How Much Money Does a Real Estate Agent Make Per Year? (By State)
Click here to browse our Real Estate Agent Directory and contact top-rated agents in your area!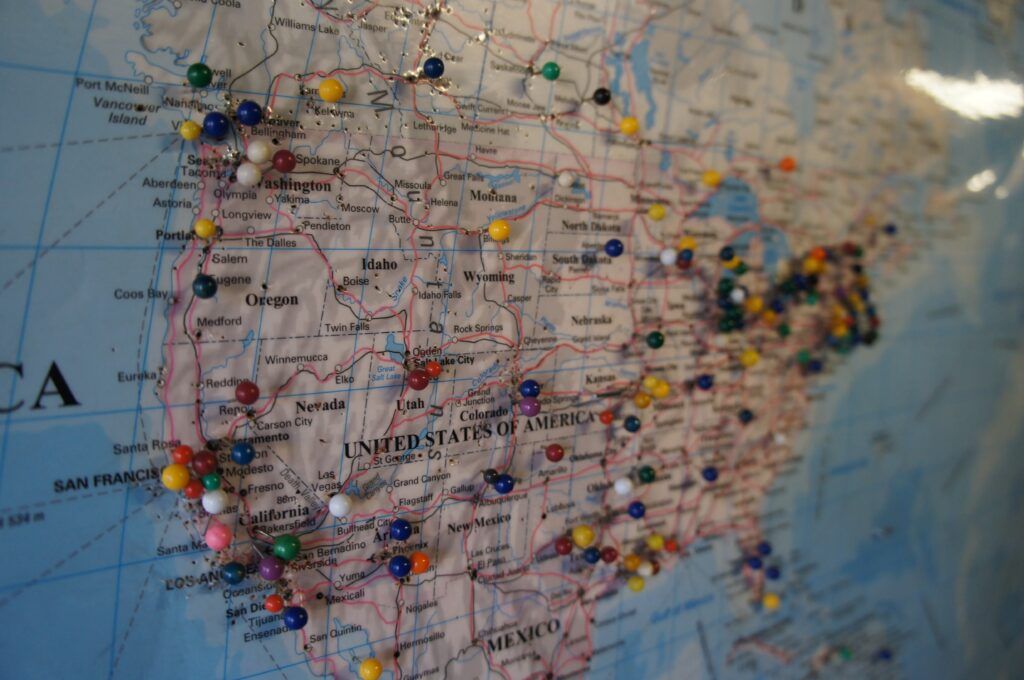 Real Estate Agents can make a substantial amount of money per year with the right skill set. This varies state to state and of course there can be other contributing factors. How much money an agent makes can rely on how the market fared that year, their years of experience, the variety of cities they worked in, negotiation skills, and the types of properties they helped their clients buy or sell.
According to the U.S. Bureau of Labor Statistics, the most recent data shows the average annual wage for real estate sales agents was $49,040 as of May 2020. The 2021 numbers have not yet been published.
These average salaries depend on the state since home prices and commission percentages are varying factors. Although these numbers are the national average, real estate agents can potentially earn a 6-figure income without a college degree. A college education isn't required, but you'll need a state license to sell real estate.
In this article, I'll be covering the average yearly salaries of real estate agents per state, as well as how these salaries are determined, how commission works, agent fees, and the difference between agents and BrokersBrokerAn individual or firm that acts as an agent between providers and users of products or services, such as a mortgage broker or real estate broker.. Without further ado, let's see how much money an agent makes per year…
How Much Money an Agent Makes Yearly (By State)
A real estate agent's earnings depend on the state and the commission. Some states offer a lower commission, while others offer a higher commission. Ultimately, the market and home prices have the biggest impact on an agent's earning potential in a given state.
Keep in mind, that this is the most current data reported by the U.S. Bureau of Labor Statistics and these numbers are subject to change greatly when 2021 official reports are released.
Real Estate Agent Salaries Per Year in the U.S.
| | |
| --- | --- |
| Alabama | $50,300.00 |
| Alaska | $76,610.00 |
| Arizona | $38,290.00 |
| Arkansas | $38,410.00 |
| California | $59,830.00 |
| Colorado | $71,880.00 |
| Connecticut | $66,260.00 |
| Delaware | $43,250.00 |
| Florida | $43,670.00 |
| Georgia | $47,610.00 |
| Hawaii | $63,850.00 |
| Idaho | $40,120.00 |
| Illinois | $30,270.00 |
| Indiana | $42,490.00 |
| Iowa | $46,790.00 |
| Kansas | $38,800.00 |
| Kentucky | $38,270.00 |
| Louisiana | $33,930.00 |
| Maine | $42,060.00 |
| Maryland | $42,140.00 |
| Massachusetts | $68,220.00 |
| Michigan | $53,460.00 |
| Minnesota | $39,470.00 |
| Mississippi | $45,110.00 |
| Missouri | $51,270.00 |
| Montana | $49,000.00 |
| Nebraska | $41,820.00 |
| Nevada | $65,350.00 |
| New Hampshire | $47,310.00 |
| New Jersey | $54,650.00 |
| New Mexico | $53,860.00 |
| New York | $93,100.00 |
| North Carolina | $39,520.00 |
| North Dakota | $60,950.00 |
| Ohio | $37,890.00 |
| Oklahoma | $40,330.00 |
| Oregon | $38,560.00 |
| Pennsylvania | $49,430.00 |
| Rhode Island | $49,230.00 |
| South Carolina | $40,880.00 |
| South Dakota | $59,290.00 |
| Tennessee | $43,820.00 |
| Texas | $61,720.00 |
| Utah | $53,600.00 |
| Vermont | $56,440.00 |
| Virginia | $49,060.00 |
| Washington | $58,350.00 |
| West Virginia | $46,580.00 |
| Wisconsin | $43,030.00 |
| Wyoming | $38,224.00 |
| National Average | $49,040.00 |
Keep in mind, that the cost of living also varies among states. $50,000 in a state with a lower cost of living could end up being a more liveable wage than a state with a similar average salary but a higher cost of living.
Latest Posts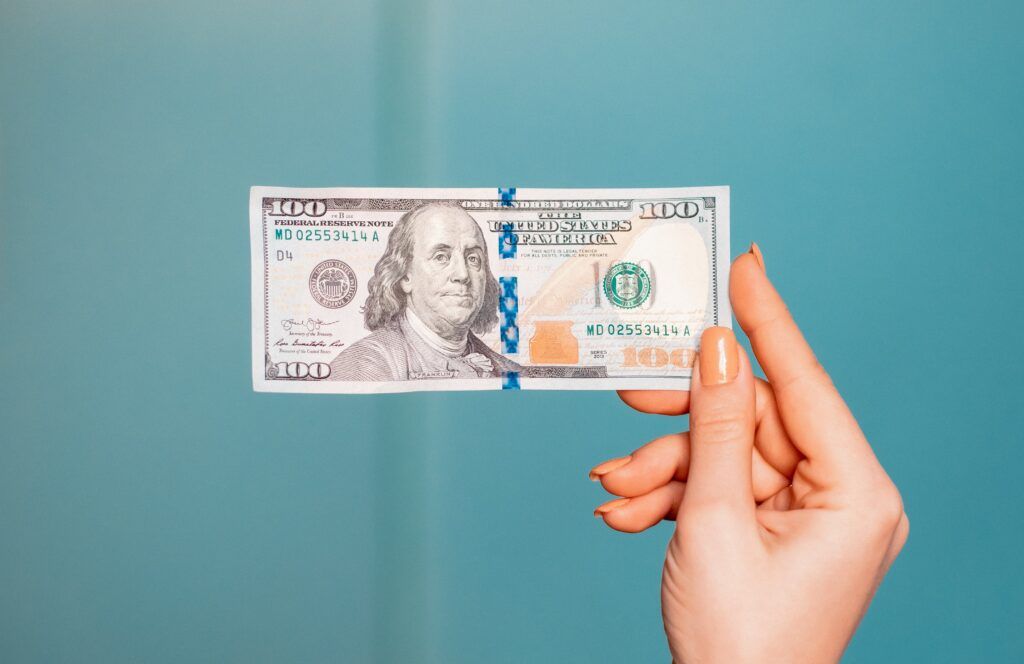 Commission Basics
Real estate agents are typically paid commission, which is a specified percentage of the home's sale price. Since there's no base hourly pay or salary, agents have to make a complete sale to see any income at all. Earnings can be irregular, especially for beginners. It's not uncommon for agents to sometimes go weeks or months without a sale.
A real estate agent's commission is usually about 5-6 percent of the home's sale price. On a $350,000 sale, that means the commission would be $17,500 to $21,000. That doesn't mean the agent will actually walk away with this amount. The buying and selling agents will often split the commission evenly.
If the selling agent works as a dual agent representing both the buyer and seller, there's no commission split since they're the only agent. Commission is most often paid by the seller and settled at the closing of the home. The fee is not considered part of the closing costs. It's an entirely separate expense that includes an assortment of fees, which are around 2-5 percent of the home's sale price.
Negotiating Commission Fees
Although commission fees are technically negotiable, real estate agents may not reduce the commission percentage. It's important to note, that it's actually a violation of federal antitrust laws for agents or brokers to attempt to impose uniform commission rates.
Established, well-known agents who are selling numerous homes are less likely to negotiate than newer agents just getting started selling. In competitive neighborhoods, agents may be more willing to negotiate. Sellers can always ask the listing agent if there's any wiggle room for the commission. If the seller does agree to a lower commission, it'll mean a lower commission for the buyer's agent too.
Broker Fees
In addition to having to likely split commission, there are more fees that come out of that commission. Since agents work under brokers, they'll also take a share of that commission. The amount the broker takes from the agent is specified in their agreement and can range from 30-70 percent of the commission, depending on the agreement with the broker.
On average, a real estate agent actually walks away with 1.25-2 percent of the commission after splitting it with the other agents and their broker. This amount, however, can be negotiated between the real estate agent and the broker in advance. In some cases, a high-performing agent can negotiate to keep a larger percentage of their commission.
Some of the services brokers provide agents include:
Office space
Administrative staff
Floor duty
Lead generation
Mentor programs
Marketing materials
Signs
Office meetings and networking
Training classes
Advertising
Not all brokers offer these services. Real estate agents must carefully choose a broker based on the services, fees, reputation, etc. It's a crucial decision for agents.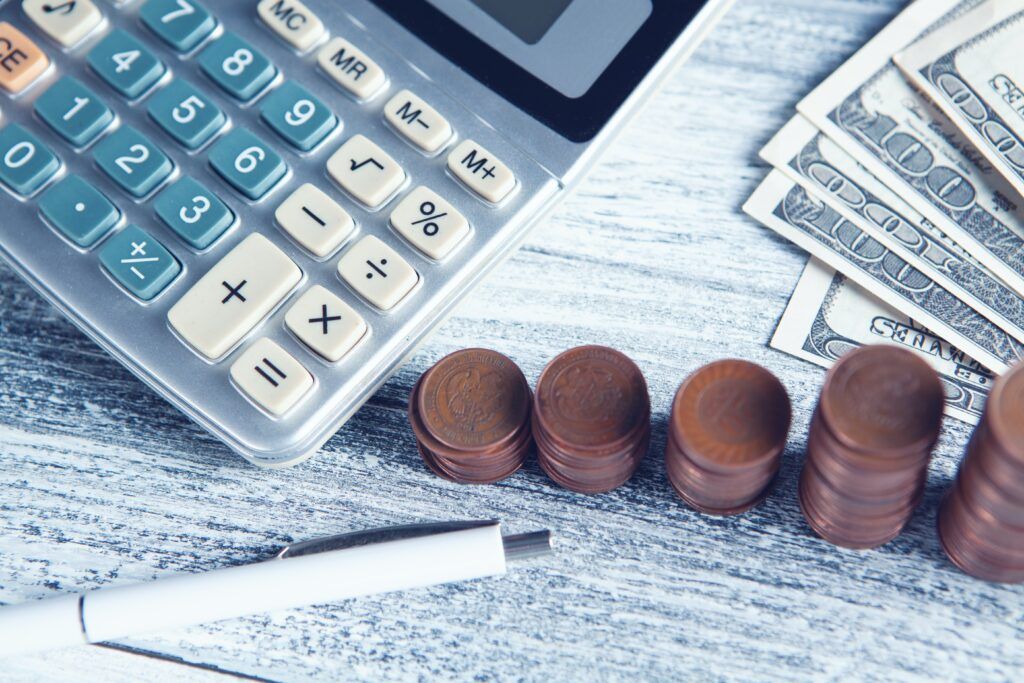 Fees for Agents
Since real estate agents are often only paid when a transaction closes, they often incur upfront fees. One major fee that cuts into how much money an agent makes is MLS (Multi Listing Service), which includes information from agents and brokerages about real estate properties. The MLS is essential for agents to have access to it. The fee is about $400 a year.
There's also a broker desk fee, which is the cost to "hang" your license with the broker. This could be $100 a year or more, depending on the brokerage. Two additional annual fees are the National Association of Realtors and your local real estate board. These could reach a combined total of around $1000 a year.
Advertising Fees
Advertising expenses can range greatly. Some agents may choose to advertise on social media for free, while others may opt to run paid ads. Advertising is effective, but often costly. Besides social media, there are newspapers, flyers, mailers, sponsoring events, and more.
Some agents may decide their own personal website and hosting is the right route. The advertising fees to get your name out can range from $1750 to $3500 a year, but again can really vary depending on the depth of the advertising and the method.
Agents must also factor in the costs of business cards. They may decide to get professional headshots done and display the image on the cards. A photo or glossy card will be pricier than a traditional classic cardstock print business card. Business cards are about $500 a year, but agents can definitely shop around. This is a category where it's very easy to spend more or less.
Open houses are an excellent way to show a property to numerous potential buyers. Fees for an open house can include signs, snacks, drinks, and other amenities. This is another area where expenses can vary greatly based on whether agents choose to provide food or just simply offer water to your prospective buyers. Signage can get pricey, so agents want to watch the costs. The cost of advertising alone takes a deep cut into how much money an agent makes.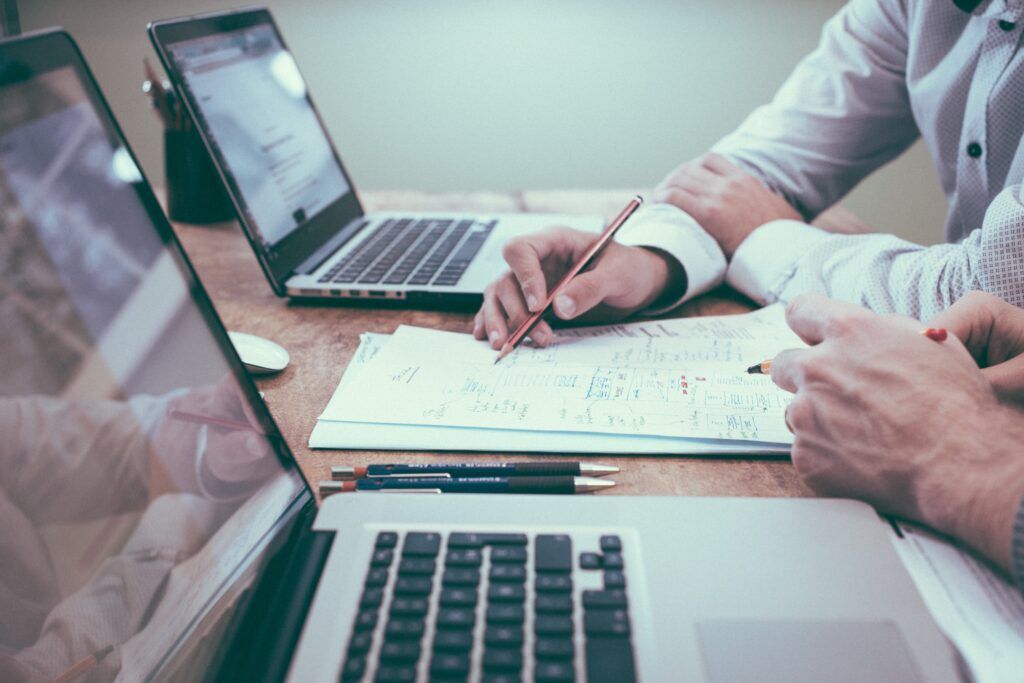 Real Estate Agent Duties and Responsibilities
So what exactly does a real estate agent do? The real estate agent's primary job is to assist the clients in buying, selling, and renting properties.
If a seller contacts an agent to sell their home, they'll meet with the agent to discuss a listing agreement. The agent will take photos of the home and create a detailed listing to specify all the features and amenities that the home offers as well as all the technical stuff.
Agents are experts in real estate, therefore, they'll come up with a competitive but fair price to ensure the seller makes the most profit possible off the sale. If there are any red flags or repairs that could be a potential issue with the inspection, the agent will address them with the seller to decide if it's necessary to fix or worth just disclosing and selling as-is.
The agent will then list the home on the MLS and other sites for agents and potential buyers to view. Agents handle all aspects of the sale, including negotiating with interested buyer's agents. Real estate listing agents have a duty to maximize the benefits their client gets from the home transaction.
Buyer's agents will help buyers find a home they can afford and one that meets their needs. They'll show buyers homes that fit their criteria, attend viewing with them, provide feedback, negotiate prices, and assist with the rest of the homebuying process. They can make referrals for companies that provide inspections, and suggest particular brokers approved for specific programs, such as a First Time Home Buyers Program.
Types of Agents
The terms 'real estate agent,' 'Realtor,' or 'broker' are often used interchangeably to imply it's all the same. However, there are some key differences between these professions. All Realtors are real estate agents or brokers, yet not all real estate agents or brokers are Realtors.
A Realtor is an agent or broker that is a member of the National Association of Realtors (NAR). These agents have to pass additional exams and are held to higher professional standards. A broker is a real estate agent who completed additional courses, training, and exams. Unlike real estate agents, brokers are able to work independently and can hire other real estate agents to work for them.
Real estate can be a lucrative, rewarding career. There's potential for how much money an agent makes, but it takes time. As an agent establishes themselves, gains experience, and builds a name for themselves, their earnings are likely to climb.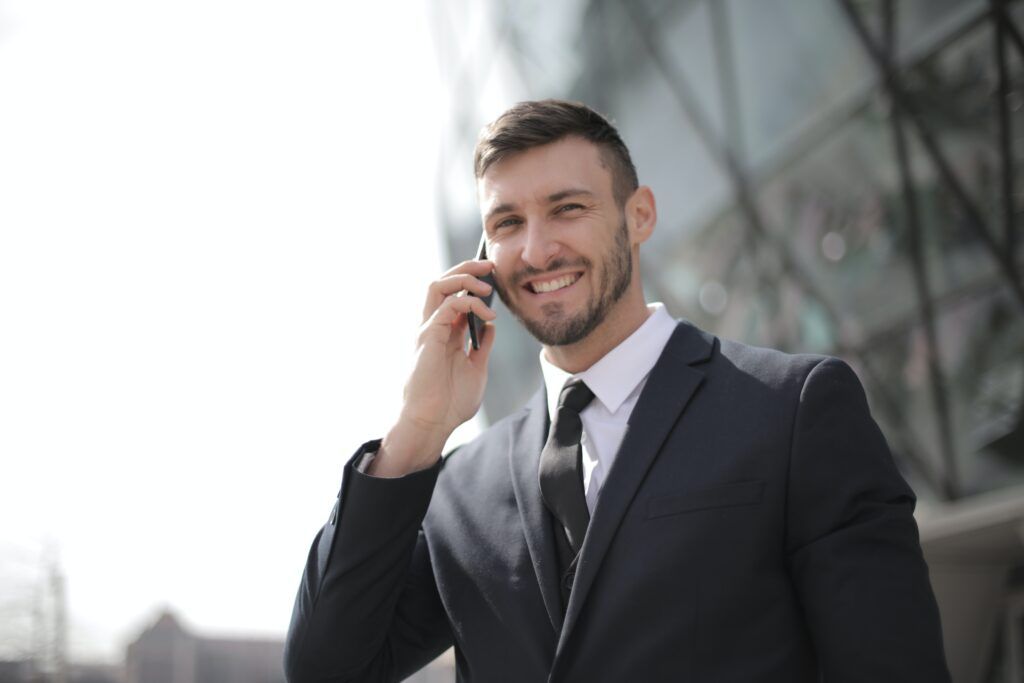 Connect with a Real Estate Agent Near You
If you're in the market for a buyer's or a seller's agent, FastExpert is the place to be. Simply fill out your zip code to quickly get connected with hundreds of high-quality, experienced real estate agents near you! No subscription fees, no charge to you. You can compare agent rates, reviews, and other credentials with our detailed agent profiles. The first step to buying or selling your home is a few clicks away.
Related Links