Instant access to all your leads.
FastExpert matches you with home buyers and sellers. Our app will help you manage new referrals and existing leads on the go. Access your agent portal directly from your phone.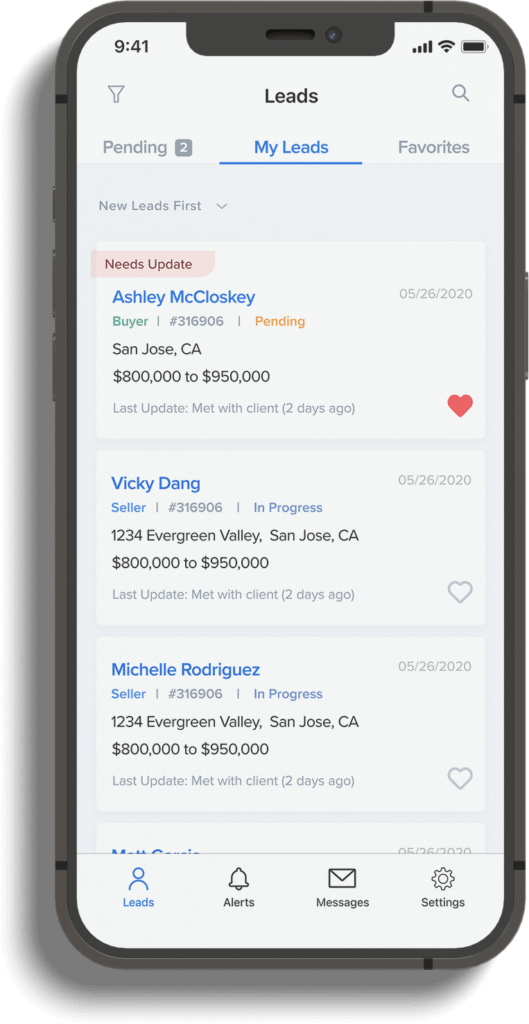 What does the FastExpert App Offer?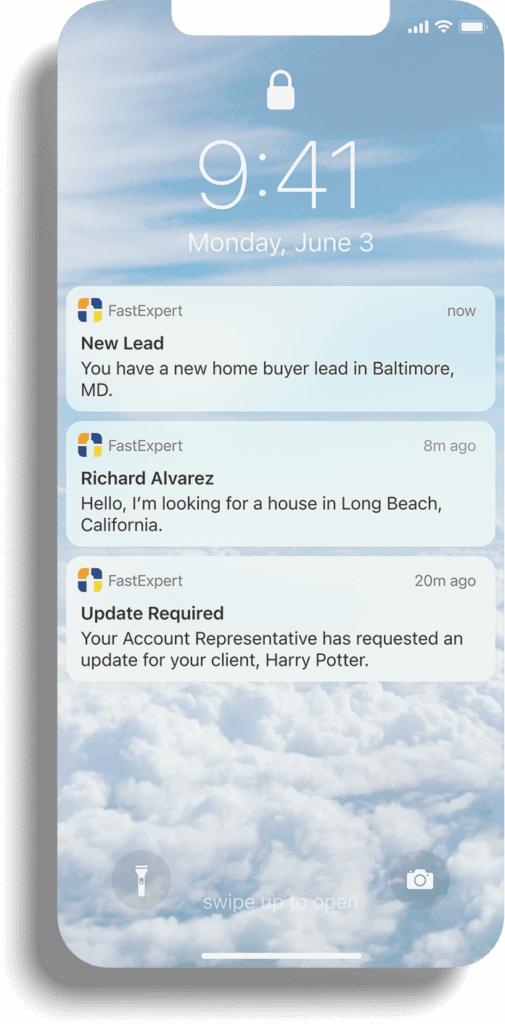 Access your leads immediately.
Show clients that you can actively meet their needs. Our push notifications will allow you to reach out to client as soon as they connect with you.
Everything you need at your fingertips.
Get in touch with the client instantly by calling or messaging them from our app. All the details and documents you need can be accessed in their profile.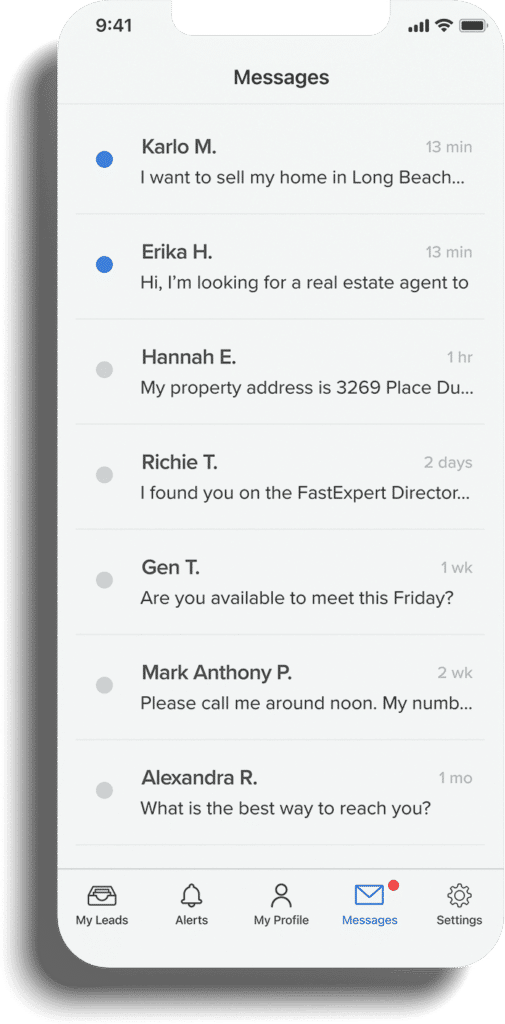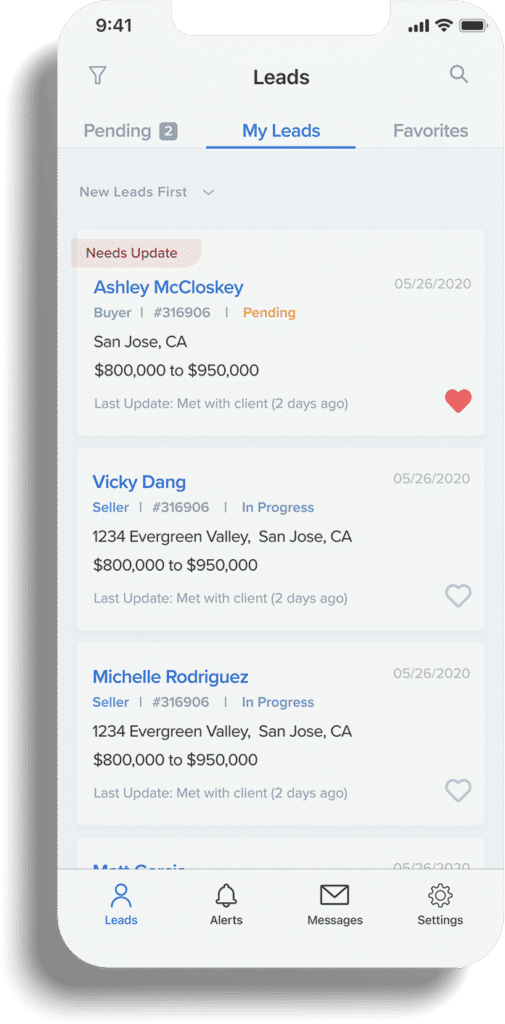 Managing your leads just got easier!
Efficiently track your leads and manage the status of the process each step of the way.