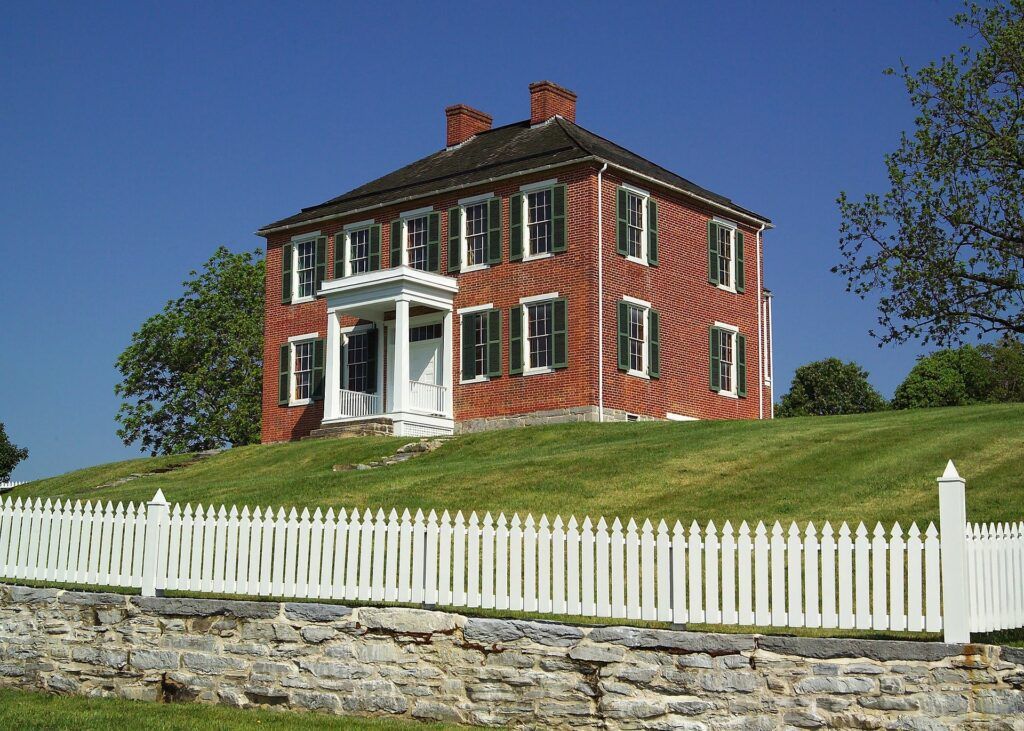 As you plan the financial aspects of selling your home, you'll likely wonder what real estate agents in Maryland typically charge for their services. According to a poll of FastExpert agents, the average commission in the state is 5.2%, which is slightly lower than the national average of 5.5%.
This figure is just a starting point – your actual commission will be negotiable and based on a number of factors, including the agent's experience, the difficulty of selling your particular home, and the current state of the real estate market.
If you're looking for a top agent to sell your home, FastExpert can help. We'll provide you with a list of agents in your area who have a proven track record of success.
Do I Really Need an Agent?
While it's possible to sell your home without the help of a real estate agent, most people choose to work with an experienced professional. An agent can help you determine the right asking price, market your home effectively, and handle all the paperwork involved in a sale.
If you're not sure whether you want to use an agent or try to sell on your own, FastExpert can help you weigh your options and make the best decision for your situation.
Factors to Consider When Choosing an Agent
If you've decided to work with a real estate agent, the next step is finding the right one. Here are some factors to consider when choosing an agent:
Communication style – Do you prefer email, text, or phone calls?
Availability – How much time can the agent dedicate to selling your home?
Experience – How many homes has the agent sold, and in what price range?
Personality – Do you feel comfortable working with the agent?
Referrals – Does the agent have any referrals from past clients?
Remember, you're not required to work with the first agent you meet. You can interview multiple agents before making your decision.
The Process of Selling Your Home
Once you've chosen an agent, the process of selling your home will begin. Here's a general overview of what you can expect:
The agent will help you determine the right asking price for your home.
The agent will market your home to potential buyers.
When an offer comes in, the agent will help you negotiate with the buyer.
Once the deal is finalized, the agent will handle all the paperwork.
Selling your home doesn't have to be stressful. With the help of a qualified real estate agent, you can get the job done quickly and efficiently.
Tips for Negotiating Agent Commission Rates
If you're worried about the cost of using a real estate agent, remember that the commission is negotiable. Here are some tips for negotiating agent commission rates:
Start by asking for a lower rate than what the agent is expecting.
Be prepared to walk away if you can't reach an agreement.
Remember that the agent's commission is only a small percentage of the sale price.
If you're selling a high-end home, you may be able to afford to pay a higher commission.
Don't be afraid to ask for what you want. A good agent will be open to negotiating their commission.
Should I Use a Discount Real Estate Agent?
Discount real estate agents are a relatively new phenomenon. These agents typically charge a lower commission than traditional agents, often around 2-3%.
While it can save you money, there are some potential drawbacks to working with a discount broker. Discount agents may have less experience than traditional agents, and they may not be able to provide the same level of service.
Certain key services, such as home staging and professional photography, may also not be included in a discount agent's commission. So, if you have lots of time to sell your home and contribute your own labor, you may be able to save money by working with a discount agent.
But if you're looking for a full-service experience, it's probably worth it to pay a little extra for a traditional agent.
Making the Next Move
Now that you have an idea of what to expect when selling your home, it's time to start the process. FastExpert can connect you with top-rated agents in your area so you can get started right away. With the help of a qualified professional, selling your home will be easier than you ever thought possible.
When you're ready to get started, simply enter your zip code to browse through top-rated agents in Maryland.