Click here to browse our Real Estate Agent Directory and contact top-rated agents in your area!
Real Estate Agent Commission in 2022
So you've decided that now is the time to buy a new home or sell your current one. You'll need to account for closing costs and taxes before you reach your closing date. Likely the most important cost to keep in mind is the real estate commission in Florida that will need to be paid to your agent.
To understand your expenses, let's learn about real estate commissions otherwise known at realtor fees.
The Average Real Estate Commission in Florida is 5.53%
According to a poll of FastExpert agents, the real estate commission in Florida is 5.53%, which is virtually the same as the national average of 5.57%.
Real estate agents are paid through the commission on the sale of the house and rarely get a salary. Therefore, it's important for agents to understand the money that they will earn and client to comprehend their costs.
Let's take a look at a typical Florida real estate commission.
Buyers spend an average of $356,000 to purchase a home in Florida. If the Florida real estate commission is 6% of the sale price, this amounts to $21,360. This commission is usually split evenly between the buyer's agent and the home seller's agent. 
You can better visualize how to calculate the commission or realtor fees with the following:
$356,000 x 0.06 = $21,360
This may seem like a lot of money. But keep in mind that top real estate agents do a lot between listing and marketing your home to helping with the closing. In addition, this sum is generally split evenly between four parties: the listing agent, listing agent's brokerage, buying agent, and buying agent's brokerage.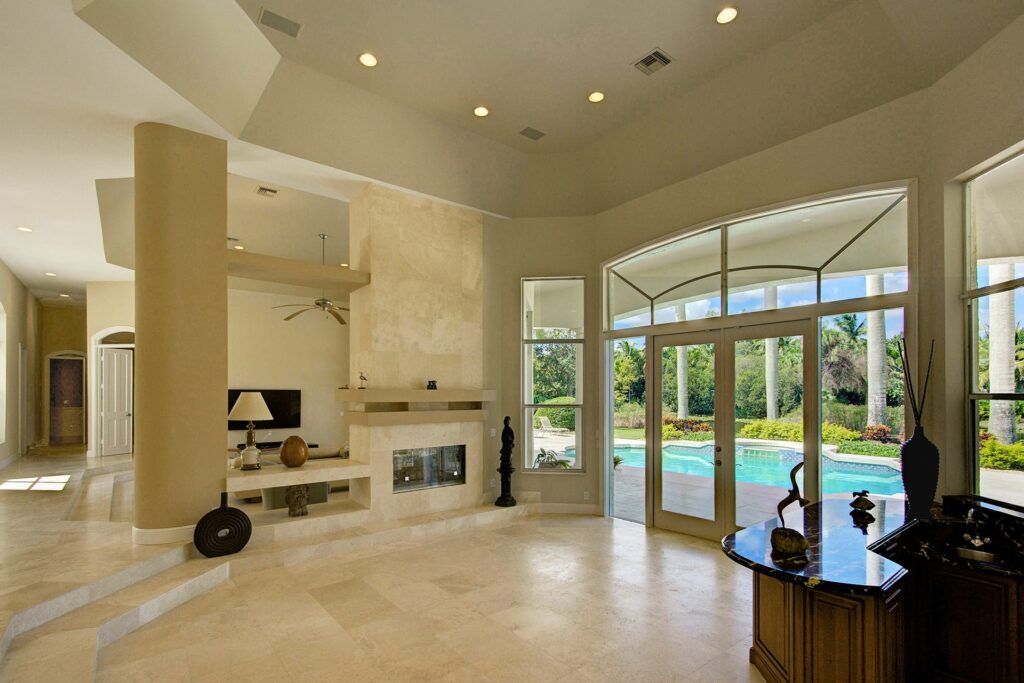 Sellers Pay Real Estate Commission Fees
Realtor fees are often calculated into the price of the home, which in a sense means that that buyer pays a portion of the realtor fees. However, ultimately the seller is required to pay real estate commission once the home is sold and is responsible for the full commission payment.
The Realtor commission fees are then split between the listing agent's brokerage and the buyer's agent's brokerage. The respective brokerages then give the agents their portion of the commission.
Oftentimes, the realtor fees are split equally between the brokerage and the agent. However, more experienced agents can keep a higher percentage of the commission.
In our previous example, the total realtor fees or commission was $21,360. If this was split evenly among the brokerages and agents, each of the four parties would receive $5,340.
Let's consider if an agent were more experienced an could keep 80% of the commission. After the total commission was spit equally, the agent would receive $8,544 and the brokerage would receive $2,136.
How to Lower the Cost of Selling a House
As a seller, there are several things you can do to increase the value of your home and help offset the cost of the real estate agent commission.
Increase Home Value with Renovations
Making renovations is a great way to add value to a home. While there is a cost upfront, larger renovations lead to more substantial increases in home value. These renovations can include:
Upgrading an old appliances
Replacing your roof
Adding a new room to your home
Improving your home's landscaping
Upgrading kitchen cabinets
Homes sellers that make these improvements have the opportunity to increase the listing price. Top real estate agents can provide insight into the most valuable home improvements. Not only does this allow you to increase the value of your home, but it also allows you to gain more profits. 
For example, let's say that your home is originally valued at $300,000. If the commission rate is 6%, the fees would be $18,000.
With the right improvements, you could increase the asking price to $370,000. At the same commission rate of 6%, your fees would be $22,200. After paying these fees, and say $20k for the improvements, you would make $327,800. The previous price would only net you $282,000.
Negotiate with the Buyer to Pay Agent Fees
When selling a home, you can negotiate with the buyer about who pays the commission. Sellers typically pay the entire commission amount to their listing agent. The listing agent then splits the commission with the buyer's agent.
To reduce the fees you pay as the seller, negotiate with the buyer to pay their own agent or even both. Your fees would then drop to half of the 6% average. This is something that usually only works in a hot seller's market where many offers have been made.
Hire a Flat Fee Real Estate Agent…with Caution
Commission fees can be reduced naturally by hiring a discount agent or a flat fee real estate agent. Yet, do so with caution. While the reduction in the commission payment can be tempting, it can also come with a lower level of service or a home price that is not beneficial for you.
It is also important to note that when working with a discount agent, the selling agent is generally the only agent to provide a lower commission. Therefore, the selling agent may accept a 1% commission rate, but the buying agent still receive their full commission rate of almost 3%.
While the potential savings in commission can be attractive, it can have its drawbacks as well. Sometimes these agents provide less personalized care and a reduction in services like photography, among other things. The incentive with discount agents is often a quick sale, rather than the best sale.
Average Real Estate Agent Salary in Florida
Top real estate agents that are can do well and earn a great income. The total income of a real estate agent depends on factors like:
Client availability – how many people are looking to buy and sell?
Market health – how quickly are homes selling?
Competition from other agents and Realtors – how many agents service the same area?
The best agents understand how to maximize sales and close on homes quickly.
Real Estate Agents Make an average Salary of $93,000 in Florida
The Florida real estate market is currently very healthy. A healthier market allows for agents to make more sales. In 2022, the average salary for real estate agents in Florida is just over $93,000. This is close to the national average. An agent's salary will typically increase as they gain more experience.
The salary a real estate agent brings in can also differ based on the city they work in. In cities like Orlando, the average salary is around $87,000. However, the average salary increases to $96,000-$98,000 in cities like Kissimmee, Tampa, and Miami.
Real Estate Commission in Top Cities in Florida
The average real estate commission in Florida is 5-6%. However, agents can ask for different fees depending on the city they work in. Listing agents are in higher demand in large cities like Jacksonville and Miami. As such, agents may ask for a commission of 6%. They might also be less willing to negotiate. In suburban areas and smaller cities, the commission could be closer to 5%. The reason for a lower commission is because competition isn't as high.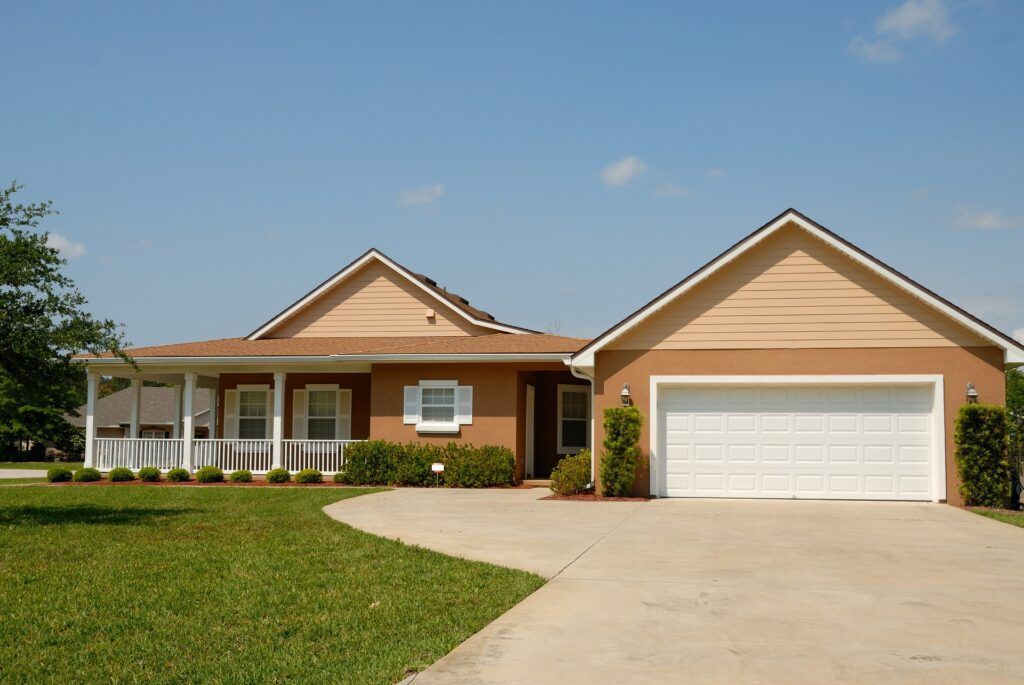 What Goes into the Commission Rate for Florida Real Estate Agents?
This is a common question for anyone who buys or sells a home. The answer is that real estate commissions pay for a number of things. Commissions are high primarily because of the amount of work that an agent puts in.
A good selling agent will list and market your home, get pictures taken, make recommendations around changes and fixes, organize showings and open houses, help with closing paperwork, and a lot more.
When an offer is made on a home, real estate agents conduct negotiations. These tasks can be spread out over months, and when a commission is broken down to hours spent, it might not seem like so much.
Third Parties Require Payment
While 6% commission fees may seem high, each agent only receives 3%. From these fees, both agents will need to pay for any services they used while the home was on sale. For instance, part of the fees you pay will go to the BrokerageBrokerAn individual or firm that acts as an agent between providers and users of products or services, such as a mortgage broker or real estate broker. that represents your agent.
Your listing agent will also pay for marketing materials to increase exposure. If your home is on the market for months, these expenses can add up. Your agent will also pay for:
Open house costs
A professional photographer
An interior designer to stage your home
Your commission fees cover these costs. As a seller, these services will pay off. When a professional photographer takes photos of your home, buyer interest should increase. These photos will be placed right alongside the online listings of your home. More interest equals more bids from buyers. If you receive more than one bid on your home, you'll be in the driver's seat during negotiations.
Conclusion
If you ask for help when buying or selling a home, the agent you hire will receive a commission. Even though these fees can be high, the benefits far outweigh the costs. The entire process of buying or selling a home is more efficient with an agent by your side.