Your Perfect Agent is Here. Guranteed.

Researching for the right real estate agent is a difficult task, even in 2022. We understand your frustration and FastExpert is here to solve that problem. We've spent years building a platform so you can easily search, compare and hire the best agent.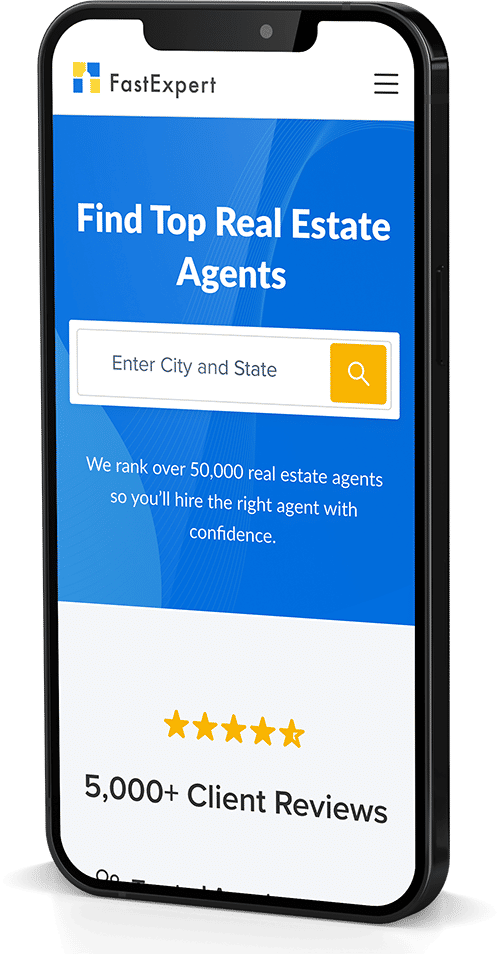 Search
FastExpert makes searching easy.

Find the best agent that fits your needs best by narrowing down the results to the traits, experience, and speciality.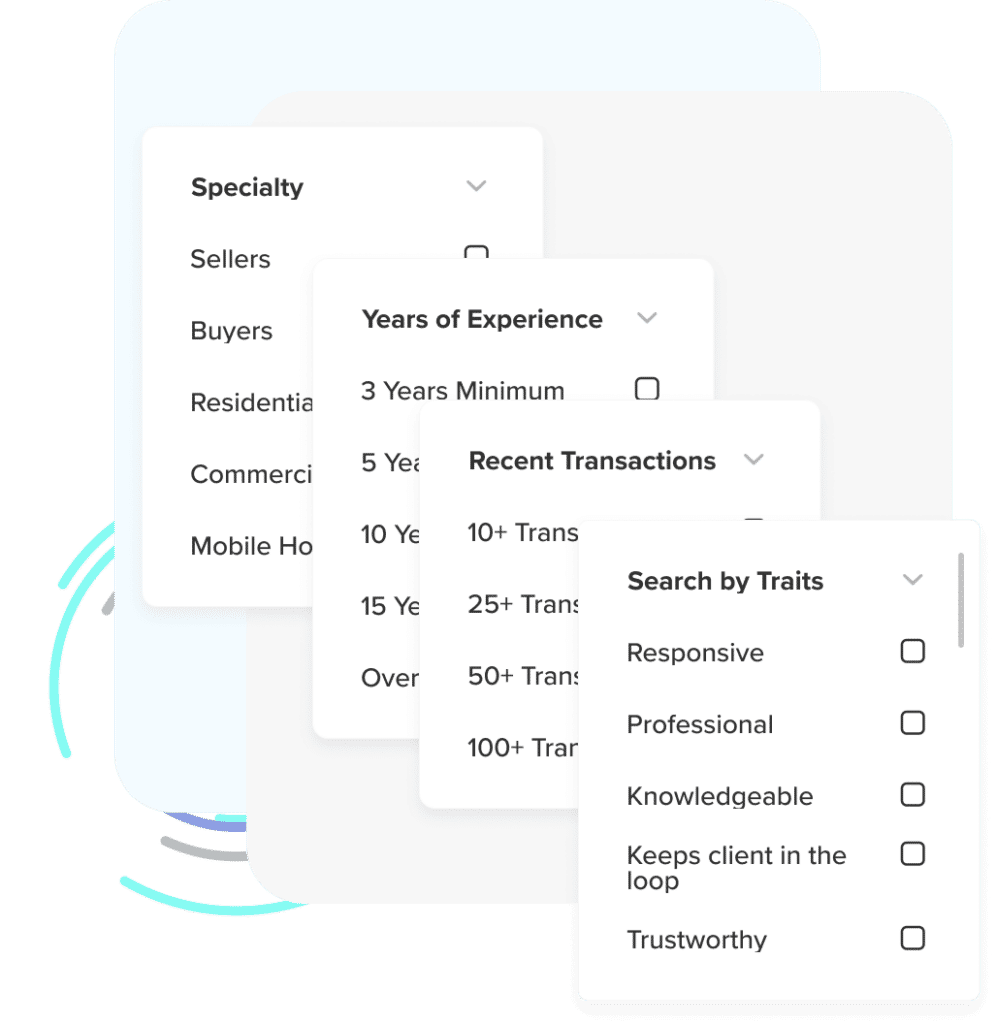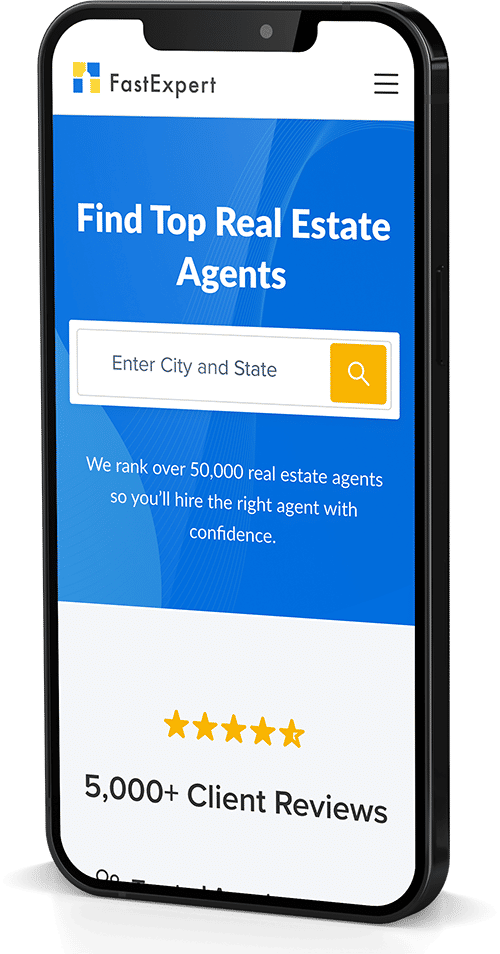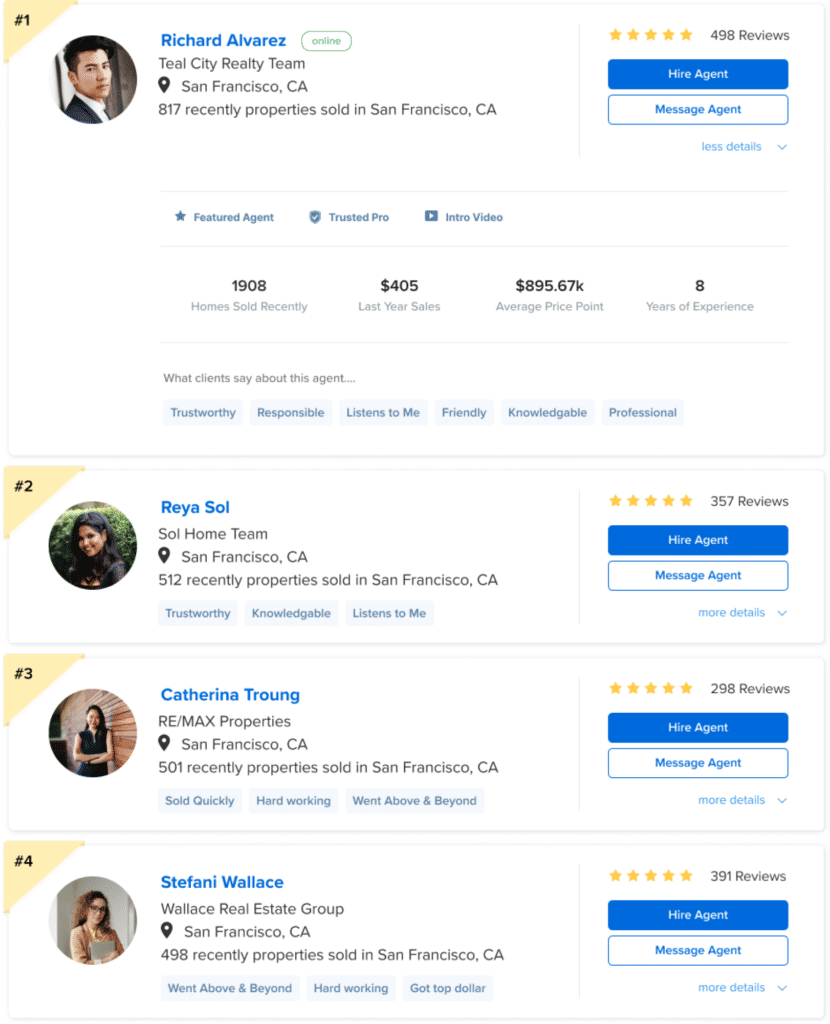 Compare
Our algorithm can help you compare top agents.
We rank the top agents in each city based on their performance. Connect with the agent directly through our platform.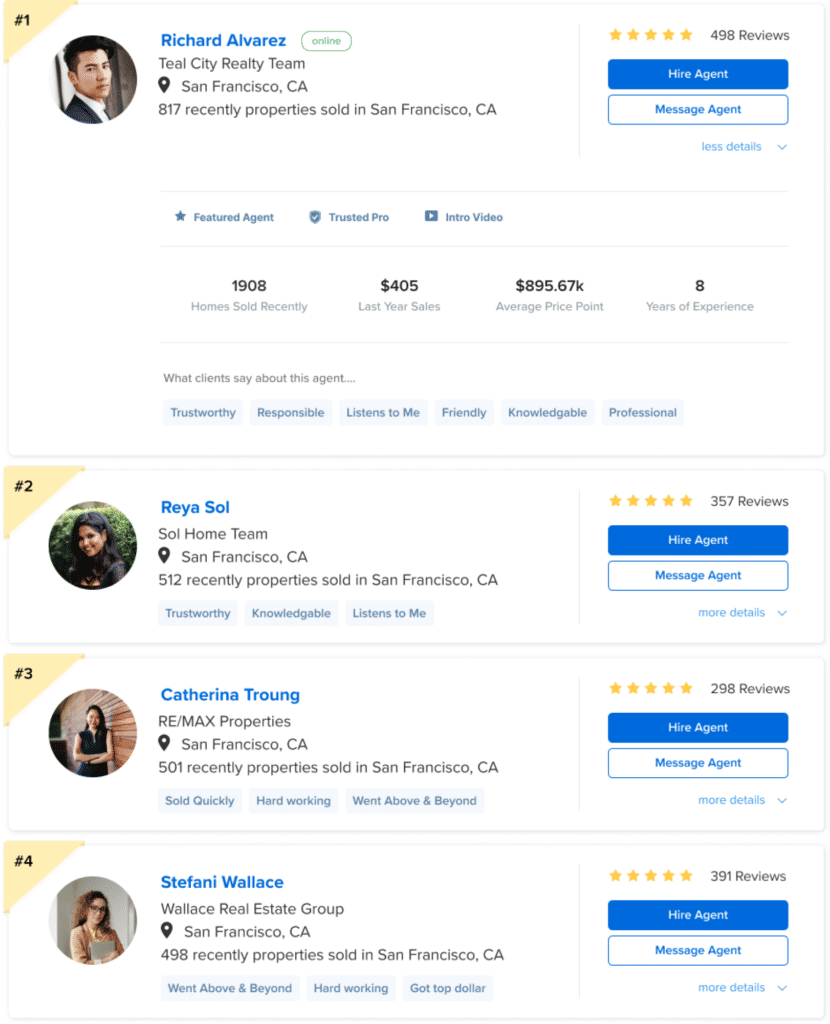 Hire
Hire an agent directly from FastExpert!
We oversee your process to make sure all your needs are met.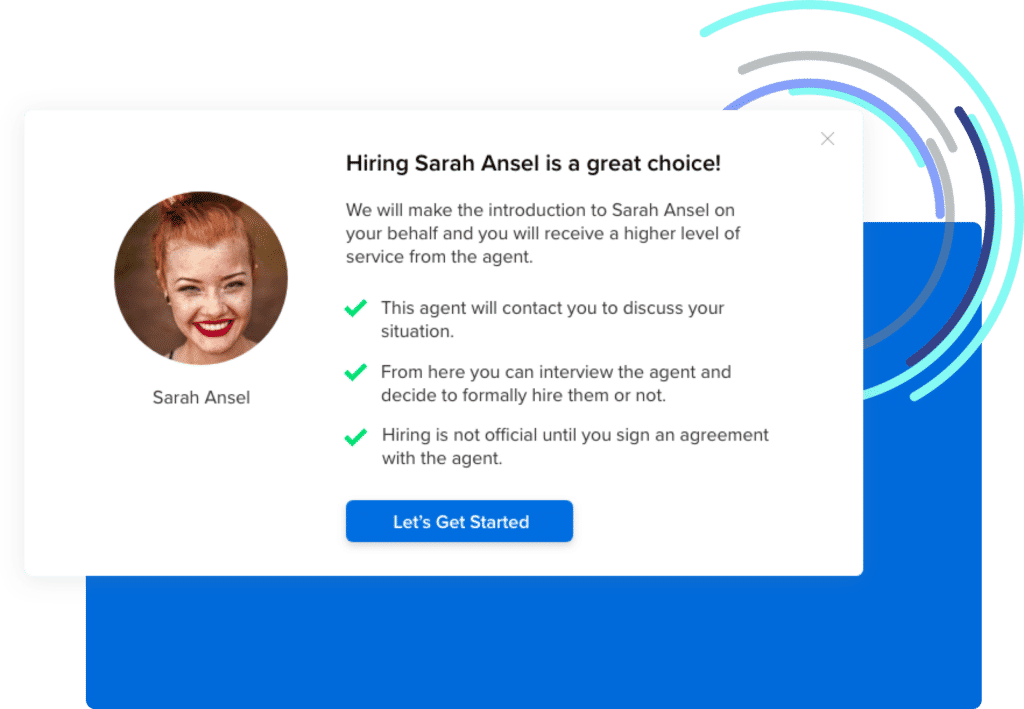 Okay, find me a top agent today!