Click here to browse our Real Estate Agent Directory and contact top-rated agents in your area!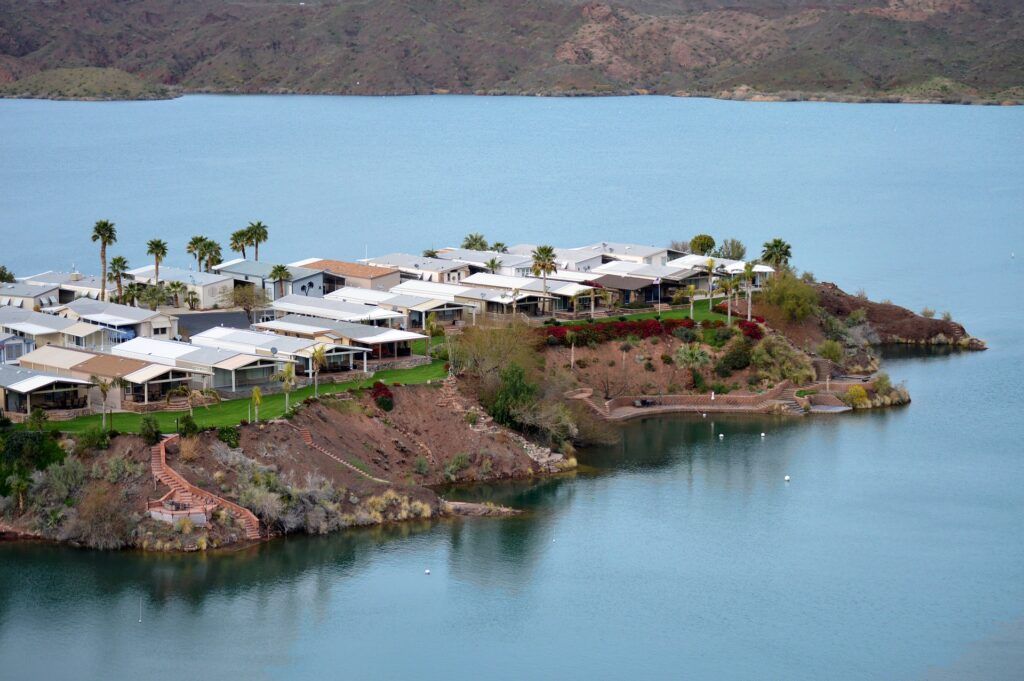 According to a poll of FastExpert agents, 5.68% is the average commission rate across the state of Arizona. This is roughly on par with the national average of 5.57%.
If you're selling your home in Arizona, it's important to be aware of the average commission rate so you can negotiate with your real estate agent accordingly.
While that is the average commission rate, it doesn't mean that every real estate agent will charge this exact same amount. Some may charge a higher commission, while others may offer a lower rate. It's important to shop around and compare rates before selecting a real estate agent to work with.
>>Find Your Perfect Real Estate Agent
How to Save on Real Estate Commissions
If you're looking to save on real estate commissions, there are a few options available.
One option is to use a discount BrokerageBrokerAn individual or firm that acts as an agent between providers and users of products or services, such as a mortgage broker or real estate broker.. Discount brokerages typically charge a lower commission than traditional brokerages. However, keep in mind that these firms often provide fewer services than full-service brokerages.
Another option is to sell your home without an agent. Forgoing an agent can save you thousands of dollars in commissions. However, selling your home without an agent is not for everyone. If you're not comfortable with the process, it's best to use an agent or Realtor.
A final option is to negotiate with your agent. Most agents are open to negotiating their commission. By doing your research and being firm in your negotiations, you can potentially save a significant amount of money.
When Are Real Estate Commissions Negotiable?
In some cases, real estate commissions are negotiable. Be sure to negotiate respectfully. In addition, be fully aware of any services that are being removed with a lower commission. Oftentimes discounted commissions come with a lower level of service.
However, it's still worth asking if the firm is willing to negotiate the price.
Tips for Negotiating with Agents
When negotiating with Arizona real estate agents, be sure to do your research beforehand. Know what the going rate is in your area so you can have a starting point for negotiations.
It's also important to be clear about what you're willing to pay. Have a number in mind that you're comfortable with when discussing it with the agent.
Factors Affecting Negotiations
Several factors can come into play when negotiating real estate commissions. The type of property you're selling, the current market conditions, the city and neighborhood, and the agent's experience level can all affect negotiations.
For example, if the market is red-hot, it's likely that agents will be less willing to negotiate their commission. On the other hand, if the market is slow, agents may be more open to negotiating a lower rate.
The type of property you're selling can also affect negotiations. In general, luxury homes or complex sales may warrant a higher commission than a standard home sale. This is because these types of sales often require more work on the agent's part.
Finally, the agent's experience level can play a role in negotiations. More experienced agents may be less likely to negotiate their commission than newer agents. This is because they have more expertise and are in higher demand.
Should I Use a Discount Brokerage?
A discount brokerage is a type of real estate firm that charges a lower commission than traditional brokerages. Discount brokerages typically offer a flat fee rather than a percentage-based commission.
While discount brokerages can be a good option for saving money, it's important to make sure you're still getting quality service. Be sure to interview several real estate agents before selecting one to work with.
It's also important to note that not all discount brokerages are the same. Some may offer a lower commission but also provide fewer services. Make sure you understand what services are included in the flat fee before selecting a discount brokerage.
Arizona Real Estate Agent Duties to Clients
In Arizona, real estate agents are regulated by the Arizona Department of Real Estate. The department has a set of rules and regulations that agents must follow when representing people in real estate transactions.
A licensee must adhere to R4-28-1101 – Duties to Client, which include:
Must act in a manner to protect and promote the client's interests and deal fairly with all other parties to a transaction.
Disclose in writing to all other parties any information the licensee possesses that materially or adversely affects the consideration to be paid by any party to the transaction. This includes information that the seller/lessor or buyer/lessee is or may be unable to perform, material defects existing in the property being transferred; and liens or encumbrance on the property being transferred.
Shall not act directly or indirectly in a transaction without informing the other parties in the transaction, in writing, and before the parties enter any binding agreement, of a present or prospective interest or conflict in the transaction.
A salesperson or broker shall not accept compensation from or represent more than one party to a transaction without the prior written consent of all parties.
A salesperson or broker shall not accept any compensation, including rebate or other consideration, directly or indirectly, for any goods or services provided to a person if the goods or services are related to or result from a real estate transaction, without that person's prior written acknowledgment of the compensation. This prohibition does not apply to compensation paid to a broker by a broker who represents a party in the transaction.
The services that a salesperson or broker provides to a client or a customer shall conform to the standards of practice and competence recognized in the professional community for the specific real estate discipline in which the salesperson or broker engages.
A salesperson or broker shall not undertake to provide professional services concerning a type of property or service that is outside the salesperson's or broker's field of competence without engaging the assistance of a person who is competent to provide those services unless the salesperson or broker's lack of expertise is first disclosed to the client.
Final Thoughts
If you're considering selling your home, contact a FastExpert listing agent in Arizona today. We can help you find the right real estate agent for your needs and get your home sold quickly and for the best possible price.