What is the Average Real Estate Commission in Kansas? (2022)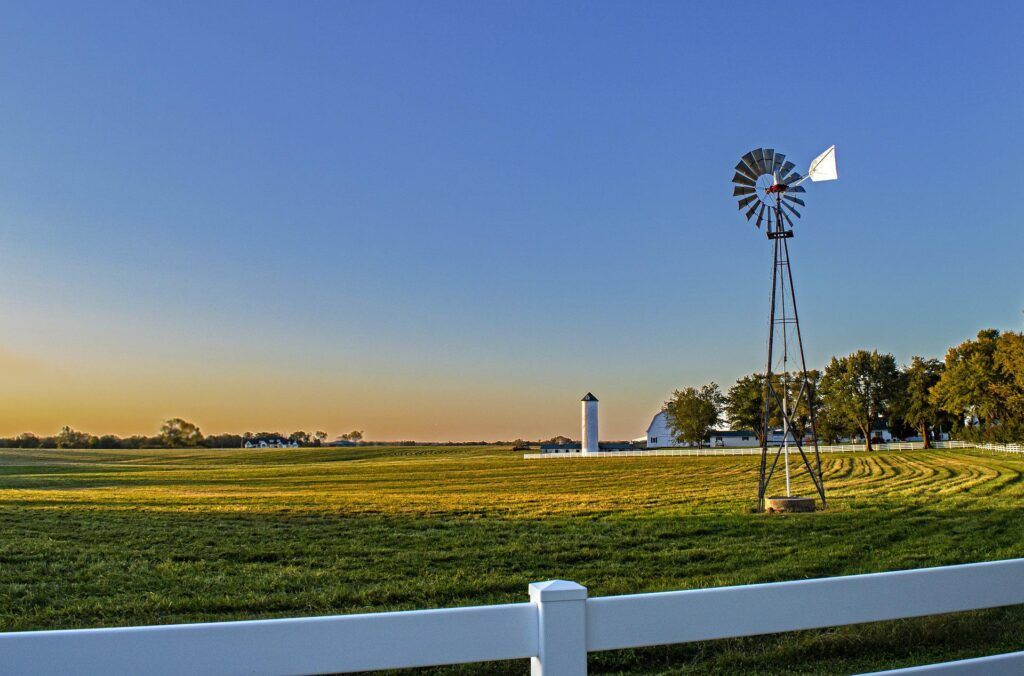 When you list your house with a real estate agent, they will charge you a commission for their services. This commission is how real estate agents are paid for the work they do to help you buy or sell a home. The average real estate commission in Kansas is 6%, which is above the average real estate commission in the US of 5.5%, but still on track with the rest of the Midwest region.
This means that if you list your home for $200,000, you can expect to pay your agent $12,000 in commission. The commission is typically split between the buyer's agent and the seller's agent, with each agent getting 3%. So, if you are selling your home, you can expect to pay $6,000 to your agent and the buyer's agent will get $6,000 from the buyer.
So, if you're looking to sell your home, be sure to ask your agent about their commission rate and what you can expect to pay in total. In this article, we'll offer some questions you should ask an agent and how to negotiate commission fees.
What Questions Should You Ask a Real Estate Agent Before Hiring Them?
Before hiring a real estate agent, you should interview them to get a sense of who they are and how they work. Here are some questions you can ask:
How long have you been working as a real estate agent?
How many homes have you sold in the past year?
What is your commission rate?
What services do you include in your commission?
How do you market homes?
Can I see some examples of your past work?
Asking these questions will help you get a sense of the agent's experience and what they can offer you. It's also important to ask about their commission rate so that you know what to expect to pay.
Things to Consider If You're Thinking About a Discount Brokerage
Discount BrokeragesBrokerAn individual or firm that acts as an agent between providers and users of products or services, such as a mortgage broker or real estate broker. offer services as low as 1% and seem like a great deal, but there are a few things you should consider before going with a discount brokerage.
First, it's important to understand what services you're actually getting for your 1%. Some discount brokerages offer a bare-bones service that includes listing your home on the MLS and not much else. Others will provide more comprehensive services, but for a higher fee.
It's also important to consider how much experience the agent has. A discount brokerage may have agents that are new to the business and don't have a lot of experience. If you're looking for a more experienced agent, you may want to consider going with a traditional brokerage.
Finally, you should think about whether or not you're comfortable with the idea of negotiating your own contracts. If you're not comfortable negotiating, you may want to consider going with a traditional brokerage where the agent will handle the negotiation for you.
How to Negotiate Real Estate Commission Fees
If you're not comfortable with the idea of paying a full commission, you may be able to negotiate a lower fee with your agent. Here are some tips for how to negotiate:
1. Start by asking about the commission rate.
2. If the agent is unwilling to lower their commission, ask about what services they include in their fee.
3. You can also try to negotiate a lower fee by asking the agent to work on a commission split with you. For example, you can agree to pay 50% of the commission and the agent can keep the other 50%.
4. You can also ask the agent to work on a fee-for-service basis, where you only pay for the services you use.
5. Finally, you can try to negotiate a lower commission by asking the agent to waive their commission entirely. This is typically only done in situations where the agent is representing the buyer and the seller.
Keep in mind that you may not be able to negotiate a lower commission with every agent. It depends on the agent's experience, the services they offer, and the market conditions.
The Responsibilities of a Real Estate Agents in Kansas
Regardless of the amount you pay in commission, agents in Kansas are bound by the same laws and regulations. These include the duty to:
1. Disclose all material facts about the property
2. Obtain the best possible price and terms for the client
3. Obey the client's lawful instructions
4. Keep the client's information confidential
5. Account for all money they receive on the client's behalf
6. Follow all local, state, and federal laws
7. Cooperate with other real estate professionals
8. Treat all parties fairly and equally
9. disclosed their own interests in the property
10. Refrain from engaging in any illegal activity
These duties are spelled out by the Kansas Real Estate Commission. If an agent violates any of these duties, they could face disciplinary action from the Kansas Real Estate Commission.
Hiring a real estate agent is a big decision, but it doesn't have to be a difficult one. By asking the right questions and doing your research, you can find an agent that's a good fit for you and your needs.
Taking the Next Step
FastExpert is the simplest and fastest way to find and compare top real estate agents in Kansas. It only takes a minute to get started, and there's no obligation to work with any of the agents we connect you with.