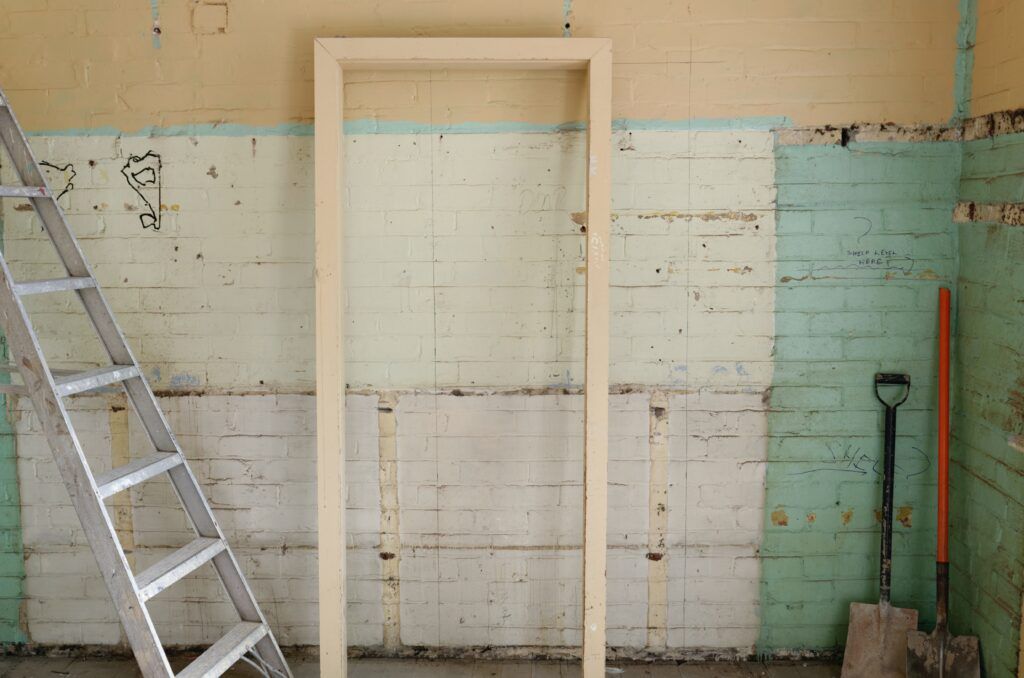 Home sellers have a number of choices when it comes time to put their house on the market. You can opt to make repairs to attract buyers and hopefully sell for a good profit. However, one option that is growing in popularity is selling as-is. There are several reasons why this may be a good choice for you.
In this article, we'll discuss the benefits and drawbacks of selling your home as-is, as well as when it may be the best option.
What is Selling As-Is?
When you sell as-is, you are simply selling your home in its current condition without making any repairs or improvements. This means that whatever problems your home has, the buyer will have to deal with them after closing.
Of course, this doesn't mean that you can just stick a "For Sale" sign in your front yard and call it a day. Buyers will still expect to see a clean and presentable home. However, you won't have to make any major repairs or renovations before putting your house on the market.
Benefits of Selling As-Is
1. Save Time and Money
The most obvious benefit of selling as-is is that you'll save time and money on repairs. If your home needs a lot of work, it can take weeks or even months to get everything fixed. And the costs of materials and labor can add up quickly.
2. Avoid Delays
Making repairs can also delay the sale of your home if you're not careful. For example, if you need to hire a contractor, they may have a backlog of work and it could be weeks before they're able to start on your project.
3. Get a Fair Price
In some cases, sellers make the mistake of over-improving their homes for the market. This means that they spend more money on repairs than the added value of the repairs will increase the sale price. As a result, they end up losing money on the sale.
4. Attract More Buyers
Making repairs is not always necessary to sell your home. In fact, in some cases, it can actually be a huge selling point for buyers who are looking for a fixer-upper. By selling as-is, you're giving buyers the opportunity to put their own personal touch on the property and make it their own.
5. No Surprises
Another benefit of selling as-is is that there are no surprises. With repairs, you never know what you're going to find until you start tearing things apart. This can lead to additional costs and delays that you weren't expecting.
6. Less Stress
Selling as-is can also be less stressful than making repairs. Dealing with contractors, coordinating schedules, and managing finances can be time-consuming and overwhelming. If you're not up for the challenge, selling as-is may be the best option for you.
Drawbacks of Selling As-Is
1. You May Not Sell for as Much
The biggest drawback of selling as-is is that you may not sell for as much as you would if you made repairs. Buyers will be aware of the defects in your home and will likely offer a lower price to reflect the cost of repairs.
2. Buyers May Have More Negotiating Power
Selling as-is also gives buyers more negotiating power. They may try to lowball you on the price or ask for closing costs and other concessions.
3. You May Have a Harder Time Finding a Buyer
Because of the potential drawbacks, it may be harder to find a buyer who's willing to purchase your home as-is. You may have to wait longer to find the right buyer or lower your asking price.
4. There May Be More Paperwork
In some cases, you may also have to disclose more information about the condition of your home when selling as-is. For example, you may be required to sign a disclosure form stating that you're aware of the defects in your home and that the buyer is purchasing it "as is."
5. You May Not Qualify for Certain Loans
If you're planning on using the proceeds from the sale of your home to buy a new one, you should be aware that selling as-is may affect your ability to qualify for certain loans. For example, if your home needs repairs, the lender may require you to get them fixed before approving the loan.
When to Sell As-Is
1. You Don't Have the Time or Money for Repairs
If you don't have the time or money to make repairs, selling as-is may be your best option. This is especially true if you need to sell quickly or if the repairs are extensive and expensive.
2. You're Selling an Investment Property
If you're selling an investment property that you've been renting out, chances are it's not in perfect condition. In this case, selling as-is may be your best bet.
3. You're Selling in an "As-Is" Market
In some markets, such as those that have been hit hard by the housing crisis, selling as-is has become the norm. In these markets, buyers are often looking for cheap fixer-uppers and are more likely to be willing to purchase a home that needs repairs.
4. You're Selling to an Investor
If you're selling to an investor, they're likely looking for a property that they can fix up and sell for a profit. As such, they'll be expecting to get a discount on the purchase price to reflect the cost of repairs.
5. You Don't Have Equity in Your Home
If you don't have much equity in your home, making repairs may not be worth it. In this case, selling as-is may be your best option.
Making the Decision Easier with FastExpert
Whether or not to sell as-is is a personal decision that depends on your individual circumstances. If you're not sure what to do, it's always a good idea to speak with a real estate agent or other experts before making a decision.
With FastExpert, you can find and compare top-rated real estate agents in your area, so you can get the expert advice you need to make the best decision for your situation.