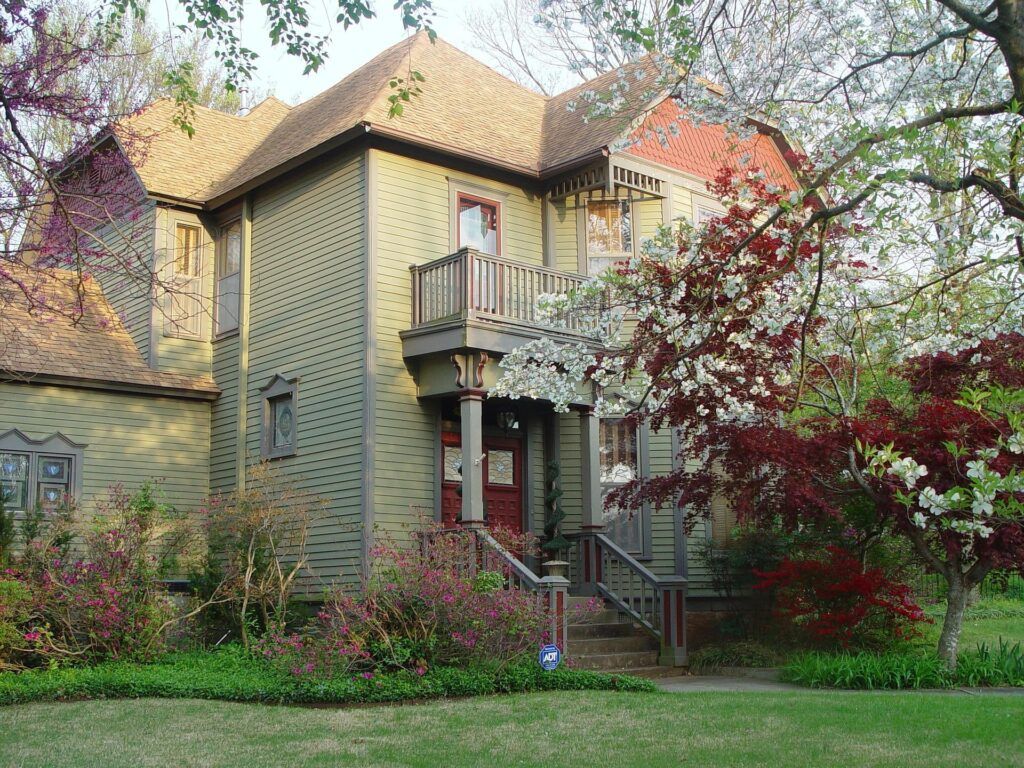 According to a poll of FastExpert agents, 5.4% is the average commission rate across the state of Arkansas. However, this number is slightly below the national average of 5.5%.
When working with a real estate agent, it's important to ask about their commission rate upfront. This way, you will know what to expect in terms of fees and won't be surprised later on.
But, while 5.4% may be the average commission rate in Arkansas, your agent may charge a higher or lower rate depending on the situation.
Why Do Agents Charge a Higher or Lower Commission?
There are a number of factors that can impact an agent's commission rate.
For instance, if you are selling an extravagant home, your agent may charge a higher commission rate than if you were selling a more modest home. This is because extravagant homes tend to take longer to sell and require more work on the part of the agent.
Another factor that can affect an agent's commission rate is the amount of competition in your area. If there are a lot of other agents competing for business, your agent may be more likely to lower their commission rate in order to win your business.
Finally, the more experience, sales, and networking a Realtor has access to can affect the rate, as well. Realtors are held to a higher standard than real estate salespersons by being a member of the National Association of Realtors. So, be sure to discern whether you want to work with a Realtor, a broker, or a real estate agent.
Can I Save Money on Realtor Commissions?
Yes, in some cases you may be able to negotiate a lower commission rate with your agent. However, it's important to keep in mind that agents typically only receive a commission if they are able to successfully sell your home.
So, if you are planning on selling your home yourself, you probably won't have to pay a commission at all.
There are some services that offer commissions as low as 1% for the listing agent. These services are typically used by people who are willing to do most of the work themselves and just need help with the marketing and paperwork.
Of course, you will still need to pay a buyer's agent commission if you end up using one. And, if you need more than just marketing assistance, you may end up paying more than 1% anyway.
In the end, it's important to remember that agents are paid for their time, expertise, and ability to get your home sold. So, while you may be able to save some money by negotiating a lower commission rate, you may also want to consider the value of your agent's services.
What's Included in an Agent's Commission?
Typically, an agent's commission will cover a number of different services, including:
Listing your home on the MLS
Advertising your home
Hosting open houses
Negotiating with buyers
Handling paperwork
Some agents in Arkansas may also charge a flat fee rather than a commission. This means that you will pay a set amount of money, regardless of the final sales price of your home.
Flat fee services typically don't include as many services as a traditional commission, so you may have to do more of the work yourself. And, in some cases, you may still be responsible for paying a buyer's agent commission even if you use a flat fee service.
The bottom line is that it's important to understand what you are paying for when you work with a real estate agent. Be sure to ask about their commission rate and what services are included before signing any paperwork. This way, you can be sure that you are getting the services you need at a price you can afford.
Arkansas Real Estate Agent Representation Laws
In Arkansas, real estate agents are required to represent their client's best interests at all times. These include, but are not limited to, the following conduct expectations:
A seller's agent can nominally assist an unrepresented buyer, but they must maintain the seller's best interest as their primary loyalty. The same goes for buyer's agents who assist an unrepresented seller.
If an unrepresented buyer discloses information to the seller's agent that can put the seller at a disadvantage, the agent must disclose this to the seller. Again, this expectation goes both ways for a buyer's agent who assists an unrepresented seller.
If an agent is representing both the buyer and seller, this is known as a dual agency and both parties must give written consent before this type of representation can occur. Additionally, dual agents must not share confidential information obtained from either side of the transaction with the other side.
Final Thoughts
If you're considering selling your home, contact a FastExpert agent in Arkansas today. We can help you find the right real estate agent for your needs and get your home sold quickly and for the best possible price.
With FastExpert, you can be sure that you are getting the best possible service at a fair price. We only work with experienced, reputable agents who are committed to getting your home sold.