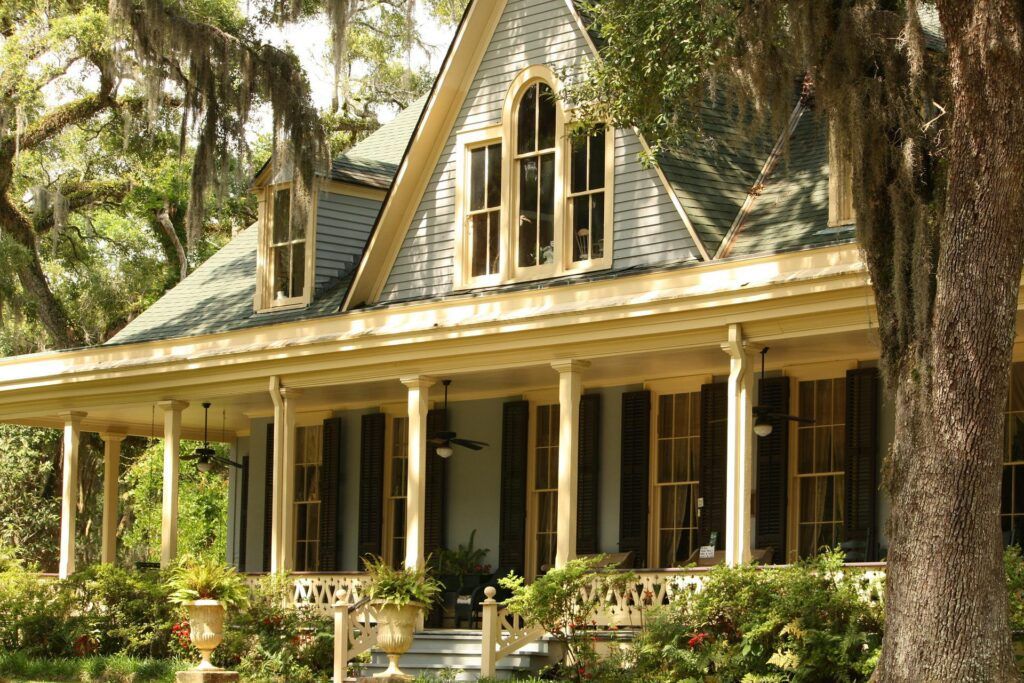 The Louisiana real estate market is exceptional in its own right, and staying true to its uniqueness, the commission rate – standing at 5.1% in 2022 – is unlike most other markets in the US. This figure is far below our estimated national average of 5.5%.
This number comes from a poll of FastExpert agents. The FastExpert platform has a wide variety of top-performing real estate agents across the country, so we are confident in our findings.
What Does This Mean for You?
If you are looking to buy or sell a home in Louisiana, it is important to keep this number in mind. It is possible to negotiate a lower commission with your real estate agent, but it is important to do your research before entering into any contract.
The FastExpert platform can help you find the right real estate agent for your needs, and our agents are always happy to answer any questions you may have about the process.
Tips for Negotiating Listing Fee in Louisiana
Even though Louisiana has one of the lowest commission rates in the country, it is still important to negotiate your listing fee. Here are a few tips:
Start by asking your agent what their commission rate is. If they are unwilling to give you a straight answer, move on to another agent.
Get quotes from multiple agents before making a decision.
Be upfront about your budget and what you are willing to pay.
Don't be afraid to ask for a discount and what services are included in the discounted listing fee.
Don't be afraid to walk away from an agent if you don't feel comfortable with their fees.
Know the market conditions in your area and be prepared to negotiate based on that information.
Make a sound argument for why you deserve a lower commission.
The most important thing is to do your research and be prepared to negotiate. Remember, the goal is to get the best possible deal for your home. With the help of FastExpert, you can find an experienced agent who will work hard to get you the best possible price for your home.
The Responsibilities of a Real Estate Agents in Louisiana
The Louisiana Real Estate Commission (LREC) set the requirements and guidelines for real estate agents operating in the state. All agents must be licensed by the LREC in order to legally practice.
In addition to the requirements for licensing, all agents must adhere to the LREC's code of ethics and continuing education. This code outlines the standards of conduct that all agents must follow in order to maintain their license.
Some of the key principles of the code of ethics include honesty, integrity, and fair dealing. If you decide to work with a Realtor as opposed to an agent, they are bound to an even stricter code of ethics set forth by the National Association of Realtors (NAR).
It is important to remember that real estate agents are not always required to have your best interests at heart. If you are a buyer that is not represented by another agent, the seller's agent is bound to keep the seller's best interests in mind.
For this reason, it is always recommended that you have your own representation when buying or selling a home. With the help of FastExpert, you can find an experienced agent who will work hard to get you the best possible price for your home.
Why Work with a FastExpert Agent?
When you work with a FastExpert agent, you can be confident that you are working with a top-performing real estate professional. All of the agents on our platform have been vetted and screened to ensure they are up to our high standards.
In addition, our agents are local experts who know the ins and outs of the Louisiana real estate market. They will work tirelessly to help you find the perfect home at the best possible price.
When you work with a FastExpert agent, you can be sure that you are getting the best possible service. Our agents are committed to providing an exceptional experience for all of our clients.
If you are ready to start your real estate journey, get started right now by entering your zip code to browse through top-rated agents in Louisiana.