5 Vital Tips For Home Sellers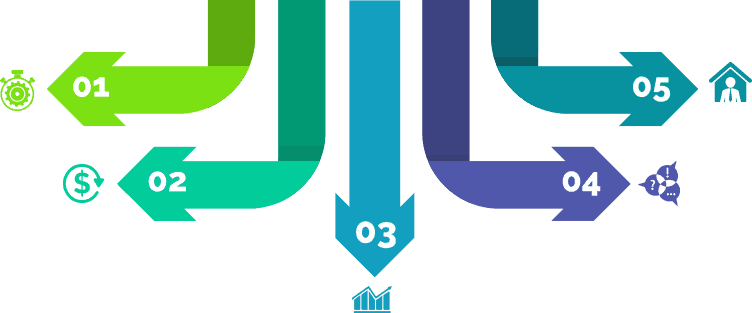 1. Make Any Needed Repairs
Go through your home room by room and make a detailed fix-it list. Hire a handyman, plumber or whatever expert you need to make repairs for things like broken shutters, leaky faucets, or torn screens. These may seem unimportant, but any potential buyer is going to notice such details and wonder what else might be wrong. Home buyers also tend to exaggerate the cost of repairs and could easily become disinterested when they see items in disrepair and decide not to make an offer.
2. Keep Your Home Clean at All Times
Go room-by-room, scrubbing and cleaning every square inch of your home. Make sure your floors and windows shine. Take a good look at your carpet and if it still looks old and worn after professional cleaning, consider having new carpeting installed. If there are any strong or offensive odors in your home use an air-neutralizing spray but make sure you don't spray with anything too strong. Once you've done a thorough deep cleaning, keep your home clean so that it can be shown on a moment's notice. Clean homes show well and sell faster!
3. Have Your Home Staged
A beautifully staged home will sell for more money. You can do this yourself or hire a professional staging company. Make sure the furniture and accessories enhance the appearance of your home and that the placement allows for the easy flow of traffic. Each room should be furnished appropriately so that buyers see that you have so many bedrooms, an office, a playroom etc. If your home is crowded with too much furniture, put some of it in storage until you are ready to move. If you don't have enough furniture, or you don't have the appropriate pieces, borrow or rent the pieces you need.
4. Price Your Home To Sell
Often times home sellers think they should price their home high since they can always lower the price later. But this is not a good strategy and in fact may cause your home to sell more slowly and possibly at a lower price in the end. Your first 30 days' activity is crucial so you do not want to discourage top real estate agents and buyers from looking by having it priced too high. They could easily assume you're not motivated to sell or that you are uninterested in negotiating.
5. List Your Home With an Experienced Realtor
Although you may think you can do the job yourself, selling a home is the job of a professional Real Estate Agent. In order for you to attract agents and buyers your home needs to be properly listed on the Multiple Listings' Sheet (MLS), which all agents and brokers have access to online, otherwise very few people will even know your home is up for sale. The days of just displaying a sign on your lawn are over as the Internet is where everyone is looking. In order to price your house right you need to know what comparable homes have sold for in your area and a professional realtor can access and assimilate this kind of information for you. You also need someone with the skills and experience to negotiate on your behalf. There are so many details on today's contracts that only a professional realtor or possibly an attorney would be able to navigate everything properly. Protect your interests and make sure you get a fair price for your home by hiring a qualified & top realtor in USA.