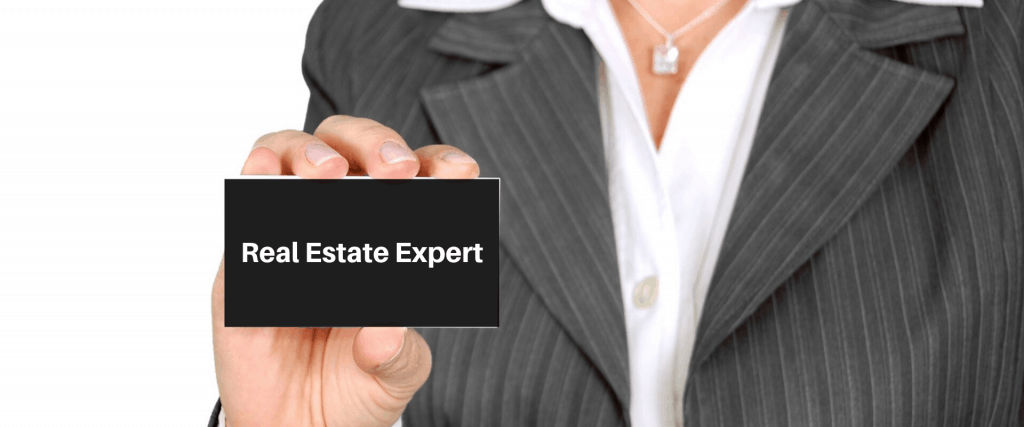 Becoming an expert in real estate takes time, research, and dedication. Real estate is a business of trust. While that is true for most businesses, it is especially true for real estate agents. After all, when you are buying or selling a home, you are trusting that agent with one of the most important transactions of your life.
Buyers want someone who knows the area and the local market. They want someone who will help them find the right home, at the right price. And they want someone who can negotiate on their behalf to get the best deal possible.
Sellers want an agent who will market their home to the right buyers and get it sold for top dollar. They also want an agent they can trust to handle all the details and paperwork involved in a real estate transaction.
So how do you become an expert agent that buyers and sellers will want to work with? Here are five essential tips:
1. Get the Right Education and Training
Different states have different requirements for real estate agents. But in most cases, you will need to take some courses and pass a test to get your license. Once you have your license, it is important to stay up-to-date on the latest trends and changes in the real estate industry. The best way to do that is by taking continuing education classes.
2. Start with a Niche Market
There are many niches in the real estate industry. You could specialize in working with first-time home buyers, luxury homes, or investment properties. By focusing on a specific type of client, you can become an expert in that market. You will know the ins and outs of that type of real estate transaction and be better able to serve your clients.
3. Become an Expert in Your Own Area
If you want to be a top agent, you need to know your own market inside and out. Become familiar with the different neighborhoods and what types of homes are available in each one. Know the prices of recent sales in the area and be familiar with the local amenities. The more you know about your own market, the better you will be able to serve your clients.
Attend Local Government Meetings
The local government is a great source of information. You can learn about upcoming development projects, zoning changes, and other important information that could impact the real estate market. By attending these meetings, you can stay ahead of the curve and be one of the first to know about any changes that could affect your business.
4. Get Involved in Your Local Realtor Association
The National Association of Realtors (NAR) is the largest trade association in the United States. But did you know that there are also state and local associations? These organizations offer a wealth of resources for real estate agents, including educational opportunities, networking events, and advocacy efforts.
Once you become a member of the NAR, you can officially use the Realtor designation. This designation is a valuable marketing tool that will help you stand out from the competition.
5. Use Technology to Your Advantage
In today's digital world, technology is a powerful tool for real estate agents. There are many online resources that can help you with your business, from lead generation to marketing and transaction management. By using these tools, you can work more efficiently and provide a higher level of service to your clients.
6. Stay Up-to-Date on Changes in the Industry
The real estate industry is constantly changing. New laws are enacted, new technology is developed, and the market itself ebbs and flows. It is important to stay up-to-date on all of these changes so that you can be the best possible agent for your clients. There are many ways to do this, including taking classes, reading industry publications, and attending conferences.
7. Develop a Professional Brand
In today's competitive market, it is important to develop a professional brand. Your brand should convey the message that you are an expert in your field. It should be consistent across all of your marketing materials, from your website to your business cards. By developing a strong brand, you will be able to attract more clients and close more deals.
8. Invest in Lead Generation
Lead generation is one of the most important aspects of successful real estate business. There are many different ways to generate leads, including online advertising, direct mail, and open houses. By investing in lead generation, you will be able to get more clients and grow your business.
9. Make Use of Social Networking Online
Once you had to physically visit and get a feel of the neighborhood. Hear about the problems from the locals. Nowadays, thanks to the internet, you can know about people complaining two blocks over. You will know about the busted street light near your listing, simply because someone commented about it in an online community you are in. It will help you plan before taking homebuyers for a visit.
Employ the most powerful tool of the century, the internet. Try to join local online communities. This will not only help you stay in touch with the local community, but it also will make the community feel like you are one of them. This sense of trust helps a lot with the real estate business and in establishing you as one of the best real estate agents.
Other than information, you can ensure a presence through a strong social network. An open house with a huge board and balloons will not get half as many potential home buyers as a single Facebook post might. You can also offer candid but credible advice to the local homeowners and potential home sellers, and share information regarding properties and local government decisions. This will help establish you as a trustworthy local real estate expert.
10. Attend Local Events and Festivals
Local festivals and events can be a great source of information. They can also be great at presenting you as a part of the community. Talking to locals and establishing a presence is great for business. Think of how amazing it would look when you are showing a house to a home buyer and you personally know people on either side. Then your comments about the neighborhood will be much more plausible to a potential home buyer.
An even better idea is to help organize these events. If you are involved in the community, you will have more contacts in the local homeowner associations, local councils, and businesses. You will be in a better position to organize a successful event than any single local. The neighborhood will be thankful and more accepting of you as one of their own, as well as one of the top local real estate agents.
If you can give back to the community with these events, it's even better. Arrange donations for local schools, plan a blood drive, or help an NGO establish a homeless shelter.
11. Study and Understand the Patterns
With such a great connection with the community, it's important not to forget the numbers. Building trust is important in business. And so is knowing all relevant trends and projections.
You cannot control the overall real estate market, but an in-depth knowledge of your own local market can help a lot. You will know which properties should be held for a couple of more years, which should be sold as soon as possible, and what is a good time to buy. These not only establish you as one of the most knowledgeable local real estate BrokersBrokerAn individual or firm that acts as an agent between providers and users of products or services, such as a mortgage broker or real estate broker. but make you a goldmine of information for home sellers.
If you can help make very good deals in the local real estate market, you can make good profits even in an unsteady market.
12. Focus on Your Clients
At the end of the day, the most important thing is to focus on your clients. Provide them with the best possible service and always put their needs first. If you do this, you will be successful in the real estate industry.
Applied Knowledge is Power
They say knowledge is power. However, the real power comes from sharing and applying knowledge. Being knowledgeable about your craft and the local real estate market is the first step to becoming one of the most sought-after real estate agents in your area.
If you are a local real estate agent, sign up with FastExpert. We can help you get in touch with the right homeowners and home buyers in your area. We will also promote your professional bio to the right people.
Get started today and see the results for yourself!