Click here to browse our Real Estate Agent Directory and contact top-rated agents in your area!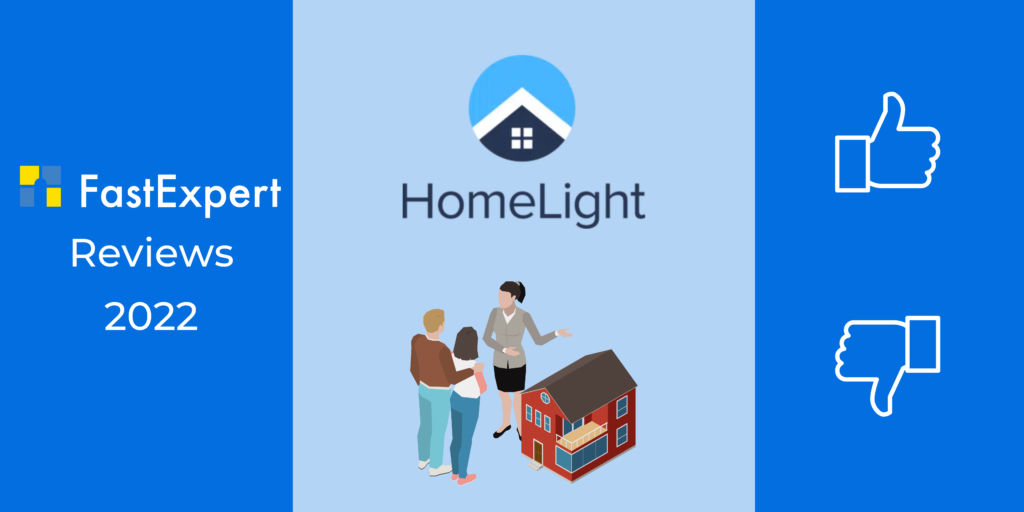 With many users trying to verify the validity of Homelight, many reviews have popped up claiming to have the complete story on the service and what they offer. In this review, we have worked to include more detail based on the information provided and our experience with the service.
Let's get started!
If you're in the market to buy or sell a home or property, you likely began your process by looking for a real estate agent. There are a lot of services that help you with that process – one you may have come across is HomeLight.
Who is HomeLight?
HomeLight is an online company that offers a variety of real estate services. Some of these services are matching prospective home sellers and buyers with local realtors, trade-ins, and home loans.
They also offer a listing service to agents as well as the option to sell your home to HomeLight at the time you purchase a new one. We'll go deeper into all of this later.
HomeLight was started in 2012 by Drew Uher. He has shared that he was inspired to start the company when he and his wife were looking to purchase a home and did not have the best experience.
The property they purchased almost did not close in time. Out of this frustration, Drew Uher decided to start HomeLight.
HomeLight started raising funding from outside venture firms to grow their business. As of 2022, HomeLight has raised over 742.5 Million, according to Crunchbase.
HomeLight claims to match clients to agents by asking questions including property type, home age, and home price. The service is free, much like the other real estate agent matching services, and there is no obligation to use one of the agents they send.
HomeLight does not claim to offer a discount on real estate commission or any sort of rebate for using their service.
Is Homelight Legitimate?
HomeLight is a legitimate company with real agent profiles sent after receiving client contact information.
HomeLight has over 700 employees and millions of dollars in funding. It is a large company that is focused on growing. 
They are also recognized by the Better Business Bureau with a score of 4.25 out of 5, but they are not accredited.
HomeLight Agent Match Review
HomeLight does not allow users to see or contact agents before providing personal information. This prevents users from having full control and allows HomeLight to only give users access to agents they choose to send. You can request more agents, but they will always choose what agents to send.
This can be problematic as there is no transparency into how they choose these agents or if they truly are the best fit for the user's needs.
Also, the agents that they choose to send come with limited information. The HomeLight agent profile includes years of experience, homes closed in a specific area, and the number of HomeLight clients. Their profile does not include client reviews, current homes for sale, or average price points.
With limited options and limited information, you can't be confident in the agent you choose.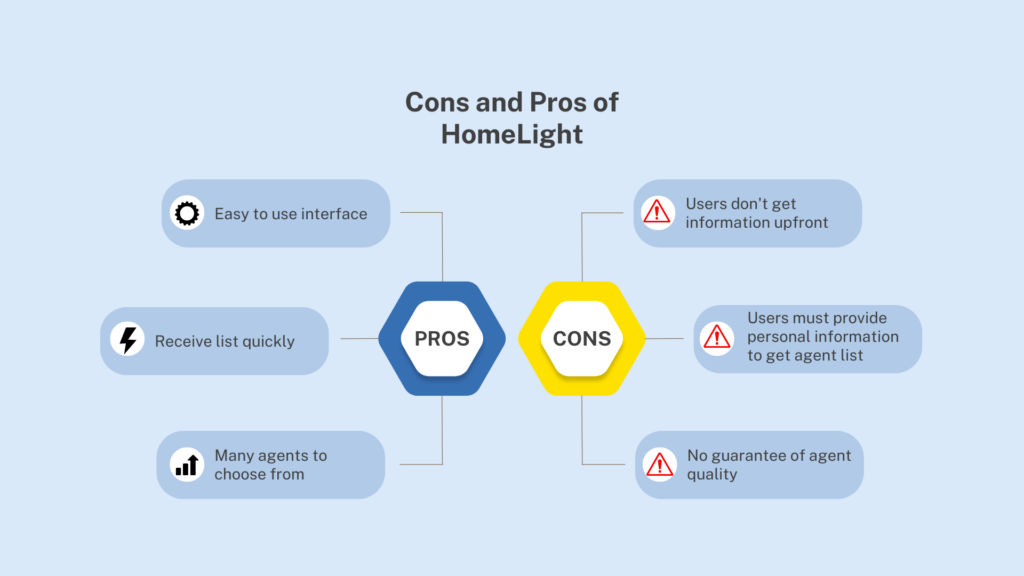 HomeLight Service for Sellers
HomeLight offers tools meant to assist sellers throughout the process of listing, showing, and ultimately closing the deal. Things like their Home Value tool and agent match system can help sellers get started on the right foot.
One of the best offers they have for sellers is something called "Simple Sale".
What is HomeLight Simple Sale?
Homelight Simple Sale is an "as is" home selling offering. They claim to have a network of cash buyers and investors that will purchase your home within as little as ten days.
They offer this service as a fast way for homeowners to sell their homes without fixing them up or paying agent commissions.
Similar services to Homelight Simple Sale are We Buy Ugly Houses and Express Homebuyers.
HomeLight Simple Sale Review
The main benefit of Simple Sale to home sellers is the option to sell your home for cash and get paid within ten days, which can be very important to many people.
Another benefit to sellers is that they can choose their moving date. So in a situation where a move needs to be quick or maybe longer than standard, Simple Sale seems to allow flexibility.
One thing that home sellers should consider is that HomeLight chooses how much to offer for the home. It isn't clear whether there is any room for negotiation or if it's a "take-it-or-leave-it" offer. Their site says they make their best offer based on neighborhood data and investor network. This could mean a lot of things, so it's best to see what they offer before planning on using Simple Sale.
HomeLight Service for Buyers
HomeLight also has services focused on home buyers to help purchase a house or property. of course, their agent match service gets the most attention, but they also have home listings on their site, as well as a Home Loan product
Home Listings
While HomeLight has home listings on its site, it isn't something we would recommend for your home search. While it isn't expressly stated, it appears the listings are only for homes in their network.
Many large cities do not have any homes listed at the time of this review.
During testing, we discovered that the map is glitchy and doesn't always reposition based on the selected location. Also, several cities freeze the site completely.
While this product may be in its early stages, where it is right now is not a great experience and is one of the site features we do not recommend.
Home Loans
HomeLight also offers home loans. They have a rate tool on their site so you can see what type of interest rate you can expect if you go with them. Based on other popular lenders, HomeLight's rates tend to be about average.
The benefits they advertise on their site are:
Approval within 30 minutes
Dedicated mortgage advisor
Full underwriting before you make an offer
HomeLight Service for Buyers and Sellers
Some of the products HomeLight offers are specifically for only Sellers or only Buyers. However, there are a number of services that can help both.
HomeLight Trade-In
One somewhat unique thing that HomeLight offers is something called "HomeLight Trade-In". This is a new type of service that is supposed to take the stress out of selling your home before buying a new one.
Home buyers are able to move into their new home now and get full market value for their old home.
This allows you to make an offer on a house without a lending or home sale contingency. Once your offer is accepted on a new home, you finish accepting the offer on your current home and can close very quickly.
This can really be a great option for a lot of home sellers, especially if they are in a situation where they have found their dream home and their current one has no offers.
Homelight Review for Real Estate Agents
If you're a real estate agent looking to grow your business and increase your sales, Homelight offers multiple services that can help. Over time they have added new tools that allow agents to do a lot of their work right within the HomeLight platform.
HomeLight Client Referrals
HomeLight gives real estate agents a platform to showcase their skills and experience. They match high-producing realtors with referrals and provide client information so the agent can prospect the lead.
All agents are not able to sign up and join the HomeLight network to receive leads. They only allow select top-producing real estate agents in each location to join.
This is because their business model is to connect clients with top agents. As of today, HomeLight claims to have a total of 28,000 the best real estate agents in its network.
House Listing Management
As an agent on HomeLight, you'll have access to their Listing Management tool (HLM). This management tool was previously disclosures.io. HomeLight acquired disclosures.io in August 2020 and relaunched it as Listing Management Services.
This tool allows agents to manage, market, and sell real estate in one secure location. You can Create Digital Listing Packages, track buyer activity to see who is interested and manage offers from one location.
The dashboard for HLM is clean and straightforward to use. Agents can send and receive offers as well as respond to and manage them within the platform on desktop or through the app (still called disclosures.io). And the basic package is free.
If you decide to go with the Pro version, the subscription comes with actionable insights, broadcast bcc style messaging, the ability to share with sellers, and cover sheet templates. HomeLight offers a $39/month monthly or an annual subscription of $399/year.
HomeLight Trade-In
If you're an agent on the HomeLight Network, you can offer your clients something called "HomeLight Trade-In". This is a new type of service that is supposed to take the stress out of selling your home before buying a new one.
Clients can move into their new homes now and get full market value for their old homes. You, as their agent, will represent them on both transactions.
Help your clients buy and sell at the same time – and still get full market value
HomeLight agrees to purchase your client's home and fund their purchase of a new home
Accelerate your commission on both the buying and selling side while providing an outstanding service for your clients
HomeLight Cash Offer®
During a seller's market, buyers that can make an offer in cash have the upper hand. With HomeLight's Cash offer, HomeLight helps your client make a cash offer on a property they like to purchase.
HomeLight Cash Offer is currently available in Arizona, California, Colorado, Florida, and Texas.
This HomeLight review found benefits in this offering in that you can help your clients access the power of cash – for free
Empower your buyers to write all cash offers with HomeLight Home Loans
With a cash offer, they're 3x more likely to win
Accelerate your commission and deliver an exceptional experience for your clients
What is HomeLight Elite?
HomeLight Elite doesn't appear to be an offering any longer. It was announced in 2020 as an offering for local agents to stand out and get more clients through the HomeLight service. 
According to a press release, "The program identifies the top 1% of real estate agents based on their performance and empowers them with cutting-edge technology, exclusive financial products, and additional support."
There is no reason given for the cancellation of this program.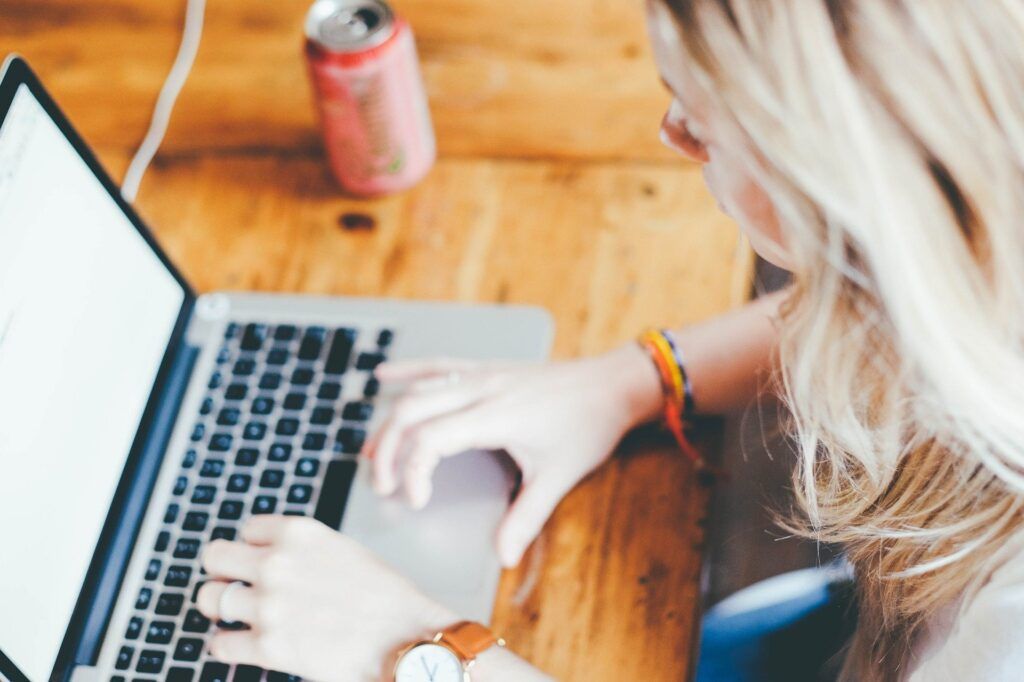 Why Use FastExpert Instead
At FastExpert, we prioritize a client experience where you have complete control and transparency. Users can browse and filter unlimited agent profiles in any location they choose.
FastExpert agent profiles are packed with helpful information for users looking for the best real estate agent to work with.
While this HomeLight review found many great aspects of the service, the ability to provide users with agent information upfront was lacking.
In the age of Amazon and Yelp, it's clear that actual client reviews are hugely important. That is why, at FastExpert, we show reviews for agents from past clients so you can see what they have to say.
You get all of the information so you can make an educated decision instead of trusting a computer algorithm.
If you're looking for a top real estate agent, check out FastExpert. We prioritize making the best match and putting you in control.