Click here to browse our Real Estate Agent Directory and contact top-rated agents in your area!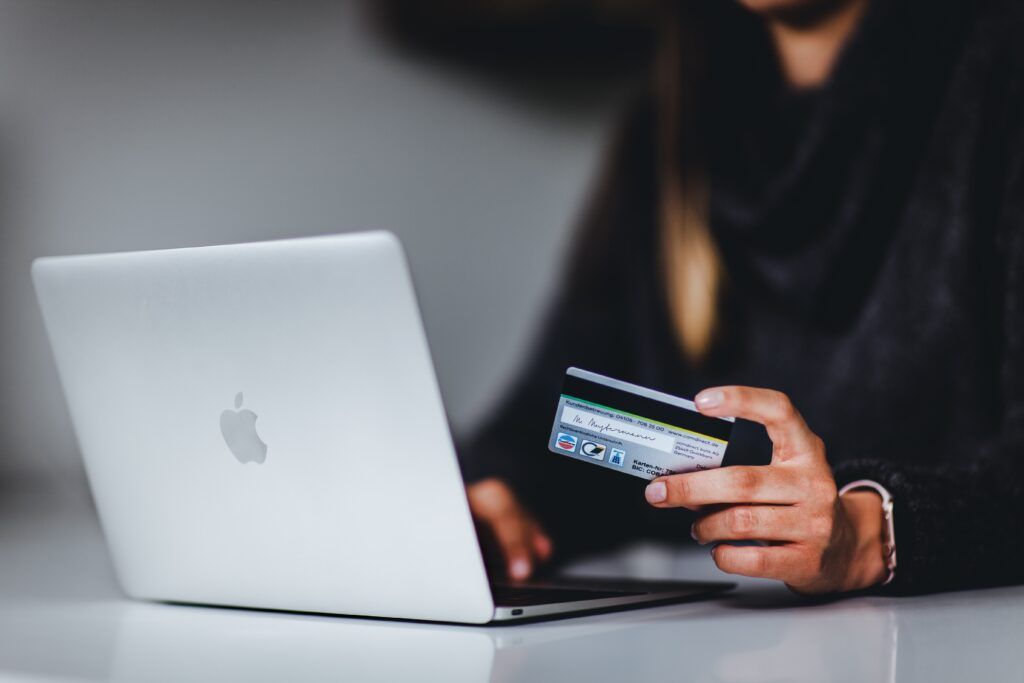 Selling your house is a major undertaking, and you may think the best way to get a high return on investment is to handle the entire process yourself.
It makes sense that you would first think to avoid a real estate agent or Realtor when selling your home. Many potential buyers also look for properties that are FSBO (for-sale-by-owner). This can lower closing costs and leave both parties with more cash in their pockets.
Most agents collect a commission fee from the home seller, which can cost between 6 to 8% of the final sale price.
So, if your house closes for $350,000, you could expect to pay between $21,000 to $28,000. On top of what's left on your mortgage, this could seriously impact how much you take away from the entire deal.
However, there are perks to using an agent as well. Agents provide you with a level of support and guidance. Their expertise helps you navigate the most complicated processes of selling a house without an agent.
Before you decide to go FSBO, check out this guide for a closer look at the home selling process.
Understand the Marketplace
The first thing you will need to do is research how many FSBO properties are in your real estate market. You may not think this matters much, but it does have an influence on how likely buyers are to make an offer on your house.
FSBO listings are not as common as they used to be. In the 2020 Profile of Home Buyers and Sellers, the National Association of Realtors revealed that only 8% of houses were sold without an agent. This is the lowest since 1981.
If you decide on selling a house without an agent, you'll have to think about how your listing and decision to work without an agent may affect a buyer's perception.
Some may wonder why the house is not being sold by an agent; they could be hesitant to reach out, or they may not understand how buying a house from the owner differs from using a real estate agent.
Setting the Price
The cost of selling a house without an agent can easily push into the thousands. Besides the process of listing fees, you also have to renovate, stage and advertise your property alone.
Closing costs for sellers can include property taxes, escrow fees, homeowner's association fees and attorney fees.
When pricing your home, the market research you did earlier will be the best guidepoint. Pricing your house fairly from the start is crucial to maximizing its sales potential.
The average cost of a house in 2021 was $389,400. With this figure in mind, you should also compare the current listings and recent sales of properties nearby. With a price too high, buyers will likely skip over your property altogether. Set it too low and they may assume your house is damaged and avoid it at all costs.
So, when setting the price of your house, you need to consider a few things:
The Average Cost in Your Market
This is how much houses are going for, and it sets the standard for what buyers expect to see. High-balling is an obvious no-go unless your property has features that justify the increase.
Your Existing Loan
If you sold your house right now for your ideal asking price, how much would you have left over? Paying off your mortgage, taxes and other fees could be more expensive than you think. Calculate these figures before listing your property.
ROI on Selling Expenses
Between home improvements, repairs, cleaning, landscaping and marketing costs, you need to pull a decent amount to make up for the cost of selling your home.
Staging, cleaning and home improvements can cost anywhere between $1,500 to over $10,000. The out-of-pocket expenses can be difficult to cover when you are simultaneously looking to purchase a new home and cover moving costs.
In many cases, working with an agent actually cuts the cost of selling in half. Professionals can use industry tools and skills to match your property with the ideal buyers. This reduces not only how much you spend but also how much time it takes for you to list your house in the first place.
Paperwork and Legal Fees
There are a lot of documents involved in selling a house. While an agent is there to help you handle all the heavy-lifting, independent sellers must do this on their own.
It can be daunting when you start researching, but rest assured, it isn't impossible. These are the most common documents you'll need when selling a house by owner.
Sales Contract
A real estate sales contract is drawn up after you accept a buyer's offer. You can write your own, but it's better to look online and find templates you can edit yourself. This ensures that all the necessary details and legal notes are included. A sales contract for a house should include:
Details about the property, such as its lot size and type
The first and last legal names of both the buyers and sellers
A list of all appliances and furniture included in the sale
The final purchase price
Earnest money amount and contingencies
Sales timeline and deadlines for buyer
Taxes and utilities owned by both buyers and sellers
A breakdown of all closing costs and who is responsible for paying them
Terms and conditions for consequences of breach of contract
Any other relevant contingencies or provisions you see fit
This contract is the most important document you will need to sell your house. Without an agent, it is your full responsibility to make sure the contract contains everything to protect both you and the buyer.
Related Articles
A Title Report
You can request a title report to illustrate your legitimacy as the property's rightful owner. The title report also has a thorough list of any liens or easements that are currently against your property.
The Deed
The deed to a home is not the same as the title. While the title to a house shows you're the owner, the deed is a description of the property. A house deed is used to transfer ownership to the buyer, and it outlines the entire property in detail.
Mortgage Details
You will need to have copies of your mortgage as well as any home equity loans or home equity lines of credit (HOEIC).
Homeowner's Association Agreement
If you live in a neighborhood with an HOA, you will need to provide a document that explains all of the rules, guidelines and restrictions to future buyers. Anything related to their life on the property must be detailed, such as what types of exterior changes they can make, neighborhood policies, lawn care, waste removal, etc.
Permits for Home Improvements
Home upgrades that require a permit will have to be shown to the buyer. These permits and/or work plans must be submitted at closing.
Appliance Warranties
You will have to also provide copies of the warranties for domestic appliances and equipment like your washer and dryer, water heater and HVAC. If you have home warranty coverage, you will need to transfer this to the new owners.
Residential Property Disclosure Form
Sellers must disclose any outstanding issues or repairs with their property prior to closing a sale. The disclosure form must follow your state's legal guidelines for property disclosure. Common issues include HVAC issues, foundation problems and any issues with pests.
You may consider hiring an inspector yourself to go over the home prior to writing your disclosure form. This can also be a helpful way to appraise your house before listing. This can be more effective than hiring a seller's appraisalAppraisalA professional analysis used to estimate the value of the property. This includes examples of sales of similar properties., which doesn't actually provide you a comprehensive examination of the property.
If you feel overwhelmed by all the paperwork, you might want to work with an agent instead. Our expert real estate agents are all well-versed in the buying and selling process. They take care of all the documentation; you just have to focus on getting the best offer for your property.
Listing Prep and Costs
Your home listing will need an enticing description and, most importantly, strong imagery. A walkthrough video can be a fantastic way to showcase your property and entice buyers.
Since the majority of first-time buyers look at properties online before ever contacting an agent, you should leverage this opportunity to stand out.
Real estate photographers cost anywhere between $300 to $500. Many agents cover the cost of photos in their commission fees, so you don't have to pay for any advertising material.
Because your house will be listed among properties with agents, you will have to match their quality of photos and videos. Some agents hire real estate photographers and even fly drones over larger properties to capture them in all their glory.
This is also the time to make any home improvements. Curb appeal is equally important as a beautiful interior.
Before you take pictures, have your house professionally cleaned. Take care of any landscaping, and ensure that your home is free of clutter that could be an eyesore. Expect to spend at least $1,000 on getting your home polished to perfection.
The goal of home listing photos is to present your house in its best light. Too much furniture, poor lighting or low-quality images will deter prospective buyers, even if your property is great.
Choose the Right Platform
Agents have access to the multiple listing service (MLS), a nationwide database of available properties. The MLS is not open publicly, so only real estate professionals can gain access to listings. This can be an invaluable resource for buyers in search of their dream home.
Because you can't list a house on the MLS yourself, you will need to rely on the internet for marketing. Fees may cost several hundred dollars up front, followed by subsequent costs for each month your house is on the market. You may also pay additional costs to promote your listing and boost its visibility.
With an agent, however, your property can be listed on multiple platforms and shown to agents using the MLS.
Staging Expenses for Showings
You should hold open houses as well as offer private showings. Before you invite anyone into your home, however, it's important to stage your house.
Staging is a skill that many agents specialize in. They know how to declutter, rearrange furniture and optimize a space to make it as inviting as possible. They also know how to highlight a house's best features, giving it the wow-factor buyers look for when they enter a room.
If you are thinking of selling a house without an agent, here are some staging tips to help you out:
Paint any brightly colored walls to a neutral tone
Refinish or replace counter-tops and cabinets in the kitchen and bathroom
Replace old faucet handles with updates versions
Remove any clutter, such as books and clothes, from surfaces
Remove artwork or large decorative pieces that may distract buyers
Hire a house cleaning service to deep-clean the interior
Power-wash the exterior, including windows
Ensure the house always smells fresh and clean
Create emphasis on spaces like a breakfast nook, kitchen island or window seat
All in all, home improvements that increase property value can range between $2,000 to $15,000. Total renovations are the most expensive, but they may also yield the highest ROI. If making big improvements to your property is out of your budget, working with an agent could be a better solution.
What to Expect From Buyers
You will likely be given an offer lower than your asking price. Be flexible, and understand that buyers are also looking to get the best deal. As a seller, you may think you hold all the cards, but that isn't necessarily true.
While every seller wants to have their pick of the best offer, you are more likely to have to negotiate terms with a buyer and their representing agent. Depending on how soon you need to move, selling could take just a few weeks or stretch on for months.
When you negotiate a house price as a seller, expect to go back and forth for a while. This is a natural part of the process. Most of the time, sellers wind up accepting a counteroffer that is slightly lower than their list price but still higher than a buyer's initial offer.
Ultimately, the power is in your hands. Only accept an offer when you are genuinely happy with it. Rushing to sell can even cause you to miss out on more money from a different buyer.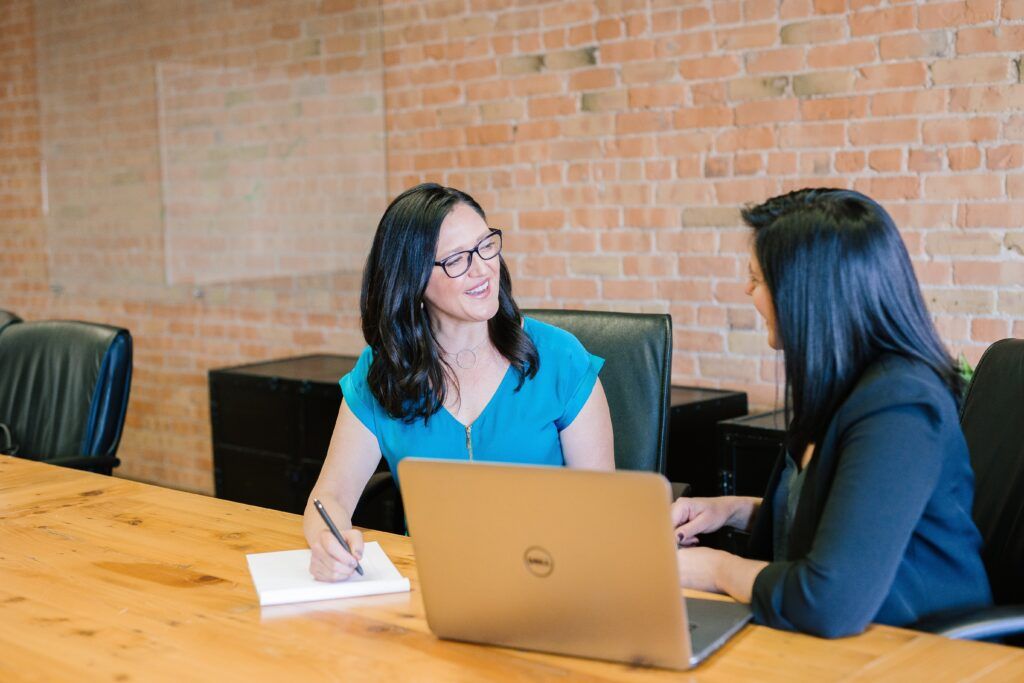 Is It Better to Sell a House With or Without an Agent?
With more control over the process and less closing costs, selling a house without an agent can be appealing for many. That being said, working with a real estate agent comes with its fair share of perks, too.
Selling with an agent can simplify the process, allowing you to focus more on moving and finding your next place. You may also be able to negotiate a better price thanks to a professional's staging, listing and negotiation skills.
While many FSBO listings do well, many sellers find themselves overwhelmed by all the details.
With over 45,000 members, we have one of the country's largest communities of licensed real estate agents. Consider reaching out to one of our agents with any questions you have about the selling process. You may even find the perfect agent to list your property.
However you choose to sell, we're here to help. Our home selling tips are always available to walk you through the process and make this journey a bit easier.
Latest Posts