Click here to browse our Real Estate Agent Directory and contact top-rated agents in your area!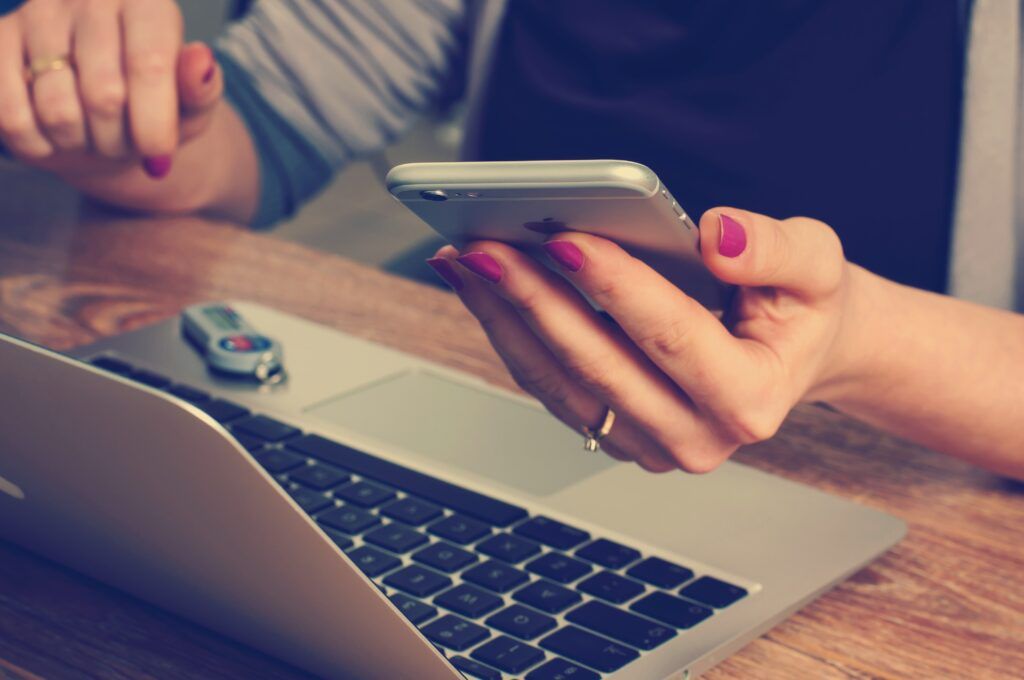 Buying or selling a house is a huge deal, and it's one of the most important financial choices you'll ever make. That's why choosing an experienced real estate agent to help you through the process is crucial. There are plenty of real estate BrokersBrokerAn individual or firm that acts as an agent between providers and users of products or services, such as a mortgage broker or real estate broker. fighting for the job via internet advertisements, postcards, and yard signs, but with so many to choose from, it can be difficult to choose the ideal one. Reaching out to a real estate agent, on the other hand, might be challenging, especially if you've never had to work with one before.
If you want to learn how to reach out to a real estate agent, follow this guide to learn each and every step you need to take to do so successfully.
How to Easily Connect with a Real Estate Agent
Use a Real Estate Platform Like FastExpert
One of the easiest and most intuitive ways to connect with a real estate agent is to look for one via a real estate platform like FastExpert.
FastExpert is an online real estate agent directory and matching service that is completely free. FastExpert will provide you a list of six to seven agents in your region within one business day if you sign up for the agent matching service, with the first few arriving right away.
It is extremely fast and simple to use. FastExpert is your best option if you need a real estate agent and want a no-cost agent matching service to assist you to locate one.
The company is a California-licensed brokerage. To receive fees from realtors, all agent matching services must be licensed. The Better Business Bureau has awarded FastExpert an A+ rating.
Let's take a look at how one can connect with an agent with FastExpert.com, how to sign up, information about the site, the benefits, and what you'll actually get using the platform.
Joining FastExpert to Connect with an Agent
You can join FastExpert by answering a few simple questions on their website, such as your price range and preferred home location. You'll get a list of a few agent matches and a link to a customer dashboard where you can see additional information about your matches right after signing up. We also advocate performing some independent investigation to verify your agents' credentials.
What You Can Expect
A FastExpert representative will call you within an hour of creating your account to learn more about your requirements. This information is used by the representative to select more matches, which are sent to you within twenty-four hours or less.
The agents begin contacting you as soon as you obtain agent matches. You'll be able to communicate directly with your agent matches from this point forward. If you choose to deal with one, a FastExpert representative will stay in touch with you to ensure that your transaction goes well.
If you're not satisfied with any of your matches, you can request more from your FastExpert representative. You're under no commitment to work with a FastExpert agent after you've signed up, so you may opt out.
How to Sign Up with FastExpert
To sign up with FastExpert, simply follow these quick and easy tips:
Navigate to the FastExpert main page.
Enter your zip code and select "Enter".
You'll automatically be transported to a list of the top fifteen real estate agents in your area.
Browse one of the agents listed. From here, you can explore the real estate agent's recent sales, ratings, reviews, price points, years in the industry, areas serviced, and specific neighborhood expertise.
Without signing up, you can select "Message Agent" to send an inquiry to your real estate agent of choice. You'll need to provide your email to do this.
If you want to start the hiring process, select "Hire Agent."
If you want to create an account to "save" different real estate agents to contact later, navigate to the hamburger icon in the top right corner of the website. Select "Sign Up."
Sign up as a "Home Buyer / Home Seller."
Provide your Name, email, and password.
You're ready to go!
The Benefits of FastExpert
There are so many benefits to using FastExpert. These include the following:
Access all of the top real estate agents in your area.
You can use the platform to buy and sell your home.
You can use the platform to network with other real estate agents.
The platform makes it extremely easy to research a particular agent before connecting with them.
The messaging system is simple, direct, and uncomplicated.
Signing up is incredibly easy.
The user dashboard is quite user-friendly.
There are many options to choose from when it comes to real estate agent listings.
If you are unhappy with your choice after closing, FastExpert can offer a $250 refund.
Users can hire real estate agents straight from the platform, with no third party involved.
There is no cost to use the platform.
FastExpert's sign-up process is straightforward: just answer a few simple questions on the company's website. Some agent matches appear right away. Following a phone contact with your FastExpert representative, further customized matches arrive within a day.
Customers may check their agent matches and learn more about them on FastExpert's dashboard, which includes:
Biography/description of the agent
Price point average
Awards and credentials if available
Customer feedback
A map of recent sales in a certain region
Specialties and expertise
Years of practical experience
The dashboard also includes a section where you may ask FastExpert representatives questions or request that an agent contact you.
Customers may use FastExpert's dashboard to speed their research and compare possible agents. It compiles the majority of the data you'll need to make an informed decision in one convenient location.
In comparison to other agent matching firms, FastExpert has a big agent network of 50,000 agents. As a result, FastExpert's agent coverage may be greater for customers in smaller towns or rural locations than other brands with smaller networks.
Customers are matched with 7-12 agents or more by FastExpert. Most other agent matching systems only make two or three matches.
In addition, the majority of your FastExpert agent matches will contact you by phone, text, or email to secure your business. When agents come out to you and express interest in your company, it's really handy.
FastExpert Results
There are thousands of positive reviews from homeowners and homebuyers. Most of the results out there are similar– users were pleased with their service, enjoyed the customer service from FastExpert throughout the entire agent-hiring process, and appreciated the wide range of real estate agents to choose from.
Look Up Agent Websites
Create a plan with a time frame at the start of your search. You may, for example, set a goal for how many agent names you'll need, then investigate them and choose three real estate agent's to reach out to. You're less likely to get hooked into employing a family member's acquaintance who works in real estate as a side hustle if you follow this word of advice.
Simply search for all the main keywords, such as "real estate agent" and your city, zip code, state, etc. You'll likely get a lot of sponsored ads from real estate agent search platforms. Scroll a bit to actually discover real estate agent websites to browse through.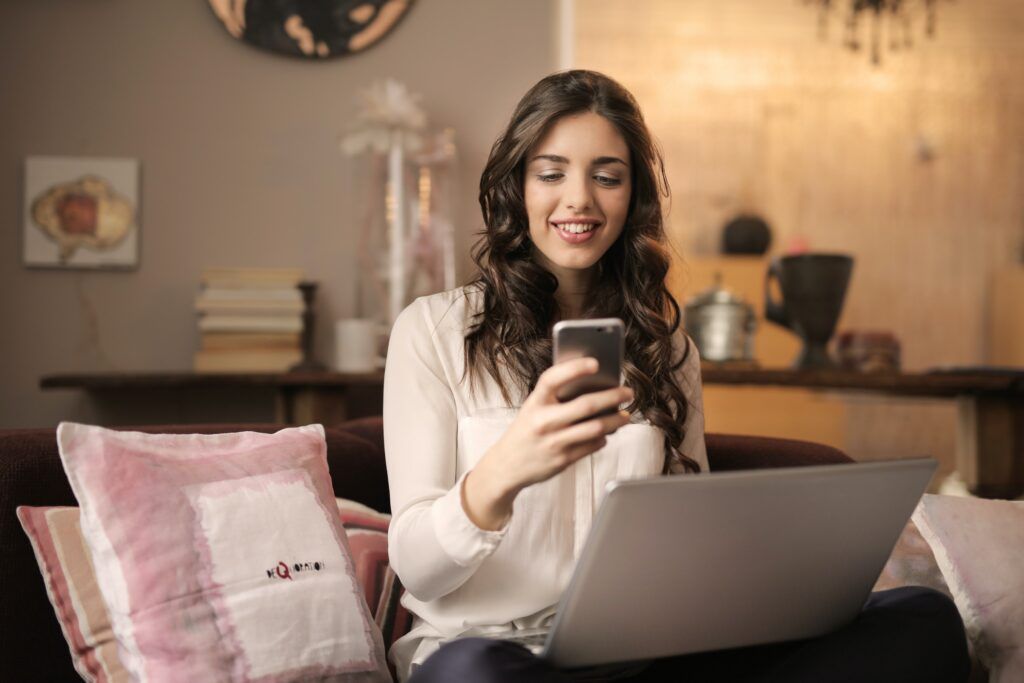 Reach Out Via Social Media
Another place to reach out to potential real estate agents is on social media. The most popular platforms for discovering real estate agents are Facebook, Twitter, and LinkedIn. Examine each agent's internet presence, such as social media platforms and customer reviews. Also, go around your community to discover which Realtors and firms are selling homes, and go to open houses to meet them.
Alternative Contact Methods
Take inspiration from teens and young adults, many of whom would never consider conversing on the phone. Instead, they send text messages.
Even agents who don't answer their phones on a daily basis will usually react to a text message within a few minutes. If you have a straightforward question that doesn't require a lot of discussions, this is a great alternative. Consider sending an email, which is a more formal technique. Your agent will also get a notification on their phone.
The main thing is to figure out your real estate agent's preferred way of reaching out and discover a strategy to collaborate that works for both of you.
Referrals
Inquire among your friends and relatives to see if they can recommend a real estate agent with whom they have had a positive experience. You'll want someone who has worked with customers who are comparable to you in the past. For example, the demands of first-time buyers differ from those of repeat purchasers or homeowners wishing to downsize.
Look for a Realtor who is a member of the National Association of Realtors (NAR) who has committed to following the organization's code of ethics. Some Realtors have credentials demonstrating that they have completed training in a specific field of real estate.
Certification Titles for Real Estate Agents
SRES (Seniors Real Estate Specialist): SRES (Seniors Real Estate Specialist): Completed training focused on assisting buyers and sellers aged 50 and over.
CRS (Certified Residential Specialist): Additional training in dealing with residential real estate has been completed.
ABR (Accredited Buyer's Representative): Additional training in representing purchasers in transactions have been completed.
Types of Real Estate Agents
Make sure you understand the difference between a buyer's agent and a seller's agent. In a real estate transaction, a buyer's agent represents the buyer, while a seller's or listing agent is in charge of the seller's side, which includes pricing, marketing, and negotiating the conditions of the sale.
You can also come across an agent that works as a referral agent, which means that for a charge, the agent gives leads to other agents.
You might want to also look into dual agents. Dual agency is a technique in which a single real estate agent acts as an agent for both parties. This frequently happens when a buyer and a seller hire the same agent from the same agency. Some jurisdictions don't allow dual agency, and it comes with its own set of risks, so bear that in mind if you're thinking about consenting to it.
Latest Posts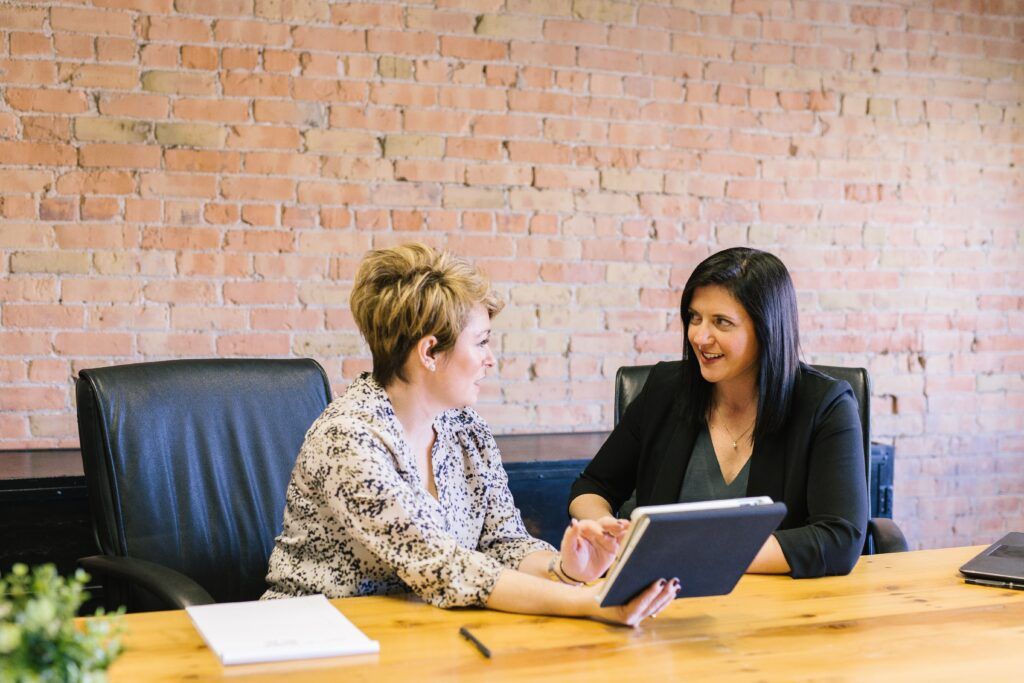 How to Talk to a Real Estate Agent
First and foremost, you want to be straightforward when you reach out to a real estate agent. Set some goals for yourself, list some things that you need from your agent or questions you need answered. The most transparent you are from the beginning, the easier it'll be to connect with your agent or decide they aren't for you.
Although it may appear counter intuitive, not all real estate brokers immediately answer their phones when a call comes in. Some believe that if a caller leaves a voicemail message, the agent will be able to call back at a more convenient time. Others just dislike being tethered to a phone and pressured to meet deadlines, while others prefer a different mode of contact.
If you know and establish the ground rules upfront, your agent's phone habits won't destroy an otherwise fruitful partnership.
Make Sure Your Needs Are Voiced from the Start
At your initial meeting, you should have enough of opportunity to express all of your worries and ask your potential agent a lot of questions. If you decide to work together, take advantage of the fact that you won't have to make a phone call or otherwise reach out every time you're uncertain about anything. You'll find that the majority of the solutions are already in your head.
Make Your Communication Needs Clear From the Get-Go
There's no harm in typing a list of questions into your phone so that you can retrieve it quickly and avoid missing anything. This is also a good moment to inquire about how long the agent often takes to react to phone messages so you know what you're up against.
Mention how you like to be contacted. Perhaps you're usually always engrossed in your child's schoolwork between the hours of 7 and 8, or you're unable to take personal calls at work. It wouldn't be a good idea to discuss anything significant during those times.
List Your Needs
Your needs should be a list of things that you can't live without in a home. Perks are nice to have, but they shouldn't be deal-breakers. Be honest about your desires and needs so that your realtor can find exactly what you're searching for. You'll spend your time looking at properties you'll never buy if you're not clear with your agent from the start.
If you're hesitant, be upfront and ask your agent about exclusivity agreements. When you sign a contract with an agency, it's common to believe that you'll exclusively work with that agent. Do not interact with or phone other agents if your agent expects exclusivity.
If you see a house you like, reach out to your real estate agent instead of the realtor listed on the listing. You hired a real estate agent to help you discover the perfect property. Going behind your agent's back may jeopardize your client-agent relationship and impede communication. It's possible that your agent won't put you first, making it more difficult to discover your dream house.
Define Your Communication Style
It's also crucial to know what type of communication you like. Do you prefer to communicate through phone, text, email, or in-person? What is your preferred frequency of meetings with your agent? At all times, you should keep a channel of communication open with your agent. How you interact with your agent is influenced by the method and frequency with which you communicate with them.
Be fair as well. Your agent should make you feel important, but keep in mind that he or she has other clients. Ask your agent for an estimate of how long it will take for you to hear back from him or her. You'll know if and when to follow up that way.
Don't Be Afraid to Ask Questions– Even Tough Ones
Another approach to successfully reach out to a real estate agent is to ask questions. Before you sign with the realtor, during the house hunt, and after you've located your dream home, ask questions. If you can't meet with your agent straight immediately, write down all of your questions.
One of the greatest ways to make your home purchasing process enjoyable and stress-free is to communicate well with your realtor. If you're unsatisfied with how you and your agent interact, don't be hesitant to provide comments or recommendations. Be upfront and honest throughout the process, and you'll be ready to move into your ideal house before you realize it.
Stay on Time with Your Appointments
You shouldn't expect your agent to drop everything to show you a house. Especially when you aren't the only one for whom your agent is assisting. Keep your appointments and be on time to show your appreciation for your agent's time. As a result, never schedule a meeting with an agent, then forget about it and fail to show up. Keep your agent updated and let them know when you'll be coming if you're running late.
Make Your Open House Needs Clear
Open homes should be discussed with your agent. Check to see whether it's okay for you to go to open houses by yourself. It's frowned upon in some areas to attend an open house without being escorted by a real estate agent.
If you're going by yourself, offer the agent hosting the open house your real estate agent's card. The listing agent is usually the one organizing the event, however, a buyer's agent may also be there seeking unrepresented purchasers. Make sure you let others know you're represented.
Do not inquire about the seller or the motivation of the selling from the open house host. Allow your agent to ask the questions on your behalf. Your agent will most likely take a different, successful strategy.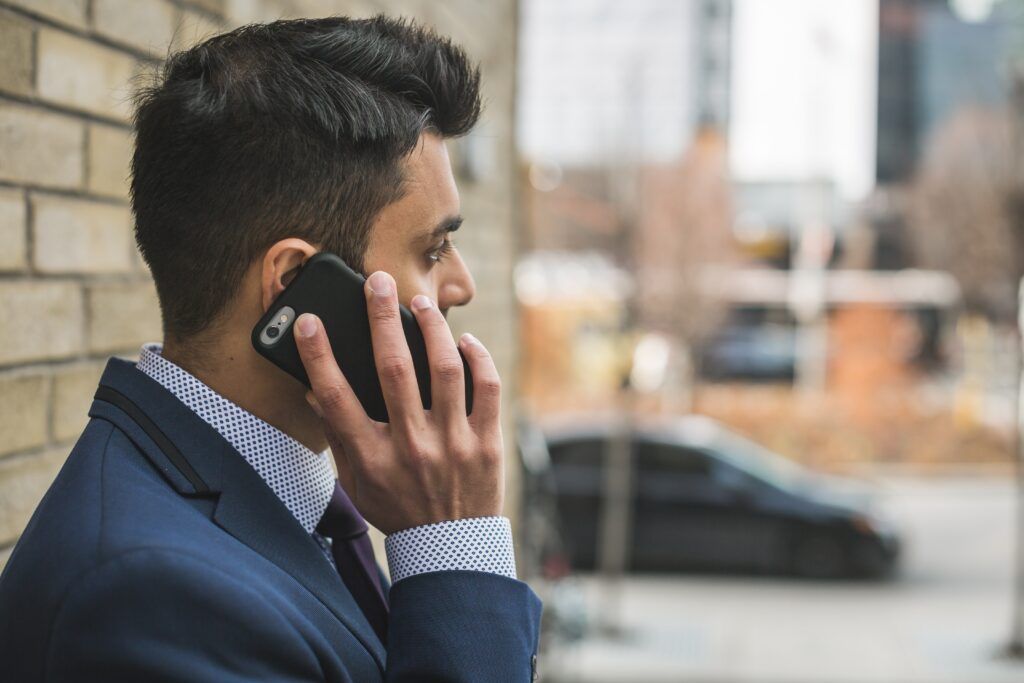 When Should I Contact an Agent?
Many first-time home buyers, as well as repeat purchasers, are concerned about how frequently they should reach out to a real estate agent. They don't want to be a nuisance or be labeled as difficult or high-maintenance, but they have questions that they believe their agent should be able to answer.
Though you're made to feel as if you don't come first, you're definitely working with the incorrect real estate agent. You don't want to phone your agent ten times in a row, of course. In fact, phoning your agent more than once or twice each day after you've signed a contract to buy a house may be excessive, depending on what's going on.
If you're arranging several inspections and juggling mortgage information, you may need to communicate with your agent more frequently. To alleviate any inconvenience, ask your agent to discuss their preferred business hours.
Preparing for Your First Meeting
When you meet with a real estate agent for the first time, there are a few things you should do.
First, speak with a lender. Before speaking with a mortgage lender, some house buyers engage a real estate agent and begin their property hunt. It's a good idea to speak with a lender first to figure out how much you can pay.
Mortgage Pre Approval
Pre approval for a mortgage determines the maximum amount you may borrow and highlights any difficulties that need to be addressed early on in the process. This keeps you focused on properties in your price range and demonstrates to potential Realtors (and sellers) that you're serious about buying. In competitive markets, sellers will want a pre approval letter before considering your offer.
Request information on properties that real estate agents have listed and sold in the last year, as well as contact information for at least a few recent clients. This should be completed prior to the first meeting. Make contact with those clients to learn about their experiences and the level of support offered by the agent throughout the process, especially during the negotiations. Inquire if they'd use the same real estate agent for their next transaction.
Know What to Look for in a Real Estate Agent Before Talking With Them
After you've gathered the names of a few agents, you'll need to limit the field down by looking at specific characteristics. When selecting a real estate agent, there are seven important factors to consider.
To begin, think about your previous experience. According to the National Association of Realtors, member realtors work in the business for an average of eight years, so you should have no issue locating competent brokers. Finding agents that specialize in your scenario, such as helping with first-time homebuyers or selling/buying high-rise condominiums, will be beneficial.
Certificates
Take into account any applicable certificates. The National Association of Realtors (NAR) offers a variety of real estate certifications that lead to designations such as Accredited Buyer's Representative (ABR) and Seller Representative Specialist (SRS) (SRS). These show that the agent has completed further training and education. Working with a Seniors Real Estate Specialist might be beneficial to senior individuals who are trying to sell or purchase a home (SRES).
Local Knowledge
Take into account local knowledge. An agent who is familiar with the region can best advise on a sale price based on current patterns, such as if prices in your neighborhood have been trending up or down in recent months. They may also assist you in determining which cities and areas would be the ideal to buy in depending on your priorities, such as proximity to good schools, stores, and entertainment.
Marketing Abilities
Examine their real estate marketing abilities next. Because most consumers browse for houses online before visiting a property for sale, a selling agent must know how to make a good first impression. The listing's photographs, videos, and descriptive text must stand out on several sites, including the brokerage's website and consumer-focused real estate sites like Zillow. You'll also want a buyer's agent that can locate freshly listed houses as promptly as possible, if not faster.
Personal Attention
Is the agent you're thinking of hiring available? You want to reach out to a real estate agent who works full-time and isn't overworked will be more available when you phone or text, and will be able to schedule last-minute visits to properties as soon as they hit the market. Find out whether the agents you're interviewing are willing to offer enough time to your needs.
It's critical for a real estate agent to provide you with adequate personal attention. You must determine whether you want to work with a single agent or a group of two or more agents. An agency team should, in theory, collaborate throughout the process and be available when you need them. Many customers choose an individual agent because they wish to create a relationship with a single person who will be there for them every step of the journey.
Contracts
What are the terms of their contracts? You'll need to sign a listing agreement with a listing agent, which usually lasts two to six months. Commissions vary, but are typically approximately 5% to 6% of the purchase price, with the buyer's agent receiving half of the commission.
If you're listing with an agent, you might try to negotiate the commission. Reasons why you may try this:
If your agent is new to the company and is hoping to break into it,
If you're attempting to sell during off-peak hours,
Or if you can guarantee a fast reference to another buyer.
Best Interests
You should also ensure that the agent is acting in your best interests. Some brokerages, for example, will have separate agents handle both the sale and the buy. You may be afraid that because the fee is larger, your buyer's agent may not negotiate for a lower purchase price. As a house seller, if you're okay with this arrangement, you may negotiate for a lower commission because everything is going to the same brokerage.
Trust Your Gut When Reaching out to a Real Estate Agent
The skill of an agent to lead you smoothly through the procedure is just as crucial as their expertise and experience. Above all, choose an agent you can trust and with whom you will feel at ease if the path to closing becomes rocky.
It's the same as dating. It's sometimes just a matter of chemistry. Don't go with that individual if everything checks out but you just don't get along with them. There are lots of other real estate agents who would be pleased to assist you and who could be a better personality match for you.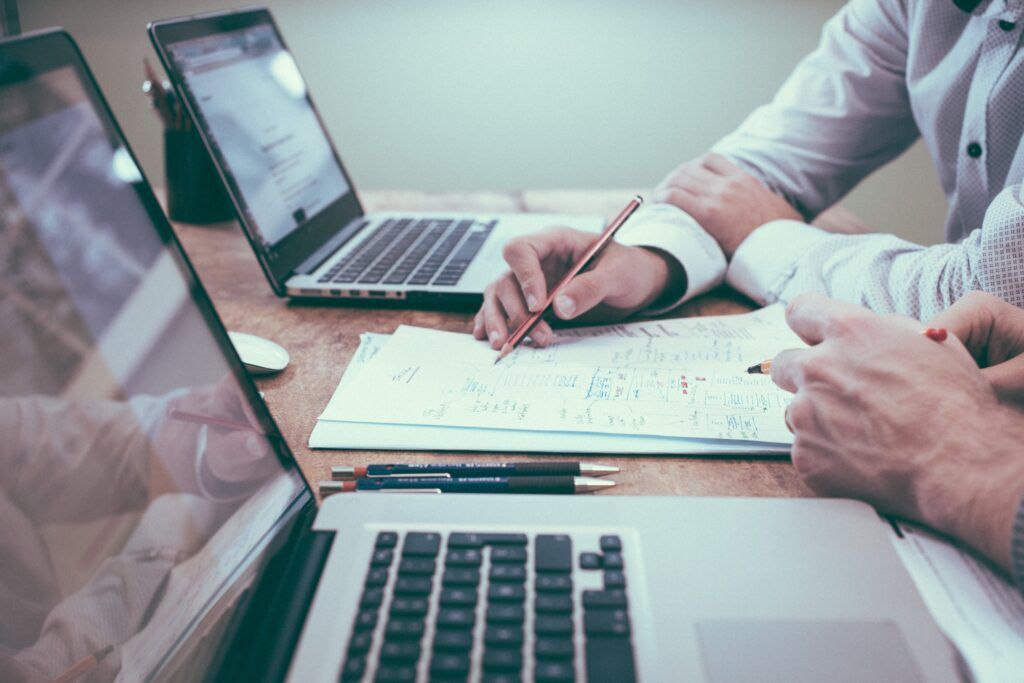 Confirm Your Contract Before Signing Anything with Your Real Estate Agent
All of the conditions to which you've previously agreed should be spelled out in your contract, including the real estate commission. Traditionally, the seller pays 6% of the home's sale price in real estate commissions, with half going to their own agent and the other half to the buyer's agent. However, the commission rate is flexible, with the typical commission being little under 6%.
Contract Duration
Another thing to consider is the contract's duration. Look for a contract that lasts no more than six months. According to the National Association of Realtors, selling a house in a competitive seller's market might take as little as 30 days. You want to be able to transfer agents if your contract is much longer than that and you still haven't sold your house in a fair amount of time. Similarly, if you haven't discovered the property you desire in a few months as a buyer, it's a good idea to keep your choices open.
Reaching Out to a Real Estate Agent: Final Thoughts
You might think that interviewing agents in person or over videoconference is a little too formal, but keep in mind that this is the partner you'll need to trust during a financially critical and stressful time in your life.
Before reaching out to a real estate agent, double-check that all of your questions have been addressed and prepare a pros-and-cons list to compare the finalists. The aim, as with most relationship-related decisions, is to feel at ease. You're probably on the correct route if you locate an agent you like who offers you real answers to your inquiries and whom you think you can trust.
Try FastExpert!
To make the process of finding that initial connection easier, a platform like FastExpert is very beneficial to use. It's also free for homebuyers and sellers to use to reach out to a real estate agent– so what do you have to lose?
Related Posts