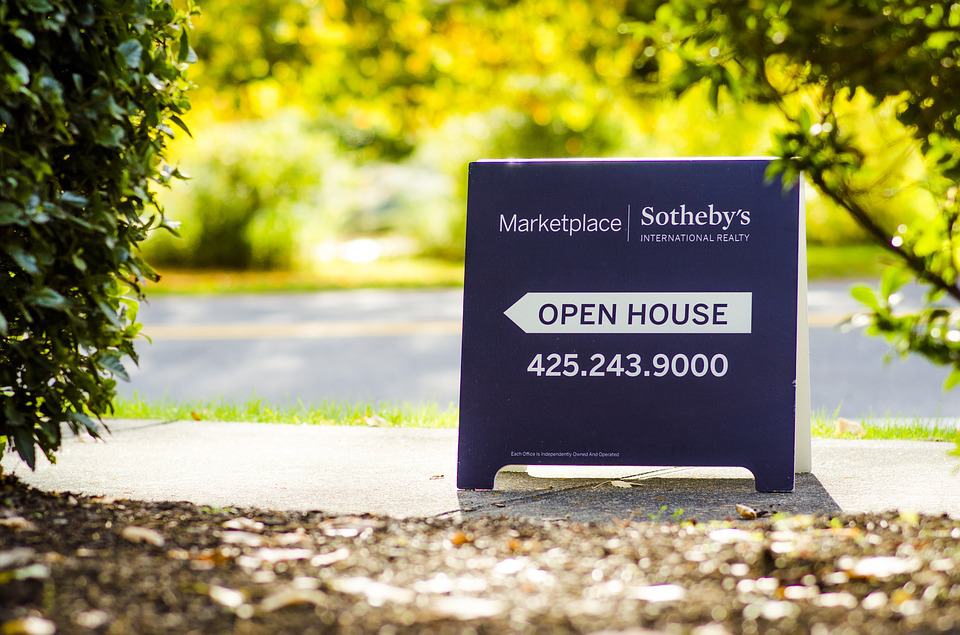 How to Negotiate with Real Estate Agents
As a home seller, you might have already thought about real estate negotiations when you get an offer or two on your home. But did you consider another type of negotiation — negotiating with real estate agents before you list your home for sale? Yes, it's possible to negotiate with the real estate agent to pay a lower fee. If you're searching for full-service results but expect a discounted commission, it's a good idea to try negotiating with a traditional full-service agent that doesn't advertise discounted fees.
Before you negotiate with your real estate agent, you need to know that any discount you receive would only apply to the listing agent's side of the commission. Here are some tips on how to negotiate with a real estate agent.
Buy and sell with the same agent
If you're buying and selling property around the same time, you can hire the same agent for both transactions: very likely, they will take a reduced commission.
Opt for a newer real estate agent
You'll be more likely to achieve desirable results in the real estate negotiation process if you hire a newer full-service agent. Being new to the real estate markets, they may be willing to take a lower rate to gain experience.
Leave home early
Another good tip on how to negotiate real estate agent discounts is to vacate your home early. It's easier for an agent to sell a property when nobody is living in it, so a lot of agents find this attractive and can offer you a discount on their commission in exchange for such convenience.
Give referrals
Have a friend who wants to sell or buy? Get them to sign with your agent, and they may give you a discount on their commission in exchange for your referral.
Take advantage of an off-peak season
Agents are more likely to accept a lower commission during an off-peak season, when they are not that busy but still need business.
Offer numerous listings
Finally, here's our last advice on how to negotiate with real estate agent. If you're a real estate investor and you intend to sell multiple properties in the near future, the agent can reduce their commission rate as they'll earn from multiple sales.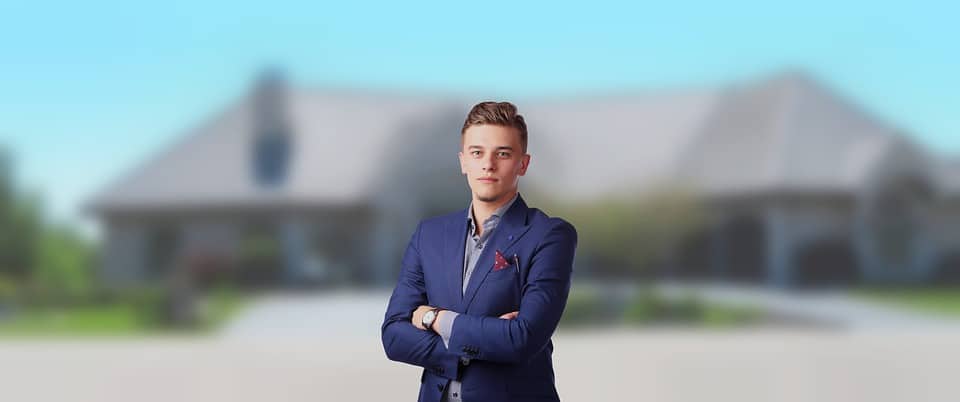 Rules of Real Estate Negotiation
Needless to say that negotiation is a sort of art, and it might take years of practice to master this skill. However, there are some fundamental rules of negotiation following which will help you negotiate your best deal. Let's get down to business.
Find a good real estate agent
A shark of an agent in your sleeve will definitely give you a significant advantage over the other party. It's the agent's job to get you the best possible deal. Agents are trained to negotiate well and have a lot of experience in this. They know what normally works and what does not.
Be ready to give reasons
If you intend to buy low or sell high, be prepared to justify your offer or selling price. Of course, you have every right to value a property at whatever value you consider to be fair. However, keep in mind that you are very likely to face objections from your opponent, and your task is to immediately debunk them.
Know your potential buyers and sellers' motivations
Knowing motivations for buying and selling is very valuable in the process of negotiating. For instance, a seller might need to sell a house ASAP because they have lost their job or need the funds to finalize buying another home. This actually gives you a chance to close fast and at an advantage as well. You can uncover such information by chatting up your opponent, or leave this to your agent.
Consider a variety of negotiation scenarios
It is crucial to enter into negotiation with a clear sense of the variety of ways it might play out. MMarket conditions, seller or buyer personalities, and other factors can dramatically change the negotiation strategy and affect the outcome.
Don't let emotions rule
Last but not least of the negotiation rules, here comes the golden rule of negotiation: there are people and emotions involved when negotiating real estate transactions. However, emotions need to be in check when you're negotiating, because the best decisions are made by rational heads.
What is not a smart way to negotiate?
On the flip side, you need to keep in mind a couple of don'ts in the process of real estate negotiations.
Don't reveal your walk-away price to the seller or the seller's agent.
Don't negotiate unless you've done research in the area.
Don't make a silly offer.
Now when you're familiar with the basic negotiating rules, it's time to take a closer look at negotiation strategies.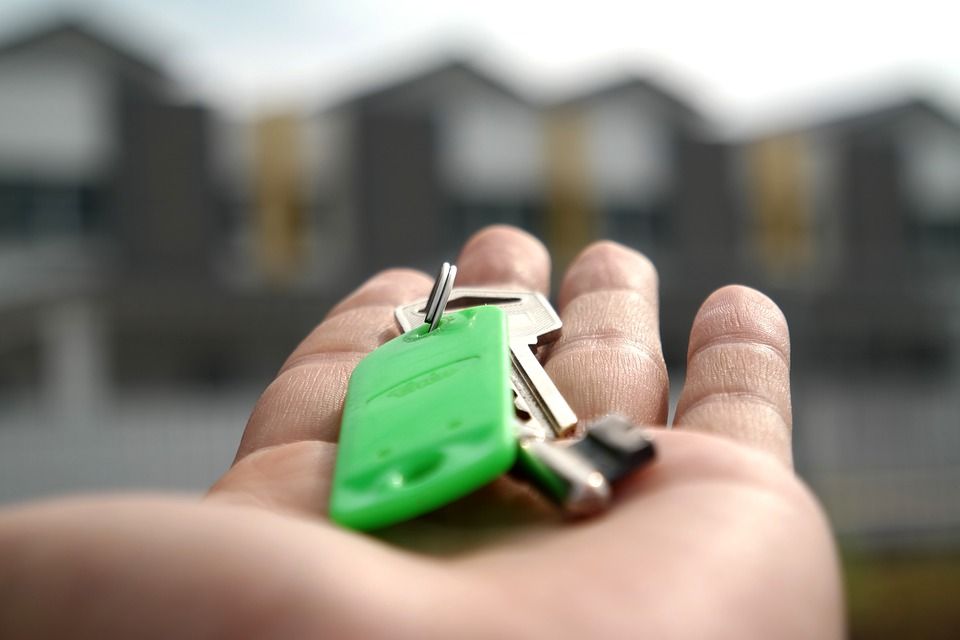 Real Estate Negotiation Strategies
Sales negotiation strategies
Needless to say that both sides involved in a property sale seek to get the best deal, the buyer wanting to get the property for the lowest price and the seller doing all their best to get the most amount of money possible. To get a win-win real estate contract for both parties, you might need to use pricing negotiation strategies.
Begin with a fair price or a fair offer because overpricing is very likely to drive interest away.
It's important to base asking and offering prices on recent sales prices of property alike in the local area.
Respect the priorities of the opposite party.
Be ready to compromise in order to reach a win-win situation.
Price negotiation strategy
Of course, it's impossible to buy a home of your dreams for a fabulously low price, however, a home price reduction strategy can help you buy the home you want for a more reasonable price than originally listed.
Consider property that has already been on a market for a while, and the seller wants to move out soon.
Don't express your joy. If the seller or their agent sees that you're very keen on buying the home, they might assume that you're ready to pay any price.
If there is an obvious but not critical drawback like an outdated bathroom, don't hesitate to politely point it out and give a hint that it can be reflected in your offer.
Keep an open mind if it is a wise decision to walk away. Negotiation strategy is all about healthy decisions, no matter the type of negotiations.
Finally, remember that getting the best mortgage rates is also part of negotiating the best price.
Real estate counter offer strategy for seller
Buyers generally submit an initial offer below the asking price. The seller then needs to carefully consider if the midpoint between the buyer's initial offer and their listing price is acceptable or not. If it is, the seller should proceed to make a counteroffer. One popular real estate counteroffer strategy suggests making a counteroffer that is marginally lower than the original listing price. As a result, the sides will eventually negotiate to a middle meeting ground.
Real estate counter offer strategy for buyer
In case of fierce competition, one of the best buyer counter-offer strategies is to accept the seller's offer and try to get the seller as invested in your offer as possible. Then, the buyer asks for a home inspection during the contract review process and uses this opportunity to spot issues that need fixing before the contract is signed. The seller will typically refuse to fix anything, and, as a result, the buyer can negotiate a credit against the purchase price for the items that need fixing. Keep in mind that this strategy is likely to fail if there are a lot of offers for the seller to select from. 
Other useful real estate negotiation strategies
As we have already mentioned, the art of negotiation can be tough to master. If you're not sure of your negotiation skills, you might be interested in these simple steps to successful negotiation. Let's jump right in.
Take a positive attitude. Make the other side feel welcome and appreciated.
Avoid concluding real estate deals online or by phone. Instead, negotiate in person.
Pay attention to your body language. Don't sit at the negotiation table with your arms and legs crossed. A better option is to have an open posture and a smile on your face.
Find common ground. For this, make up a list of items that both parties can agree on before the negotiation process starts. Next, focus on resolving the other issues that need to be settled. If the other side doesn't agree with the options you offer, provide them with alternative options strengthened with solid evidence.
Try not to get emotionally attached to the deal: engage with the facts of the real estate transactions as opposed to emotions.
End the negotiations on a good note, even in case of a bad deal. Shake hands and thank each side for their participation.
Which is not a useful negotiating strategy?
No one in the real estate market likes getting into negotiation stalemates, so it's important to keep in mind what kind of strategy you should definitely avoid. First off, don't share that your position is negotiable. Instead, try to make the conversation open-ended and free to negotiate back-and-forth. Next, don't respond immediately. Give a pause so they know that you are evaluating their offer and expect one in return.
Backup offer strategy
If you consider the idea of making a backup offer, here are a couple of things to remember:
Before submitting a backup offer, discuss this strategy with your real estate agent and turn to an attorney to protect yourself.
You might be unable to renegotiate the offer's terms, so include contingencies that keep your best interests in check.
Your backup offer won't be active until the primary offer from another prospective buyer falls through. Therefore, include a contingency that will enable you to walk away from the backup offer if you've found another property you're interested in.
Keep in mind that a backup offer demands an earnest money deposit.
Real estate negotiation tactics for sellers and buyers
As a buyer, a seller, or an agent, you need to make decisive financial decisions in the course of buying, selling, and the negotiation process. Here's a useful negotiation tactics list to strengthen your negotiating skills and help generate desirable results.
Real estate negotiation tactics
First off, let's start with some general real estate negotiation tactics seller and buyer both can use.
1. Show your cards second
Here are the number one home price negotiation tactics: when negotiating a deal, try to name your initial offer or price second. Those who make the offer first when negotiating a single-price deal are likely to feel more anxious about their decisions, and less satisfied with the outcomes.
2. Connect personally with the other side
Sometimes, it's worth being friendly with the opposing side: it can go a long way during negotiations.
3. Use affirming language
Affirming language is an important aspect of home negotiation tactics: it makes everyone feel heard and welcomed.
4. Control your facial expressions and body language
Although facial expressions and body language occur subconsciously and we typically don't pay attention to them, they always evoke a response in someone else's mind. For instance, crossed arms stand for a defensive position, while shaking one's head from side to side is a sign of disagreement or irritation.
Realtor tactics
1. Start close to the market value
This is one of the realtors' favorite price negotiation tactics. Making your first offer on behalf of a client, avoid throwing out a lowball offer, while for your purchasing client, your first offer should be a bit above the market value, but below the asking price. As a result, you'll have more room to negotiate and more chances to stay below your client's asking price.
2. Have a plan B
One of the best negotiation tactics is having a backup plan, as there are always chances that you won't get the exact deal you or your client want unless the market is in your favor. Developing your plan B, know what your client is and is not ready to compromise on. Plus, try to understand what the other side values most. Having this information as early as possible will accelerate the buying process by means of decreasing the amount of the back-and-forth.
3. Know when to say "No"
One of the toughest negotiation tactics is to know when to say no and walk away. Get this: saying no doesn't always mean that you're walking away. You can proceed with the negotiation process by putting in a fair counter offer. However, remember that saying no can make the opposing sidewalk away.
Which tactic would most likely be used by buyers trained in price negotiation?
One of the most popular real estate negotiation tactics buyers who have been trained in negotiation will typically use is called the"budget limitation tactic". The best-negotiating tactic to handle such a real estate strategy is to find out about their budget earlier in the sales process. If the money wasn't in the budget, why have they spent the time and energy talking to you?
Buyer negotiation tactics
Be you a seller or a buyer, you might be interested in common price negotiation techniques buyers use to gain a positional advantage.
Sharing a target price, such as a budget cap, to establish the bargaining range.
Claiming that the price is too high, no matter how low it is.
Being "shocked" by any price offered.
Requiring sellers to negotiate in very tight timeframes.
Manipulating: "A competitor will accept this if you don't."
Wearing sellers down with requests and delays.
Negotiating a Real Estate Commission
In this section, we're explaining what is the commission for real estate agents, how much is the commission of a real estate agent, and how to negotiate with a realtor commission.
What is a realtors commission?
So what is real estate agent commission? It is a fee paid to a realtor for the services provided to home buyers and sellers. It is typically paid to the real estate brokerage firm and then split with the realtor.
What is typical realtor commission?
How much real estate commission should I pay? While there's no set real estate commission rates that all real estate agents charge, the typical commission for real estate agents paid by sellers amounts from 2.5 to 3 percent, and another 2.5 to 3 percent real estate agents commission paid to the buyer's agent, for a total of up to 6 percent in real estate agent commissions. For instance, on a $500,000 home, that will typically make up around $30,000 normal commission for a real estate agent. And remember that it can be different across different places, so it's a reasonable idea to find out first what is the commission rate for real estate agents in your area.
Clearly, that's typically a lot of money. Fair enough that sellers and buyers might have a question if it's possible to negotiate real estate agent commission. Actually, it is. You can try out some techniques to pay less real estate agents commission rates as either a buyer or a seller.
Are real estate commissions negotiable?
Can real estate agents take less commission? Can you negotiate real estate agent fees? Yes, real estate agent commission percentage is technically always negotiable, no matter what an agent or broker might tell you. But your ability to discount real estate commission may depend on a range of factors such as your property, demand in your area, and the real estate agent's relationship with their brokerage. Keep in mind that negotiating real estate commissions can be really tough, and even if you manage to discount realtor commission, it might not be the big price reduction you were expecting.
How to negotiate a lower real estate agent commission fee
Finally, we're taking a closer look at how to negotiate commission with a real estate agent. Basically, negotiating a real estate commission takes several steps. 
Before asking realtor to reduce commission, identify how much negotiating leverage you have. To effectively negotiate realtor commission, be sure to know the current demand there is for homes like yours in your area, do research on what homes like yours have been lately sold for, and finally, how much your agent is going to earn based on your target rate and price.
Find out what is the going commission rate for real estate in your area. Knowing standard real estate commissions in your area will give you a reasonable ground when you negotiate real estate commissions.
While preparing to negotiate real estate commission, remember that there is a plethora of real estate agents to choose from, and each of them is different: some are quite inflexible on price, while others are creative about tailoring fees to address your specific requirements. Therefore, interview at least three options to find out what is the commission for a real estate agent that can best meet your needs and expectations.
To lower agent commission for selling a house, offer to invest in things that can make your house easier to sell, such as repainting, landscaping, or cleaning the carpets. It can really help in negotiating commission with realtor: you put up some cash to make their job easier, and they reduce their rate in return.
Another good way to negotiate commission with realtor is to figure out how you can create value for them. The agent is willing to sell your property fast and for the best price, so think of the ways that you can help reduce upfront costs, like helping with producing 3D tours or a professional photographer's service.
Get this: realtor commission percentage can be lower if you work with a newer agent. Although newer agents can't boast local market expertise and a robust professional network, they can be quite flexible when it comes to negotiating realtor commission.
Here's another popular way of how to negotiate real estate agent fees. To be more likely to succeed in negotiating real estate agent fees, offer to sell and buy with the same realtor. In such a case, an agent gets more money without having to invest extra resources into picking up the second transaction, so they might be willing to cut down their rate.
Likewise, you can let your agent represent you and the other side, which will actually benefit all parties. However, it also presents some risks, and therefore, is illegal in eight U.S. states.
Real Estate Negotiation Tips for Sellers and Buyers
Negotiating for the property is serious business, however, you are likely to have high chances of getting the best possible deal when you arm yourself with sound knowledge. In this section, we'll walk you through a couple of helpful real estate negotiation tips.
6 Things to negotiate when buying a house
Before we go on to educate you on how to negotiate when selling a house and share some home-buying negotiation tips, let's take a closer look at what to negotiate when buying a house.
Repairs
Time to close
Closing costs
Home cleaning
Home warranty
Your own fees and expenses
With the above-mentioned items to negotiate when buying a house in mind, let's move on with negotiating tips for home sellers and buyers.
Real estate negotiation tips for buyers
Buying a property is one of the biggest real estate transactions one could ever undertake, so it's important to approach it wisely. Here are some tips to negotiate your best deal when you're buying a house.
Do research. This is the first and the most important negotiating tip for home buyers. While many home buyers put complete faith in the seller and skip this step, considering multiple options and picking the one that suits you best would be the best solution.
Next, to be a confident negotiator, you need to have all your finances in order. Be clear about how much you can afford before entering the negotiation.
Understand your competition. Check out the competition to help you decide what kind of offer to make.
Identify the seller's motivation. First, find out if the property is a real estate investment or a home. Investors are business-minded, while owner-occupiers are typically more emotionally attached to their homes. Next, you need to find out how long the property has been on sale. If the property has been on the market for a long time, the seller is probably desperate to sell it and will be more likely to reduce the price.
The last one of our tips for negotiations says to be honest with your seller. If you notice that the property you are looking at has a defect or some of them, just let the seller know.
Real estate negotiation tips for sellers
For sellers, the goal of real estate negotiation is to sell a property at a good price. As a seller, you need to be well equipped with some useful tips for negotiation. Let's dive in.
Get your property inspected in order to understand exactly what you're selling. Pay special attention to the state of your home's structure, electrical and heating systems as well as any safety hazards that your buyers can encounter during the negotiation phase.
One of the best sales negotiation tips is to turn to a real estate agent who has remarkable negotiation skills and allow them to take care of the process. Good realtors can emotionally detach themselves from your property in the course of negotiations and concentrate on getting an outcome.
Among helpful tips on negotiation, here's one concerning your property price: price ahead of the market. For this, liaise with your realtor to familiarize yourself with local market trends, and what your property will be worth in the weeks to come. If you are aware of what market you're currently negotiating in, you'll have a better idea of how much negotiating power you have against your buyer.
Set a timeline and stick to it. To sell your home quickly, you can put a short expiration time on your counteroffer. This way, your buyer will be compelled to make a decision quicker.
Finally, here comes the last one of our useful tips for negotiating a house purchase: open your house for potential buyers. A home can only be sold if someone gets to see it, so let them.
How To Negotiate House Price with Agent
Negotiating a house offer can be really nerve-wracking. Is it appropriate to negotiate house prices? How should you go about negotiating a home purchase? Get this: negotiating home prices is normal. The reality of property buying and selling involves a lot of negotiation, and many properties are sold for below the asking price. Although it's impossible to negotiate a house price unrealistically low, with a bit of know-how you may get the home you want at a better price than the one originally listed. Go on reading to find out how to negotiate a better price.
How to negotiate house price when buying
House negotiation means finding a meeting point between what the sellers want for their property and what you want to spend as the buyer. So how to get the best price on a house?
Negotiating house offer: do house price research
If you intend to negotiate house price, the first thing to do is to conduct some research in the area you're considering, paying particular attention to properties sold most lately and that are similar to the one you want.
How to get the best deal on a house: make sure the realtor is on your side
Remember that if the agent is working on behalf of the seller, not you, the buyer, don't confide in them about the upper limits of your budget. Still, keep in mind that it is in the realtor's interest to finalize the deal reasonably quickly and go on. So if you let the agent know that you are ready to purchase the property, they can suggest you as a decent option to the seller, even if your offer isn't as high as they expect.
How to negotiate house offer: be chain-free
If you sell your home before you buy, get ready to buy quickly by doing all your research beforehand and having your mortgage pre-approved. Although it might sound risky, selling before you buy gives you a big benefit – it makes you 'chain-free', which sellers will prefer to waiting for you to sell your property for the deal to be completed.
How to negotiate a real estate offer: know when to negotiate hard
Negotiating real estate offer, take into account the type of property you intend to purchase. If you negotiate price of a loved family home, approach the negotiation process especially carefully. Expect to negotiate home price down around 10 percent of the asking price. Also, it's not a good idea to point out the flaws in their home as the reason why they should give you a discount. On the flipside, if you consider purchasing a new build, you can be more aggressive while negotiating house prices.
How to negotiate a home purchase: compare mortgages
Remember that getting the best mortgage rate on the new home is part of negotiating real estate offers. Getting a mortgage agreed with your lender in principle will also give you more independence when you negociate price with a seller.
How to negotiate a new home: making an offer 
The best way to make an offer on a house is in writing, with as much detail as possible. Sellers and their agents appreciate offers in writing, especially if the letter is strengthened by proof of your mortgage offer.
How to negotiate a house price down: a quick guide
Here are some top tips on how to negotiate a house price when buying property.
Research the property thoroughly, skipping no details.
Know the prices of similar properties in the area.
Do everything to appear an attractive buyer (cash only, chain free etc.).
Be honest with the seller.
Imply interest in other properties.
Start low and make a second bid specific.
Use an agent.
Know your limits.
How to negotiate for a house: know factors that impact a property's value
Negotiating buying a house, you need to keep in mind the key aspects which typically affect the value of a property:
the size, condition, and age of the house
the size of the garden
the house's position: orientation, outlook, noise, neighborhood (the availability of schools, shops, hospitals etc.)