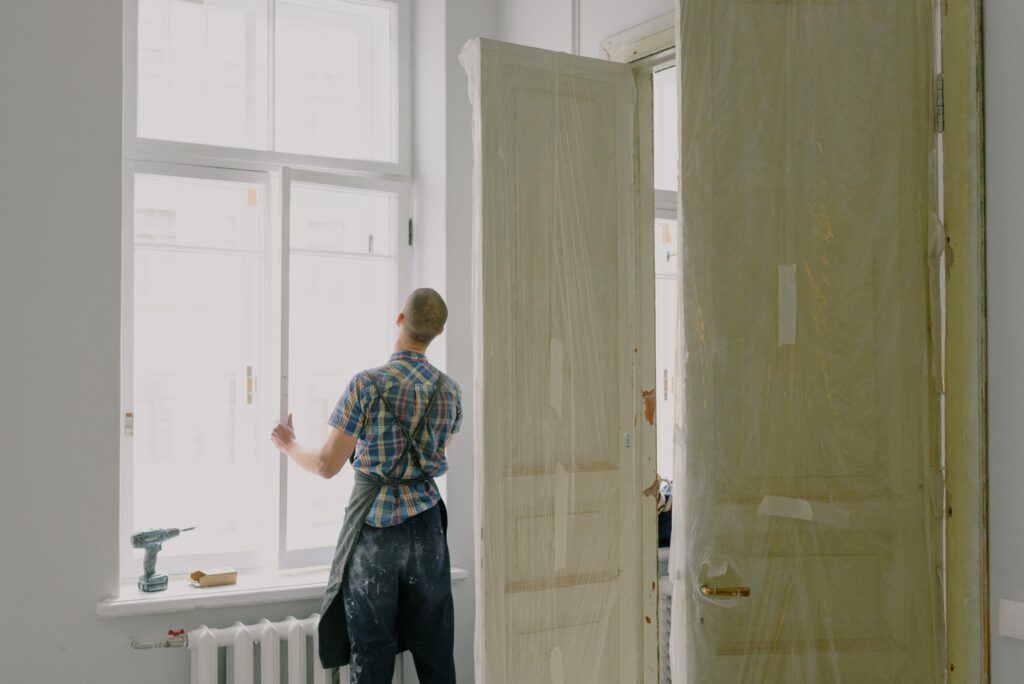 As the market for flipping homes grows, so does the competition to get in on the action. Even a few years ago, it was much easier to buy a fixer-upper, renovate it quickly and sell it at a profit. But as more and more investors jump into the market, the margins are getting thinner and thinner.
The market for flipping homes is somewhat outside the typical bubbles of residential real estate. In the current national real estate market, we are seeing a sharp decrease in buying interest, and many areas are transforming into a buyer's market.
But in the house flipping market, there are more investors looking for homes to buy and fix up than there are homes available. That's why prices for fixer-uppers have been going up, even as the prices of finished homes have been flat or even falling in some parts of the country.
What does that mean for investors? Well, it's looking like a natural correction, and not necessarily something to panic about. Investors just need to be smarter and more strategic than ever before.
To get a grasp on what is going on with the current Chicago house flipping market, FastExpert reached out to Tomas Satas, Founder, and CEO at Windy City HomeBuyer.
"With two years of people relocating, and huge market growth, rising interest rates, and inflation, a real estate market correction is coming. We are seeing the very beginning of it now, but we won't really feel it until this winter. The market will contract and prices will fall, but it is a normal correction. Not a repeat of 2008," he said.
Keep an Eye on These Areas of the Chicago Real Estate Market
To be successful in the Chicago house flipping market, you need to stay ahead of the trends. Here are 6 trends to watch in the third quarter of 2022:
1. More Properties Will Be Listed As-Is
As the market gets more competitive, sellers are going to be less willing to do any repairs or renovations before putting their homes on the market. This means that more properties will be listed as-is, which presents a challenge for flippers who rely on finding properties that need work.
2. More All-Cash Offers
With more investors competing for a limited number of properties, all-cash offers are becoming more and more common. If you don't have the cash on hand to make an all-cash offer, you may have to get creative with your financing options.
3. More Auction Properties
Another trend we're seeing is more properties being sold at auction. This is another sign that the market is getting more competitive and that sellers are less willing to negotiate on price. If you want to buy a property at auction, you need to be prepared to pay full market value or more.
4. Higher Prices
As the house-flipping market gets more competitive, prices are going to continue to rise. But, when it's time to sell, you may find that your profits are slim to none. If you're flipping homes, you need to make sure your projects are priced accordingly. So, while it's important to stay ahead of the trends, you also need to be aware of the risks.
5. More Flippers Will Use Hard Money Loans
As the market gets more competitive and prices continue to rise, more flippers will be turning to hard money loans to finance their projects. Hard money loans are high-interest loans that are typically used for short-term financing.
6. The Fourth Quarter of 2022
If you're thinking of selling your flips, the fourth quarter of 2022 will be the best time to do it. Inventory is expected to peak in the fourth quarter, so if you want to maximize your profits, that's when you should sell.
As Tomas warns, "I plan to flip everything I intend to flip by November and wait until I feel that the correction has really hit before purchasing any new investment properties. For anyone else looking to invest, right now is still a great time. Just be sure to finish your remodeling in time to sell before Winter comes."
The Bottom Line
The culmination of these trends will result in the market resetting and taking a breather in late 2022 & early 2023. So, if you're thinking about flipping homes in Chicago, you need to be prepared for a more competitive market.
Current market conditions in Chicago present both opportunities and challenges for house flippers. But, if you're willing to adapt and be flexible, there's still money to be made in the Chicago flipping market. Just be sure to stay ahead of the trends.
FastExpert wants to help you gain valuable insights into the Chicago flipping market. Browse our listings of experienced and knowledgeable agents who can provide you with the guidance and support you need to succeed.