Sell My House Fast Raleigh (6 Easy Ways)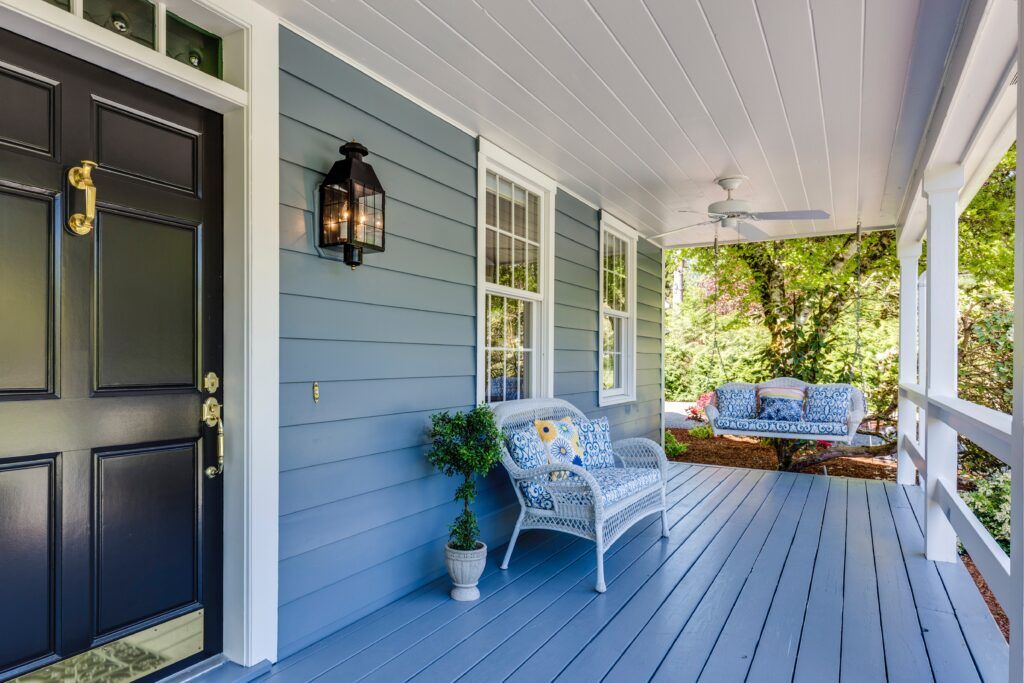 If your main concern is selling ASAP, the obvious answer is to lower your selling price. However, your answer may be as simple as changing one thing about your listing. If you need to sell your house fast and you live in Raleigh, NC, you've come to the right place. Today, I'll be covering the top 6 ways to get your house in Raleigh to sell fast.
You're a Raleigh, NC resident looking to sell your house fast, but you're not sure where to start. Considering how competitive the market is for buyers, it seems like selling would be easier.
The average home value in Raleigh, North Carolina stands at $249,119. Which is about average with most US cities. Your listing will need to stand out when getting your home sold in Raleigh. You will just need to strategize the best way to get the asking price you desire (but more on that later).
What if I told you that you might be standing in your own way of selling your house?
There's a lot of "sell my house fast" schemes out there, but I'm going to give you the real answers to selling your house fast in Raleigh.
How to Sell My House Fast Raleigh
Your listing photos are the first thing buyers will see, and potentially the last. These need to be attractive, accurate, and very telling of what living there will be like.
If your home has visible imperfections, faulty wiring, poor plumbing, or overall just looks old and decrepit, this is going to hold you back. Even small, cosmetic changes can be the difference between a sold home and an aging listing.
Let's talk about how you can sell your house fast as a Raleigh, NC resident!
#1 Hiring the Best Real Estate Agents in Raleigh
When researching "sell my house fast Raleigh" you'll get a lot of hacks and tricks that claim to be the best way. By far, the best option to sell your Raleigh house fast is by hiring a real estate agent in your area. A quality real estate agent keeps everything organized, answers any questions you may have, assists in properly marketing your house, handles negotiations and legal documents.
Without a reliable real estate agent on your side, you'll end up dedicating all your time to the sale and may end up overpaying and underselling.
FastExpert compiles lists of the best quality real estate agents for you to peruse. These agents have been chosen because of their overwhelmingly positive reviews, years as an active realtor, and their number of homes sold. I highly recommend you check out this list when you're deciding on an agent to help you sell your Raleigh home.
Sell Your Home Fast
#2 Reducing Asking Price
A great strategy to sell your home fast is to reduce your asking price. While this may not be the number you were looking at making in your final sale, this is actually a great selling tactic. The reason for this is that low asking prices attract buyers. With all the homes out there for sale at expensive rates, a listing with a reasonable asking price will bring on the buyers!
You might be thinking, that's great, but I want to sell my home fast and for what it's worth! The low asking price will attract buyers, and in turn, create competition! With a low asking price, you'll start to get plenty of offers and if there are enough interested parties, this will result in a bidding war.
Now the offers are rolling in and skyrocketing! With some luck, you'll reach your goal of selling your home for what it's worth, or at least quite close to it! Potentially, even more.
Obviously, there is some risk involved, such as the current market and the competition for houses for sale in the area. You could end up selling for less than you anticipated, in which case you'll have to decide if the speed at which you sell is more important than the return.
How to Reduce Your Listing Price
Before making changes to your listing, talk to your real estate agent. They can help you decide which price point you should list at. Be sure to list the house at a price point that will most likely show up in someone's search results. MLS sites like Zillow or Redfin have filters buyers can add to reduce the number of search results. Therefore, you should set your listing right underneath its rounded number, and not over. For example:
Example Asking Price: $415,000. Lower it to $399,999 (or less).
This way if someone is looking for homes for $400,000 or less, your home will still appear in their search results. If you kept it at $415,000 you might miss out on buyers looking for lower prices.
Average Listing Price Raleigh, North Carolina
The most recent data from the US Census Bureau shows there are about 28,995,881 people living in the state of North Carolina. Raleigh currently has a count of 474,069 according to the U.S. Census Bureau. This number is relatively average compared to other U.S. cities. You may have some competition, but if you're wise, you'll know that the best home sellers set their asking price lower than the competition surrounding them.
The median home listing price in North Carolina is about $353,244. So you can expect to sell for about that much or more depending on the value of your home, the market, and your buyer competition.
The number of active listings ranges from about 427 at its lowest in May, and 600 at its highest in January.
April is actually the time of year when homes sell the fastest with an average of 20 days on the market. January is the longest with an average of 57 days. If you want to sell your house fast in Raleigh, NC, you might want to try selling during April, but the competition will be fierce. Just something to consider when you're deciding when to post your listing.
#3 Quick and Easy Repairs
As previously mentioned, obvious damage and fixer-upper homes can keep your Raleigh, NC house from selling fast. If the house you're selling is in dire need of repairs, this may turn away prospective buyers. No one wants to invest in a money pit.
A fresh coat of paint can do wonders for your home's exterior or interior look. Try to stick with neutral colors that your buyers are less likely to paint over. If your carpet is worn down, stained, or otherwise damaged looking, get an upgrade!
If your fixtures and cabinets look like something out of the 80s or older, modernize their appearance! Seeing "retro" looking fixtures and wallpaper might be fun for some, but some buyers may see it as a sign that the home hasn't had an inspection in a while.
Prioritize Repairs
While cosmetic upgrades can make your home look far more attractive to the eye, they shouldn't be used as a cover for more pressing issues.
The biggest deal-breaker is leaving your buyer with a long list of repairs for things like air conditioning, plumbing, lighting, heating, and architectural damage. You wouldn't want to move into a house where the toilets work only half the time, so you can't expect your buyer to want to either.
#4 Clean and Reduce Clutter
Your photos and house tour videos (should you have any) should be a preview of what it would be like to live in this home. Too many personal effects, clutter, and the general mess will not attract buyers. You must stage your house in a way that's attractive, yet neutral to any interested buyer (but more on staging later).
Whether you're getting pro shots taken of the home for a listing, or showcasing it via an open house, there are steps to be taken to ensure your home is perfectly cleaned and uncluttered. Here's what you need to do:
Reduce Personal Decor
First, reduce as many personal effects as you can such as family photos, posters, religious paraphernalia, children's toys, collections or displays you may have, etc. Pack these away in storage bins or boxes and take them to a storage unit. If you have already moved into your new home and just need to sell your old one, you can simply take everything out.
Pro Tip: If you are still living in the house, do not fill your closets with boxes. You want to show off the closet space your buyers can expect.
The idea is to show off the home's best features while still being able to live in it if you have not yet moved. Your buyers should be able to picture themselves living there and not be distracted by mess and personal items.
Deep Clean the Home
Second, you'll need to do a deep clean of the home. Not just a spot clean, a really thorough cleaning. You might be able to get away with some surface cleaning in your listing photos, but when buyers come to see the house that's a different story. They will look through every nook and cranny trying to find something wrong with the house. So remember, if you sweep it under the rug, they will find it. Deep clean these areas to ensure you have a home that's ready to be showcased:
Clean your baseboards
Wipe down inside and outside of your kitchen cabinets
Mop your kitchen and bathroom tile
If possible, organize your fridge and clean it out to prevent smells
Give your showers, tubs, and toilets a good scrubbing
Thoroughly vacuum your carpets and remove any stains
Pro Tip: If you're strapped for time, call on some friends or hire some professionals to get the job done faster.
#5 Staging Your Home
Now let's talk about staging your home to help sell your house fast in Raleigh. This process goes hand in hand with cleaning and decluttering the space. If you've already moved into your new home, all your personal belongings will be out of the way and it will be easier to clean.
Furniture
You can decide to leave the home empty, and leave the possibilities open to the imagination of your buyers. Or, you can leave some furniture (or buy) and gently stage the home.
Again, keep it simple. You don't need to go for a theme or go all out (but if you do, I won't stop you). The staging furniture should be simple and keep things neutral. The point is to give your buyers an idea of what life could be like there.
Furniture is not required, but it does make a house more inviting to be sure. Consider this when staging your home to help sell your house fast in Raleigh.
Wall Decor and Paint
As previously mentioned, when staging your house, you want to keep things neutral. Buyers are turned off by bright, loud, wallpaper patterns and paint colors.
White, off-white, and beige are always safe bets when it comes to wall paint. If you do have some color, make sure it's subtle. For instance, a very soft blue bathroom may create a more calm feeling. Soft and subtle grey paint is also acceptable. You want to stick with soft colors that won't distract your buyers from the quality of the home.
#6 Improving Curb Appeal
While you're focused on cleaning the inside of your home and staging it, don't forget about the exterior! The outside of your house is more than likely the first thing buyers will see on your listing. This can make or break a sale. If your house looks unattractive from the beginning, you're going to have a hard time selling your house fast.
Power washing can make a huge difference in your home's appeal. If you've got a stained driveway, artillery fungus on your home's siding, or sun damage, chipping paint, a good power wash can make your home look sparkling new! You can buy power washing tools and clean yourself, or you can hire a professional. Lack of curb appeal can definitely be a deal-breaker, so take pride in the look of your home!
The Bottom Line
If you're looking for answers to "how to sell my house fast in Raleigh," there are ways to get your home sold faster by far.
The median household income of Raleigh, North Carolina residents is about $67,266. This can give you insight into what kind of offers you may receive.
Making easy improvements to your house will make it more attractive and less of a fixer-upper. This will draw attention to your listing. No one wants to invest in a house that will end up draining their bank account with repairs.
They're already spending a fair amount of cash plus additional fees that come with purchasing a home. Your buyers don't want to fund a remodel as well.
Ask yourself, what can I change about my home selling strategy to improve it quickly?
The best way to get your house in Raleigh, NC to sell fast by far is by hiring an experienced Raleigh real estate agent. Despite what you might think, a quality agent will hear you out and work overtime to get your house sold in your desired window.
Secondly, reduce your asking price in your listing. You might think this will attract lowballers, when in fact this will actually create competition. A great home at a low asking price is a gold mine, this will attract buyers and the offers will climb. You may end up selling for more than you expected.
Get started on selling your home fast with FastExpert!