Home maintenance is an important part of being a homeowner. It may be a unique experience for new home buyers, but learning to maintain a home is easy.
There are many small maintenance things a person can learn to do to prevent them from becoming serious financial drains later on. We encourage homeowners, especially new home buyers, to create a home maintenance checklist.
This checklist will help them learn and perform the most important maintenance tasks that come with owning and keeping a house.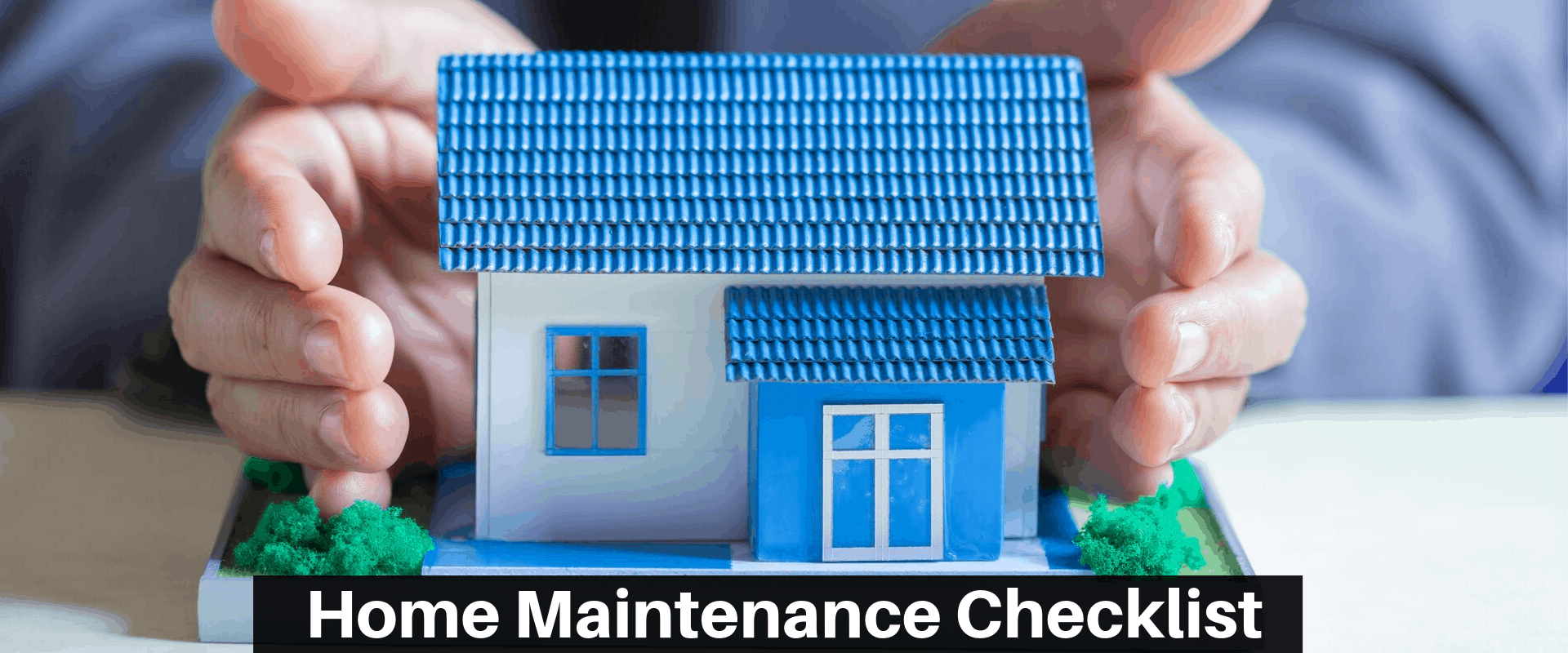 Home Maintenance Checklist-
Home maintenance involves routine tasks and chores that keep it running smoothly. A few problems are unforeseen and appear out of nowhere, and need to be dealt with accordingly. But most problems steadily build up and can be prevented by taking timely measures.
Two major variables in home maintenance are "What to do" and "When to do". Some people might struggle with "How to do" as well, but mostly, home maintenance tasks are easy to learn and perform. The right time to perform a maintenance task can either be seasonal or according to a routine (Like monthly or quarterly).
Some items on a home maintenance checklist should be taken care of immediately after moving in. We have divided them into three categories: safety, cost-prevention and general maintenance.
Safety-
Some safety measures should be taken immediately after moving in and then according to a routine.
    1. Change Locks
The first thing to do when moving into a new home is to change the locks. Keep the keys with you and provide spares to family members and relevant people like housekeepers and babysitters. Once changed, the locks will only need replacing when they are faulty.
    2. Security alarms and Smoke Detectors
Make sure the security alarms are functional. Check each and every smoke detector using its test feature to see if it's working. A safer approach would be to change all the batteries once you move in. Then once every six months afterward.
     3. Electrical Safety
Check and see if there are any electrical issues like faulty grounding or fluctuation. If you have kids, make sure all the electrical outlets are childproof. Your AFCI and GFCI (Special circuit breakers for safety measures) should be functional and need to be checked at least once a month.
Cost-Prevention-
Some maintenance tasks can help you save a lot of money in the long run.
    1. HVAC Filters Inspection and Replacement
Check the HVAC filters right when you move in. Replace them if they are damaged or too worn, otherwise, simply clean them. Monthly inspection is recommended. Removing and inspecting an HVAC filter unit is quite easy.
It's more efficient to buy cheap filters and frequently replace them, rather than buying costly ones and changing them after a long time.
   2. Service the Central Heating System
Check your heating system when you move in. Depending upon its type (like furnace, boiler or electrical heating), inspect it and service if needed. Re-caulk your windows and generally air-seal your house. This will reduce the load on your heating system and save you a lot of money.
A programmable thermostat is also a good option.
    3. Energy Efficient Devices
If you need to replace an existing appliance, or purchase new ones, make sure to choose energy-efficient appliances. They might be costly, but investing more at the time of purchase will be very cost-effective in the long run.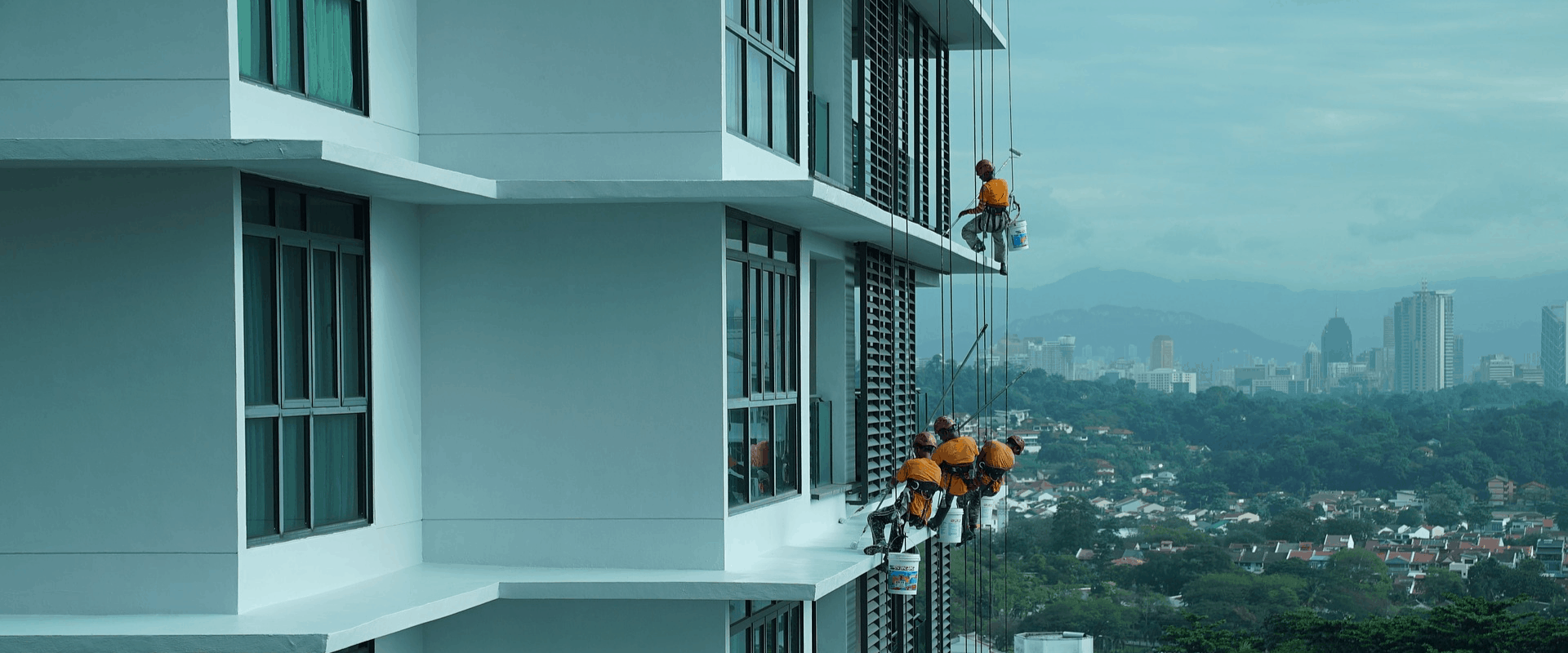 General Maintenance-
Some general maintenance tasks are:
   1. Kitchen Cleaning
Two important items to clean every month are the kitchen sink disposal and hood filters. Sink disposals can be easily cleaned using vinegar ice cubes. Hood filters can be placed into degreasers and then scrubbed.
    2. Wooden Decks
Wooden decks must be checked and resealed if needed, annually. Otherwise, they will absorb the water, become bloated and rot over time.
     3. Deep Cleaning the House
Properly cleaning the house twice a year is highly recommended. It helps in cleaning areas of the house that usually get neglected. Grime and buildup can be removed to prevent eventual damage.
     4. Bathroom Re-caulking and Plumbing
Bathtubs and toilet seats occasionally develop small leaks that are not even apparent and mostly drain away. They can be the cause of mold and early draining of your water reservoir. Once every six months, properly check and fix these small plumbing issues.
Seasonal Home Maintenance-
Apart from the routine maintenance, every season brings its own maintenance requirements.
    1. Spring and Summer
After winter's chill come spring and eventual summer. A home needs to be prepared for this seasonal change.  Find below some seasonal home maintenance checklist.
Clean the gutters. They might have accumulated grime and leaves. A clogged gutter can damage your roof and eventually, start dripping water inside the house. Clean up the clogs and fix any damaged areas in the gutters.
Windows and doors should be checked for damage and air proofing issues.
Paint the outside of the house if needed. If you have plants and trees, it's time to properly inspect them and prepare for new growth.
Summer comes with insects. Make sure your home has relevant countermeasures against them.
Summer is the time to get your HVAC unit serviced to ensure proper cooling of the house in the hot weather.
      2. Fall and Winter
The weather starts turning cold and damp. Prepare your home for that.
Revamp your central heating system. See if it needs any service or improvement.
Clean the dryer vent properly. They cause a lot of accidents.
Keep your gutters clean off the falling leaves.
Seal the house as much as you can to prevent the chilly winds of winter coming in.
Check all the windows and doors. They should be closing all the way. Tighten all the loose screws.
Check and re-insulate the water pipes wherever needed.
Check for ice dams constantly during winter. Buy a roof rake, just to be safe.

Conclusion
If you place all these tasks in one long list, they may make home maintenance feel like a real pain. But planned and scheduled over the year, according to your convenience and routine, they can be easily accomplished.
For a few maintenance tasks, you might need professional help or a handyman. But most of these, you can perform yourself. Learning to perform and organize these home maintenance tasks is necessary for all first time home buyers.