Supercharge Your Selling Journey: Why You Need a Realtor – 7 Benefits for Sellers
Click here to browse our Real Estate Agent Directory and contact top-rated agents in your area!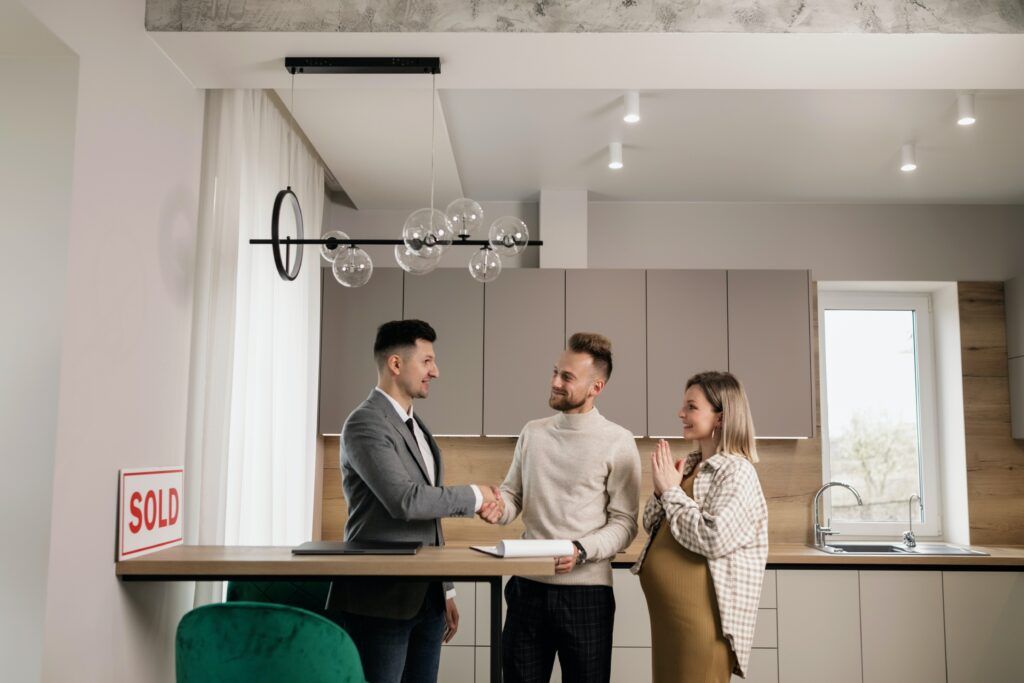 If you've ever considered selling a home, you've probably asked yourself, "Do I need a Realtor?" Short answer: No, anyone has access to the necessary documents for each state. However, real estate transactions have gotten increasingly complicated, and improper documentation could have serious consequences. The benefits of an agent go beyond documentation, though.
Real estate agents help to showcase your home and offer various services that make buying and selling property as stress-free as possible. Read on to discover 7 benefits of an agent when selling a home.
1. Agents keep you safe
When you sell your home, you want as much exposure as possible, which entails putting the property online on sites like Zillow, Realtor.com, and Trulia.
If you're selling your property For Sale By Owner (FSBO), everyone will have your address and phone number. They could come knocking anytime to view the property. Even if you have a pre-established appointment time, letting a stranger into your home comes with a certain amount of risk.
While real estate agents cannot vouch for the character of every client they represent, they spend a reasonable amount of time getting to know them throughout the buying process. Real estate agents are held to a high standard of ethics, and they constantly ensure they work for the good of their client's well-being. 
7 Ways your agent keeps you safe:
They only give lockbox codes out to other licensed agents.
Ensure every buyer who enters your home has a licensed agent to guide and assist them.
They will heed the instructions and showing times agreed upon before the listing goes active.
They will ensure only qualified buyers are getting through the door to view your home.
They will always work to serve your interests and needs before their own.
Remind you to lock up prescriptions, jewelry, and other valuable items before showings.
If agreed upon, the listing agent can be present at all showings of the property.
2. Agents put more money in your pockets
It might be challenging to believe, but working with a real estate agent earns sellers more money! According to the National Association of REALTORS®, For Sale By Owner properties sell for less than those listed by an agent.
Agents have a network of buyers and alert all active agents within the Multiple Listing Service to let them know your property is up for sale. Your listing agent will also handle marketing the home on multiple platforms, getting your property the most exposure to ready and able buyers. You need a Realtor who also specializes in negotiation and can give you objective opinions on situations that might arise during a transaction.
3. Agents have their fingers on the market's pulse
Before you stick the For Sale By Owner sign in your yard, are you researching your direct competition? Do you have the latest data and housing trend reports to see if you're overpriced? It is an agent's job to stay on top of what the housing market is doing in your city, and they can provide you with the most up-to-date information so your home can sell quickly and for the most profit.
Oftentimes a seller's personal ties to the home cloud their judgment. They may see the home as more valuable because of their memories or the personal effort they put into a home project. While these have personal value to the current homeowner, they likely don't reflect the value in the housing market.
Working with a real estate agent that is in tune with the changes in the real estate market is critical. You need a Realtor to ensure proper pricing, recommend staging, and will know what features of your home to highlight.
4. Agents ace paperwork
Every real estate transaction entails a mountain of paperwork, and agents know the ins and outs of contracts and all needed addenda. An agent can help you navigate the process and perceive any upcoming obstacles that could derail the real estate deal.
While anyone can use their state's promulgated forms and contracts to sell property independently, if the word promulgated has you tongue-tied, then you need a Realtor for the paperwork. If a document is filled out incorrectly, it could financial loss or a contract that is unenforceable.
5. Agents guide you
The agent you choose to represent you in selling your property will be able to tell you how to make your home stand out among the competition. During the pre-listing process, an agent will tour your home and recommend projects that can result in a quicker sale or higher net amount.
Agents can also glean feedback from buyers on what stands out or what issues might need to be addressed. Their objective eye can guide you toward showing your home in the best possible light so that buyers are attracted to your home.
6. Agents provide emotional support
Buying or selling real estate is a huge undertaking and, often, an emotionally-charged event. Memories are often associated with the property, and it benefits all parties to have an objective agent leading the way. Agents can navigate stressful events, help negotiate repairs, and act as a buffer between buyer and seller.
7. Agents keep you out of hot water
It is no secret we are living in a litigious time. Many lawsuits arise because sellers do not disclose issues or defects about the property they are selling. You need a Realtor to guide you if you have a question about revealing something about the home. In addition, they will give you the correct forms to fill out to provide information to the buyer. 
Choose Your Ideal Agent
When considering selling your property, it's critical to find an agent the understands you and your home. Finding the right agent is easy with FastExpert. With FastExpert you can read reviews and check out ratings of local agents. Contact a few local agents and interview them to find the best fit for your property, communication style, and personality.
Let the agents handle the day-to-day stress of real estate transactions while you look forward to your next chapter!