Click here to browse our Real Estate Agent Directory and contact top-rated agents in your area!
You worked with your real estate agent, the offer came in and it looks good! Congratulations! Now that you've accepted the offer, you may be wondering when you sell a house where does the money go? Or even more important, when and how do you get paid when selling a house?
These are essential questions. Before that sweet payment hits your bank account, there are several things you'll need to take care of prior to crossing the closing line. Additionally, the amount of time it takes to get your money depends on numerous factors, including where you live, how the buyer is financing the home, and whether you are working with a top real estate agent.
Keep reading, as this article will cover all of these important questions and more.
What Needs to Happen Before Closing Day?
Before reaching that highly anticipated finish line, you'll need to check several boxes. Keep in mind that this is one area where a good real estate agent will shine. Part of their job is to walk you through the ins and out of the steps after you accept an offer. Among those steps, you'll find:
1. The Buyer Placing Earnest Money into Escrow
This is where the buyer pays a cash deposit typically around 1% to 3% of the home's selling price. This ensures they are serious about purchasing the property. This amount is placed into an escrow account, which we'll explore later in this article.
2. A Search of Property Records
During this time, a search of property records by a title company is performed. This is to make sure the seller owns the property and can legally sell it. They will check the following:
If you are the sole owner,
Check for any liens on the property,
Ensure there are no unpaid taxes,
Look for any outstanding mortgage amounts,
and anything else that might come up to prevent the clean sale of the house.
3. Buyer Ordered Home Inspection
It's important for buyers to know what they are getting. This is why a home inspection is a critical step in the closing process. The buyer or their real estate agent will hire an expert. They will perform a thorough walkthrough of the home and property and prepare a report. This report covers the condition of the home's most significant components, what requires immediate attention, and what can wait.
The inspection gives your buyer a deep look into the home and property. After the inspection, the buyer's agent can request any needed repairs. They can also ask for lower closing costs to cover those repairs.
Note: A buyer has the option to waive the home inspection contingency. This is usually only done in a competitive market where they want their offer to stand out. It is risky. Often an inspection can still be done for informational purposes only.
4. Final Walkthrough
The final walkthrough is among the last steps of the home sale process. It takes place after the seller has moved out and taken all of their personal property. It allows the buyer the opportunity to confirm any repairs that you agreed to have taken place.
It's one last chance for the buyer to see the home they're purchasing. They ensure it is in the same or better condition as the day they fell in love with it.
Closing Day: What to Expect as a Seller?
The entire closing process can take one to three months after the start of the home sale process. The more organized the closing process is, the better equipped you will be to access your money when the home closes. Having an experienced agent and an exacting real estate attorney will help the process to go smoothly.
The buyer and their agent will be present at the closing day meeting. Your attendance may not be required if your real estate agent prepared all necessary documents and had you sign them ahead of time. Speak with your agent to know for sure.
No matter when you handle your side of closing day, you'll need a photo ID, keys to the house, and receipts for any repairs to which you agreed.
You'll sign the closing statement, affidavit of title, bill of sale, the deed, and any other paperwork advised by your agent. Don't forget to bring your checkbook in case there are any closing costs left to cover in your real estate transaction.
Once you and the buyer have signed all the documents, you can focus on when you get paid after selling your house.
How Long After the Closing Date Will Seller Receive Money?
You put in the hard work of finding a buyer and navigating the closing process, so it's only natural to wonder when you'll see all those zeros hit your bank account. The amount of time depends on a number of factors.
One of these factors is if you live in a wet or dry funding state. In a wet funding state, you can receive your home sale proceeds quicker than in dry funding states. Most sellers live in wet funding states; however, there are nine dry funding states: Alaska, Arizona, California, Hawaii, Idaho, Nevada, New Mexico, Oregon, and Washington.
WHAT DOES WET FUNDING MEAN?
Simply put, wet funding means that the seller is paid as soon as the buyer signs their loan documents or within 48 hours. So a seller gets paid after selling the house on the closing date. The mortgage lender then makes the money available for the seller. Payments in wet funding states happen so fast because all the paperwork required to complete the loan is verified by the mortgage lender and approved on the date of closing.
This is especially useful when the seller is completing another real estate transaction. Oftentimes the seller needs the money from the sale of the current property to purchase the next property. In wet funding states, it allows for a more seamless transition between the selling process of one home and the buying of the next.
What Does Dry Funding Mean?
Dry funding is where the seller waits as many as four days before receiving payment. Dry closing provides the mortgage lender an extra amount of time to check over the closing documents and collect closing costs before releasing the funds. This gap also allows the closing agent more time to take care of any outstanding issues.

If you live in a dry funding state, you may need to consider the delayed payment if you're purchasing a new property at or around that time. By doing this, you'll set yourself up to have the required funds on closing day when it's your turn to be the buyer.
When You Sell a House Where Does the Money Go?
This is where escrow comes back into the picture. After the buyer secures an approved loan, the lender sends the funds to your chosen closing agent. The agent then places the funds in an escrow account, which a third party oversees until the deal is complete.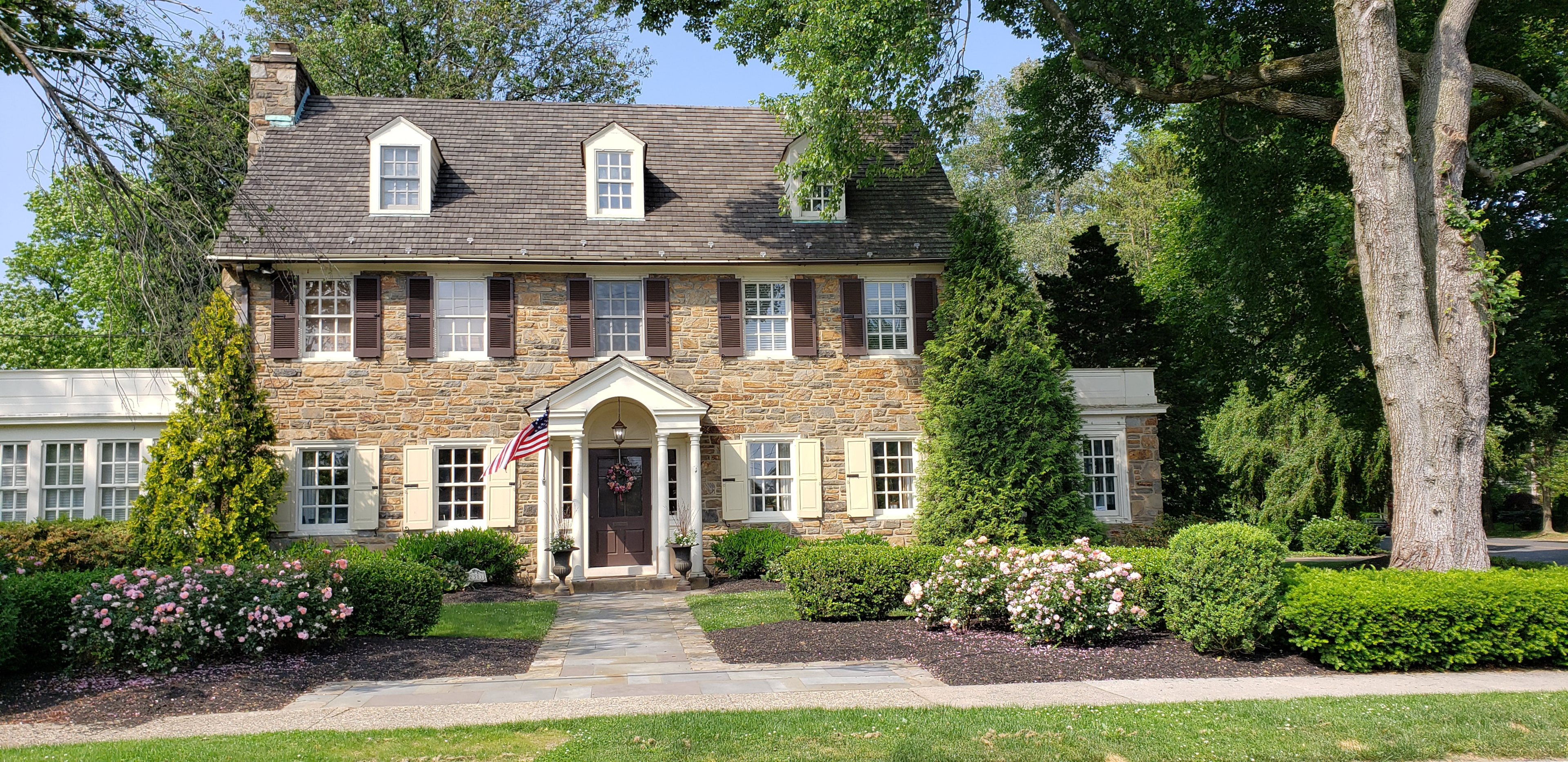 Escrow accounts serve as protection of the buyer's good faith deposit, ensuring that the right party eventually receives it according to the sale's conditions. They also act as a holding place for a homeowner's funds to cover homeowner's insurance and property taxes. The former is an account for the home buying process where the latter is in place until the buyer's loan is eventually paid in full.
How Long Does Escrow Take?
Escrow can take between 30 to 60 days, depending on where you live. For more complex property purchases, you can expect a longer escrow process. For the majority of properties, escrows close in 30 days, with the timeline beginning the day after you accept your buyer's offer or the buyer accepts your counteroffer. Either way, the escrow length should be agreeable to all parties.
When Does the Seller Get Paid After Closing?
You made it through all the hurdles, and now it's time to see the money, but how do you get paid after your home sale? Some sellers opt to receive payment through wire transfer, while others go the paper check route.
With a wire transfer, money is sent to your chosen bank electronically. This can take between 24 to 48 hours to process, though more often than not, you'll see the funds within a few hours.

You could get your hands on a paper check at closing, though you'll need to deposit it and then wait for it to clear. As we all know, banks love to hold large checks for numerous days, if not longer.
It's important to note here that wire fraud is rampant these days due to advanced technology that allows hackers to infiltrate email and change its contents. There are other ways that fraud occurs, such as bad actors impersonating title officers and the like over the phone. So it's crucial to use the utmost caution if you choose a wire transfer.
Confirm with your bank what the bank processes are regarding a wire transfer. If you have any concerns, talk to your real estate attorney and agent before the closing date. While wire transfers have some risk having the funds in your account electronically offers ease. Additionally, keep in mind walking around with a paper check also carries risk.
When Do Real Estate Agents Get Paid after Closing?
As your trusted partner and loyal advocate on your home-selling journey, it's not uncommon for your real estate agent to become a friend. So you may be wondering when will your agent see their slice of the pie? Depending on the market, a real estate agent gets paid immediately after closing or within a few days. More often than not, the agent that stood by your side and walked you through each step of the process will see their commission on closing day.
Important Considerations After the Home Sale
As you can see, when it comes to when and how you get paid after selling a house, there are numerous factors to consider. If you live in a wet funding state, you'll see payment much faster than if you reside in a dry funding state. In addition, you need to consider what you will do with the money that you receive. Will you purchase a new home? Will you invest the money elsewhere?
Remember to look at your own finances and consult with a financial advisor if necessary. If you are not using the money from the sale of your home to purchase another property, you need to consider capital gains taxes. Each state has its own rules for capital gains taxes and home sales, so ask a tax professional about how your state's taxes work.
Find an Agent that Works for Your Best Outcome
The home sale process can be stressful and emotional. Finding a top real estate agent to guide you along the journey is essential. From the initial steps of staging your house and showing it to prospective buyers to the final steps of inspection and closing, an agent can make a world of a difference in your real estate experience.
Through hiring a good partner that knows the local market, you can be sure that you get your money for selling your house when and how you want it. The best real estate agent will answer any questions you have and go to bat for you. They'll make sure things go as smoothly as they can. The FastExpert real estate agent directory allows you to filter by traits mentioned in reviews from past clients. Check it out to find the best fit for you!
Click here to browse our Real Estate Agent Directory and contact top-rated agents in your area!