Click here to browse our Real Estate Agent Directory and contact top-rated agents in your area!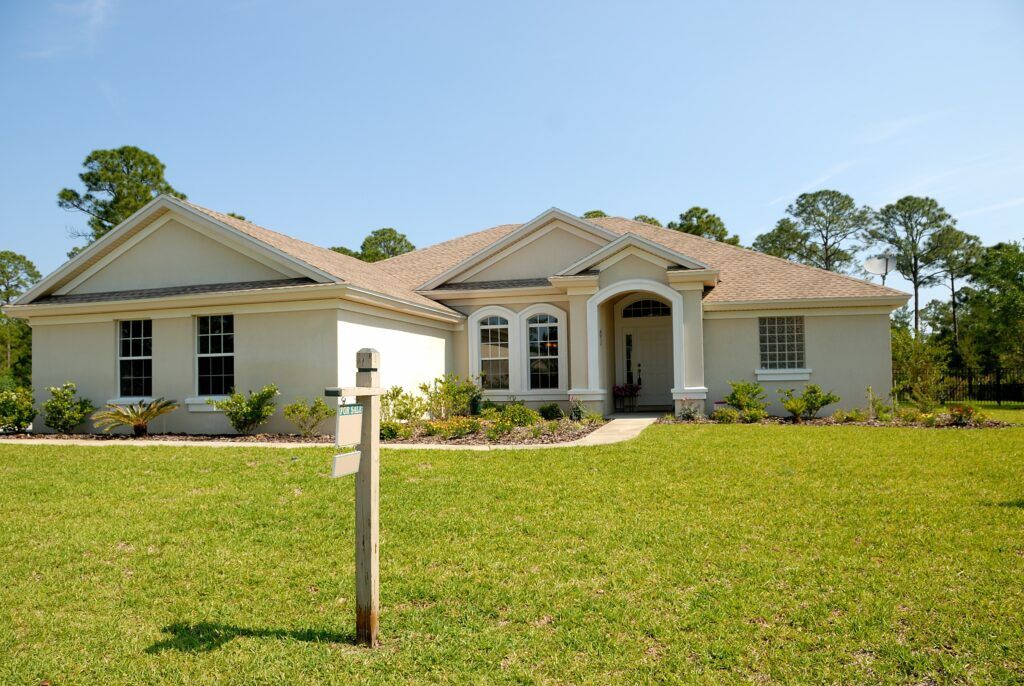 Pricing your home correctly is one of the most important aspects of getting it sold for the best price and in the least amount of time. The pricing strategy of real estate is core to its marketing campaign and a successful sale. The asking price sets the tone for how much you expect to receive, how motivated potential buyers are to purchase, and how quickly you can expect an offer. But how do you determine what the right asking price is? Here we will provide some tips on how to price a house for sale.
Comparative Market Analysis
When pricing your home, it is essential to consider what similar properties in the area are selling for through a comparative market analysis. No local market is exactly the same as another. It's important to know if you're entering a buyer's market or a seller's market. If it's a hot market, you can expect to set a higher price and still sell quickly or even have a bidding war. The best offer circumstances are when you receive multiple offers. These situations often lease to purchase prices above the original list prices, especially in a seller's market.
Beware a Buyer's Market
However, when the market conditions are cooling, most buyers will be more price-conscious. Cool markets with challenging finance conditions, such as the market we are entering, meaning that prospective buyers target a lower price and will be less likely to pay above an appraised value. As a seller, this means that you need to create a competitive price and desirable offering. If you're unsure how to price a house for sale in today's market, your first point of call should be an experienced real estate agent. FastExpert helps sellers across the country find trusted real estate agents who understand market conditions and can advise you of a competitive pricing strategy that leads to a successful real estate transaction.
Consider Your Goals
When setting the asking price, take into account how quickly you need to sell and how much money you would like from the sale. The amount of time on the market is essential when pricing your home. If it's early in the year, buyers will likely be more active and willing to pay more.
If you're looking to sell your home quickly, you may want to consider setting the asking price slightly lower than market value to entice buyers. A lower listing price can help you get offers faster and still achieve a sale price near the proper market value. In fact, a lower list price is often key to getting multiple offers from home buyers.
Understanding your goals is just a starting point, you need to review comparable homes before you can set a specific price point and asking price.
What are homes selling for?
You can leverage online real estate search tools or websites such as Zillow and Trulia to review comparable properties. Take note of the listing price of properties with similar features and recently sold homes.
When you review comparables, don't just look at how well the home is finished. Remember that square footage and lot size have a considerable impact on the listing price. Compare how much other homes with similar features have sold for. You should also consider how long those homes were on the market before they sold and how much negotiation went into the final sale price. This process can give you an indication of what buyers are willing to pay for a home like yours, which can help you set your purchase price.
Competing Properties
A mistake that many sellers make when deciding on a listing price is that they don't carefully consider competing homes. While recently sold homes in your neighborhood offer valuable information, looking at the asking price of active listings are asking for can provide even more insight as these are the properties buyers will actively compare to your home.
Location, Location, Location…
You've heard the saying before that location is the most important factor in real estate, and that saying is true in almost all circumstances. For example, if your home is on a busy street, it might not sell for the same price as a comparable sale of a house on a quiet street, even if it's in the same neighborhood.
Factors such as the condition of neighboring properties, street presentation, accessibility to public transportation, and even noise will impact your home's selling price just as much as the square footage. Homes in areas with a lot of new housing can have different prices and be complex markets to understand. An experienced local real estate agent will be able to provide the best insight into what buyers think of your area.
Walk Score
With many home buyers wanting to be in walkable neighborhoods, how easily they can walk to amenities like parks, cafes, or grocery stores can impact what is now called a Walk Score. Your home's walkability will influence how much potential buyers are willing and able to pay for it. A property with a higher Walk Score can demand more interest and a higher list price than homes with a lower score. You can get an indication of the desirability of your property and neighborhood by looking up its Walk Score.
Home Improvements – How much are they really worth?
Many buyers look for homes that are move-in ready and don't require much, if any, additional work. But they also might not see the same value of some home improvements as the home seller. Some fixtures won't demand the same value upon sale as their initial purchase price. For example, sellers who installed expensive touches such as wallpaper, light fixtures, or custom built-in shelving can't expect the money spect to be reflected in their listing price. On the flip side, buyers appreciate home design. If you're considering renovating your home with the intention of adding value, remember that it is possible to over-improve a property, so understand how much your renovations are worth before you pick up a hammer.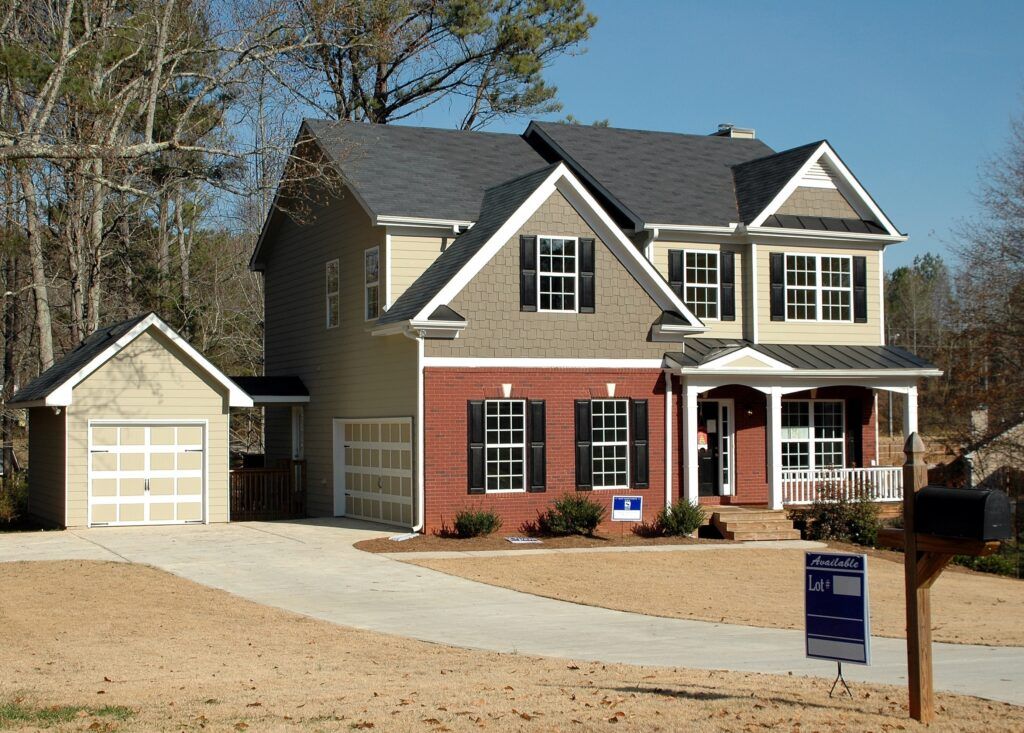 Don't Price A Property Too High
One of our top tips on how to price a house for sale is to never price it too high. Sometimes sellers and even listing agents can become over-ambitious with an asking price. Setting an asking price higher than market value will negatively impact a property listing by deterring your buyer pool. If a buyer thinks that an asking price is too high, they will put preference inspecting other properties. In addition, a high asking price will result in a home sitting on the market for longer, which can cause the listing to go "stale," which damages buyer perception and can result in the property selling for far less than the seller's expectations.
Don't Price A Property Too Low
When a seller wants to sell their home quickly, setting a lower asking price is a good strategy. A seller who sets their asking price too low can end up leaving money on the table by not attracting the right buyer and accepting a low offer. Furthermore, set a listing price based on the value of your home. The price of a property communicates its value to a buyer, and if a home is priced too low, then the buyer might think something is wrong with it.
Lastly, setting an asking price that's too low limits negotiation wiggle room. Sellers need to remember that their listing price isn't necessarily their selling price. In a buyer's market, sellers often end up paying closing costs on top of commissions to the selling agent. So even if a seller wants to sell quickly, they should set a fair price. To better understand competitive prices, consult your agent. If you're looking for an experienced local agent, use FastExpert to compare and hire the best agent.
Set Your Emotions Aside
When selling a much-loved home, it can be difficult for a seller to set aside their emotions to decide on a realistic listing price. Their opinions get clouded by the memories and experiences they had in the property, which makes it difficult to detach and analyze their property clearly. In these situations, it's important that a seller can rely on a real estate professional's experience and professionalism to review prices of comparable homes and guide them to a competitive listing price.
Be Careful of Overanalyzing Your Asking Price
While it's essential to research your market and listen to a professional's opinion (or several professionals' opinions), be careful not to spend too much time trying to decide on an asking price. Overanalyzing how to price a house for sale can lead to getting stuck in an endless loop of researching and comparing prices. Don't forget that real estate is as much art as science, so take all the evidence you can find into account, but don't be afraid to make a decision on how you want to list your home. Ultimately, the market will tell you exactly how much your property is worth when you receive offers.
Home Pricing Tools
If you're not ready to recruit an agent's help, or if you want to verify an agent's appraisal, there are some tools that can help. The Federal Housing Finance Agency's website is jam-packed with valuable information, including a House Price Calculator.
Work With a Real Estate Agent Who Understands Your Needs
An experienced local real estate agent will have years of experience navigating real estate markets and pricing homes for sale, which is why it's crucial to find the right professional who understands your property and goals. FastExpert allows you to search and read reviews about professionals in your area to find the best expert for your property.