What Is FSBO? And Is It A Good Idea?
Click here to browse our Real Estate Agent Directory and contact top-rated agents in your area!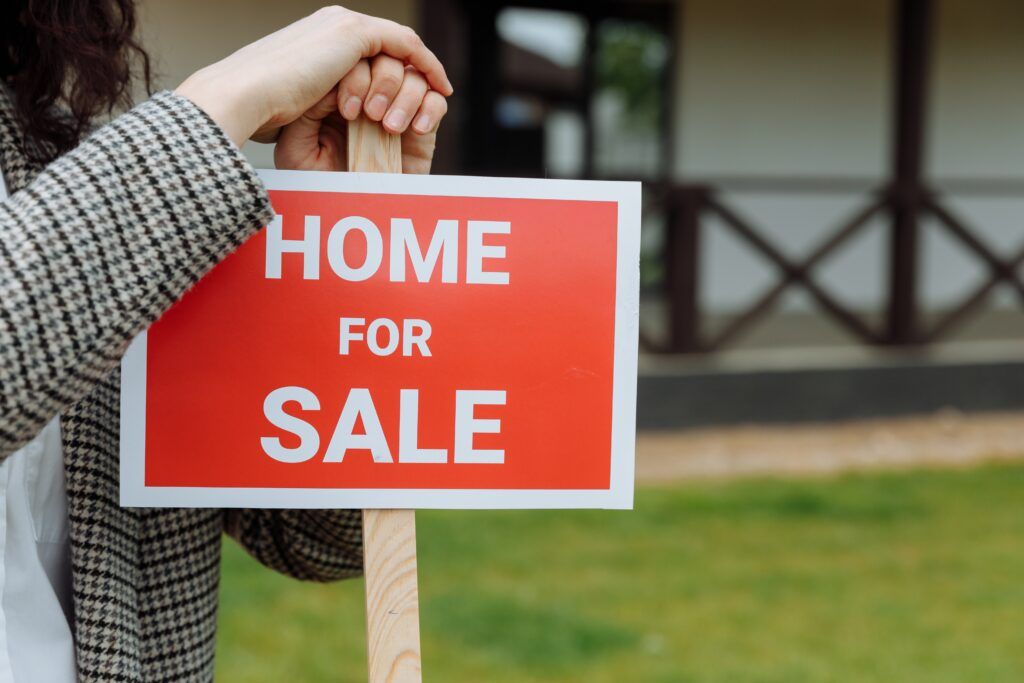 Many people think they can save money and sell their house easily on their own, thanks to FSBO websites. FSBO stands for "For Sale By Owner," and these websites help you list your house for sale on your own instead of listing exclusively through a real estate agent. Your home will appear on these sites, people will contact you, see your house, and make you an offer.
Sounds simple, right?
The benefit is that you'd save money on the real estate agent commissions from the sale of your home. This saving could be up to 6% and quite substantial, depending on the property's value.
So why do most people still hire real estate agents rather than sell the house themselves? The answer is that selling a home is complicated, and there are numerous responsibilities involved.
In this article, you'll learn what FSBO means and why it may not be as good as it sounds. Let's get started!
What does FSBO mean? 
FSBO stands for For Sale By Owner. This is a way to list your home without the help of an agent or brokerage. 
Some homeowners opt for FSBO to avoid paying a listing agent's commission, which generally ranges around 5-6% of the sale price, depending on the state. Additionally, some homeowners may choose FSBO because they have sold property before and feel confident in their knowledge of the selling process.
However, the benefits of having a real estate agent outweigh the cost of not having one, especially considering the vast network, expertise, and negotiation skills they bring.
Is FSBO a good idea?
Unless you are a real estate agent yourself, or have substantial experience in the property market, listing your home on your own can cost you more than if you just hired an agent.
While you may save the commission you would have paid a real estate agent, you're likely to sell your home for less than 94% of the price. Moreover, data from the National Association of Realtors indicates that FSBO homes typically sell for less than those listed by agents.
The process is more time-consuming, you could make legal missteps, and you may miss out on great opportunities. There's also a higher chance of missing critical deadlines or overlooking mandatory disclosure requirements set by your state, potentially leading to legal disputes.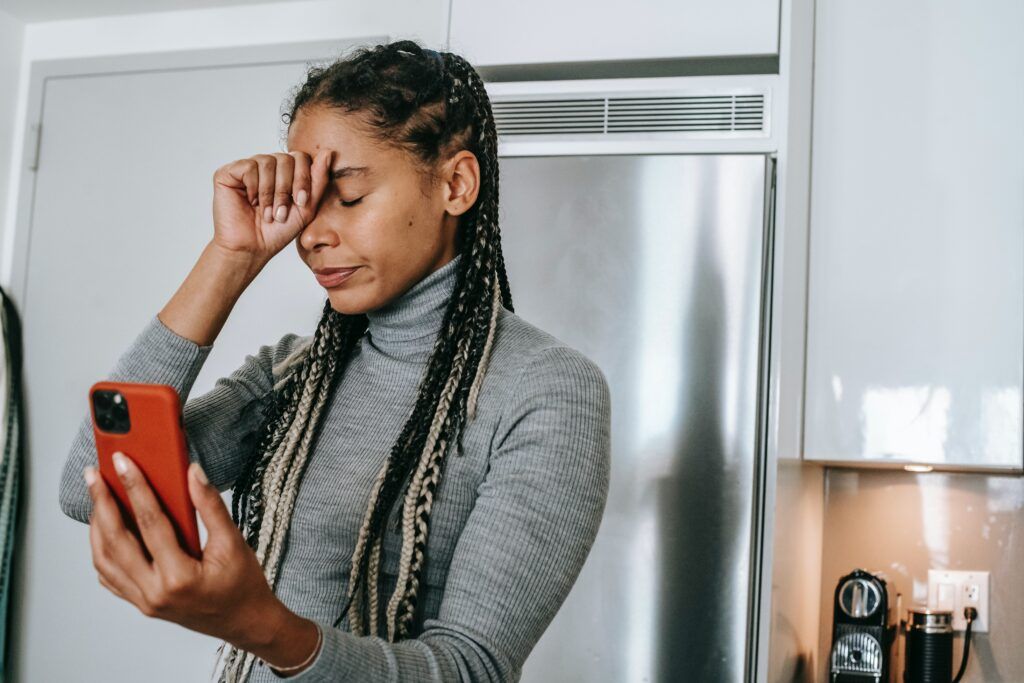 Why is FSBO a bad idea?
Selling a house is an extensive process that demands a lot of knowledge, patience, and time.
First, you have to familiarize yourself with all the relevant legalities that go into preparing the contract for the sale of your house. This is crucial for home sellers without an agent. You likely will have to hire a real estate attorney to make sure you do everything correctly and avoid legal trouble.
Moreover, dealing with a buyer's agent, who is well-versed in real estate transactions, can be challenging as they might have better negotiation skills. The buyer's agent will likely have the interests of the buyer at heart, and not having your own agent could be a disadvantage.
If you go through the FSBO route, here is what you'd typically do-
Determine the sale price of your home.
Get the property ready and stage it for viewings.
Create property listing.
Understand and adhere to your state's seller disclosure laws.
Directly engage with potential buyers or their representatives.
If you choose to list your home FSBO, you should also consult a real estate attorney before listing your house for sale.
When you list your home on your own, you are effectively the agent of your own house. You need to make sure to be sure to become a good one. There are plenty of acronyms and other terms to be aware of in the real estate industry, which can take time for you to learn affecting the sale of your home.
You also need to handle all responsibilities, from listing your property on the FSBO listing websites, knowing about the cost or repairs demanded by potential home buyers and more. You need to learn to use social media or hire a marketing agency to reach as many potential home buyers which could significantly increase cost to sell your home.
Here are a few reasons why FSBO is a bad idea:
1. Not Valuing the Property Correctly
People who list their homes on their own often make a huge mistake before showing their home to potential buyers. 
Everyone is emotionally attached to their home. This makes it harder to objectively price the property and understand its value from the buyer's point of view. Buyers will point out problems in your home that you don't even consider noteworthy. And they will negotiate for a lower price.
Pricing the house accurately is crucial. When an agent helps you price a house, they do it with a wealth of experience backing their numbers. They'll account for the state of the real estate market and a variety of factors that will influence the value of your home and the time it takes to sell.
If you are doing it yourself, you must research the current housing market trends. It helps to find the median price of a property in your neighborhood and prepare a realistic estimate of the necessary repairs.
This is something you will have to reevaluate after every potential client's visit. It is also important to stay objective and not get emotional when buyers seem to undervalue your beloved home.
Know that in most cases, properties sold through a realtor sell for a much higher price than the ones sold by the owners. FSBO owners typically sell their home for less than 94% of the price they would have sold with a real estate agent, so the safer option is to hire a realtor to help you sell.
2. Bad Marketing and Open Houses
Even though the FSBO sites are a great way to place your house in a listing, most buyers stray away from these listings.
A great way to advertise your home is through hosting open houses through your social media accounts. Even still, this may not attract any people to view your home besides your friends and family. The competition for ads is fierce, and you don't want to burn a hole in your wallet.
If you list your house on your own, you should always be ready to show your house. It would drastically shrink the list of potential home buyers if you are only available to show your house on weekends or after working hours. Because you already have a smaller list of potential buyers because of your FSBO listing, you can't afford to miss any showings for potential buyers.
When you consider listing your house as FSBO, you will have to be positive, enthusiastic and energetic when you show your house to strangers. It is typical that viewers will complain about the worn staircases, creaky doors, and other quirks about your house they find undesirable.
If you work all day and have to do showings right after, you have to ask yourself, can you handle that after a hard day of work?
For most people, it's better to let a realtor field buyer's complaints and market your home so that you can sleep easy and keep your free time free.
3. Not Knowing How to Negotiate
The most tricky and most important part of selling a home is undoubtedly the final negotiations.
Negotiating is a skill that many people feel they are intuitively good at. However, a lot of people overestimate their ability to facilitate a good negotiation- especially when negotiating terms they've never handled before.
Negotiating is a skill that takes practice. Negotiating terms for a real estate sale takes even more. There are so many variables to take into account, and a skilled agent would be a pro.
Consider the following if you're thinking about listing your home as FSBO:
How much lower than the listing price would you be willing to sell for?

Someone is willing to buy the house at your price, but is not willing to put in the earnest money

. W

hat would you do?

The buyer hands you a list of thousands of dollars worth of repairs as part of the contract, c

an you renegotiate?

Do you know what a rent-back agreement is and how much that is worth to you?

Would you sell to someone who isn't a pre-approved buyer? Would your price be different for a buyer who isn't pre-approved?

If someone was willing to pay cash, how much would you be willing to sell for?

Your first buyer lowballs your offer and says "Take it or leave it." what would you do?

H

ow would you handle a lowball offer

if you a

ren't getting interested buyers?
These final negotiations are the hardest part of closing the deal without an agent. Many properties for sale by owners tend to sit for months because the owners are unable to close deals. Or they can end up selling the house at far too low a price because of inexperience in negotiating.
4. Time Investment and Other Costs
Opting for FSBO requires not only a significant time commitment but also upfront costs. Be prepared to wear multiple hats- staging the property for sale, capturing perfect photographs, writing your listing description, and executing precise marketing requires careful planning and execution. Additionally, you must be ready to show the property, entertain not-so-serious buyers, and engage in discussions with buyer's agents who might not take you as seriously as they would a listing agent.
Besides time, the financial aspect is crucial. While selling on your own, you might think that you are saving on commissions, but the reality might be different. There are upfront costs involved, and unlike real estate agents, who calculate and spend wisely to ensure a sale, you might find yourself shelling out money with no guarantees. From listing services, professional photography, to potentially hiring a real estate attorney for proper paperwork and a purchase agreement, expenses for FSBO listings can quickly add up.
On the other hand, listing agents don't charge you anything before your home is sold. They invest in marketing, staging, and other essential aspects of the selling process. If, for any reason, they are not able to sell your property at the desired price, they are the ones who bear the loss of the invested amount, not you!
This makes employing a listing agent an extremely low-risk option. You get to leverage their expertise, network, and marketing resources without incurring costs upfront. This can be particularly advantageous in comparison to FSBO, where you have to bear all the expenses from the start without any certainty of the outcome.
Is FSBO worth it?
Assessing whether or not FSBO is worth the effort involves a thorough evaluation of various factors. Here are the key considerations to make-
Knowledge and Experience: Selling a property involves extensive knowledge of the real estate market, legal formalities, and negotiation skills. Do you have the expertise and experience to handle all these aspects effectively?
Time Commitment: FSBO requires a significant time commitment. From staging the property and taking photos to marketing and negotiating with potential buyers, are you ready to invest the requisite time?
Financial Considerations: Though you save on the agent's commission, there are other costs involved, such as marketing expenses, attorney fees for legal help, and potentially a lower selling price. Do the savings in commission outweigh these expenses for you?
Handling Negotiations and Legalities: Are you equipped to manage negotiations with buyer's agents who are experienced in real estate transactions? Also, ensuring that all legal formalities are completed accurately is critical.
Stress and Emotional Aspects: Selling a home can be emotionally taxing, especially when you are attached to the property. Are you prepared to handle criticism and lowball offers without letting emotions affect your decisions?
Expert Advice and Networking: Real estate agents have extensive networks and access to resources that might not be available to you. Their advice can be invaluable in getting a good price for your property.
No Upfront Costs with Listing Agents: As mentioned earlier, listing agents bear the upfront costs and only get paid when the house is sold. This reduces your financial risk.
With these considerations in mind, if you feel confident in your abilities to tackle these challenges, proceeding with FSBO could be an option – but proceed with caution.
However, if the thought of taking on this mammoth task is overwhelming, it might be wise to engage the services of a real estate agent.
The final decision is ultimately yours. However, weigh the pros and cons and evaluate if the potential savings are worth the effort and risks involved in selling your property without an agent.
If you decide that engaging an experienced agent is the better route for you, we can help you connect with some of the best real estate agents in your area. Simply enter your zip code and get in touch with an agent today!