Considering a move to Arizona? There are hundreds of reasons to make The Grand Canyon State your next great place to live. For starters, Arizona provides plenty of sunshine to enjoy year-round. Not to mention, it's home to some of the safest cities in the U.S. In this article we'll be diving into the safest cities to live in Arizona and what makes them great!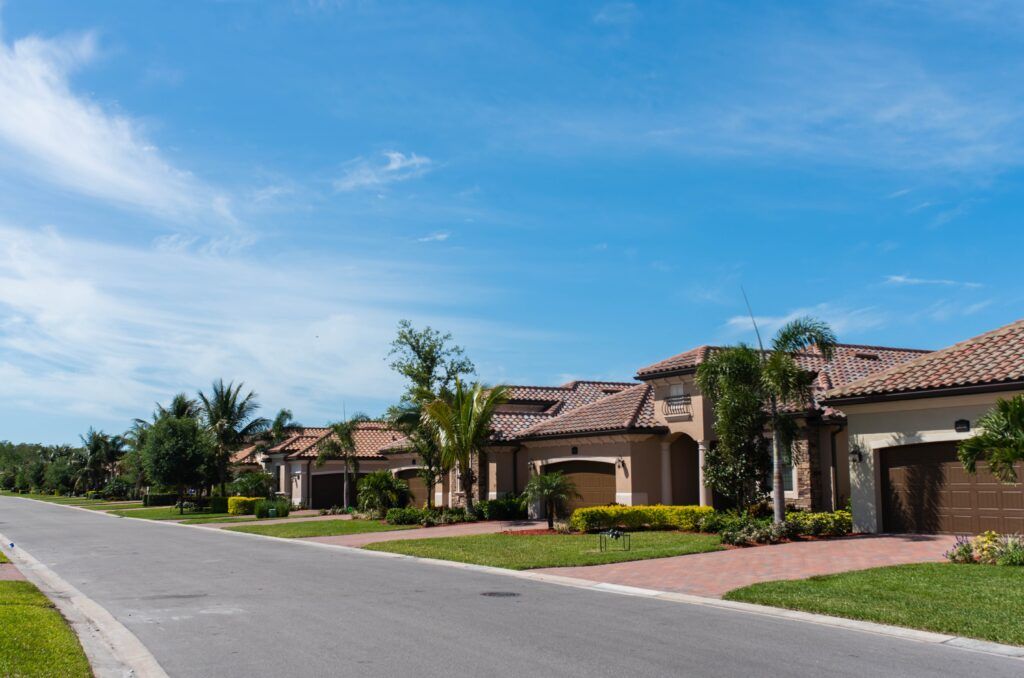 What to Expect in the Safest Cities to Live in Arizona
The state is home to gorgeous national and state parks and recreation areas. These are just a few you can explore:
Saguaro in Tucson
Sunset Crater Volcano in Flagstaff
Lake Havasu State Park
Petrified Forest National Park
Navajo National Monument in Black Mesa
Lake Mead in the Mojave Desert
The Grand Canyon
Red Rock State Park
Arizona offers plenty of activities to suit a variety of tastes. Hiking, camping, golfing, skiing, concerts, boating, pro sports games, museums, and casinos are just some of the many options you'll find here.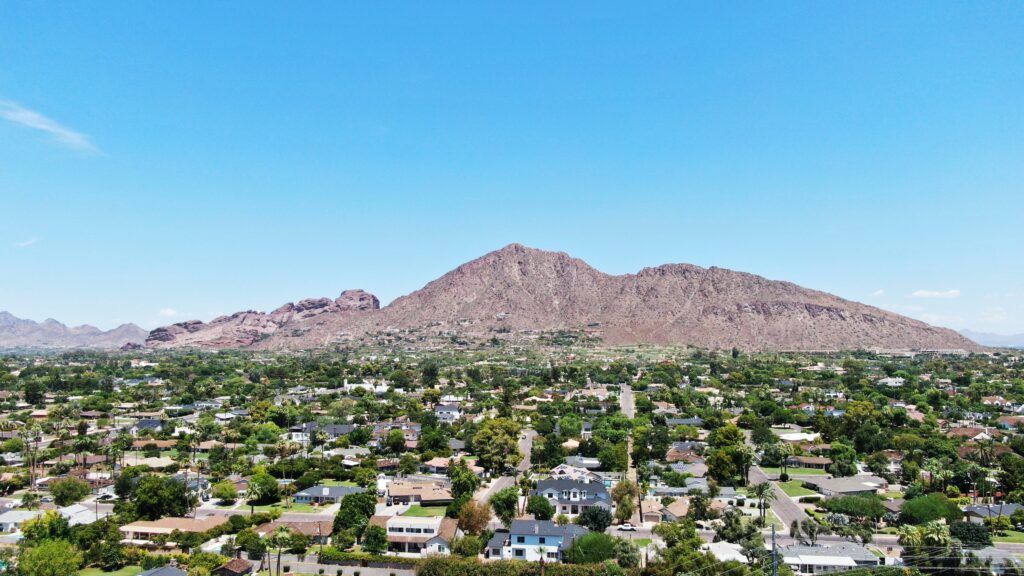 A Look At The Safest Cities To Live In Arizona
If you're considering a move to this scenic, thriving state, you'll want to know where some of the safest neighborhoods are found. We've compiled a list of the safest cities to live in Arizona along with some details about these areas and what sets them apart.
1. Paradise Valley
Population: 14,519
Violent Crimes per 1,000: 0.21
Property Crimes per 1,000: 13.5
Home Median Listing Price: $3M
Median Household Income: $211,393
Why Move to Paradise Valley?
What a great name for a great place! Paradise Valley is an upscale community known for luxury golf courses and a vibrant restaurant scene. As a suburb of Phoenix, its location makes it convenient for you to make the most of everything the state's capital offers, from great jobs with Fortune 500 companies like Avnet and PetSmart, to a wide range of performing arts venues.
If you enjoy pro sports games, you'll be happy to learn that the region is home to a number of franchises, including the Phoenix Suns and Phoenix Mercury (basketball), the Arizona Diamondbacks (baseball), and the Arizona Coyotes (hockey), among others.
One of the safest cities to live in Arizona, Paradise Valley is the state's wealthiest municipality. The eight full-service resorts found here make this town a top tourist destination. Beautiful scenery surrounds the region, with Mummy Mountain, Camelback Mountain, and Piestewa Peak adding to the panoramic vistas.
Luminaries who've called Paradise Valley home include two justices of the Supreme Court and an Olympian gold-medal swimmer.
2. San Luis
Population: 33,074
Violent Crimes per 1,000: 0.24
Property Crimes per 1,000: 14.27
Home Median Listing Price: $224.5K
Median Household Income: $37,255
Why Move to San Luis?
Located in Yuma County, San Luis is found in the southwest corner of the state. A fast-growing region, this border town sits by the Colorado River and is fueled by an economy that's focused on retail, agriculture, and manufacturing. Mexico is located just to the south and west, and California is just a few miles to the northwest.
You'll find plenty of recreational opportunities in San Luis, everything from water skiing at the lakes along the river to visiting the California sand dunes. Area attractions include Fort Yuma and Imperial Dam, as well as lively nightclubs across the Mexican border.
Nearby Yuma is the county seat and the "Sunniest City On Earth" according to the Guinness World Records, a fact that draws many sunshine-seeking newcomers to the region. The greater San Luis and Yuma area produces an abundance of crops. A notable exporter, San Luis grows and exports apples, dates, lettuce, and other produce.
3. Oro Valley
Population: 44,844
Violent Crimes per 1,000: 0.38
Property Crimes per 1,000: 13.6
Home Median Listing Price: $475.5K
Median Household Income: $83,341
Why Move to Oro Valley?
In Spanish, "oro" means gold, and it's an apt name for this suburban town found just north of Tucson. Recognized as an upscale tech center in southern Arizona, Oro Valley competes with California's Silicon Valley, attracting high-tech firms like Intuit, IBM, and Apple, as well as other giants like Uber and DoorDash.
Located on the foothills of Santa Catalina Mountains, and facing the Tortolita Mountains, Oro Valley hosts a wide range of tournaments and festivals, including golf championships, marathons, triathlons, and the annual Oro Valley Festival of the Arts. It's probably no surprise that the city is home to quite a few pro baseball players and other athletes.
Visitors and residents alike enjoy the many nature parks and hiking trails in the area. Just east of Oro Valley you'll find Catalina State Park, known for its thousands of iconic saguaro plants, and the Coronado National Forest, which provides ample opportunities for horseback riding, camping, and hiking. This makes it one of the best cities in Arizona to live in.
4. Marana
Population: 46,447
Violent Crimes per 1,000: 0.71
Property Crimes per 1,000: 23.17
Home Median Listing Price: $397K
Median Household Income: $85,812
Why Move to Marana?
This fast-growing town is also near Tucson and provides many of the same recreational opportunities you'll find in Oro Valley, including hiking beautiful mountain trails and golfing in the inspiring Sonoran Desert. Cycling along the Santa Cruz River is also a popular pastime.
The residents of Marana enjoy celebrating everything from holiday festivals to bluegrass bonanzas. A very family-friendly place and one of the safest cities to live in Arizona, Marana offers much to do for kids of all ages, including tennis lessons, pee-wee soccer, teen paint night in the park, family gardening, and much more.
You have the option to work in town (or from home) or in nearby Tucson or Oro Valley, where plenty of employment, entertainment, and educational opportunities exist. In and around Marana, you'll find lots of wide-open spaces to explore, places like El Rio Preserve, a beautiful birding and nature oasis.
5. Gilbert
Population: 247,463
Violent Crimes per 1,000: 0.95
Property Crimes per 1,000: 13.23
Home Median Listing Price: $550K
Median Household Income: $96,857
Why Move to Gilbert?
To the southeast of Phoenix you'll find Gilbert, the fifth-largest municipality in the state. It's been ranked by Money Magazine as one of the best places to live in the U.S., and it's recognized as one of the top 25 safest cities in the entire nation.
In Gilbert you can do it all because it's a great place for unique dining and shopping experiences, arts and culture offerings (including art walks, galleries, and live theater), family nights, date nights, and more. Fun family-friendly activities abound, including 3D mini golfing, bowling, craft studios, and wildlife viewing.
You'll even find an indoor ice arena and a USA BMX facility here. Gilbert's Heritage District is beloved by locals and visitors alike, providing a glimpse into the area's historic past and serving as a local foodie destination. Residents of Gilbert can choose to work in town or anywhere in the greater Phoenix area for a wide range of employment opportunities.
Find Your Dream Home in One of the Safest Cities to Live in Arizona
Arizona offers many great communities to suit your lifestyle and meet your needs. People are discovering everything this state has to offer and falling in love with the abundance of open spaces and scenic views. Employment opportunities are diverse, offering something for everyone, and everybody from parents with kids, to singles, to seniors can find just the right community to call home.
Why live in Arizona? A great way of life tops the list. Other reasons include:
Great location
Warm weather
Wide, open spaces
An abundance of nature
Resort-style living
Family-friendly communities
Unique restaurants
Beautiful golf courses
Lots of recreation for active lifestyles
Healthy job market
Plenty of sunshine
In addition to the five cities covered in this article, there are many other great places to consider, many of them also among the safest cities to live in Arizona.
Whether you're unfamiliar with Arizona but you're intrigued to learn more to see if this state is right for you, or you have some experience traveling to and exploring the state and you'd like to turn it into your permanent residence, your next step is to find a great real estate agent. A knowledgeable agent can help you learn more about these great, safe communities and point you in the right direction.
Get Connected with an Agent
At FastExpert, our listing of top real estate agents can help you find what you want quickly without wasting time. These agents work hard to find the perfect home in the ideal location for their customers. At FastExpert, you can search for agents in the region you're thinking of relocating to and read reviews for each to help you narrow down your selection.
The FastExpert platform lets you search the largest database of real estate agents available by location and allows you to compare agents to determine which is right for you.
When you hire a top agent found through FastExpert's database, you'll receive top-quality, personalized service to help you get the answers you're looking for quickly and find the properties that will work best for you.
Like many real estate markets across the nation, the Arizona market is hot. When you work with a top agent, you'll have a better chance of finding and getting the house you want in a competitive market.
To get started or learn more about FastExpert, feel free to contact us. We'll be happy to answer your questions. We're ready to put our expertise and knowledge to work for you. Reach out to us today!