Florida is the third most populous state in the U.S., with no signs of slowing down. In March, the US Census reported that Florida had more new business applications than any other state.
With more companies looking to build their business in the sunny state, more people are also looking to make Florida their home. Many of the best places to live in Florida include miles of beaches, farmland, and tourist sites, so there are plenty of options to fit your needs.
Find out what the only state in the U.S. that is surrounded by both the Atlantic Ocean and the Gulf of Mexico has to offer! Whether you are looking for the best place to socialize, grow your family, or retire, we've got you covered. Here are the best places to live in Florida.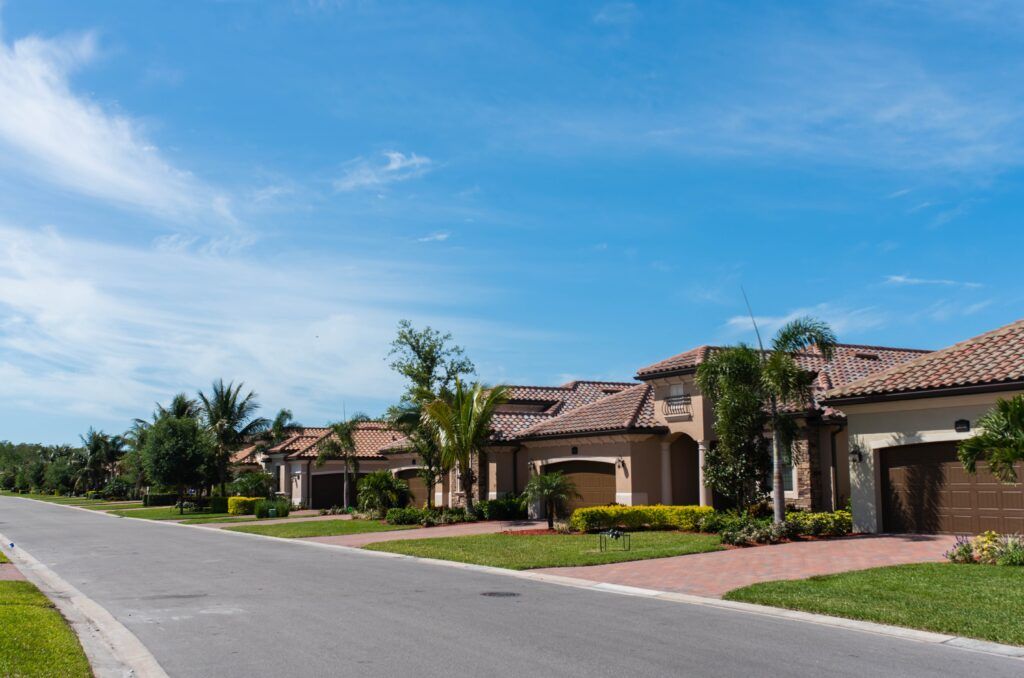 The Best Places to Live in Florida
South Florida
South Florida is known for their many beaches. Major cities in South Florida include Miami, Fort Lauderdale, Port St. Lucie, Palm Beach, and more. They have a vibrant party scene and arts district, making it the best place for young adults who enjoy nightlife and art.
It is also a melting pot of diverse communities, with Miami close to being one of the largest business hubs in the world. Every year Florida residents, local artists, and travelers come to Miami for Art Basel, a global platform that brings together thousands of collectors, galleries, and artists altogether through music and events.
If you are looking for quiet areas, there are many great suburban neighborhoods nearby that are great for raising families.
The Panhandle
The Florida Panhandle is another appealing place to live for all. Located in the northwest part of Florida, the panhandle has some of the best beaches ranked, including Grayton Beach, St. Joseph Peninsula, and St. Andrews Beach.
If you are looking to move with family or a nice place to retire, there are many beach towns with affordable lifestyles for you. If you're with a family, there are many neighborhoods to enjoy, live, and grow without breaking the bank – even if you want to be near the water.
Best Place in Florida to Retire
Tampa
Tampa Bay is connected to the Gulf of Mexico and has become home to many retirees. This location has many entertainment options such as beaches, professional sports teams, and museums.
Tampa is perfect for residents who enjoy the beach and the metropolitan lifestyle. The median age is 42.1, and affordable areas like the Big Guava have most residents spending less than 30 percent of their income on housing.
Sarasota
Sarasota is ranked #1 on the Best Places to Retire list in U.S. News. The city has a mix of downtown fine dining and intimate spots. Much of its population are retirees, with a median age of 52, but over the years, the city has seen an increase in young professionals moving in. Rosemary District is an up-and-coming neighborhood with modern condominiums for the new age of residents.
Gainesville
Gainesville is known to be one of the more affordable cities in Florida. For potential residents looking to become homeowners, the median price for a home is $284,900, according to Redfin. This city is a bit further from beaches, so residents get to enjoy other outdoor activities such as biking and hiking. Gainesville is also home to the University of Florida, which is ranked #28 in National Universities.
Jacksonville
Jacksonville has a population of over 1 million people, making it on the list of most populous metro areas in the U.S. The city is south of the Georgia state line and is one of the largest cities in the United States by land. It is the best and one of the cheapest places to live in Florida with the median home sale price of around $235,000.
Naples
Naples is a smaller metropolitan area right on the Gulf Coast but holds the second top spot as the best place to live in Florida, according to U.S. News. This is also another preferred city where retirees settle and enjoy their wealth. Naples offers luxurious beaches, fine dining, and golfing, as well as rural areas for farming. Just two hours away are Tampa and Miami, so residents can take a quick trip to enjoy the downtown nightlife.
Orlando
Orlando is a tourist location and has a reputation for being one of the most highly desirable places to live. The city hosts Walt Disney World and Universal Orlando Resort, drawing thousands of tourists year-round. The costs of living in Orlando have increased in the past year, but its population continues to grow. Residents can enjoy warm weather, theme parks, and more amenities from the tourist attractions right in their backyard. If you are looking to escape the cold weather, Naples is the perfect place to migrate to.
Daytona Beach
Daytona Beach is a budding city just one-tenth the size of Miami. Mostly known as a vacation spot, the city also offers long-term residents a reasonable cost of living. Residents not only enjoy fishing and recreational sports but NASCAR events as it is home to the Daytona International Speedway. For residents who enjoy indoor activities, the city boasts museums, malls, performing arts, restaurants, and more. Daytona Beach residents spend 26.55% of the median household income on housing. People interested can also look to live in nearby cities such as Port Orange and Holly Hill.
Pensacola
Pensacola is known as the "City of Five Flags" for the Spanish, French, British, Confederate, and American governments that claimed the region. Every year the city celebrates this diverse history with a 10-day fiesta. Its beaches directly face the Gulf of Mexico, and residents get to enjoy fishing. Careers in health care, higher education, and tourism are prominent here. The Naval Air Station Pensacola draws military families to the area. Its rich history draws retirees and families alike.
Florida is a Great Place to Live
There are many great reasons to move to Florida. The year-long warm weather, entertainment attractions, and reasonable cost of living can be found in many cities in Florida and is just a few of the benefits it has to offer. Families, young adults, and retirees have a community to come to. If you are ready to make that move, search our directory for top agents in Florida, or search by zip code.