Click here to browse our Real Estate Agent Directory and contact top-rated agents in your area!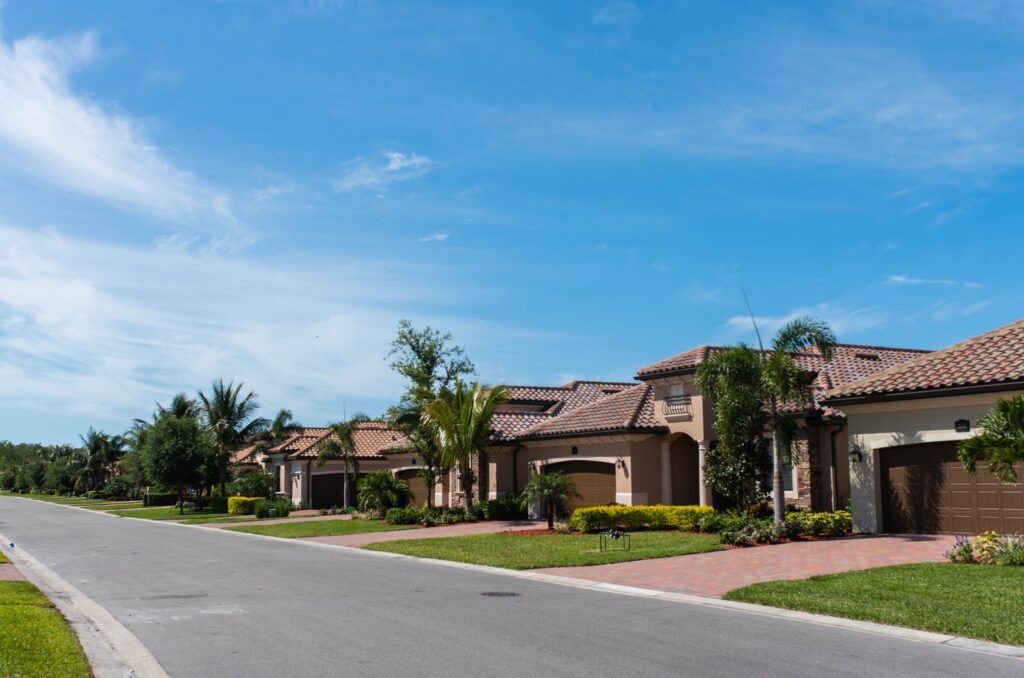 If you're wondering whether or not it's a good time to sell your Florida home—it is! According to Norada Real Estate Investments, home prices in Florida were up 5.8% in December of 2022. The median sale price for a single-family Florida house last year was $402,500, marking a 15.7% increase from 2021. Here's everything you need to know about how to sell a house in Florida.
Factors to Consider as a Florida Home Seller
Although the Florida real estate market is ripe for a successful home sale, there are a couple of things you should keep in mind before listing your Florida home on the multiple listing service and deciding on a purchase price. The first thing you want to consider about the selling process is the fact that Florida homes perform best in the summer and in the winter. The second is that Florida home sellers need to abide by sellers' disclosures.
When is the best time to sell a house in Florida?
Nationally, real estate agents agree that the best time to list on the multiple listing service is between mid-March and early June. But, in Florida, that's not necessarily the case. According to Mashvisor, July is the best month to sell fast, and November is the best month to sell at the highest price.
In July of 2022, real estate agents said it took an average of 43 days for a seller to sell their house in Florida. This is 12 days faster than the annual average. But, sellers that waited until November sold their house in Florida for an average purchase price of $415,000, which was $80,118 higher than the annual average.
In places like Tampa, selling a house in June could get you up to 7% more than the annual average selling price for a house in Florida. Potential buyers are willing to pay a premium price at certain times of the year. Ultimately, the best time for selling a house in Florida will depend on your personal goals as a seller. Make sure to consult with a trusted real estate agent before starting the selling process.
Consult with a Real Estate Attorney about Seller's Disclosures
Florida's real estate laws require sellers to inform potential buyers of any issues that might impact the value of the property. You may be surprised to know that not all states require owners to disclose this information when selling a house. Any real estate attorney will tell you if you have a house in Florida, it's mandatory. Sellers face legal implications for failing to do so.
The Florida Association of Realtors provides sellers with a standard disclosure form so that they're clear on what needs to be disclosed to buyers. On the form, you'll find questions about the condition of your home's major systems and appliances. Your real estate agent may also advise you to disclose events such as water intrusion, roof repairs, termite infestations, and structural damage.
If you're not sure what information needs to be disclosed about your house in Florida, speak to one of the top real estate agents in your area to learn more about seller disclosures. You can also discuss with a real estate attorney familiar with Florida's real estate laws before selling a house.
Getting your House Ready with a Florida Real Estate Agent
Owning a house in Florida allows new homeowners to enjoy several benefits, such as no income tax, low cost of living, and warm weather year-round. Florida sellers with experienced real estate agents on their side have a relatively easy time attracting buyers. That being said, there's still some leg work involved in preparing your Florida home for sale, as well as closing costs to be considered.
Cost of Selling a Home in Florida According to Real Estate Agents
You've probably heard the saying, "you gotta spend money to make money." The same is true when selling a house. In order to sell your home at the best price and in the shortest amount of time, you're going to have to invest in your home sale. Your real estate agent can help you decide which investments will pay off.
In 2023, Florida sellers can expect to pay between 6.5-9.0% of total sales price in closing costs. Aside from closing costs, you'll have to home preparation costs that will vary depending on what you determine necessary. A listing agent will usually advise you to get a home inspection ($250-$370), a deep clean ($150-$500), and home staging services ($650-$2,400) before selling a house.
Home Inspection
Although home inspections are not required, it's always a good idea to get one before selling a house. There's a strong chance potential buyers will request one. You don't want any unpleasant surprises to come up before closing costs are finalized.
Some real estate agents may advise against getting an inspection to protect you as a seller from having to disclose damage to your home. But, it's best you're fully aware of the condition of your property. This allows you to make the most informed decisions about your home sale. Florida inspectors typically check for the following:
Structural damage
Roof condition
Electrical system malfunctions
HVAC system malfunctions
Plumbing system malfunctions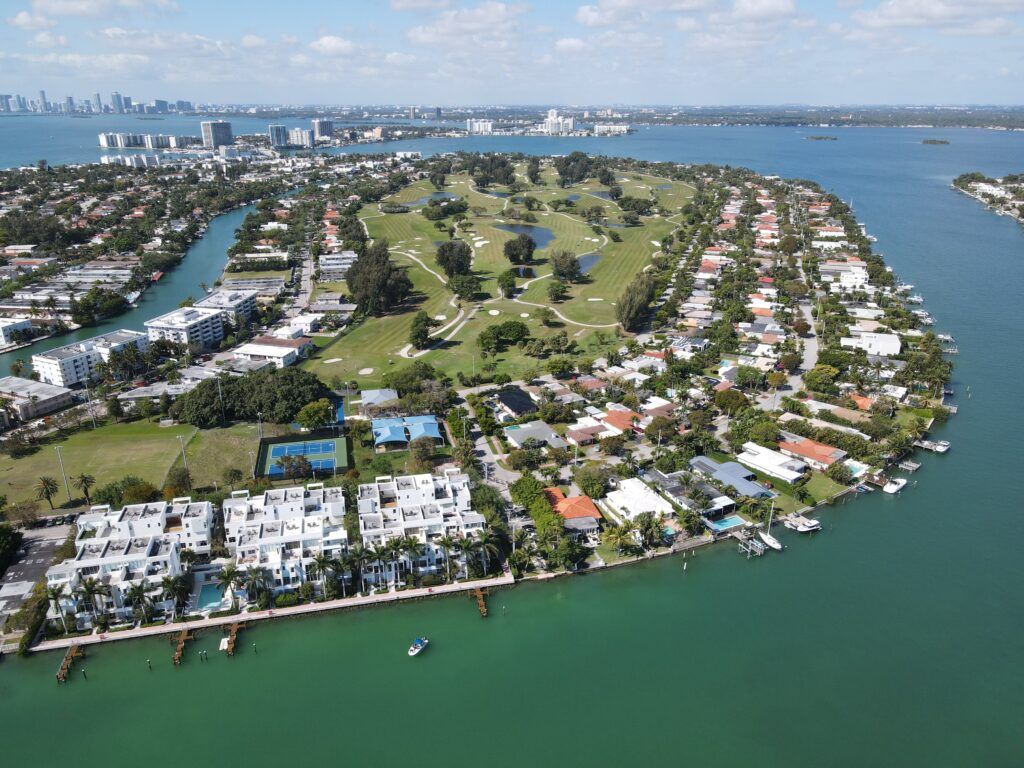 Deep Clean
You may be tempted to just clean and declutter yourself, but it's best to hire a professional cleaning company to perform a deep clean, especially if you have a big house. Any real estate agent will tell you that when selling a home, presentation is everything. You want to make sure you are presenting your home in the best light to secure the best price.
Having your home cleaned from top to bottom before showings begin is a smart move. Not only does it make it easier for you to keep your house clean throughout the selling process, but it also makes your home look more spacious. According to Helen Painter, cleaning alone can boost a home's value by 3.5%.
Staging Your Home
Another home prep task that is well worth the investment is home staging. It's estimated that staged homes sell 87% faster than non-staged homes, and for 20% more money than non-staged homes.
Staging your home for listing pictures, open houses, and showings brings out the best of your space. Staging allows you to highlight what you believe is special and/or most useful about your property. It also helps your real estate agent position your home as a highly desirable property on the market.
The National Association for Realtors claims that "for every $100 invested in staging, the potential return is $400." Forbes reports that a staged home will sell for 17% more money on average than a non-staged home, and that 95% of staged homes sell in 11 days, or less.
Things to Do in Fort Lauderdale
Home to an abundance of Florida wildlife, Fort Lauderdale is the perfect home for nature lovers and beachgoers. Fort Lauderdale Beach has a wide, expansive shoreline that is much less crowded than the beaches in Miami.
Birch State Park offers a wide range of outdoor activities for singles, couples, and families. Las Olas Boulevard hosts a series of art exhibitions and concerts that entertain visitors year-round.
Fort Lauderdale Beach
Fort Lauderdale Beach has the same beautiful sands and clear waters as Miami Beach, but without the rowdy crowds. Even with a peaceful nature, there's plenty to do. Visitors can rent beach chairs and water sports equipment at a nearby rental store. You can also eat or shop at one of the many establishments at the nearby promenade.
Hugh Taylor Birch State Park
Hugh Taylor Birch State Park is a hidden treasure located between the Atlantic Ocean and the Intracoastal Waterway, making it a fun location for all kinds of travelers. Visitors can go canoeing on the park's large coastal dune lake, biking on its 2-mile long paved park ride, or hiking along its Coastal Hammock Trail. The park also has an underground tunnel facilitating direct access to the beach.
Las Olas Boulevard
Home to a variety of restaurants with diverse cuisines, multiple art galleries, and plenty of retail options, Las Olas Boulevard is a must-see for both visitors and locals. Its al-fresco dining options are said to be some of the best places for dinner dates in the city.
Things to Do in South Florida
South Florida is known for its vibrant culture. Performing arts and music venues can be found all over the region, as can nightclubs and bars. There's also plenty to do as a family and on a budget such as visit a water park, historical museum, or natural attractions. Whether you prefer a dip in the ocean, or a peaceful walk through a botanical garden, there's something for everyone to enjoy in South Florida.
Naples Botanical Garden
Displaying 170 acres of carefully cultivated land, Naples Botanical Gardens has over 1,000 distinct species of plants. The garden is divided into seven sections, each representing a unique ecosystem. Visitors can tour the grounds from February to November, at either 11am or 2pm. The Naples Botanical Garden is meant to "present and conserve a space for its visitors to experience plants native to the tropics.
Edison and Ford Winter Estates
Edison and Ford Winter Estates are the former homes of infamous American innovators Thomas Edison and Henry Ford. Every year, thousands of visitors tour its lush gardens and interactive galleries, allowing them to experience the natural beauty and historic significance of the famed estates. Located on the property is the Edison Botanic Research Library, where curious individuals can learn more about Edison's research.
Jungle Island
Open 365 days a year, Jungle Island is easily one of the most enticing zoological experiences in the country! Visitors can get up close and personal with a wide range of animals and plants through the zoo's interactive experiences and live shows. The zoo is home to tigers, primates, lemurs, and birds of prey, among many other species.
Conclusion
With the right real estate agent by your side, selling a house in Florida can be a smooth and seamless process. Although it's a big undertaking, there's no need to be overwhelmed. The first thing you want to do is determine when would be the best time to sell. Next, you want to consult with one of our top real estate agents to review seller disclosure forms in the state of Florida.
Once you've established a timeline for your sale and the documentation you will need to move forward, you want to start getting your Florida home ready for sale for prospective buyers. You do this by assessing the cost of selling, requesting an inspection, performing a deep clean, and staging your home.
Follow these simple tips to increase the chances of selling your home fast and for the most amount of money. With the right listing agent, selling a house in Florida is straightforward and stress-free.