How to Stage a House to Sell – Top Tips and Tricks
Click here to browse our Real Estate Agent Directory and contact top-rated agents in your area!
Staging a house is one of the most important parts of selling your home. Without proper staging, prospective buyers won't be interested and will not be able to see themselves living at your home. On the flip side, high-quality home staging attracts buyers and allows you to get top dollar for your home when selling.
This article discusses some of our top home staging tips and how you can work with a professional staging company to increase your home's selling price and attract more buyers this year.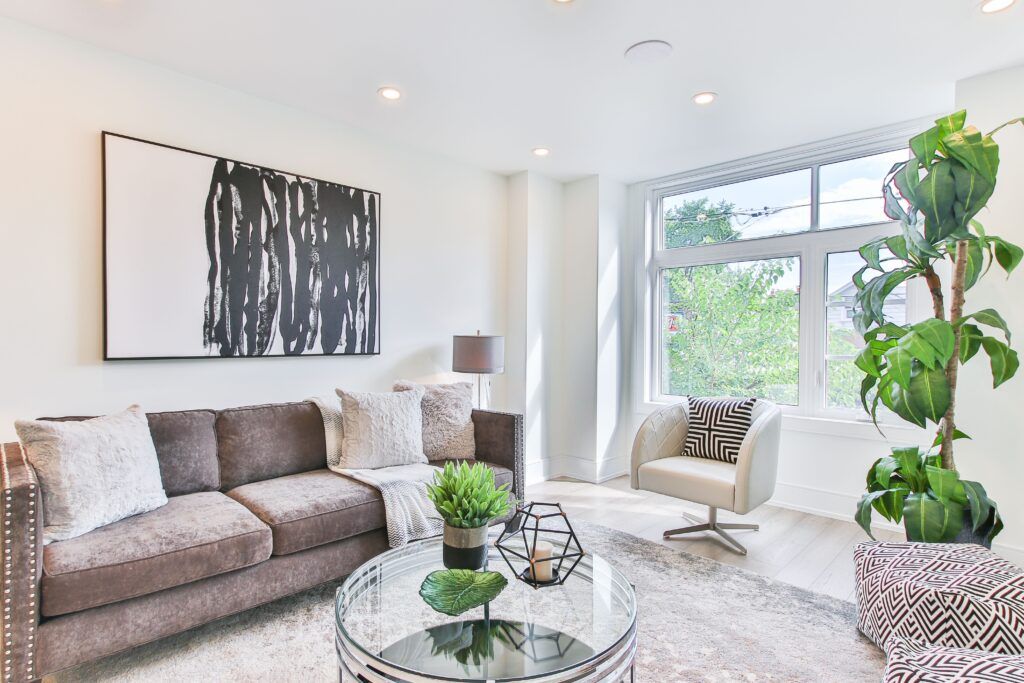 What is staging a house?
Unless you have an eye for interior design, you will want to work with a professional stager when staging your house before selling.
Your real estate agent most likely knows one or more home staging services that they'll recommend working with. You should meet with the home stager to ensure you have the same taste and agree on a plan to stage your home most effectively.
However, not everyone can afford to work with a professional staging company. Here are some tips for sellers that want to stage their home on a budget this year.
Deep clean your home. One of our first home staging tips is to do a full deep clean of your living space. Your goal is to make the home appear move-in ready when your potential buyers visit. Additionally, deep cleaning ensures that all the small spaces and tight quarters are cleaned thoroughly and look their best before staging the home.
Depersonalizing your home. Staging a house requires you to depersonalize the space to appeal to the majority of prospective buyers. Repainting rooms or redesigning your home décor is a great way to depersonalize your home. Depersonalizing your living space by taking down family photos and repainting old rooms also adds value to your home.
Making your home smell nice. Believe it or not, the scent of your home can alter your mood and influence your purchase decisions when shopping for a home. You should keep your potential buyers in mind and fill your home with scents they may find appealing.
Move your furniture around. Sometimes the only thing you need to do to redesign a room is to move the furniture around. You can also mix fabrics, colors, and furnishings to make the living space more appealing.
Staging a house cost
If you choose to work with professional stagers, you should have a realistic idea of home staging costs before starting the process. It's important to know that the price of home staging varies widely and largely depends on your area and the cost of living.
However, data from Homeadvisor found that home staging generally costs between $752 and $2,848 throughout the United States.
Who pays for staging a house?
Home staging isn't cheap in most cases, which may make you wonder who pays for the home staging in the first place. The seller is typically the one that's responsible for paying for home staging. However, this cost may not come directly out of your pocket.
Home staging costs may be included with some full-service brokerage fees. However, it's important to talk with your real estate agent to understand their fee structure fully.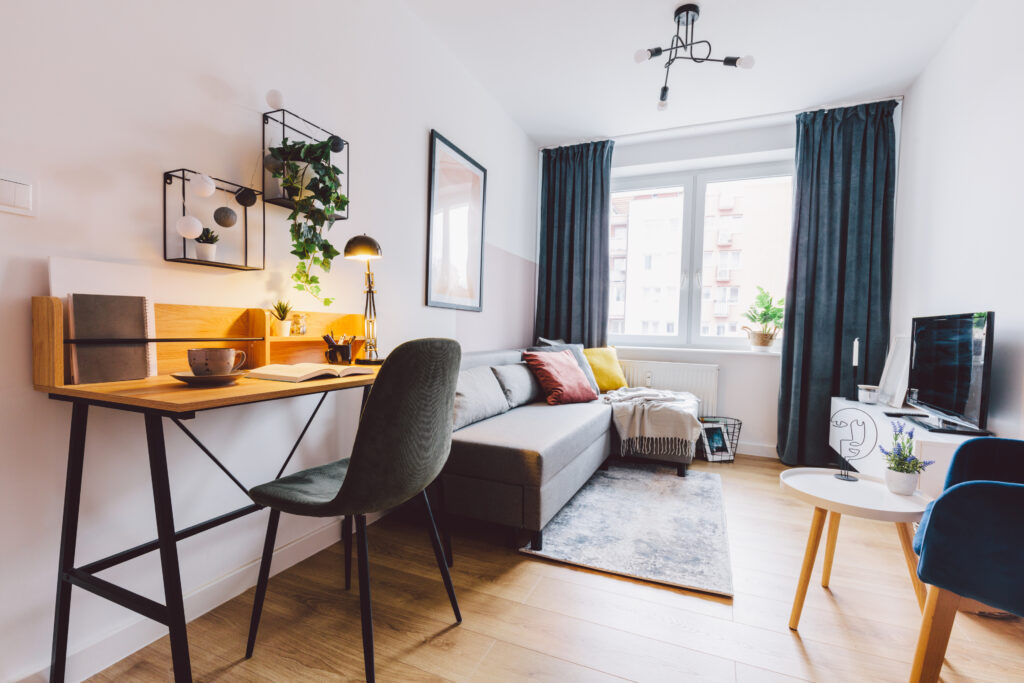 DIY home staging tips
Since the cost of home staging varies, you should talk with several professional home stagers to get an idea of the price of home staging in your area.
If home staging is too expensive for you now, there are plenty of DIY home staging tips that you can use to stage your home effectively while on a budget.
Pay attention to the master bedroom
The master bedroom plays a vital role in every house. This bedroom is where potential buyers will spend most of their time while at home, so it's important to pay close attention to the staging in the master bedroom. Aim to stage the master bedroom in a way that encourages relaxation while also appealing to the eye with neutral colors.
Rent furniture
Old and smelly furniture is almost guaranteed to turn off your potential buyers. If you find yourself with furniture like this, it may be a good idea to rent furniture your potential buyers find more appealing. Furniture rental companies like CORT and Feather are cost-effective ways to rent furniture during the home staging process.
Use your real estate agent's advice
Real estate agents know the importance of staging a home before selling. They also know that the staging can drastically affect how long the house sits on the market and the final sale price of the home. That's why it's vital to consult with your real estate agent before making any quick decisions about staging.
Frequently asked questions (FAQs)
Are you still curious about how to stage your home most effectively? Here are the answers to common questions we get asked about home staging.
What about outdoor furniture?
Home staging doesn't just mean staging the home's interior. People with outdoor areas can appeal to more potential buyers with furniture rentals meant for outdoor living spaces. Things like patio tables, chairs, and umbrellas are great ways to spruce up your outdoor space and to make it more appealing to potential buyers.
What if I don't like the staging of my home?
Professional stagers have experience in staging homes to make them sell. However, you may not always like the staging company's designs. In this case, you should talk with your real estate agent and explain that you don't like the staging they chose.
Your real estate agent will likely assure you that the staging is satisfactory, but if you still dislike the home staging, you can request that it be changed (which may incur an extra cost).
Final thoughts
Staging a house can be an expensive and time-consuming process. Working with a professional home stager is the best way to get results when it comes to staging your home, but it's not always possible for those on a budget. Use these home staging tips to save money while staging and get more for your home when it comes time to sell.