Click here to browse our Real Estate Agent Directory and contact top-rated agents in your area!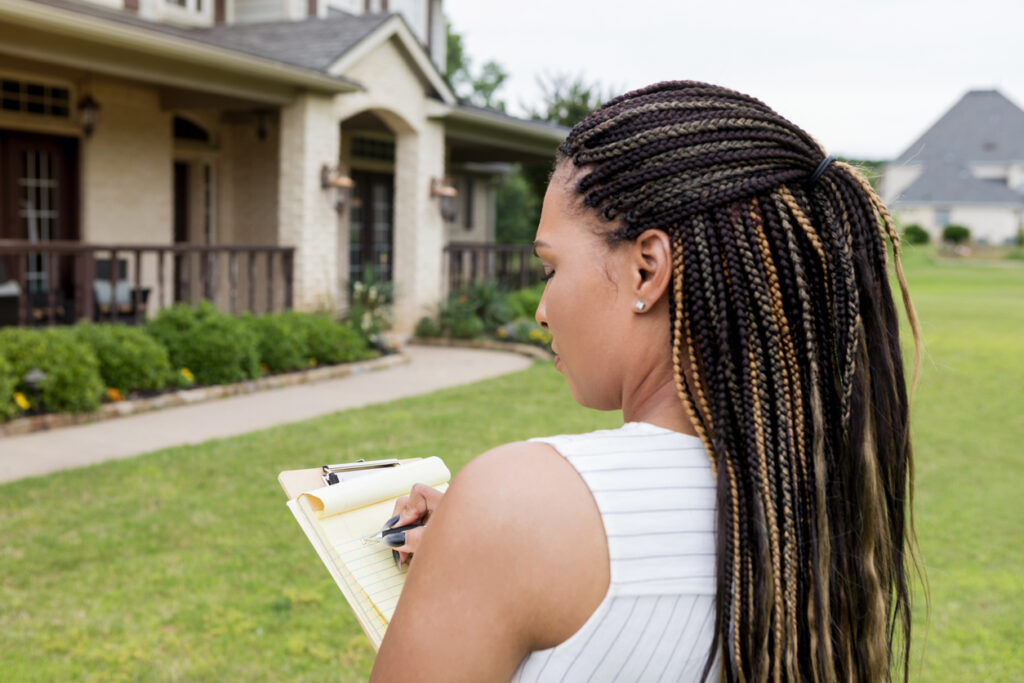 Buyers want to make sure they are getting a good deal, regardless of how competitive the market is. As property owners, you need to be prepared for buyers to add home inspection contingencies to their offers and to request appraisals – especially if they are financing through a mortgage lender. One document that buyers rely on to better understand the state of the property is the seller disclosure. This is a document that you create that reviews everything buyers need to know about the property.
It is important to be transparent and thorough in the property disclosure, otherwise, your buyers might discover unexpected problems with the house and walk away from the deal. Learn what are seller disclosures and how to draft one effectively.
What are seller disclosures?
A seller's disclosure statement (also known as a property disclosure or real estate disclosure form) is a legal document that outlines the state of the house. Your Realtor likely already has a seller's disclosure template on hand and will use this to ask about your home when it is time to sell. Your agent will run through a series of questions like: when was the roof last replaced, will you be moving with the refrigerator, and is any known termite damage?
After your Realtor walks you through these basic questions, they go into further detail about your known issues with the home. There is space in the seller agreement to clarify any problems. For example, if there is termite damage in your house, there will be space in the agreement for you to name the last time your house was tented and discuss any repairs you have made.
Your Realtor will hold on to this property disclosure statement and present it to your buyer after you accept their offer. However, in some markets and states, it isn't unheard of for a seller to release the disclosure to the buyer before they extend an offer. In a buyer's market, a property disclosure statement without any red flags can convince some people to extend an offer on the property.
How do you fill out a property disclosure?
You can help yourself and your real estate agents by preparing ahead of time to review your property information. Pull any documents you have on your house so you can answer the questions related to the state of the property. You can also look at seller disclosure templates and find specific requirements based on the state you live in.
Here's how it works. Your real estate agent will ask you basic questions that you answer yes, no, or unknown. (For example: have you replaced the HVAC system since you lived here? No. How old is the water heater? Unknown.) This is where pulling your home documents can help. You can look up information related to when you last made repairs and prove that any known issues have been addressed.
The point of a seller disclosure isn't to make your house look perfect. No house is perfect. The goal is to provide as much information as possible so the buyer feels confident moving forward with the purchase process. The same can be said about a home inspection. There is no passing or failing the inspection. Instead, the goal is to highlight any potential issues the buyer should be aware of before closing on the property.
Do you need a seller's agreement for an as-is sale?
You do need to include a property disclosure statement if you are selling your house as-is. An as-is listing simply alerts buyers that you aren't going to make any improvements to the property before you move out. This tag prevents buyers from making repair requests in their offers or after the home inspection.
An as-is sale does not allow you to hide issues from the buyer. You cannot pretend like there aren't any problems and expect the buyer to move forward without caring about the state of the house. Being transparent about any problems with the house through the use of a real estate disclosure form can actually speed up the as-is home sale process. Your buyers will feel more confident about the home they are buying because they know what to expect with repairs and upgrades.
What happens if you hide information on the seller's disclosure?
One of the worst things you can do is hide information from your real estate agent or potential buyers. If you know there is a problem with your home and you do not disclose the issue, you could have trouble selling the property in a timely manner. You are also legally required to disclose issues and could face issues with federal law if you mislead buyers. Here are three potential scenarios.
The Home Inspector Catches the Issue
The most likely scenario is that the home inspector catches the issue when they are evaluating the home. Thorough inspectors look at everything from the moisture levels in the walls to the kitchen appliances. After the inspection, your buyers can negotiate new terms of sale. They might not move forward with the sale until you fix the issues or they could request a lower sale price to account for the problems.
In this case, keeping a known issue off the disclosure form just delays the inevitable of buyers discovering it.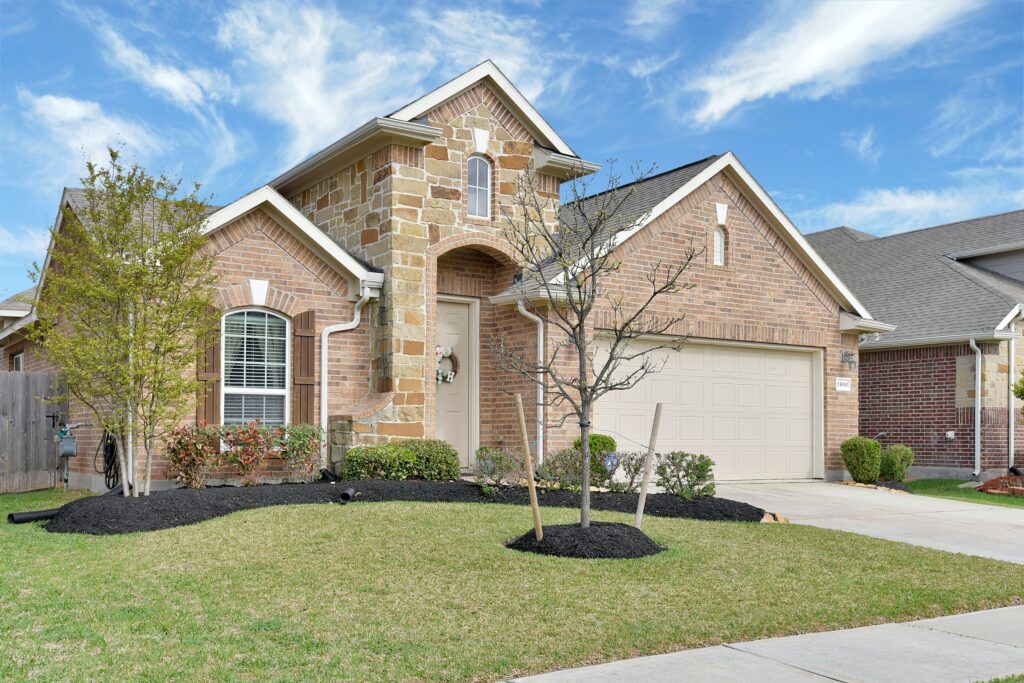 The Buyer Walks Away from the Deal
In the next scenario, the issue is serious enough for the buyer to walk away from your property entirely. For example, if your house is built over a sinkhole or has lead-based paint on the walls, your buyers might not have the budget or desire to take on these projects. Some mortgage lenders won't approve homes that have major issues because they are too risky for buyers to afford.
If this is the case, you will have to market your home again and try to attract new buyers. There's a chance that your real estate agent also stops working with you because you hid known issues from them.
The Buyer Hires a Real Estate Attorney to Sue for Known Issues
Let's say the buyer makes it to the closing appointment and buys the house without discovering any major issues. However, they learn that there are serious issues after they move in. In this case, the buyer needs to prove that you knew about the issue before listing the house and actively hid it from your real estate agent, inspector, and buyers. If the buyer can prove this, they can hire a real estate attorney and sue you for misleading them about the condition of the house. Penalties vary between state and federal law regulations.
Selling a house with known issues that are never disclosed is illegal. The prospective buyer thinks they are paying a fair price for the quality of the home when in actuality they are overpaying because of significant issues with the property.
Unknown Issues Do Not Apply
A known issue is a problem that you are actively aware of. An unknown issue is one that you didn't know was a problem. For example, if the roof leaks into your attic, you might not immediately know about the problem. You aren't liable if you had no personal knowledge of the lead-based paint or other defects in your home when you sold it.
It's up to both the buyer and the real estate attorney to prove you knew about problems with the house.
Remember to Disclose Repairs and Other Fixes
Home inspectors and mortgage underwriters will treat your house like an archeological dig. They will look for clues that tell a home's history and highlight any problems that have occurred in the past or present. This means you need to answer for any evidence of repairs they find. Use your seller disclosure to highlight the repairs you have made over the years.
For example, if you discover lead-based paint on your walls, include the removal and repainting invoices from the company you hired on your property disclosure form.
As a homeowner, one of the best things you can do is save any invoices and receipts from repairs. When it comes time to sell your property, you can prove that licensed professionals took care of any issues. This confirms the home is in good condition.
>>MORE: Finding a Top Real Estate Agent near you is easy with FastExpert
Highlight Any Assets You Aren't Leaving With the House
Seller disclosures aren't just used to list problems with the house. They also address any assets or items that the seller intends to bring with them. If you have an above-ground pool, you might decide to empty it, pack it up, and bring it with you. You don't want prospective buyers making offers on the house because they are excited to live in a property with a pool.
Your agent should walk you through each asset in your home and ask if you are moving with it. These will range from the kitchen and laundry appliances (washer, refrigerator, stove) to your blinds and curtains. A prospective buyer might not be interested in moving into your home if the restaurant-quality kitchen appliances are coming with you.
Hire a Quality Realtor Through FastExpert
You don't need to be a real estate professional to sell your house or condo. Your Realtor should walk you through each part of the real estate transaction, from the property disclosure form to your closing date. However, if you know what to expect when working with buyers, you can be prepared. This is why it's important to know what seller disclosures are and why they are so important.
If you are ready to sell your house, let our team at FastExpert help you. We offer the #1 trusted platform to search, compare and hire the best agent. You can spend less time reviewing Realtor profiles and more time preparing to move. Check out some of the top real estate agents in your area through FastExpert. Then take the first steps toward hiring a Realtor who can sell your house.