6 Value Boosting Home Improvements for Palm Springs, CA
Click here to browse our Real Estate Agent Directory and contact top-rated agents in your area!
FastExpert partner and one of Coachella Valley's most trusted brokers, Mike Jeppson, shares his invaluable insight on value-boosting home improvements for Palm Springs, CA, and Southern California.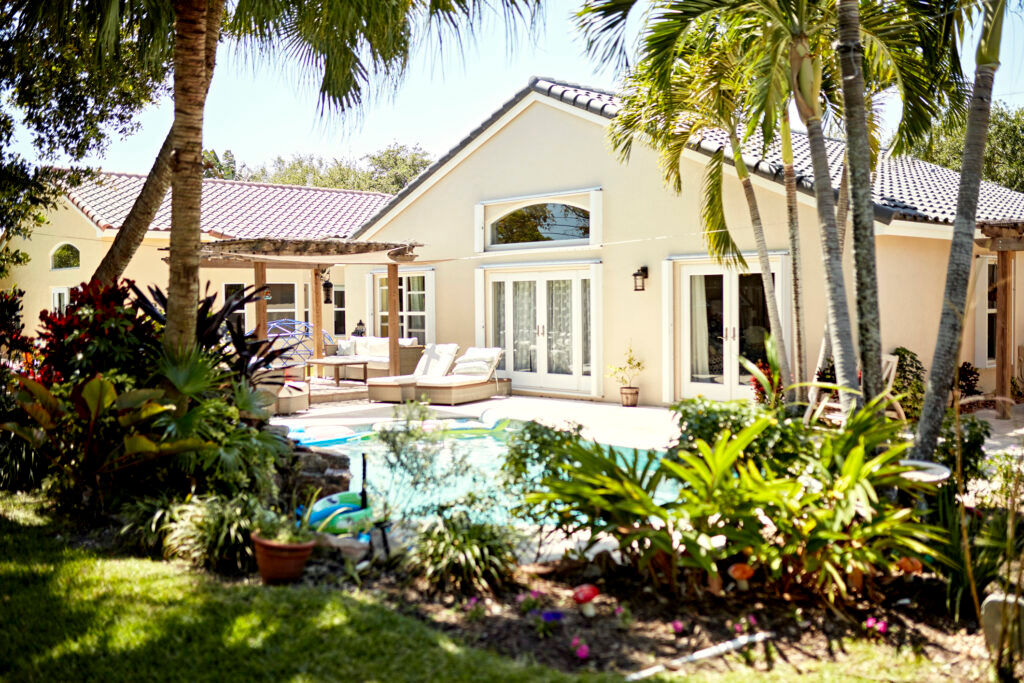 A variety of home improvements in Palm Springs, California can increase the value of a property. Even if you don't live near Palm Springs, many of these tips can be applied anywhere in the nation.
Here are six ideas from a seasoned and professional real estate broker in the local Palm Springs, CA, real estate market that will add to the market value, demand, and desirability of your Palm Springs property:
6 Home Improvements for Palm Springs to Boost Value
1. Add a Pool and a Spa
Palm Springs is very well known for its warm (some call it hot :)) weather.
Pools and spas can be a huge selling point. They are equally essential for your own enjoyment and for potential buyers. In fact, this could be the decision maker between your home selling or not selling.
Pools and spas are very important in this area and will no doubt add to the demand, value, and marketability of your Palm Springs home. Overall, pools are popular in Palm Springs because they provide a practical way to cool off in the desert heat, offer a luxurious lifestyle amenity, enhance the visual appeal of a property, and can be a good investment in the local real estate market.
Check out these awesome Palm Springs area homes with amazing pools. Enjoy!
2. Update the Kitchen
The kitchen is often the heart of the home, and updating it can add massive value to your property.
Consider installing new cabinets, countertops, and appliances to make your kitchen more modern and functional.
Be sure to consult a local market expert to assist with making the best design and materials choices. This can make a huge difference in the overall outcome of your project.
Leaning on current trends can be risky, and it is important to work with a professional when making design and materials decisions. There is a very diverse range of architectural styles in the Palm Springs area, and it is critical to understand what styles match with other styles so your projects appeal to a wide range.
3. Upgrade the Bathroom(s)
A bathroom remodel can also increase the value of your home.
Consider installing a new vanity, updating the shower or bathtub, and adding new fixtures.
Bathrooms can be a fun place to be bold; however, you also want it to be attractive to any person walking into your home. Consult with an interior designer or a professional to assist with making the best design and materials choices.
You want to love the finished product and appeal to the most potential buyers at the same time. It is important to stay within the lines of the architectural style of the property.
4. Add/Improve Outdoor Living Space
With the beautiful weather in Palm Springs, outdoor living space is highly desirable, and in most cases a necessity.
Consider adding a patio, installing an outdoor kitchen, or creating a fire pit area. Or all of the above!
Outdoor living space is in high demand in the Palm Springs real estate market. Buyers flock to well-appointed properties, and in many cases, the quality of the outdoor space can influence buyers even more than the interior.
Your outdoor space offers a great way to relax and entertain your guests.
To ensure proper permitting and authorization on your outdoor projects, work with a professional. Buyers want to be assured that these home improvements were completed properly and that it was permitted work. You could lose a buyer if the work was not authorized legally.
To maximize the value of your outdoor projects make sure to have everything handled properly during plan approval and installation.
5. Install Energy-Efficient Features
California is known for its focus on sustainability, and adding energy-efficient features to your home can be a big selling point.
Consider installing solar panels, upgrading your insulation, or adding smart home technology.
SmartHome features are very popular and in demand in the Palm Springs area and the likelihood is that this will only become more important in the future. Install these items now and reap the benefits.
Technology is making life easier and more efficient every day. In addition, this adds to the homeowner's comfort and can certainly increase the desirability of the property. App-controlled thermostats and other automated control features are a nice touch and are very popular amongst today's most discerning home buyers.
>>Got Questions? Ask a Licensed Real Estate Agent for Advice
6. Enhance Curb Appeal
First impressions are important, and enhancing your home's curb appeal can also increase its value.
Consider adding landscaping, painting the exterior, or installing new windows and doors.
Sprucing up the side fencing or gate can be a cost-efficient way to add value and curb appeal. Generally, these are the first things guests, visitors, friends, family, and anyone else driving by or stopping by your property will see.
Quality enhancements to the curb appeal can go a long way in the overall impression of the property.
Remember, before making any home improvements, it's important to research the potential return on investment and consult with a local real estate agent to ensure you're making educated and informed decisions for your property.
Do not go about it alone and risk the possibility of making incorrect, or non-value-adding improvements.
Work with a Top Real Estate Agent
It can be tough to know which improvements to make and even more difficult to find a real estate agent that fits your needs.
Fortunately, FastExpert makes it easy. Browse the FastExpert directory to read reviews and message with agents. With reviews, ratings, and the world's largest real estate directory, you can find your perfect agent.
Work with Mike Jeppson
As a FastExpert Top Agent, you can expect the best from me. My team of professionals welcomes the opportunity to answer any questions you may have about this list of home improvement suggestions. If you are looking for vendors of any type or any other real estate-related information in Palm Springs please do not hesitate to reach out.
People travel from all over the world to enjoy the Palm Springs luxury lifestyle, and we welcome the opportunity to share with you. Lean on our in-depth knowledge and experience and maximize your investments.
MORE AWESOME INFO: