FastExpert partner and one of Coachella Valley's most trusted brokers, Mike Jeppson, shares his invaluable insight on spring home selling tips for Palm Springs, California.
Click here to browse our Real Estate Agent Directory and contact top-rated agents in your area!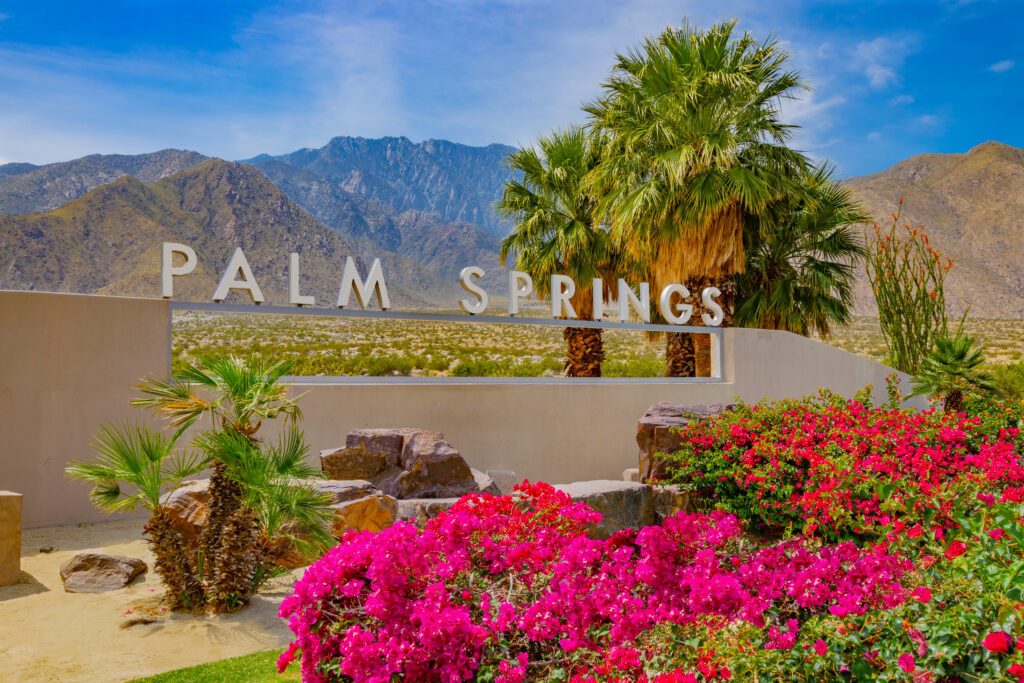 Spring is a magical time in the Palm Springs, CA area. The weather is sunny and perfect nearly every day, and visitors come from all over the world to escape the cold weather and enjoy all of the amazing things the Coachella Valley has to offer. From world-class golf courses to trendy music festivals, Palm Springs has something for everyone.
The springtime buzz also presents a great time to sell your home. Currently, inventory remains lower than normal for this time of year. The low inventory is helping to keep prices strong. In addition, we are still in a seller's market in most of the Coachella Valley cities.
At this time, experts are not expecting any sudden jumps in the inventory of available homes; therefore, this spring should present a very attractive market for home sellers. 
Nevertheless, sellers need to be prepared to highlight the star qualities of their homes. Many buyers are reluctant to move forward with a purchase given the rising inflation and interest rates. Therefore, make your home irresistible by following these 7 home selling tips for Palm Springs and prepare your property for a successful sale.
Spring Home Selling Tips for Palm Springs
1. Curb Appeal
Palm Springs is known for its stunning architecture and desert landscapes. Make sure your home's exterior curb appeal is inviting and in line with the surrounding area. Clean up the yard, mow the grass, trim the bushes, remove any debris, and plant beautiful flowers.
You only get one chance when a prospective buyer pulls up in front of your home, and first impressions are everything. The competition will have its curb appeal dialed in, and you will need to do the same to get the best possible results. 
2. Stage and Declutter
Clear out the clutter from your home. Personal items, photos, and momentous should be removed so that potential buyers can envision themselves in the home. Creating a neutral space allows buyers' imaginations to run free.
Personal items can detract from a home and cause the buyer to be distracted from the most important elements of the home. You need to begin packing for your move anyways, so start with all personal items and help your home show in its best possible light. 
3. Make Necessary Repairs
A home in good condition will typically sell faster and for more money. Take care of any lingering repair items before you put the home on the market.
Noticable repairs can cause a home to sit on the market longer. In addition, the seller often has to fix these items after the inspection report. If you are unsure of what repairs to make, a pre-listing home inspection is a good idea.
Consult with a top local real estate professional to determine the repair items that will provide the best return on investment. 
4. Highlight outdoor living spaces
Make sure all outdoor living spaces are clean and inviting. If you can only stage one part of your Palm Springs home, stage the outdoor living space over the interior.
A major draw for buyers in Palm Springs is the outdoor lifestyle. Make your patio and pool shine! A recent Los Angeles Times study indicated that demand for outdoor living spaces is at an all-time high coming out of the pandemic. 
5. Get Professional Photos and Video
Show off your home! With roughly 90% of all home buyers beginning their search online, high-quality photos and videos are a must for any marketing plan.
Make sure you hire a real estate professional who uses only the highest quality marketing materials when presenting your home to the marketplace. One of the best ways to accomplish this is with professional photos and video of the home including drone and 3D walkthroughs.
It is essemtial to wow buyers who are finding your home on the internet.
>>MORE: Finding local agents is easy with FastExpert
6. Price the home correctly
Make sure you work with a top local real estate agent to determine the correct price and marketing strategy for your home.
Overpricing can lead to delayed time on the market and possibly receiving less money for it in the future. Pricing your home correctly will help to get the highest net possible and allow you to move forward with your future plans after your home sells. 
7. Make the home easy to show
Generally speaking, the easier to show, the more activity you will receive. Take advantage of the busy spring real estate market and make your home available to be shown with short notice. The best way to do this is to keep the home clean and ready to show at all times while it is on the market. Making a home difficult to show will result in fewer showings and fewer offers to consider. 
Find the Right Real Estate Agent for You
The spring of 2023 will be a great time to sell your Palm Springs area home.
Buyers are out and about and looking to buy. The higher interest rates are being offset by low inventory. Home sellers who take action on the key points in this list will be able to sell their homes quickly and at top dollar.
Who you work with to accomplish the goal of selling your home is more important than ever before. Make sure you do thorough research before you sign an agreement with a real estate professional. Hiring the right agent can make a huge difference in the experience you have selling your home and can be the difference between selling your home and not selling it.