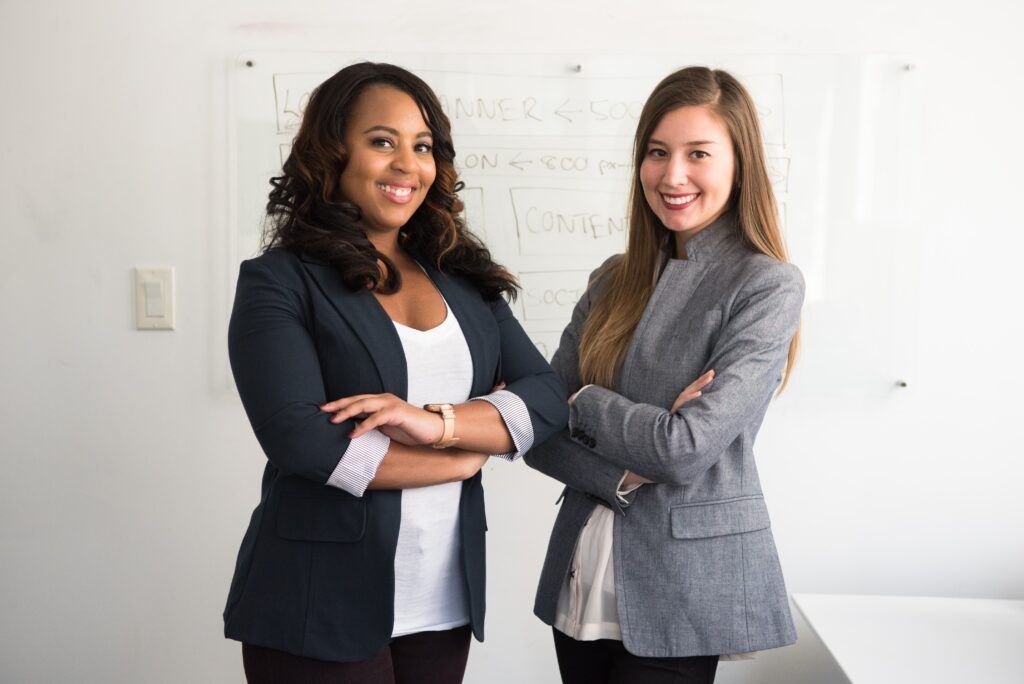 A top-notch California Real Estate Agent is a useful ally. California is one of the most sought-after places to live in the United States and for good reason. It is home to one of the biggest entertainment industries, restaurants and food, construction, education, internet publishing, broadcasting, and more!
But, with so much to offer, it can be difficult to find the right real estate agent. Knowing the qualities to look for before you start your search can help you save time, money, and energy.
Quick California Real Estate Stats
What Qualities Make a Great California Real Estate Agent?
For buyers and sellers, having an expert on your side can make all the difference. Here are ten things to look for when you're searching for the best real estate agent in California:
1. Professional in Every Situation
Great real estate agents are always professional. No matter what the situation, they will maintain their composure and make sure that you feel confident and comfortable with them.
2. Vast Knowledge of The Area
If you're looking to buy or sell in a specific area, it's important to find an agent who knows the ins and outs of that neighborhood. They should be able to tell you about the schools, the crime rate, upcoming development plans, and anything else that might impact your decision.
3. Active in The Community
A great real estate agent is active in their community. This means they're involved in local organizations, charities, and events. They should also have a good relationship with other professionals in the area, such as loan officers and home inspectors.
4. Excellent Communication Skills
One of the most important qualities of a great real estate agent is excellent communication skills. They should be able to keep you updated on new listings, price changes, and open houses. They should also return your calls and emails promptly.
5. Strong Negotiation Skills
When it comes time to negotiate, you want an agent who is firm but fair. They should be able to get you the best price possible without sacrificing your satisfaction.
6. Skilled in Marketing
A great real estate agent knows how to market a property. They should be able to create eye-catching listings and hold successful open houses. They should also have a strong online presence.
7. Tech-Savvy
In today's world, it's important for real estate agents to be tech-savvy. They should be comfortable using social media, video conferencing, and other digital tools.
8. Always Learning
The best agents are always learning. They stay up-to-date on the latest industry news and trends. They also take classes and participate in continuing education programs.
9. Holds Themselves to High Standards
Great agents hold themselves to high standards. They are honest, ethical, and professional at all times.
10. Reputable
When you're looking for a real estate agent, word-of-mouth is often the best way to find someone reputable. Ask your friends, family, and co-workers if they have any recommendations. You can also check online reviews.
11. Gets to Know You
The best agents take the time to get to know their clients. They learn about your wants, needs, and budget. They also keep your best interests in mind at all times.
12. Full-Service Agent
When you're working with a great agent, you should feel like you're their only client. They should be available to answer your questions and address your concerns. They should also be willing to go above and beyond to help you buy or sell your home.
13. Stays on Top of Market Trends
A great agent always stays on top of market trends. They know when is the best time to buy or sell in your area. They can also give you insights into what might happen in the future.
14. Connected With Other Professionals
A great agent is connected with other professionals, such as loan officers and home inspectors. This means they can help you resolve any issues that come up during the buying or selling process.
15. Easily Accessible
A great agent is easily accessible. You should be able to reach them by phone, email, or text. They should also respond to your messages promptly.
16. Gives 110%
The best agents always give 110%. They work hard to ensure that their clients are happy. This commitment to excellence is reflected in everything they do.
17. Honest and Ethical
The best agents are honest and ethical. They always have their clients' best interests in mind.
18. Certifications & Awards
The best agents have earned certifications and awards from their peers. The most popular awards are the REALTOR® of the Year and the Five Star Professional award.
19. Membership in Local & National Associations
The best agents are also members of local and national associations, such as the National Association of REALTORS® (NAR) and the California Association of REALTORS® (CAR). These memberships show that the agent is up-to-date on the latest industry trends.
20. Professional Photography & Virtual Tours
The best agents also use professional photography and virtual tours to market their listings. This helps the listings stand out from the competition and attracts more buyers.
California Real Estate Agent Data
In addition to the qualities listed above, there are specific data statistics you should pay attention to when choosing a real estate agent in California. The following is a list of the most important data points:
21. Number of Years of Experience
The average real estate agent in California has 9 years of experience. The more years of experience, the more years of continuing education the agent must have completed under California law.
22. Average List to Sales Price Ratio
There is a metric called the asking price to sales price ratio, which is the percentage of the original listing price that the home sells for. You should ask your agent what this number is in your area.
The higher the ratio, the more negotiating power the agent has. If the ratio is above 100%, this means they can consistently negotiate higher sales prices for clients. If it is below 100%, it could mean they lack the negotiating skills needed to get the best price for their clients.
23. Average Commission Rate
The average commission rate for a real estate agent in California is 4.9%. However, this number can vary depending on the type of property being sold and the agent's experience.
24. Average Number of Homes Sold Per Year
Typically, the average agent sells between 9 and 12 homes per year, equal to about one home per month. After all, selling a home is a full-time job.
25. Average Days on Market
Ask the agent what the average days on market are in your area. This is the number of days it takes for a home to sell from the time it is listed until the time it goes under contract.
A lower number of days on market means the agent is good at pricing homes correctly and marketing them effectively.
26. Total Volume of Homes Sold
In addition to the average number of homes sold annually, you should also ask the agent about their total volume of homes sold. This number is a good indicator of the agent's experience.
27. Percentage of Buyers vs Sellers
The agent should also be able to tell you what percentage of their business is buyers vs sellers. A higher percentage of buyers means the agent is good at finding homes for their clients. A higher percentage of sellers means the agent is good at listing and selling homes.
28. Online Reviews
Read as many reviews online as you can find. With FastExpert, you can see agent reviews, bios, recent sales, and more. We make it easy for you to find the best agent for your needs.
The Bottom Line
When it's time to find a real estate agent in California, trust FastExpert to connect you with the best. With our help, you can find an agent that meets all of your needs and expectations.