Tips for New Real Estate Investors Looking to Get Into the Market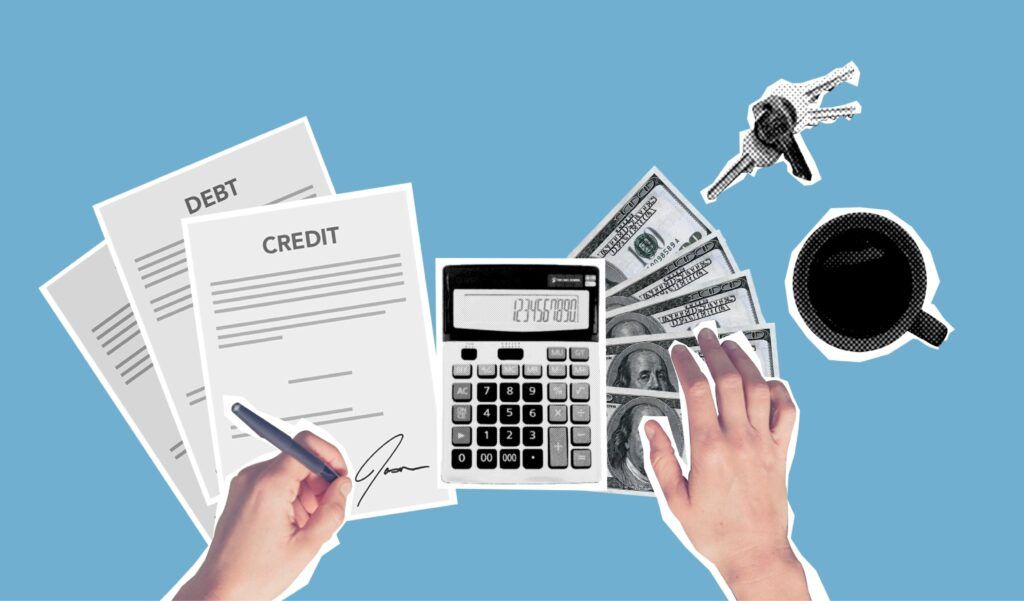 2022 is certainly shaping up to be a case-study year for real estate investing. Record inflation, high interest rates, and a bearish stock market have made it more difficult than ever to find reliable investments. Nevertheless, there are still plenty of opportunities out there for those who know where to look.
The team at FastExpert wants to help you better understand the current state of the market and some tips to get started as a new real estate investor. So, we reached out to Awning, a top-rated real estate investment firm, to ask for their thoughts.
Awning is a real estate investment platform that helps people build wealth through rental properties. Their technology makes it easy to find and finance cash-flowing properties across the United States.
Here's what they had to say:
"We are still seeing a very hot market, with multiple offer situations for properties that are good long-term and short-term investments. Many investors continue to pull cash out of financial markets and are looking for more stable investments backed by real assetsAssetAnything of monetary value that is owned by a person or company. Assets include real property, personal property, stocks, mutual funds, etc.. While interest rates have risen, investors are still finding 5-8% cap rate opportunities to general very real returns, plus appreciationAppreciationAn increase in the market value of a home due to changing market conditions and/or home improvements.."
This is certainly welcome news for those who are looking to get into the market, but it's important to remember that the opportunities aren't endless. You need to be strategic in your approach if you want to find success as a real estate investor in today's market.
So, FastExpert wants to help you get started investing on the right foot by sharing some of our golden tips for new real estate investors:
Do Your Homework
The first step to any successful investment is doing your homework. You need to have a firm understanding of the market you're entering, the asset you're buying, and the risks involved. This research will help you make informed decisions and avoid any costly mistakes.
There are many different types of investment properties, from single-family homes to multi-unit dwellings and commercial buildings. Each comes with its own set of risks and rewards, so it's important that you understand the ins and outs of each before making a purchase.
You should also be aware of the different types of financing available to you, as this can have a big impact on your return on investment. Different loans come with different interest rates and terms, so it's important to compare your options and find the best deal.
Be Strategic
It's important to have a plan and be strategic in your investment decisions. You need to know what you're looking for, what your goals are, and how you're going to achieve them. Without a clear plan, it's easy to get lost in the sea of opportunities out there.
Some things to consider when putting together your strategy include:
Your investment goals – Cash flow, appreciation, tax benefits, etc. are all important factors to consider.
The type of property you're looking for – Are you interested in a single-family home, a multi-unit dwelling, a commercial building, etc.
The location of the property – Location, location, location. With the great reshuffling beginning to even out, this is more important than ever.
Your budget – How much can you afford to spend on a property? What happens if repairs are needed?
Your timeline – Are you looking for a short-term or long-term investment?
Your exit strategy – How are you going to sell the property or cash out on your investment?
Your target rent price range – What is the fair rental price in the area? How does that compare to your mortgage payment, taxes, and insurance?
Your target return on investment – What are you looking to make on your investment?
Your risk tolerance – How much risk are you willing to take on? Is the investment relatively safe for the long term? Or, are you focusing on more risky, short-term goals?
By being clear about your goals and understanding your risk tolerance, you can make better investment decisions that are more likely to lead to success.
Find a Niche That You're Passionate About
Investing in real estate can be a very rewarding experience, but it's not for everyone. To find success, you need to be passionate about what you're doing. If you're not passionate about it, you probably won't stick with it for the long haul.
Use Technology to Your Advantage
Technology has changed the way we do business, and real estate is no exception. There are a number of different technology tools that can help you find, finance, and manage your investment property.
Some of the different technology platforms available to real estate investors include:
Property listing sites – These websites allow you to search for properties that meet your specific criteria.
Mortgage calculators – These online tools can help you estimate your monthly mortgage payment, compare different loan options, and more.
Home inspection apps – These apps allow you to schedule and keep track of home inspections.
Property management software – This type of software can help you manage your rental property, keep track of payments, and more.
By using technology to your advantage, you can save time and money on your investment property.
Hire a Professional
Investing in real estate is a big decision, and it's one that you shouldn't take lightly. If you're not sure where to start or what to do next, it's always a good idea to hire real estate professionals.
A good real estate agent can help you find the right property, negotiate the best price, and more. A Mortgage BrokerMortgage BrokerAn individual or firm that brings borrowers and lenders together for the purpose of loan origination. A mortgage broker typically takes loan applications and may process loans. A mortgage broker also may close the loan. can help you get financing for your investment property. And a property manager can help you manage your rental property and tenants. By working with a professional, you can avoid making costly mistakes.
Create a Team of Trusted Advisors
Successful real estate investors know that they can't do it all alone. That's why it's important to create a team of trusted advisors. This team should include your real estate agent, mortgage broker, property manager, accountant, lawyer, and more.
By working with a team of trusted advisors, you can get the guidance and support you need to make smart real estate decisions.
Diversify Your Portfolio
Real estate investing is all about diversification. By investing in different types of properties in different locations, you can minimize your risk and maximize your potential for returns.
Some of the different types of properties you can invest in include:
Residential properties – These can be single-family homes, condos, townhomes, and more.
Commercial properties – These can include office buildings, retail storefronts, warehouses, and more.
Multi-family properties – These can be apartment buildings, duplexes, and more.
Vacant Land – This can be land that is undeveloped or used for farming or other purposes.
By diversifying your portfolio, you can minimize your risk and maximize your chances of success.
Be Prepared for the Unexpected
Investing in real estate is a big commitment, and it's one that comes with a certain amount of risk. No matter how well you plan or how much research you do, there's always a chance that something could go wrong.
That's why it's important to be prepared for the unexpected. Have an emergency fund in place in case something goes wrong with your investment property. And make sure you have adequate insurance coverage to protect yourself from liability.
By being prepared for the unexpected, you can protect yourself and your investment.
Have Realistic Expectations and a Solid Plan
Investing in real estate is a big decision, and it's one that you shouldn't take lightly. Before you make any decisions, it's important to have a realistic understanding of the market and what you can expect. It's also important to have a solid plan in place.
The Bottom Line
Investing in real estate is a big decision, but it can be a great way to build wealth. If you're thinking about investing in real estate, be sure to do your research and consult with a professional. And always remember to have realistic expectations and a solid plan in place.
As Awning points out:
"2022 started hot and will continue to heat up. Capital is currently shifting from financial markets into investment properties. Institutions also don't believe the market has peaked because they continue to raise rents and hold many of their long-term single-family investment properties.
Every single underlying trend, relatively low rates, increased liquidity, work from home, low housing stock, high material costs, and low numbers in new housing, have stayed constant. Expect the market to stay hot, even as the Fed prepares to raise rates again."
And, with FastExpert, you can find the right real estate agent to help with your investment property. FastExpert is a free service that connects you with top-rated real estate agents in your area.
Get started today and find the right real estate agent for you.