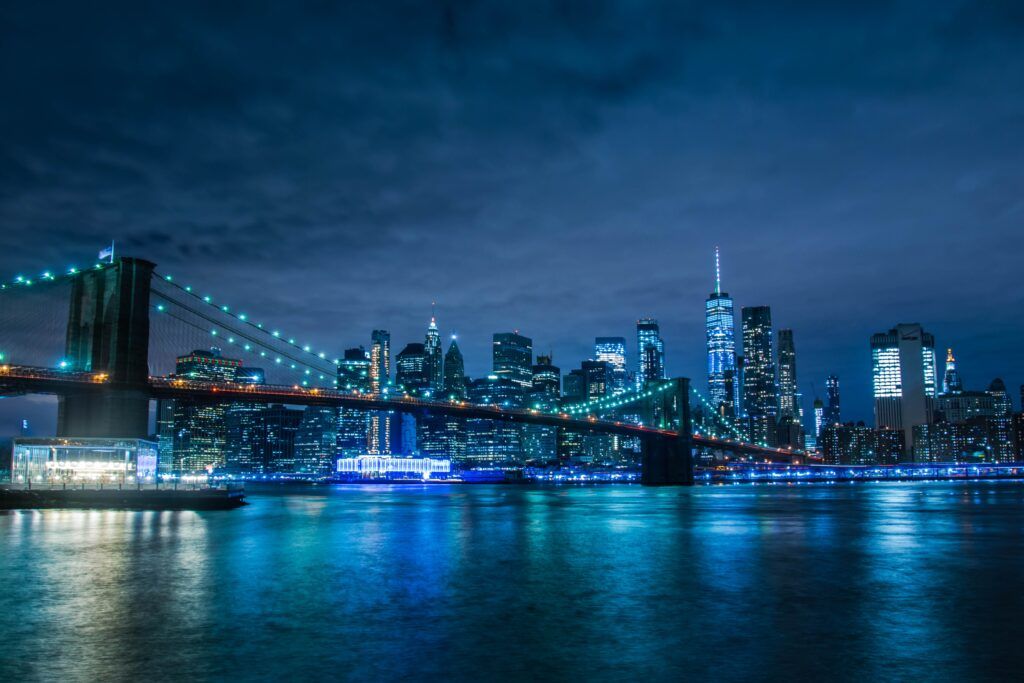 As the COVID pandemic swept across the world, New York was one of the hardest-hit areas in the United States. The virus forced many businesses to close their doors and put countless people out of work. The city's real estate market also took a significant hit, with prices plummeting and sales dropping sharply.
Now that the worst of the pandemic appears to be over, New York's housing market is slowly recovering. Prices are beginning to creep back up and sales are starting to pick up once again. If you're thinking of buying a home in the city, now is a good time to start your search. Here's what you need to know about navigating New York's post-COVID housing market.
The Great National Reshuffle
Nationally, the pandemic has caused many people to reassess their housing needs. Some have decided to move to the suburbs or other parts of the country in search of more space. Others have chosen to downgrade to a smaller home or apartment in order to save money.
This mass exodus and reshuffling of populations have created opportunities for buyers in New York. For the first time in years, there is a decent selection of homes on the market. Sellers are also more willing to negotiate on price, making it a buyer's market in many parts of the state. You may be able to find a better deal than you would have a few years ago.
In order to better understand exactly what is happening, FastExpert reached out to Garrett Derderian, director of market intelligence at SERHANT., an NYC-based real estate firm with operations in the Hamptons and South Florida.
As Garrett explains:
"Nationally, the housing market is exiting the period of the great reshuffle, driven by lifestyle changes brought on by the pandemic. Now, with rising mortgage rates, stock market volatility, and record-high home prices, many would-be buyers have begun to pause their homebuying search. While this has slowed the velocity of trades from this time last year, most markets, including New York, are still outperforming their pre-pandemic 2019 levels by as much as 30-40%."
New York's Reshuffling Had a Rebalancing Effect
Garrett went on to explain that New York City's real estate market has been particularly active due to the "rebalancing effect" that the pandemic has had on the state.
"In New York, the market is heading towards a state of balance for the first time in nearly a decade. The pandemic resulted in many larger homes that sat on the market for years to be sold off, while the typically limited supply of smaller homes grew," he clarified.
This rebalancing of the market has created opportunities for buyers in all price ranges. Whether you're looking for a luxury apartment or a more modest starter home, you should be able to find something that fits your needs and budget.
Now Is a Good Time to Buy
If you're thinking of buying a home in New York, now is a good time to start your search. Prices are beginning to rebound and there is a decent selection of homes on the market. Selling prices are also more negotiable than they have been in years, so you may be able to get a good deal on your new home.
Of course, you'll need to be prepared for a competitive market. With so many people looking to buy, you may need to move quickly on your dream home. But if you're ready to buy, there are plenty of opportunities out there for you.
"While activity is certainly below the record-setting 2021, it is likely prices will remain stable and buyers to engage at a healthier level where supply and demand are balanced," Garrett explains.
NY Renters Are Being Pushed into Buying
As an interesting side-effect of the pandemic, many renters have been pushed into buying homes in New York. With so many people working remotely, there is no longer a need to live in a densely-populated city. This has caused many people to reassess their housing needs and look for homes outside of the city.
"Additionally, the rental market is currently at an all-time high, with the median rent in Manhattan sitting at $4,000. At that rate, a renter would need to make $160,000/year to qualify to rent an apartment on their own. The staggering rent increases have pushed some would-be renters back into the sales market, as there are still some more affordable alternatives should you have an adequate down payment," said Garrett.
The Bottom Line
The pandemic has caused many people to reassess their housing needs, resulting in more homes on the market and more flexible sellers. With prices stabilizing and new opportunities opening up, now is a good time to buy a home in New York.
If you're thinking of buying or selling a home in New York, trust FastExpert to help you find your perfect agent. Our platform connects you with the top-rated agents in your area, so you can be sure you're working with someone who knows the market and can get you the best possible deal. Give us a try today!