Click here to browse our Real Estate Agent Directory and contact top-rated agents in your area!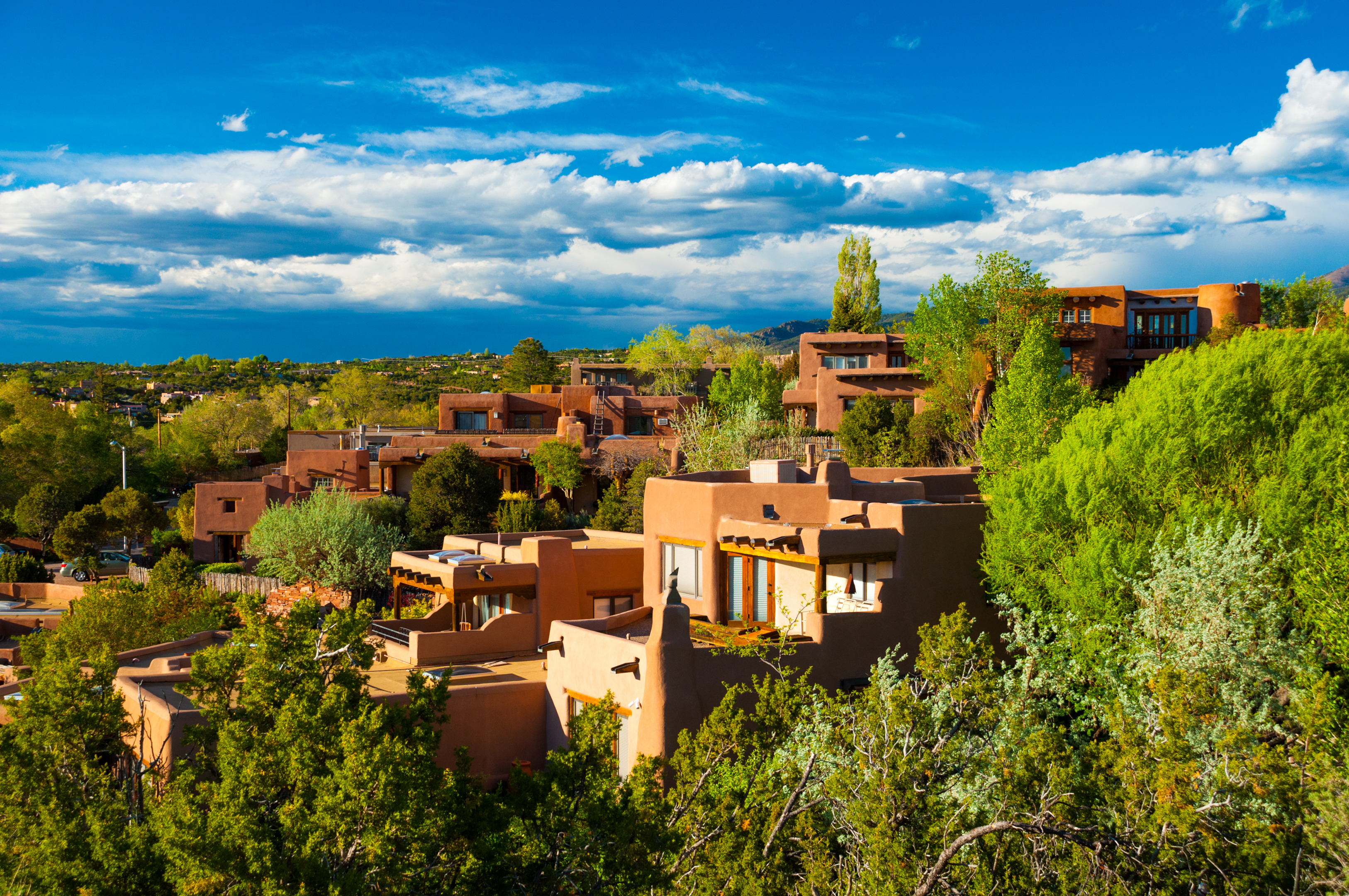 Living in the Land of Enchantment is amazing in so many ways. New Mexico averages 330 days of sunshine a year, has moderate temperatures thanks to the high elevation, and low humidity. The result is near perfect weather and being outside is a pleasure. The cost of living is relatively low as compared to other states in the desert Southwest, and we expect to stay that way for the near future. The New Mexico housing market is comparatively stable, and home values have trended upwards.
While there are metropolitan areas like Albuquerque, there is a lot of wide open space for all the outdoor recreational activities you could want to do. Tourist attractions include Albuquerque's Balloon Fiesta, White Sands National Park, Carlsbad Caverns National Park, the Plaza at Santa Fe, and so much more.
The New Mexico Housing Market is steady
While the rest of the country, specifically the neighboring states of Arizona and Colorado, tend to see much larger peaks and valleys in their housing market, New Mexico tends to be a lot less of a rollercoaster ride.
As a result, housing values haven't increased at the same rate that we have seen in other locations. With the cooling market conditions nationwide due to the increase in interest rates, the New Mexico housing market is becoming more and more balanced by the day. Days on market are going up, and price reductions are more commonplace as the market is tempered by the Federal Reserve's actions. As a result, we are moving away quickly from being a seller's market.
While there still is a shortage of housing in NM, many buyers are putting their plans to buy on hold until they see a bit more stability in the mortgage industry. That means that homes are sitting on the market longer as buyers wait it out. Thus, prompting a return to the days when the market is more balanced.
Navigating the Changing Real Estate Market
What does that mean for the average consumer looking to be active in the housing market here in New Mexico?
Buyers should feel more empowered and make offers that are better suited to what they feel is appropriate. Sellers need to consider what the market is doing and be flexible with their consessions. Sellers should be open to ideas such as closing cost assistance for buyers, price reductions, and having their house for sale for a longer time than previously expected.
The market is changing and it's important to find an expert real estate agent that will advocate for you. A top agent will help you through the process for the best result.
New Mexico at a Glance
2022 End of Year Data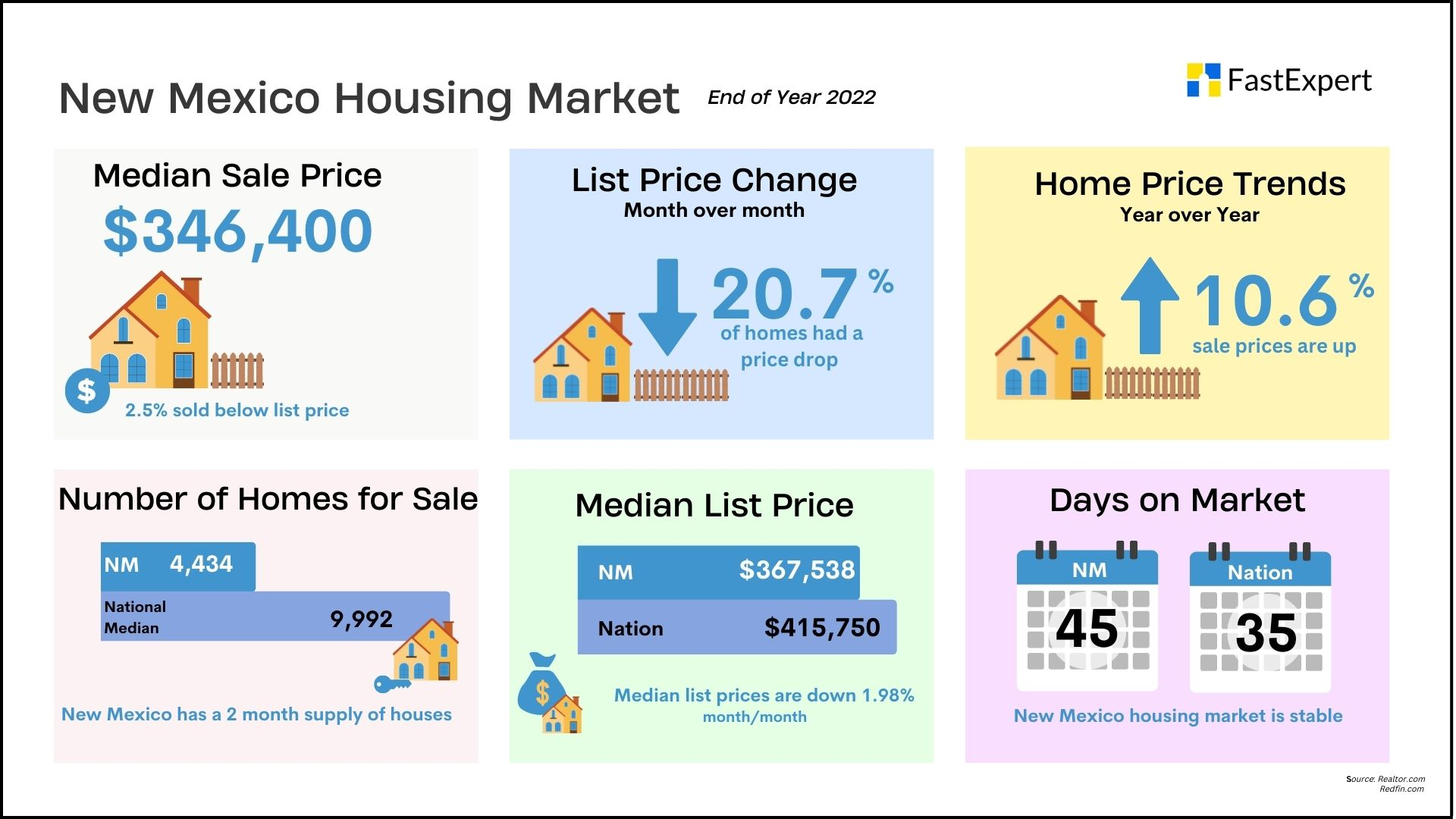 The National housing market experienced intense highs during the Pandemic and is now feeling more significant drops in home prices. Conversely, in New Mexico, the real estate market had smaller gains in home values over the Pandemic years and is now experiencing less of a hit to home values.
Median Prices of New Mexico Real Estate
The median sale price of a home in New Mexico sits at $367,538 as of November 2022. Home prices in the New Mexico real estate market are below the National median price of $415,750. Yet, home values have increased 60% over the past 5 years, and 10.6% over the past year. Given the relatively lower home prices and the steady increase in value, it makes New Mexico an attractive place to purchase real estate and a good investment.
Inventory of New Mexico Real Estate
The number of homes for sale in New Mexico is 4,434. While this is below the National median, it corresponds to the population and demand in New Mexico. Homes in New Mexico are sitting on the market for an average of 45 days, which is 10 days longer than last year at this time. The number of home sales has also declined by 20%. And 8% few houses have been listed for sale, relative to last year.
Trends of the Nation and New Mexico Real Estate
However, these numbers are reflective of the National real estate market as a whole. All of the United States is seeing a cooling in the real estate market due to increasing mortgage rates and inflationary pressures. Buyers are feeling the squeeze, and they have less money to put toward a new property. In addition, recent months have brought hesitancy to the real estate market, which was not present over the past two years.
Nevertheless, New Mexico has been relatively insulated from the high highs and low lows of the real estate market. Even during the 2008 recession, New Mexico real estate faired better than the National average. Therefore, purchasing real estate in New Mexico tends to be a strong investment, especially in the cities of higher demand like Santa Fe and Albuquerque.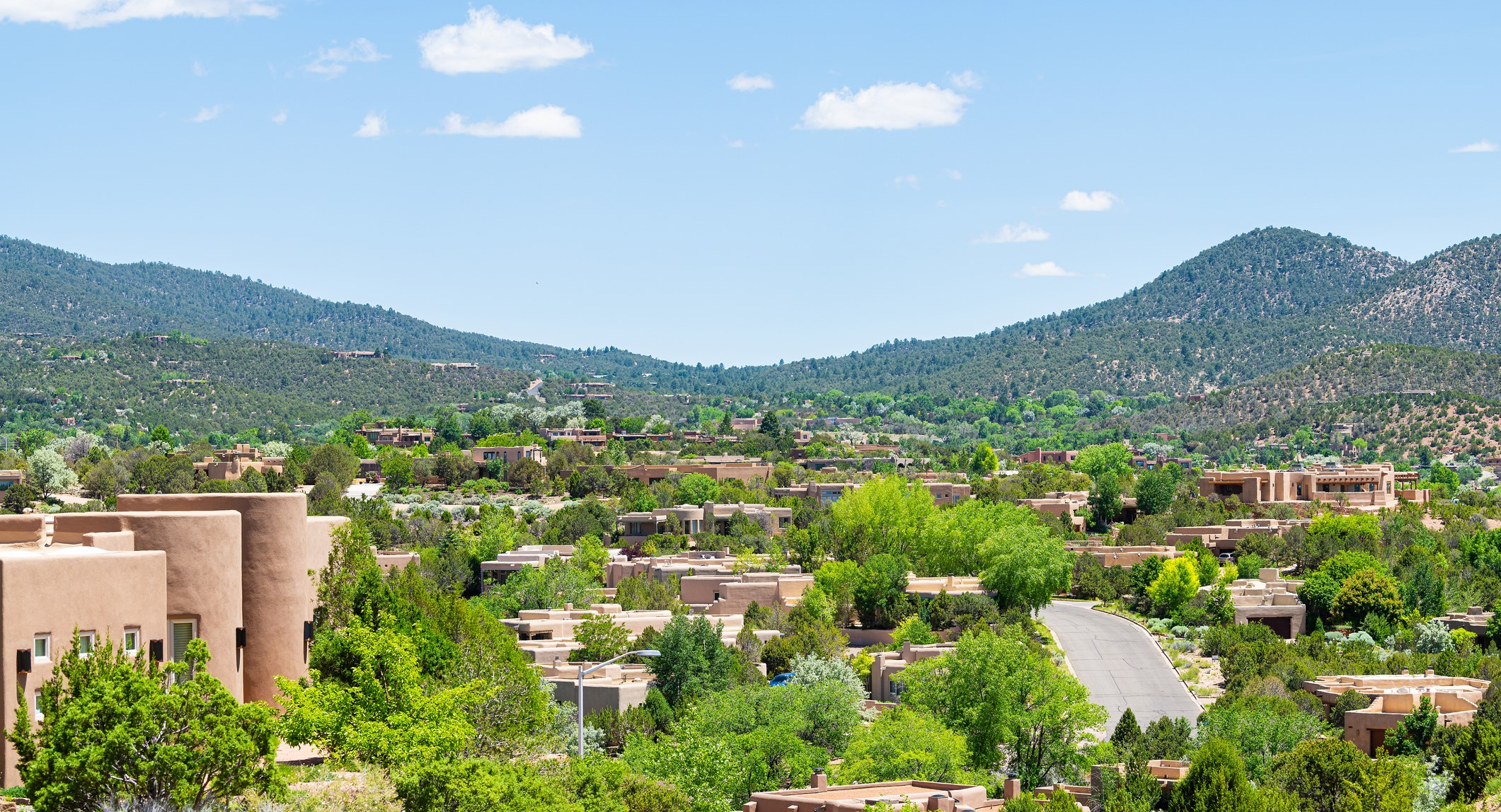 Why is everyone moving to New Mexico?
Just like our housing market doesn't feel the peaks and valleys of our neighbors, the same can be said for our population. Growth is slow and steady which leads to a very stable economy. Large employers, like health care, defense research, and technology, are well-staffed and the need for rapid growth rarely happens.
More people are choosing to retire to New Mexico due to the better weather and affordability compared to the Northeast and Northwest parts of the country. Baby boomers love not shoveling snow in the middle of winter. Even though New Mexico gets the occasional snow drop, it tends to melt quickly, and is gone before noon.
Not to be overlooked is the slower pace of life and general appreciation for what life has to offer. People in New Mexico appreciate the beauty of the landscape and embrace the Land of Enchantment.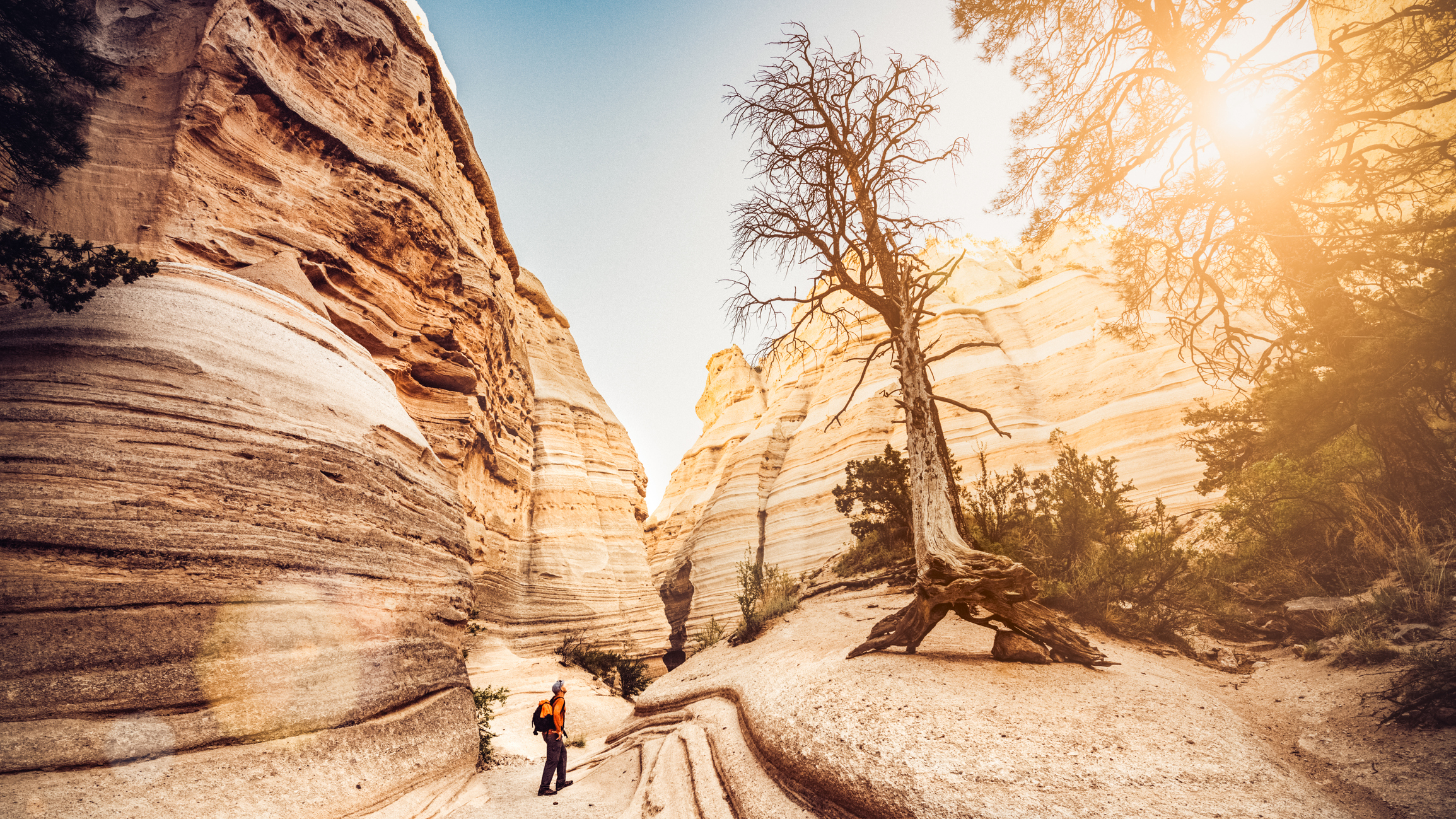 New Mexico Housing Market Predictions
As the saying goes, "everything in moderation," and that describes New Mexico perfectly.
New Mexico will continue to follow what the nation does, usually at a delay and in moderation. So if there is a huge change (positive or negative) in Denver or Phoenix, then Albuquerque will see a more moderate response in the months following.
New Mexico will continue to build and grow at a pace that fits the wants and needs of our state — you definitely can't rush New Mexicans. While it can be frustrating to those who want instant gratification, the Land of Enchantment's approach to slow and steady has proven to serve our state well.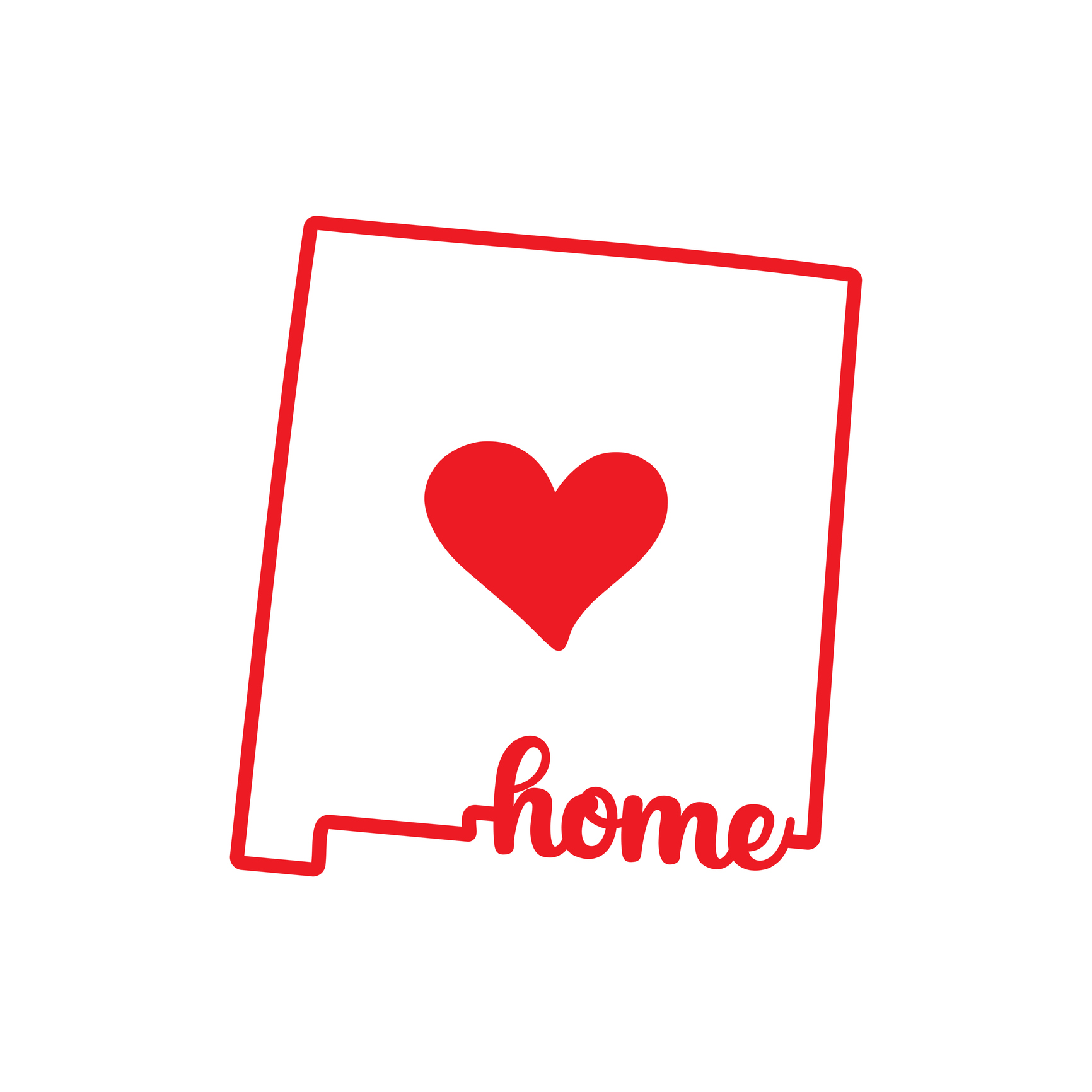 Find Your Dream Home in New Mexico
Navigating the real estate market can be challenging. Finding an expert agent that understands you and can guide you to the right home is of utmost importance.
You can have confidence that you're getting the best care when working with a FastExpert agent. With easy-to-read reviews, real estate statistics, and our personal matching system, you can find your perfect agent and your dream home.