If you're looking for a quick and high sale offer on your home, the best way to ensure this is to install new flooring. Almost all top realtors agree on the fact that new flooring options are an affordable expense that offers a high return on investment to home sellers. New flooring can instantly increase the curb appeal of your home in front of potential home buyers, especially Millennials. In fact, did you know that many home buyers, including Millennials, prefer a home that is "move-in ready"? In other words, they are willing to invest in a home that doesn't require a kitchen overhaul, new flooring or any other major repair or replacement project.
Now that you know that new flooring is a good way to fetch a high selling price for your home, let us help you understand the best flooring options available that can get you amazing returns with ease.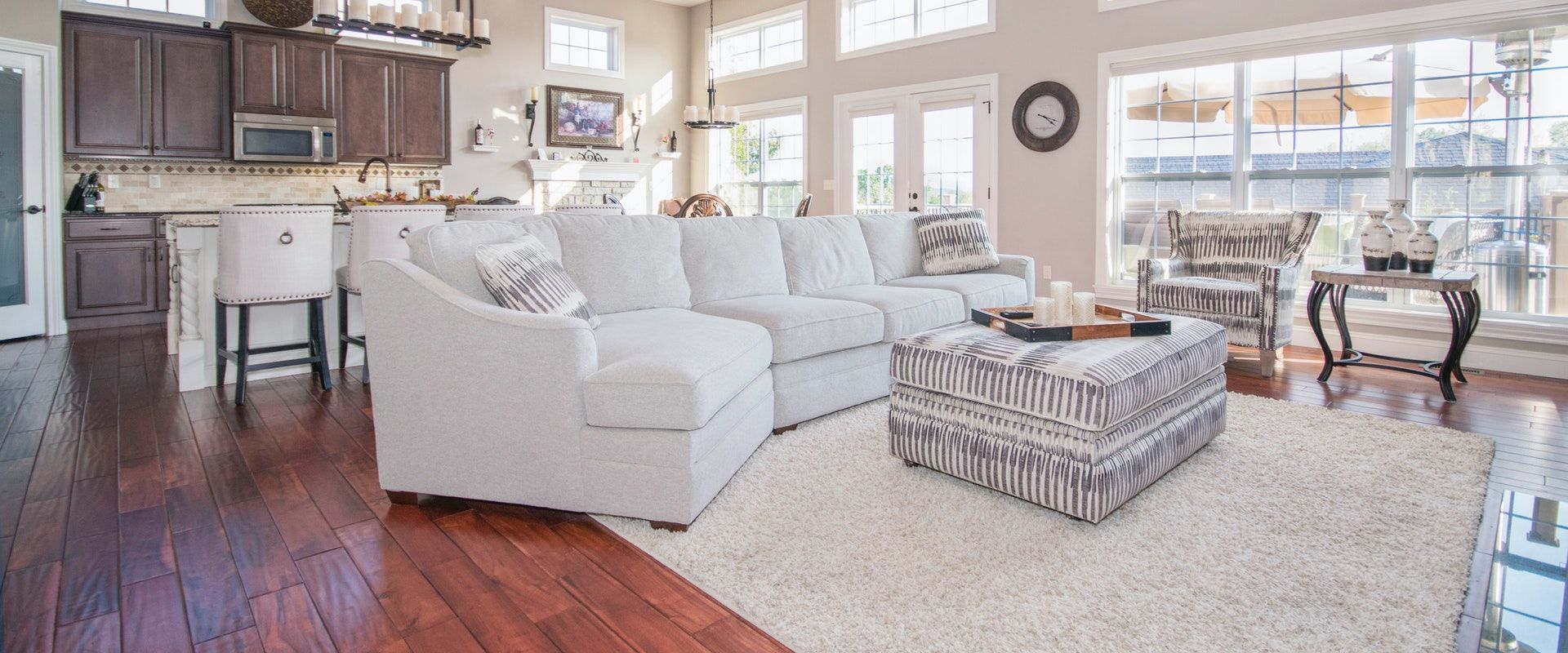 Hardwood Flooring Options
Hardwood flooring may be a classic flooring option, but it still one of the hot favorites of home buyers. And this is clearly evident from the fact that 54 percent of home buyers are willing to offer more money for homes with hardwood floors. According to the data from NAR (The National Association of Realtors), it's about $2,080 extra.
Wait, there's more! Studies also show that hardwood flooring is not just popular among luxury property buyers, but is equally popular among middle-class buyers. Statistics reveal that 87 percent of the buyers in the price range of $100,000 to $149,999 want homes with hardwood flooring.
Since the demand for hardwood floors is high, you can improve your property's curb appeal by installing the floor in your home. Also, let's not forget the many outstanding features of hardwood flooring. It is not just versatile, but is also visually appealing and much more durable than carpets and other floor options. With proper care and maintenance, your hardwood flooring can last a lifetime.
According to the top real estate agents, the ROI for hardwood flooring is somewhere between 70 and 80 percent. This means that if you spend $20,000 on your flooring 2000 sq/ft at $10 per sq/ft, then you can expect $14,000 and $16,000 reflected in the selling price of the home. However, this is also dependent on the design and type of hardwood you select.
For example, short planks of wood placed in a cross pattern or herringbone can add to the curb value of your property as it looks modern and dated, while planks laid in one direction can make a room look and feel tighter, which is not quite appealing. Some of the most popular hardwood flooring options include:
White ash
Black cherry
Stained red oak
Rusty hued heart pine

Vinyl: A Versatile Flooring Option
If you want to upgrade your flooring on a budget, then vinyl is a good choice. Although it won't offer you the same increase in your home's value as hardwood flooring, it will most certainly add to the visual appearance of your property.
Vinyl flooring comes in a wide range of contemporary designs like porcelain, faux hexagon marble mosaic tile and distressed reclaimed wood. It will cost you a maximum of $4 per square foot, including the cost of installation and can last for 10 to 20 years.
Linoleum—An Excellent Option for the Long Term
Linoleum, also known as lino, is a popular floor covering. It is made from different materials, such as pine rosin, wood flour, solidified linseed oil and ground cork dust. Other options may include mineral fillers, such as calcium carbonate on canvas backing. Pigments may also be added to the floor material to give it the right color finish.
This floor is made of renewable and recyclable materials. It is also naturally antimicrobial and antistatic. Moreover, it is a durable and versatile flooring option. However, it needs resealing every 5 years or more.
To learn more about other flooring options that you can install at your place to boost its resale value, it is best to hire a real estate agent. Browse through our list of top realtors in your local area to hire one. An experienced real estate agent can provide you with the right information on choosing the best flooring material for your home, based on your budget as well as the condition of your home.
Best realtors are experts in this domain. They can help you select the right floor material after looking at your home's current floor plan and current value. Furthermore, they can help you navigate all the options, thereby ensuring that the flooring you choose flows from one room to another, without putting a dent in your wallet.