Click here to browse our Real Estate Agent Directory and contact top-rated agents in your area!
This article will explore what home staging is, all it entails, the costs involved, and more. Read on the learn more about this important step in the home selling process.
Selling a home can be overwhelming. You've spent years caring for and upgrading your property. Of course, you want to see the highest return possible on your investment. After taking care of any needed repairs, finding the right real estate agent, and keeping your home clean for open houses, there's one more step you can take—home staging. While you've probably heard of home staging, you most likely have some questions, such as is home staging worth it?
What Is Home Staging?
Home staging is a marketing technique used to attract as many potential buyers as possible. The process involves prepping the home for showings by rearranging or adding furniture, using décor strategically, cleaning, decluttering, and making rooms appear more spacious and inviting. You are setting a welcoming stage so potential buyers can picture themselves living there for years to come.
Today, many people's first impression of a home for sale occurs online. Professional listing photographs of thoughtfully staged rooms help set your home apart from the unfurnished or cluttered pack. This leads to more potential buyers coming to your showings. You can choose to stage one room or two or your entire house. Whatever the case, staged homes tend to spend less time on the market and sell for more money.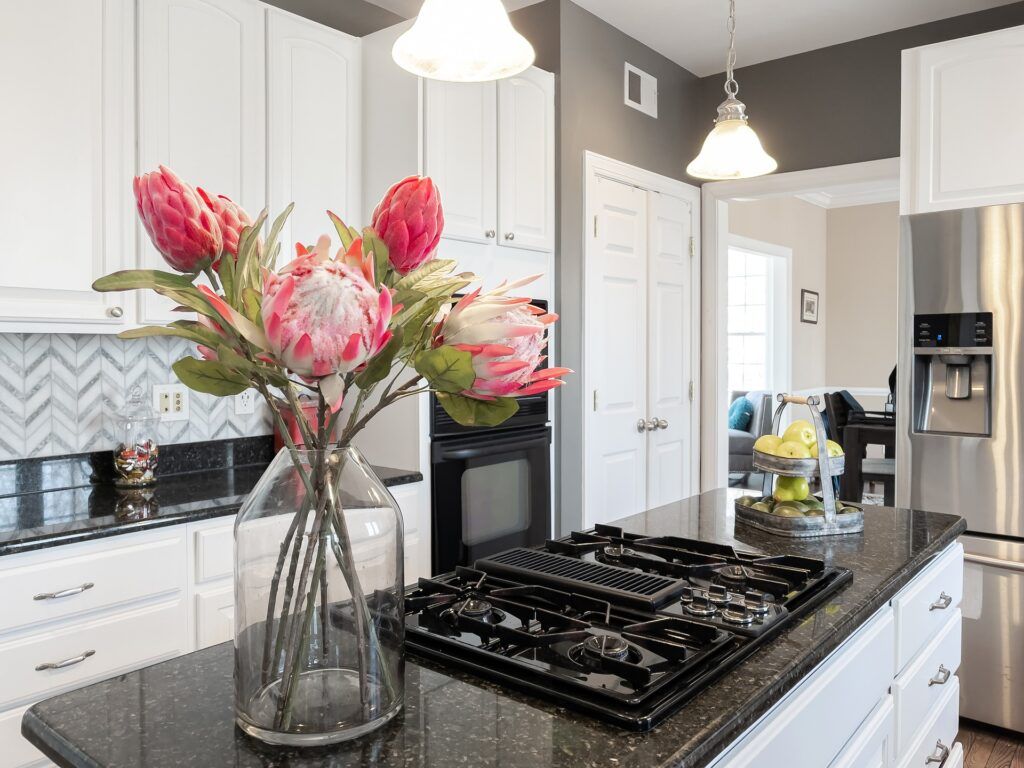 Home Staging Options
After choosing to have your home staged, you'll need to decide who will execute the staging. Let's take a look at three common options.
1. DIY
Maybe you think that home staging is worth the money but you'd like to minimize the cost. Doing it yourself could be a good option, especially if you have a knack for interior design. Either way, you'll want to create a list of action items and make sure they're all checked off before showing your home. Among the things to consider are:
repainting your walls,
fixing any grout or caulk issues,
depersonalizing the space by removing photos,
removing unnecessary items that add bulk,
and rearranging furniture to show the space in its best light.
Real estate agents know first-hand the power of staging a home and have an opinion on if home staging is worth it. Some know it so well that they're either professional home stagers themselves or highly skilled at the practice. They will work with you to stage your home for optimal outcomes.
Depending on the agent, they may simply give you a list of suggestions or roll up their sleeves and work beside you to set an irresistible stage. Agents who stage homes professionally or as a regular hobby could even bring in furniture and other items they use specifically for staging.
3. Bring In the Pros
While more costly than doing it yourself or working with an agent, you set yourself up for winning results when you invest in a professional home stager. These trained professionals know what is and isn't on-trend or suitable for a particular neighborhood or demographic. They also have the necessary resources to professionally stage your home. Plus, they do this for a living, so they know what it takes to prep your home to spend less time on the market and bring in top dollar.
Who Pays for Home Staging?
In most cases, you'll pick up the bill for home staging. But keep in mind, most people decide that home staging is worth it because they get their money back in the home sale.
There are instances when your real estate agent will pay for home staging. They may include a home staging consultation as part of their marketing plan. Here they hire a professional stager to tour your home and leave you with a to-do list to complete so your property is market-ready.
Your agent may also pick up the entire home staging cost, include it in the listing price, and then recoup those funds through a slight commission increase.
How Do Home Staging Companies Work?
Home staging companies do more than move furniture around and add flowers to a table. The best home staging companies will have a vast inventory or access to rental furniture and accent pieces to make your home more appealing to buyers. If your furniture is still in your home, you may need to move it into storage to make way for the staging company's spread.
A home staging company will help you declutter, point out areas to clean that you may have missed, and guide you to remove items like family photos to create a neutral canvas for the buyer. Professional home stagers know the market and what it takes to set your home apart. They are highly detailed and know how to position furniture and other items to create a pleasing scene that highlights your home's best attributes.
While not legally required, you should search out professionals with home staging certifications and ask to see a portfolio of their home staging before and after photos.
How Much Does Home Staging Cost?
The National Association of REALTORS® states that the median dollar value of using a professional home stager is $1,500. This cost will depend on location, the size of the staging space, and various other factors like the quality of furniture rented.

On average, a staged home sells 73 percent faster than non-staged homes. Additionally, staging your home can increase the dollar value by up to 10%. This figure can increase up to 23% over list price according to the Real Estate Staging Association®.
Is Staging Your Home Tax Deductible?
The simple answer here is yes. The IRS sees staging costs as a selling expense and is tax-deductible. There's a bit more to it than that, and not all home staging activities qualify. Make sure to consult with your tax accountant before making any home staging deductions.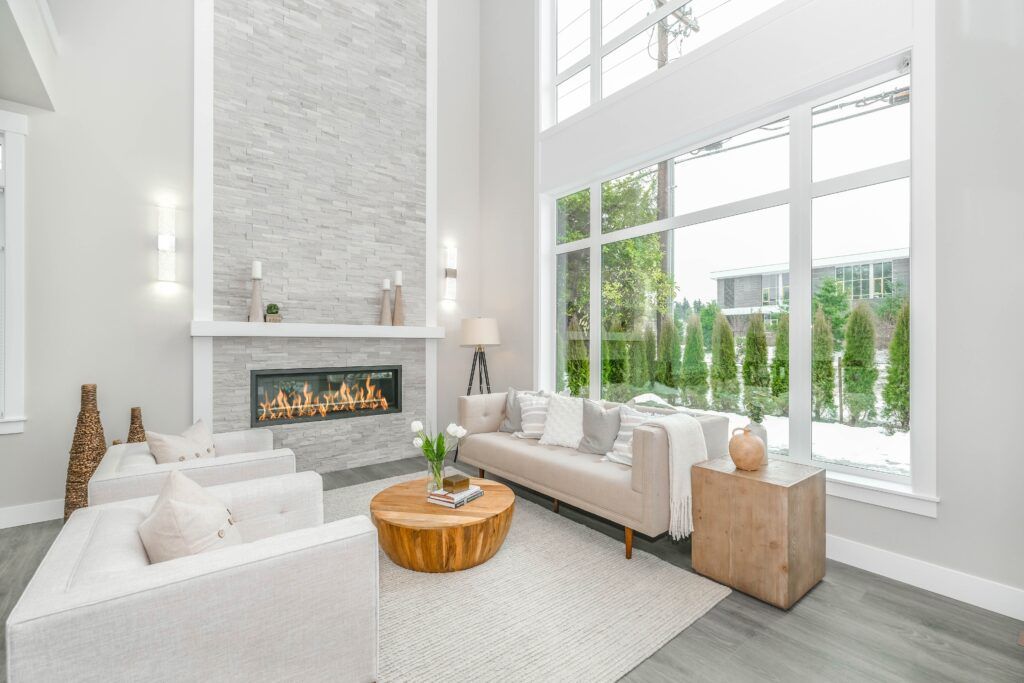 Home Staging Tips
1. Clean, and Then Clean Some More
When prepping your home for the market, you need to clean like a pro. We're talking about a deep clean, a white-glove-test clean. Clean the corners of the ceiling, the doorstops, beneath and behind the fridge. Make the floors shine, the windows spotless, and more. Leave no dust bunny behind. When every last inch of your home and property sparkles, you send a message to potential buyers that the home was well maintained and worth (at least) the asking price.
2. Make Necessary Repairs
Every home has wear and tear. That's why it's essential to look for any signs of neglect in your home. Enlist the help of a friend. The fresh set of eyes may uncover minor damages you no longer notice. Look for scratches, chips, dents, holes, et cetera. Anything that indicates neglect to a buyer, you want to take care of it. Examine every inch of your walls for areas that require touch-up paint. Take a close look at your grout for any stains or chipping. The more detailed you are, the more your efforts will pay off.
3. Stage the Most Used Rooms First
If you're not staging your entire home, stage the rooms that will likely persuade your buyer to make an offer. Focus most of your staging efforts on the kitchen, living room, and primary bedroom.
4. Depersonalize and Unclutter
You want prospective buyers to see themselves and their family in your home as if it were their own. One key way to achieve this is by clearing out anything you've incorporated to make the space yours. Wrangle up and remove all personal photos. Make sure any clothing is out of sight or off the premises entirely. Keep your bathroom counters clear of any personal items. The rule of thumb here is if it's something that speaks to you but may not speak to others, tuck it away for now.
You want your home to look as spacious as possible. Remove all clutter and keep things simple to create a captivating, roomy home. Remember to strip your closets to the bare necessities, as potential buyers will surely open these to gauge the storage space.
5. Rearrange Furniture
Your potential buyers have a better chance at picturing themselves in the space if there's a lot of open space. Place unessential furniture out of the way or in storage. Anything that doesn't jive with the room or is damaged needs to go. Once you've narrowed down your furniture, arrange it in the most spacious way possible while still remaining functional.
6. Keep it Neutral
A bright yellow accent wall may speak to your personality, but you want your home for sale to speak to a wide range of personalities. The best way to achieve this is to play it safe and paint your walls in neutral tones. Not only can bright or gender-specific colors turn off potential buyers, but they also distract from other features of the room that you don't want a buyer to overlook.
Conclusion
In the end, when selling a home you want to put it in the best light possible. You want buyers to like how your home looks and be able to see themselves in it. If they can they might be able to overlook some other things that would have been deal-breakers. Your real estate agent can help you decide if home staging is worth it for you and what option makes the most sense.
Sometimes spending a little more money on the front end can mean making more in the sale of the home. Talk to your agent and see what is best for you. For more home selling tips, check out our comprehensive list!