Unveiling the Hidden Perks of Selling a Vacant Home – Seattle's Insider Edition
Click here to browse our Real Estate Agent Directory and contact top-rated agents in your area!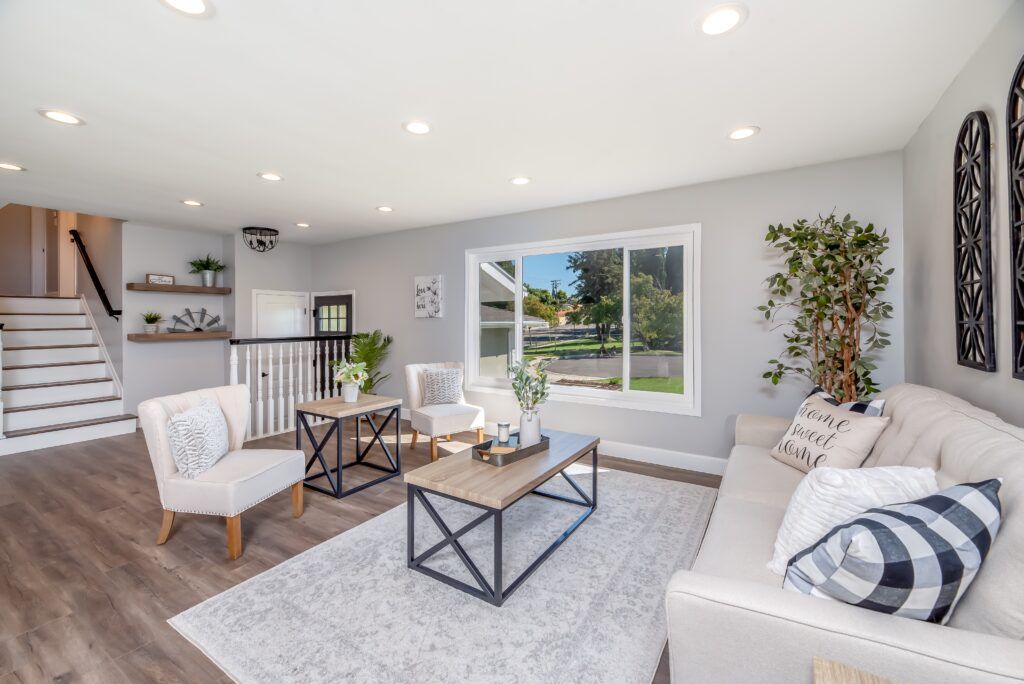 When it comes to selling your home, the decision of whether to occupy it during the sale process or sell it vacant can have a significant impact on the outcome. While living in your home during the selling process may seem convenient, it can often be a mistake that hinders your chances of a successful sale. In this article, we explore the drawbacks of occupying your home and shed light on why selling a vacant home can be a wiser choice, particularly in the vibrant real estate market of Seattle. 
The 5 Benefits of Selling a Vacant Home
1. Allows Buyers to Envision Their Future
One of the primary advantages of selling a vacant home is that potential buyers can easily envision their own future in the space. Clean rooms offer a blank canvas, allowing buyers to mentally plan their furniture arrangement, decor, and personal touches without being influenced by the current owner's style or possessions.
Similarly, if you are a pet owner, you will also want to allow the home to be free of any residual pet odor, as that can often deter buyers.
By leaving your home vacant, you create a neutral, clean environment that invites buyers to imagine themselves living and thriving in the space. This emotional connection can significantly increase their desire to make an offer. 
2. Highlights the Home's True Potential 
Occupying a home while it's on the market can inadvertently downplay its true potential. Personal belongings, including furniture and decor, can make rooms feel cramped or cluttered, hindering the buyer's ability to see the full scope of the property.
In contrast, an empty home allows buyers to fully appreciate the size, layout, and unique features of the property. In Seattle, homebuyers often seek modern, open-concept layouts and spacious interiors. Showcasing these qualities can significantly boost the home's appeal and value. 
3. Simplifies Staging for Success 
Staging is an effective tool for creating an inviting and desirable atmosphere in your home.  However, when you occupy the space, staging can be tricky and time-consuming. You may need to remove personal items, declutter, and rearrange furniture to create an appealing aesthetic. 
Selling a vacant home eliminates these challenges. Professional stagers can start with a clean slate and strategically showcase each room's potential. In a competitive market like Seattle, staging can make a significant difference in attracting motivated buyers and receiving competitive offers. By allowing stagers to work their magic in a vacant home, you maximize its visual appeal and create a captivating experience for potential buyers. 
4. Enhances Photography and Virtual Tours 
In today's digital age, prospective buyers often begin their home search online. Stunning photography and virtual tours play a crucial role in attracting potential buyers to your property.  Empty rooms can be more visually appealing and allow for better composition. This enables professional photographers to capture the home's architectural details and highlight its best features.
With Seattle's competitive real estate market, high-quality visuals are essential for grabbing buyers' attention and generating interest. Vacant and staged homes provide the perfect subject for creating captivating visuals that make your property stand out among the sea of listings. 
>>DISCOVER: 10 Tips for Taking Real Estate Listing Photos
5. Facilitates a Smooth Showing Experience 
Scheduling showings and open houses can be challenging when you're still residing in your home. Coordinating and accommodating potential buyers' visits can disrupt your daily routine and privacy.
By selling your home vacant, you alleviate the need to tidy up and rearrange your belongings constantly. Therefore, it's easier to showcase the property to interested buyers at their convenience. This convenience factor can lead to more showings and a higher chance of receiving offers quickly.
In Seattle's fast-paced market, time is of the essence. A vacant home simplifies the showing process, increasing the likelihood of a swift sale. 
Final Thoughts
While it may seem convenient to occupy your home during the selling process, doing so can often be a mistake that limits your home's appeal and delays its sale. By selling your home vacant, you allow potential buyers to envision their future, highlight the home's true potential,  enhance photography and virtual tours, facilitate a smooth showing experience, and simplify the staging process.
In Seattle's bustling real estate market, these advantages can significantly increase your chances of a successful and timely sale. Consider the benefits and choose to sell vacant. Then you can maximize your property's potential and attract eager buyers ready to call your house their home. With the right approach, selling a vacant home can lead to a quicker sale and a higher selling price, making it a wise choice in Seattle's thriving real estate market.