What Locals Love About Living in Palm Springs, CA 
Click here to browse our Real Estate Agent Directory and contact top-rated agents in your area!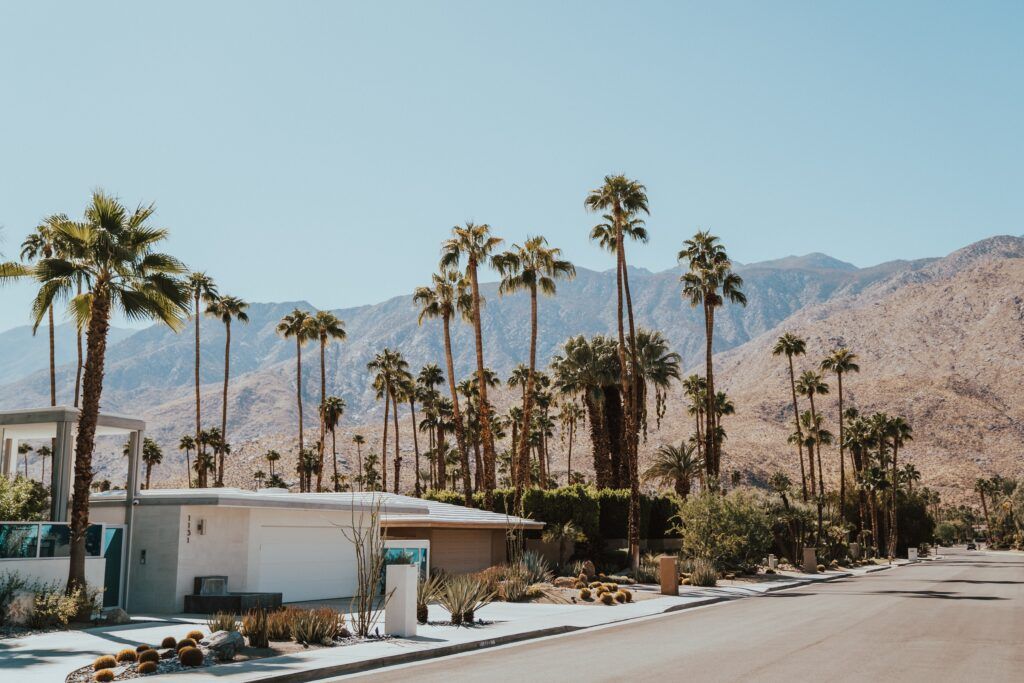 The thriving community of Palm Springs has been enviable for years. Visitors and locals love Palm Springs for its near-perfect weather and vibrant lifestyle. Palm Springs has long been a popular tourist destination, with approximately 1.6 million tourists annually.
It's no surprise that visitors flock here. With well over 300 sunny days per year, the warm, dry climate makes Palm Springs a great place for many outdoor activities. Hiking, swimming, and golf are favorites, but there are plenty of other activities for anyone to enjoy. While it does get hot in the summer, with temps averaging 100 degrees, the sunny, perfect winter more than makes up for it.
Those lucky enough to call Palm Springs home are keenly aware of the paradise they live in and take advantage of it to the fullest. Check out this inside perspective on what locals love about Palm Springs, CA.
All that Locals Love About Palm Springs
Golf
Golf is a major attraction to the region in general. The Palm Springs area is renowned for its abundance of golf courses, attracting golf enthusiasts from around the world.
While the exact number may vary over time due to new developments or closures, there are approximately 100 golf courses in the Palm Springs area. The courses range from public to private and offer a diverse array of designs, landscapes, and difficulty levels from beginner to championship and professional level courses.
Golfers from all over the world come to Palm Springs to play golf and enjoy themselves. There is also a PGA tour event held annually in La Quinta, and plenty of opportunities to get involved in charity tournaments. 
The Traffic (or lack thereof)
Compared to larger urban areas of California, generally speaking, traffic is very light. Even in the busy winter season, one can easily navigate the Palm Springs streets.
While large events such as Coachella Music and Arts Festival and the BNP Paribas Tennis Tournament bring in short periods of congestion, overall, the traffic is very moderate.
Beyond the lack of traffic, Palm Springs is also in an ideal location for exploring other areas of California. Palm Springs is within a couple of hours' driving distance to many different places, including the mountains, the beach, wineries, lakes, open desert, and major cities like Los Angeles.
In the heat of the summer, it is nice to know that cooler, and refreshing weather is just a short drive away and easily obtainable on a day or short weekend trip. 
Natural Beauty
Palm Springs is surrounded by stunning natural beauty and landscape, which includes an open desert, mountains, canyons, vistas, washes, waterfalls, and many Palm Trees (which, believe it or not, are not native to the area). Locals love taking in the natural beauty while enjoying outdoor activities.
A local favorite outings is to take a quick drive up The Palms to Pines Highway and stop at Vista Point. From here, you can see the natural beauty of the area and the geographical wonders that exist all around the immediate area. There may not be any place on the planet that brings so many amazing beautiful elements together in one geographical location. 
Arts and Culture
Palm Springs has a very vibrant and active arts and culture scene. There are cultural centers of all kinds, and the community is supportive and open-minded.  
An abundance of galleries, museums, and local artisans combine to create a vibe that rivals anywhere else in the world. Palm Springs locals love to go to concerts, cultural events, film screenings, the local farmers market, and many more activities throughout the year.
Living The Palm Springs Lifestyle
Locals enjoy living a resort-style life in Palm Springs. Celebrities flock here for a reason – the lifestyle.
Sit back on an outdoor patio, grab your favorite beverage, and enjoy the views of the Palm Springs lifestyle.
Palm Springs shows off high-end style and offers elite shopping and exquisite dining. Moreover, Five-Star resorts deliver everything one could desire.
There is never a dull moment in Palm Springs, unless, of course, dull is what you are seeking. Then you can easily relax at exclusive spas or enjoy some simple time in nature.
The lifestyle is one that many people envy. Regardless of the time of year, there are always many things to do in Palm Springs and great people to share the experience with. 
>>Got Questions? Ask a Licensed Real Estate Agent for Advice
Community Involvement
Palm Springs truly has a tight-knit community, and there are many different opportunities to get involved.
The Palm Springs community is a melting pot of different cultures and people, which is one aspect that makes it so amazing.
This melting pot includes an active retirement community. Palm Springs is a very popular and in-demand retirement destination. The main attraction is the year-round warmer weather combined with the long list of activities for retirees to partake in.
Palm Springs has a long history of being welcoming and inclusive to the LGBTQ+ community. Locals appreciate the city's vibrant LGBTQ+ scene, which includes LGBTQ+ businesses, events, and a supportive community.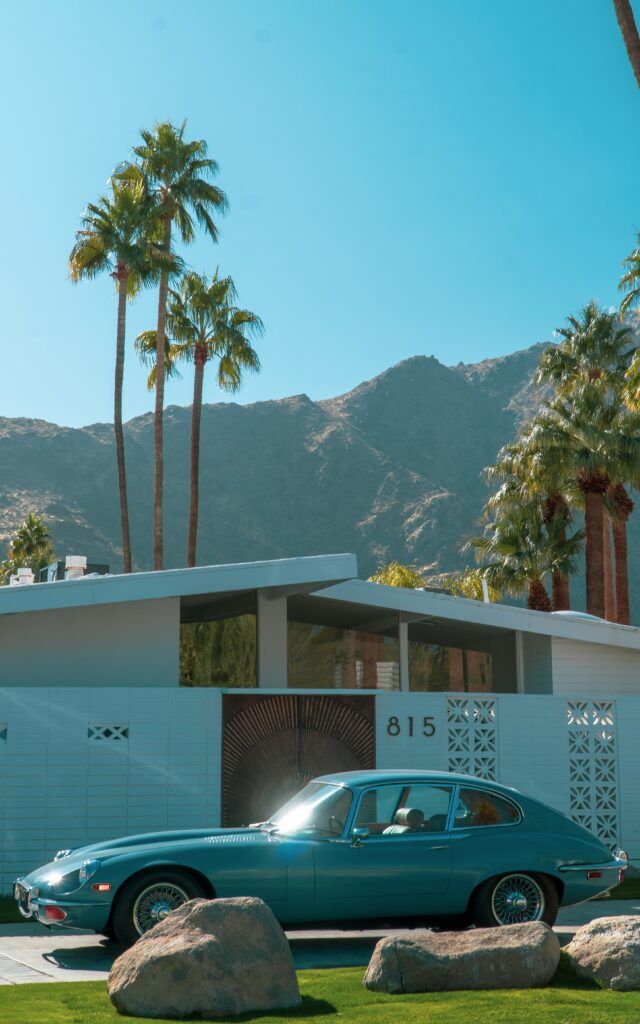 Amazing Luxury Real Estate
Palm Springs is home to many amazing luxury properties of multiple different architectural styles from definitive eras.
The most prolific is the mid-century style of homes. These homes are in very high demand with buyers.
A pedigreed home can fetch handsome prices per square foot amongst the mid-century enthusiast crowd. These homes feature clean lines, open floor plans, floor-to-ceiling windows, and seamless integration with the surrounding landscape. A majority of these homes were built in the 1950's and 1960's and each owner has worked to preserve the uniqueness of each house. 
Palm Springs is Paradise
These are just some of the aspects that locals love about the Palm Springs community. The city's unique blend of all of these aspects makes it a wonderful place to live.
The region is flourishing and is growing rapidly. Many more residents are staying year-round. Each year seems to get better and better, with more amazing restaurants, resorts, and amenities being added.
There are so many amazing things locals love about the Palm Springs area. If you are looking for an incredible place to call home or an incredible vacation destination, do yourself a favor and come see what Palm Springs, California, has to offer.
Looking to Move?
If you're looking to move, there's no better way to find an agent than FastExpert. We've made searching for an agent easy. Browse our directory of real estate agents or simply answer a few questions, and we'll match you with agents that meet your criteria. Finding a real estate agent has never been faster or easier!
MORE GREAT INFO: