Unleashing the Magic of Smart Home Technology with Savvy Spending
Click here to browse our Real Estate Agent Directory and contact top-rated agents in your area!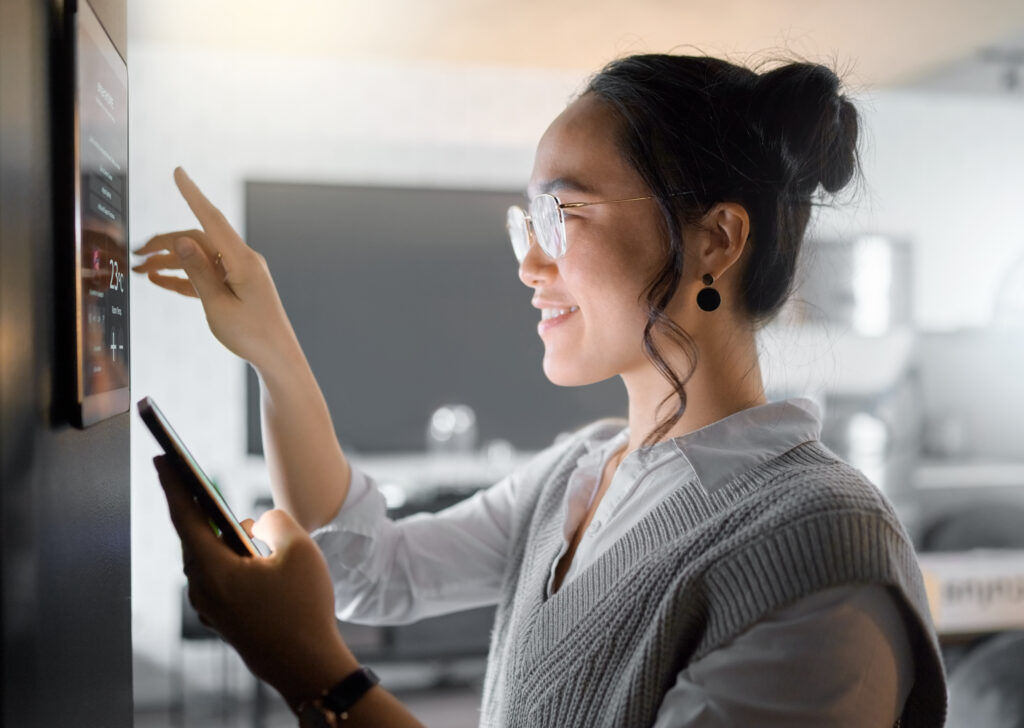 Home may very well be where the heart is, but these days, it's also where the technology is. Smart home technology allows homeowners to control everything, from lights to thermostats and more, with just a few taps on the smartphone. But with so many options available, costs can quickly add up. It's crucial to approach smart home spending wisely to avoid costly and unnecessary renovations.
This guide covers everything that smart home technology entails and how much it can cost. You'll also discover whether DIY or professional installation suits your needs. By understanding these key factors, you can make informed decisions about your smart home investments, ensure they're improvements that increase the value of your home, and avoid breaking the bank on unnecessary upgrades.
What is Smart Home Technology?
Smart home technology is an umbrella term for devices and systems that communicate and automate tasks in your home. Smart home technology includes smart thermostats, which learn your temperature preferences and adjust your heating and cooling accordingly. They also let you control the temperature from anywhere, so you can ensure your house is always comfortable when you arrive home.
Smart lighting lets you set schedules for when lights turn on and off or dim them for movie nights. You can even use voice commands to control your lights. Smart lighting makes the list of essential purchases for beach houses and vacation homes in general as they allow you to turn lights on and off when the house is unoccupied, creating the illusion that people are home and thus increasing the security of the home.
Another popular smart home device is the virtual assistant. Google Home and Amazon Echo-type devices can answer questions, play music, control other devices in the home, and more. Smart home technology provides value by automating mundane tasks and giving homeowners more control and peace of mind.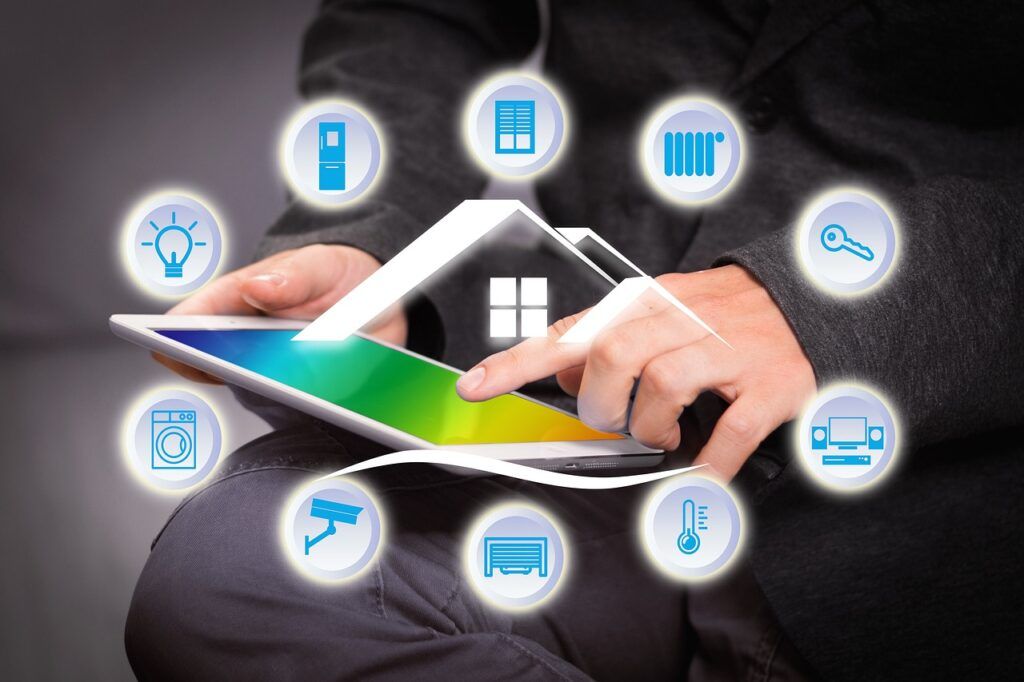 Smart Home Costs: The Sky's the Limit
The price tag for creating a home of the future can spiral out of control quickly, leaving your bank account gasping for air. Smart home technology costs vary widely depending on what you want to automate and how much you want to spend. Some devices, like smart thermostats or light bulbs, are relatively affordable, while others, like motorized shades or an integrated audio system, can run into the thousands.
To avoid overspending on unnecessary renovations, it's essential to identify what aspects of your home could benefit from automation and prioritize accordingly. For example, it may not be necessary for individuals living in small apartments to invest in an elaborate security system or whole-house audio setup. But these features might be worth the investment if you have a large house with multiple floors and outdoor spaces.
It's also important to preempt any purchases with research. Compare prices from different brands, read online reviews, and ensure you're getting what you want for the price you can pay. And don't forget about ongoing costs like monthly service fees for security systems or energy bills for high-powered appliances.
DIY or Professional Installation?
Deciding whether to handle smart technology installations on your own or hire a professional can impact the success of your project. While DIY installation may seem more cost-effective, it's important to consider the complexity of the task at hand. Complex tech installations require the specialized knowledge and experience that professionals possess. Attempting to do it yourself may lead to costly mistakes and damage, ultimately costing you more in the long run.
Hiring a professional for smart home installation ensures that the job is done correctly and saves you time and effort. You won't have to worry about researching how-to videos or troubleshooting issues. Professionals are equipped with the proper training and tools needed for a seamless installation process. This allows you to sit back and enjoy your newfound convenience without added stress.
When deciding whether to DIY or hire a professional for smart home installations, consider both short-term costs and long-term benefits. The cost to remodel a bathroom can be high, and for that reason, it can be attractive to DIY; if that goes badly, however, and you need to hire a professional after all, your total costs will be far more than hiring a pro would've been in the first place.
>>MORE: Affordable Home Renovations
Most Expensive Smart Home Tech
While smart glass windows, smart beds, and smart kitchen appliances can be impressive, they can also be some of your home's most expensive pieces of tech.
Smart Refrigerator
For some, smart refrigerators are the ultimate in-home technology upgrade currently available to consumers. With a smart refrigerator, you no longer have to worry about how many eggs are left or throw away expired food again. The fridge will send you notifications when items are about to expire, so you can use them up before they go bad.
This convenience comes at a premium, though. Smart fridges range in price from $3,000–$10,000.
Smart Glass
Often called switchable glass or electrochromic glass – smart glass is made up of materials that allow it to change from opaque to transparent at the push of a button or through sensors that detect light levels or temperature changes. Not only does smart glass add convenience to your daily life, but it also helps you save money on energy bills. By controlling the heat and light entering your home, you can reduce the need for air conditioning or heating systems. Furthermore, smart glass can provide privacy without sacrificing natural light, making it an excellent choice for bedrooms and bathrooms.
Installing smart glass windows in your home will typically cost $50–$150 per square foot, whereas regular glass windows will run you between $10–$15 per square foot. This staggering cost difference is the primary deterrent for homeowners considering smart glass.
Smart Bed
A smart bed can analyze your body temperature, breathing rate, heart rate, and movements during the night. It then adjusts the position and firmness of the mattress to provide you with maximum comfort. Some models even have built-in speakers or massage features to help you relax before falling asleep. In addition to improving your sleep quality, some smart beds also offer connectivity with other devices in your home. You can use voice commands or a smartphone app to adjust the lighting and temperature and even start brewing coffee when you wake up.
Smart beds are among the most expensive smart home technologies, so if you're upping the tech in your home on a budget, a smart bed may not make the cut. Most smart beds cost between $3,000–$10,000.
Intelligently-Made Smart Homes
It's important for homeowners to remember that not all smart home upgrades are necessary or even cost-effective. Before embarking on any renovations, take some time to evaluate your needs and budget. One way to avoid costly mistakes is to start small and build up gradually.
Begin with a smart thermostat or lighting system before investing in more expensive upgrades like security cameras or whole-house automation. By carefully researching beforehand, you can create a smarter home without breaking the bank.
If you're thinking of investing in smart home technology to increase the value of your home before selling, consult with a real estate agent to determine what will maximize your investment.