10 Home Improvements that Increase the Value of Your Home
Click here to browse our Real Estate Agent Directory and contact top-rated agents in your area!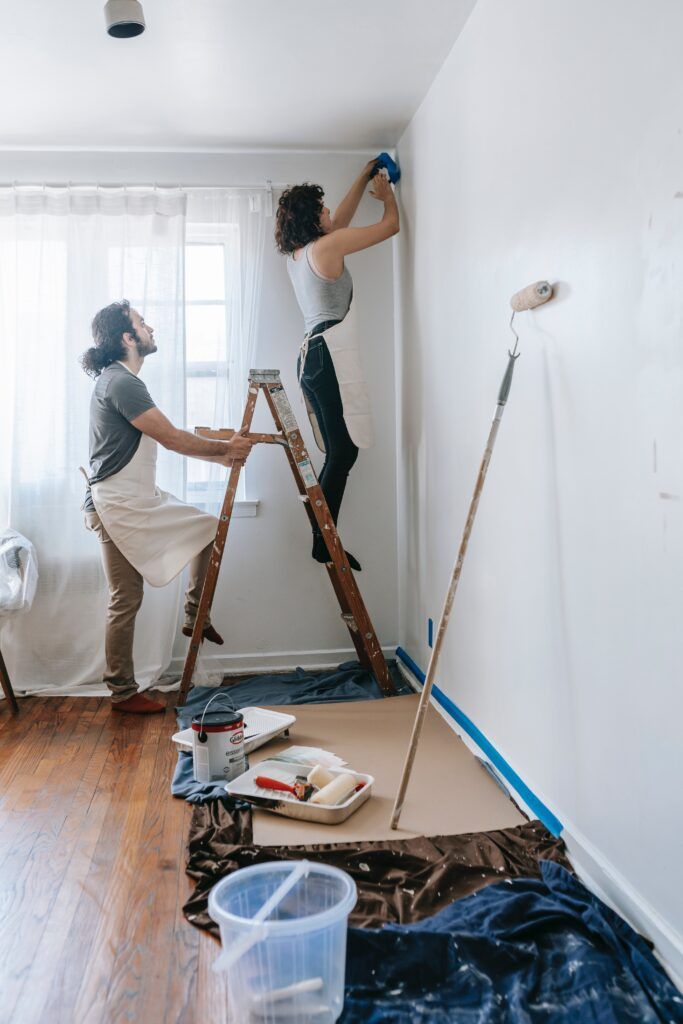 As a homeowner, it's important to not only create a space that you love but also one that adds value to your home. Investing in the right home improvements can increase the value of your property and potentially make it more attractive to buyers in the future.
Here are the top 10 home improvements that can increase your home's value, according to real estate agent, Peter B. Gustis.
10 Home Improvements to Increase Value
1. Kitchen Remodel
A kitchen remodel is one of the best investments you can make for your home. The kitchen is the heart of the home, and potential buyers want to see a functional and modern space. Some key upgrades could include replacing outdated cabinets, countertops, and appliances.
2. Bathroom Remodel
Bathrooms are another important space in the home. Upgrading outdated fixtures, lighting, and flooring can make a huge difference. Adding a new coat of paint or installing a new vanity can also give the space a fresh look.
3. Outdoor Living Space
Outdoor living spaces have become increasingly popular in recent years. A well-designed patio, deck, or outdoor kitchen can add both living space and value to your home.
4. Energy-Efficient Upgrades
Making energy-efficient upgrades, such as installing new windows, insulation, or upgrading to a smart thermostat, can not only save you money on energy bills but also make your home more attractive to buyers.
5. Landscaping
Landscaping is one of the easiest and most cost-effective ways to increase your home's curb appeal. A well-manicured lawn, colorful flowers, and some strategically placed trees and bushes can create an inviting and beautiful exterior.
>>Got Questions? Ask a Licensed Real Estate Agent for Advice
6. Home Security Systems
Home security systems are becoming more and more popular among homeowners. Installing a security system can not only protect your home but also increase its value and lower your home insurance.
7. Updated Lighting
Lighting is often overlooked when it comes to home improvements, but it can make a huge impact on a home's overall look and feel. Upgrading to modern fixtures or adding more natural light can create a brighter and more welcoming atmosphere.
8. Fresh Paint
A fresh coat of paint can instantly update a space and give it a more modern look. Stick to neutral colors, as they tend to appeal to a wider range of buyers.
9. Flooring Upgrades
Flooring is one of the first things that potential buyers notice when they enter a home. Upgrading to hardwood or tile floors can add both value and style to your home.
10. Smart Home Technology
Smart home technology, such as a voice-controlled assistant, smart thermostat, and automated lighting, can make your home more efficient and attractive to buyers who are looking for a modern, high-tech home.
Final Thoughts
It's important to keep in mind that not all home improvements will necessarily increase the value of your home. Some upgrades may be too personalized and may not appeal to potential buyers.
Additionally, you should prioritize your budget and focus on improvements that will give you the most return on investment.  Sometimes a property owner could spend too much on the improvements and then try to increase the sales price beyond what their local market is willing to pay.
In conclusion, investing in the right home improvements can increase the value of your home and potentially make it more attractive to buyers in the future. By making smart and strategic improvements, you can enjoy your home now and reap the benefits when it comes time to sell.