Click here to browse our Real Estate Agent Directory and contact top-rated agents in your area!
When it's time to move, you have two options: sell the property and use the profits to buy your next home, or rent out the property as a form of passive income. Selling is always the faster and easier option, but listing your property could have some financial drawbacks. Renting your house takes more work, but it could be a good investment with the right planning. 
How do you decide which option is best? Don't worry, we're here to help. Here's what you need to know if you are trying to decide whether you should rent or sell a house. With a clear eye on your finances, you can make the best decision for your particular situation.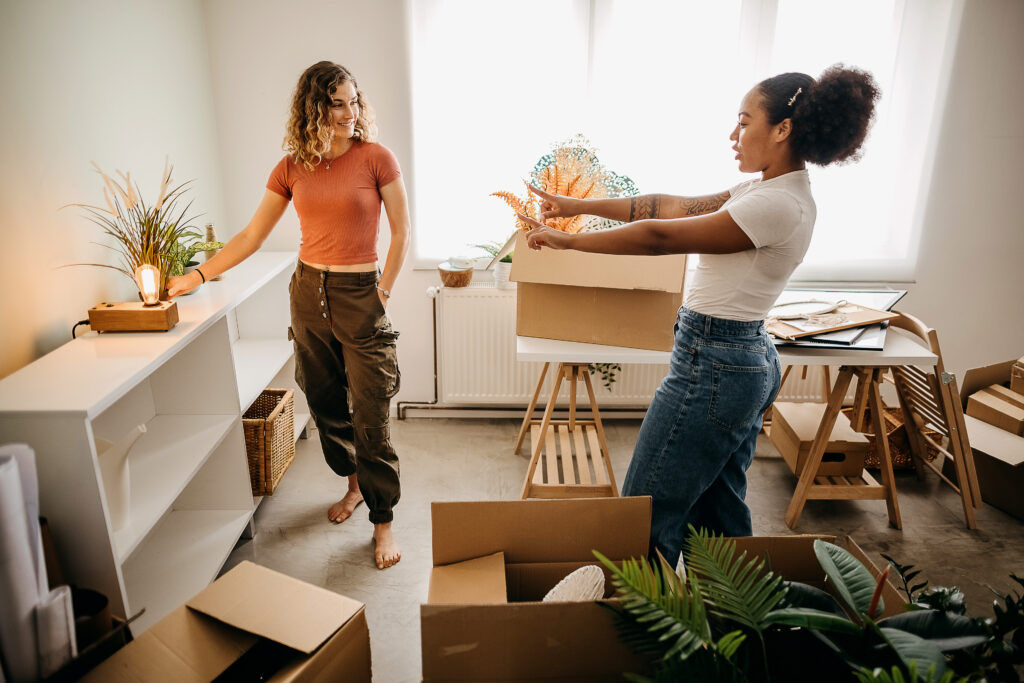 Identify Your Potential Profits from the Home Sale
When choosing between selling vs. renting your home, the first thing to consider is how much you stand to make from the home sale. This will depend on your initial down payment, your home's value fluctuations, and the duration you have lived there. 
Evaluate Your Home's Value
There are multiple ways to get an idea of your home's property value before you list it on the market. You need an accurate idea of what you could sell your home for if you listed it today. A few options include:
Conduct a market analysis yourself. Review nearby properties and see what houses are selling for. Look for listings that match your square footage, amenities, and upkeep levels.
Meet with a real estate agent. Realtors are experts on the current market. They can estimate what your home would sell for if you listed it today.
Schedule a home appraisal. A home appraiser is an objective party that will look at your house and neighborhood to provide a value estimate on the property.
The sales price is the base number you will look at when starting your profit calculations. You can also consider the merits of selling a house as-is versus the potential profits of making home improvements before listing the property.
Subtract Your Mortage, Commission Fees, and Closing Costs
The next step is to consider all of the debt and fees you will need to pay off once you sell your house. Every home sale comes with closing costs, which include title transfer fees, taxes, Realtor commissions, and other miscellaneous expenses. Take your estimated home sale price and subtract the following debts:
Mortgage: review what you owe to your lender if you are currently paying a home loan.
Real estate commissions: the average home seller pays a commission rate of six percent of the home's value.
Transfer taxes: many states levy a tax on homeowners when they sell their homes.
Miscellaneous closing costs: add another one percent of the home's value to cover minor expenses related to the home sale.
These calculations will give you a clear idea of how much money you will take home from the sale. For example, if your house sells for $500,000 and you owe $200,000 to your mortgage lender, your profits are $300,000. You can then subtract $30,000 in Realtor fees and $5,000 for miscellaneous closing costs for a total profit of $270,000.
Learn Whether You Need to Pay Capital Gains Taxes
Even after the closing appointment, you may be on the hook for additional fees related to your home sale. Capital gains taxes are levied on people who sell their assets. For example, if you bought a motorcycle, fixed it up, and resold it, you would pay a tax on your profits.
Fortunately, there are capital gains tax exemptions for homeowners. If you have lived in the house as a primary residence for more than two years, you can file an expectation for the first $250,000 in profits (or $500,000 for couples filing jointly).
Know that moving out of the house and renting it will disqualify you from the primary residence exemption when you sell in the future. (However, you might qualify for a 1031 Exchange when the time comes.)
Decide What You Will Do With the Home Sale Profits
It may be better to sell vs. rent a house if you have a plan for your home sale income. You can use this money to buy your next house or pay down existing debt. Selling your home could be an ideal option if you are better off with cash instead of keeping your wealth in property assets.
Calculate Whether Renting Your House Would be Profitable
The next step when deciding whether to rent or sell a house is to see how much you could earn from turning the property into a rental home. It's a common misconception that a rental property is a source of passive income. You will accrue both time and monetary costs in this process.
See How Much You Can Rent Your House For
It's time to conduct another market analysis. Look at similar rental properties in your area to see what they charge. This will give you a fair range of what you can charge your renters. (A real estate agent can also help you set a reasonable rental price.)
Add Up Your Monthly Expenses
Your bills don't stop just because you no longer live in the house. Add up your monthly home expenses, which include:
Your mortgage
Property taxes
Home Insurance
Utilities (electricity, internet, water) 
HOA fees (if applicable)
Miscellaneous costs (pool cleaning, landscaping, etc.)
Also, decide whether you will include the cost of utilities in your rental agreement or expect the tenants to cover these costs on their own. This will affect your profits and also the affordability of the property for renters.
These basic calculations are the most basic way to determine whether renting your house will be profitable. If the most you can reasonably charge to rent your house is $1,500 per month and you have $1,250 in expenses, the profits might not be worth it.
Extra Costs Can Eat Into Your Rental Profits
Even if you think it would be more profitable to rent out your house, there are additional costs that could eat into your revenue. A few examples include the following:
Unplanned maintenance: you will have to pay to replace broken appliances, make home repairs, and fix any damages caused by tenants. Budget 1-3% of your home's purchase price annually for home maintenance.
Lost months: there may be periods between tenants when you aren't collecting income. However, your expenses will remain the same. Every month without a tenant costs you money.
Management fees: you can pay a management firm to look after your property, market the house to tenants, and communicate with renters. However, these firms usually charge a flat monthly fee.
Additionally, you may need to take out extra insurance on the property if you are renting it – even if you expect your renters to also carry insurance on the space.
Renting a House Takes Work
Everyone hopes for dream tenants that pay their rent on time, never cause damage, and never need anything done to the house. However, there is no guarantee that the people you rent your house to will treat it with respect.
When deciding whether to rent or sell a house, consider how much time you are willing to spend managing the property. Do you have time to interview tenants and run background checks on them? Will you be able to visit the house frequently to make repairs? Can you handle bad tenants that stop paying rent, break appliances, and cause disruptions to the neighborhood?
Yes, you can hire a property management company, but you will still be responsible for upkeep and repairs to the home.
Renting Allows You to Grow Your Home's Value
Before you give up on renting your house, there are some benefits to holding on to the property. It's okay if you only break even while renting out the space as long as you have a long-term financial plan.
Your house will grow in value over time. If you hold on to the property for a decade (or longer), you could reap higher profits on the sale when it's time to let it go. Some people rent out their properties for years and don't expect to turn a profit. Their main goal is to wait for the house to appreciate before listing it. 
Additionally, you potentially lower your monthly expenses the longer you own your home. You can work to pay off the mortgage faster to eliminate this cost. You might even be able to refinance to pay a lower monthly rate. These steps could make renting more lucrative.
The decision to rent or sell your house depends on your current finances, long-term housing plan, and the risks you are willing to take.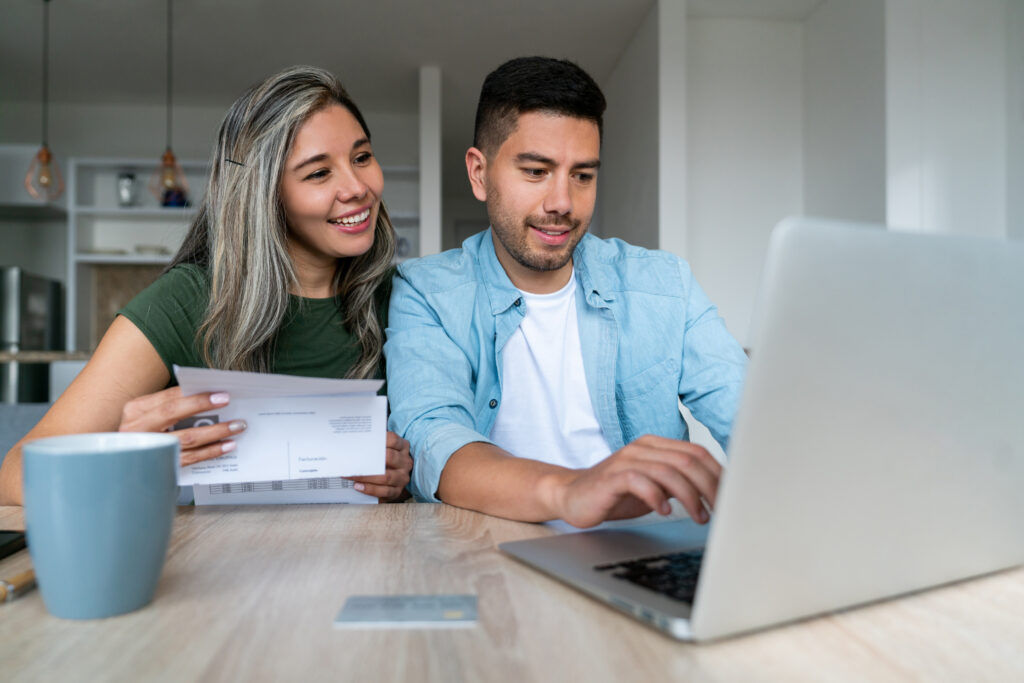 Your Decision Might Change Based on the Housing Market
The choice to rent or sell your house might change within a few years. Your personal circumstances might change and you might want to sell your rental property. Additionally, the housing market could affect your potential profit margin.
Look at the cities where home prices are rising the most. Home prices in Fayetteville, Arkansas, increased by almost 32% year-over-year. Several Florida cities, including Sarasota, Tampa, Naples, and Ocala, experienced home price increases greater than 25% in 2022. If you live in an incredibly hot market, your home's current value might tempt you to sell. 
However, if the market is cooling in your area, you may want to wait. It could be better for you to rent out the property for a few years until you think you can get a better price. You don't have to rent your house forever – only until you can make a near profit on the sale.
Talk to a Realtor Whether You Plan to Rent or Sell a House
It's okay if you are on the fence about whether it's better to rent or sell a house. Both options come with their own benefits and drawbacks. One resource to help you decide is your local Realtor. A real estate professional can help you understand what your home is worth – both as a rental property and a home for sale. They can also help you answer questions about the current market.
To find a qualified agent, turn to FastExpert. This is the #1 trusted platform to search, compare, and hire the best real estate agent. FastExpert is free for sellers and helps people find the best Realtors in their area. We cut through the clutter to recommend the best people to work with. Try out FastExpert today and see how we can help you.