How to Find Your Home's Property Value (2022)
Click here to browse our Real Estate Agent Directory and contact top-rated agents in your area!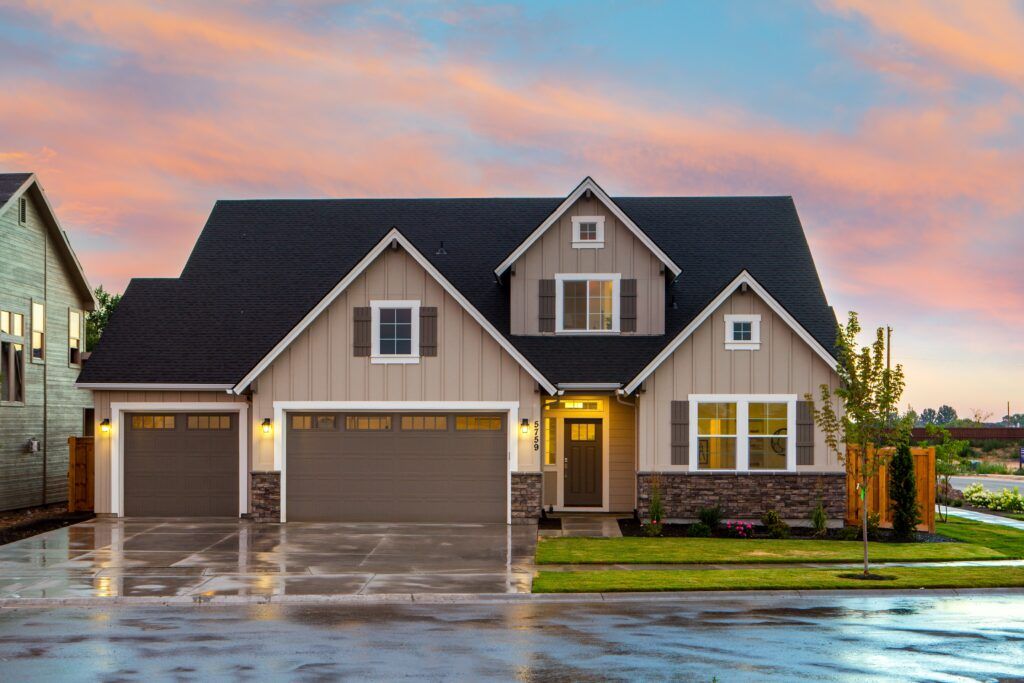 In most cases, property appraisalAppraisalA professional analysis used to estimate the value of the property. This includes examples of sales of similar properties. are done in order to assess the value of a home prior to its sale. The appraisal, which is accomplished when a third-party appraiserAppraiserA professional who conducts an analysis of the property, including examples of sales of similar properties in order to develop an estimate of the value of the property. The analysis is called an "appraisal." evaluates your residential property, is necessary before a real estate transaction is finalized with a lender, for example. There are many factors that go into how to find your home's property value, including comparable sales and marketing trends as well as the area of the city in which the home is located.
The appraiser finds your home's property value at the time of the appraisal, which could be as soon as several weeks or months before closing. If you decide to sell your home in the near future, your home's value could impact whether or not you can find an offer you're comfortable with. With so many factors that go into a home's appraised value, it's important that you understand the process and strategy that you need to follow to have a successful real estate transaction.
Appraisers & Real-estate Agents
When you want to find out how much your home is worth, your first stop should be to contact the local appraisers or a real estate agent. If your lender provides you with a list of local appraisers, you'll need to be specific with your inquiry. Generally, appraisers are paid by the time they work, so make sure you ask for an estimated time of completion or check out sites that provide quotes for specific appraisal services. While your real estate agent might be able to refer you to a good local appraiser, you might be better off meeting with someone in your area who works independently.
An appraiser who works on his or her own will be able to show you the market value of your home in comparison to nearby homes. An appraiser who works in a real estate BrokerageBrokerAn individual or firm that acts as an agent between providers and users of products or services, such as a mortgage broker or real estate broker. often works with multiple homes for a given client to arrive at a single market value estimate for each home. Likewise, your real estate agent might be able to provide you with information about how much comparable homes sold for, in order to better estimate what your home is worth.
However, most real estate agents won't have a magical formula that tells them the value of your home, so don't expect the estimates they provide to reflect the final price. Most real estate agents will only have opinions based on the market value in their area, and there are no laws in most states that forbid an agent from offering a higher or lower sales price.
Factors in Finding Your Home's Property Value
There are a number of factors that go into the valuation of a home. Here are some to think about.
Getting an estimate of the property's market value: The appraiser's estimation of the market value includes information about recent sales and recent home renovation projects in the neighborhood.
Property value trends: The appraiser will estimate the value of your home and compare it to similar properties in the neighborhood. They'll also consider the selling price of comparable homes in the neighborhood that have recently sold.
Market conditions: The appraiser will consider current sales trends in your area as well as supply and demand trends.
Inventory at your local home center: The appraiser will take into account the current inventory at your local home center. For example, in the past few months, you may see the number of listings for homes in the area go up, while inventory for homes in your price range decreases.
Regional climate: The appraiser will look at recent weather conditions in the area. If the weather is warmer in the summer months, this will impact the value of your home, for example.
Amenities: If you have a spacious backyard and a pool, for example, that can have an impact on the value of your home. If you don't have a pool, the appraiser might consider the square footage of your yard.
In short, there are a lot of factors that go into the value of a home. The most important thing to remember is that if you're looking to sell your home, you'll need a good idea of what a similar home is currently selling for.
What is Your Home Worth to You?
At the same time, you need to consider not only how much your home is worth, but what it's worth to you. That might involve taking a look at what it is costing you to maintain your home, or what you'd like to do with the home down the line.
Also, you'll need to decide what kind of profit you are looking to make. If you are hoping to sell your home for a profit, you'll need to make sure you're realistic about what you can expect to receive for the home.
But if you're hoping to build equity in the home, then you may have to make a few sacrifices. Make sure you know the factors that will go into determining your home's value so you know what to expect when you list your home for sale.
How does the sale price you get depend on the value that your home has been determined to be?
The value of a home depends on how much value your home has to the community and the demand for homes in the area. A lot of this depends on how far the homes are priced above or below market value.
For example, in some neighborhoods, the homes are valued low because they have been neglected. In other neighborhoods, houses are valued high because they have been restored and they are full of charm. When evaluating homes for sale, you'll want to consider what the selling price is based on the buying and selling conditions in the area. Make sure that you are being realistic about your property value when listing your home.
You'll want to look at the recent sales for similar properties in the area, as well as supply and demand in your area. There are things you can do to increase your property's value, but you'll want to be realistic about them. As a seller, you'll need to factor in a home's maintenance costs, market value, and potential selling price. It's a balancing act that you'll need to figure out.
Make sure to use reputable real estate agents that will help you get the best price possible for your home. Also, shop your neighborhood before listing the home so you can determine if there are any renovations that need to be done before listing it.
While a home inspection is an excellent option to start with, be sure to ask the inspector about ways to make the home better in your area. This way you can get the best possible price for your home and you can also get additional peace of mind about how your home is being valued in your community.
Final Thoughts
While there are several factors that go into determining home value, prospective buyers will often look at your home's comparables before buying it, especially since your home's value could determine the number and condition of homes nearby.
Prospective buyers will use online search engines such as Zillow, Trulia, and Redfin to gather information about nearby homes, especially those that have recently sold. Home sellers often use these types of services, as well, in order to gather a list of comparable homes for their homes and get an idea of the current value of their homes.
Since any local research tool is often considered a barometer for the market, it's important to consider what comparable homes are sold for and value properties accordingly.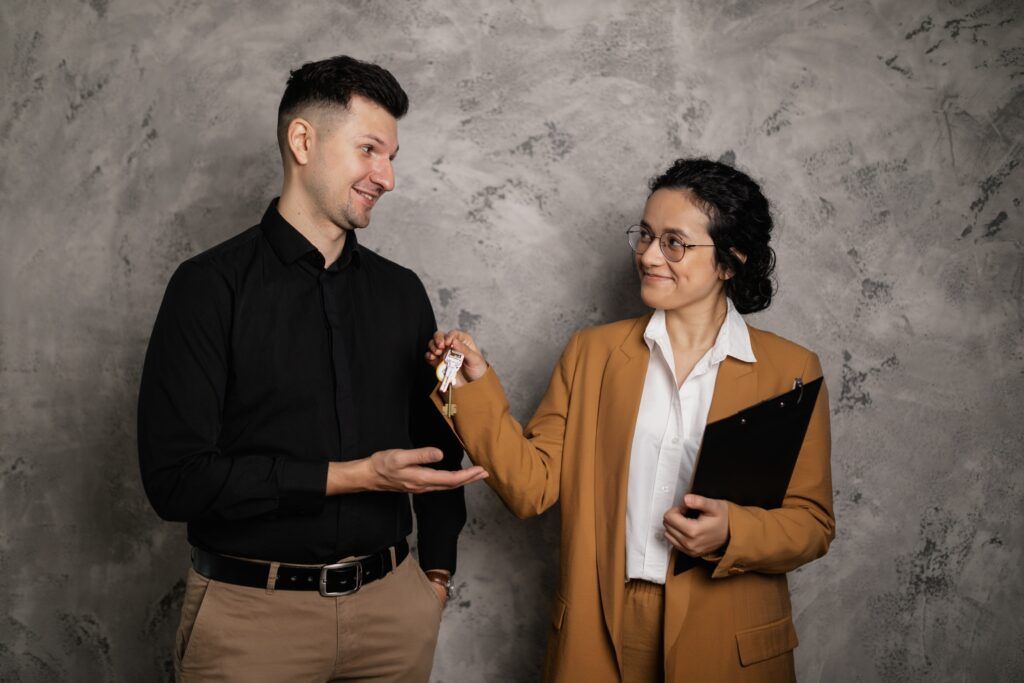 Get Connected with a Trusted Real Estate Agent to Find Your Home's Property Value
Finding a trustworthy real estate agent can be daunting if you don't know where to look. FastExpert is an online marketplace that allows users to quickly and easily compare multiple agents before making a decision.
By using a trusted platform like FastExpert to easily find an agent across the U.S. you can ensure that you're working with someone who has the skills and knowledge necessary to give your real estate transaction the best shot at success.
Our platform is used by more than 400,000 clients and ranks more than 45,000 real estate agents in the U.S., from state to state and from city to city. And it's not just about ranking, you can also make a request to FastExpert and get a list of local agents. You can then review profiles and choose the one that fits you best.
Before finding the right real estate agent, consider the following questions.
What is the real estate industry like today?
What kind of qualification do they have?
How long have they been in the business?
We've teamed up with the real estate industry's leading search experts to deliver the most comprehensive listings of top agent(s) in any given city.
Find agents who can help you sell your home quickly and at a great price. Learn more now.