Seattle, WA Real Estate Trends in 2022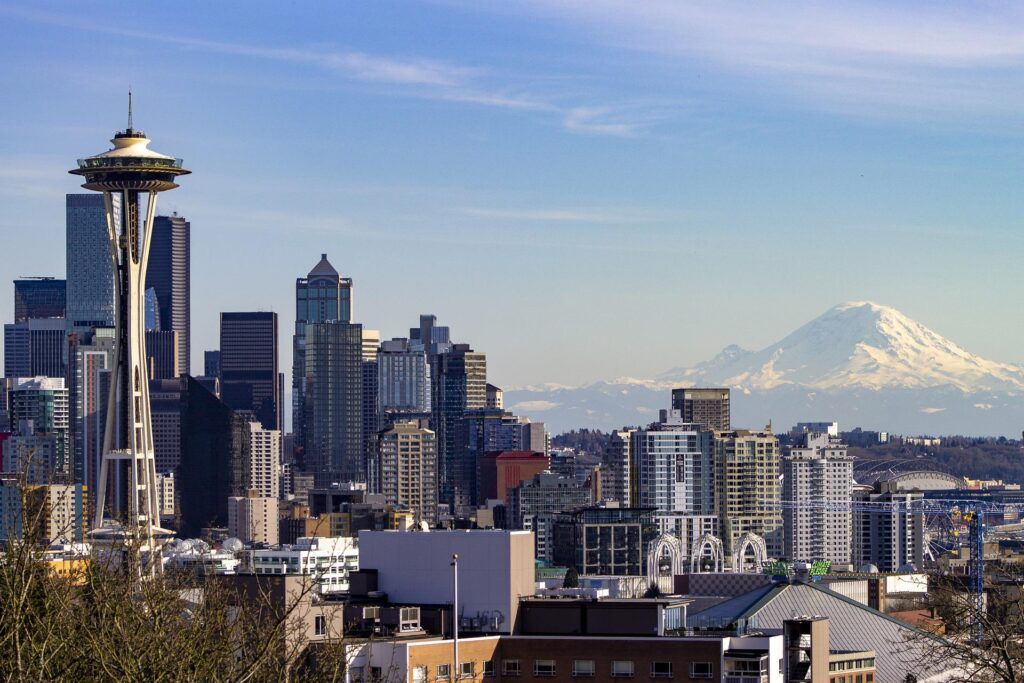 The real estate market has had a lot going on since the pandemic. Over the past few years, we have seen historically low interest rates resulting in bidding wars and low inventory. With the increased rates, we are beginning to see the market cool off a bit. The Seattle real estate market has mirrored the national trends. Low-interest rates and high demand have resulted in a low housing inventory in the Seattle area.
Reasons for the Low Housing Inventory
It makes sense that the record low interest rates and high demand for houses resulted in the seller's market, but why did these happen?
Record Low Mortage Rates
In response to the economic pressures of the pandemic, the Federal Reserve bought mortgage-backed bonds to keep short and long-term lending rates low. Because of this, the year 2020 alone set 16 record lows for mortgage rates. In some places, mortgage rates dropped as low as 2.75%.
Supply Chain Pressure
Supply chain issues caused problems across industries. For the housing market, the back-up in materials caused a backup in new construction. New houses weren't being built at the same rate as they were previously.
High Demand
The concept of supply and demand is fairly simple: fewer houses are available. But why did demand skyrocket in the past couple of years? First, the low mortgage rates attracted a broader demographic of potential buyers to the market. With mortgage rates so low, more people could afford to buy a house. Secondly, the rise in remote work created "Zoom Towns," and an exodus of people from more crowded urban areas. People wanted to move to the suburbs where they had more housing options and more space.
Current Changes in the Market
With the coronavirus under control and the economy in recovery, interest rates are growing. The rising rates are intended to balance out the market and that is exactly what is happening. When interest rates go up, both buyers and sellers are affected.
Impact on Buyers
For buyers, the increase in interest rates means that a mortgage is now more expensive. Higher monthly mortgage payments might actually price some homebuyers out of the market.
The good news for home buyers is that you have more opportunities in today's real estate market. Real estate sales happened at a lightning speed in the past couple of years, and the intense competition between buyers put pressure on them to act quickly. But now, buyers have more time, flexibility, and options in today's more balanced market. With the market cooled off – you no longer have to waive all contingencies, and overpay for the home you really want!
And remember… Marry the house and date your rate! Just because you commit to a house now, you can always refinance it if the rates drop again.
With the rise of mortgage rates, it's more important than ever to have expert representation in the Seattle real estate market. Our team and trusted local lenders will help strategize to get your payment lower! Having an agent and lender to advocate for you will make quite a bit of a difference with today's current rates. In fact, working with our skilled team to negotiate your offer can save you tens of thousands of dollars. 
Selling Your Home in the New Market
From a home seller's perspective, you are also going to have to accept that the market has shifted. As rates rise, fewer buyers can afford to buy. This means that your pool of potential buyers shrinks. Currently, we are not seeing the number of offers or the intensity of bidding wars that have become expected during the pandemic. But though demand has decreased, it's still high. Despite the increase in inventory and a decrease in the number of buyers, homes across our region are still selling rather quickly. It's just a bit more balanced.
Current Changes in the Market
Initial rate hikes always seem to create anxiety. It is important for both buyers and sellers to realize that while they have risen, the current interest rates are pretty average from a historical viewpoint. The housing market is still really healthy.
Reach out to us with any questions. The Christophilis Team is here to educate you and help you navigate this shift in the market. Our mission and creed are two-fold – save you time and make you money!