3 Reasons You Should Buy a House Right Now in 2022
Should I buy a house right now? We all have that dream house in the back of our minds we wish we could own. For some, it's a one-story single-family home with a white picket fence and a yard for the kids. For others, it could be a five-bedroom house in the Hills with a giant pool and plenty of space for guests. You've probably noticed the housing market has become a little hard to navigate with rising costs and houses being picked up and flipped faster than you can make an offer. So what are the reasons you should be buying a house?
In this article, I'm going to cover the top 3 reasons why you should buy a house in 2022 and how to come out on top with a place you love! Let's dive in!
1. Low Mortgage Rates
When figuring out if you should buy a house, consider the mortgage rates. It might surprise you to know that the average mortgage rate as of now is less than three percent!
If that doesn't mean anything to you, consider that this is the lowest mortgage rate since 1971. This means your overall mortgage payment will be significantly less than home buyers that got their keys back in 2011 when the average mortgage percentage was around four percent!
With that being said, the average mortgage rate is never set in stone. You may be looking at homes now and thinking to yourself, "That price doesn't seem so bad," and then putting it off until the next year.
This is a big mistake home buyers make when browsing the market.
Mortgage rates fluctuate, and you'll never be truly certain of what deal you're going to get until you meet with a lender and start making moves. While mortgage rates may be lower than before, you probably noticed that asking prices for homes are higher than they used to be. It's a give-and-take market right now and at the expense of a bit more out of your pocket for the house, you'll be saving money on your interest loan.
Take the time to crunch the numbers of your budget and see if the pros outweigh the cons when deciding should you buy a house. You'll see that lower rates equal savings, even if the purchase price is inflated.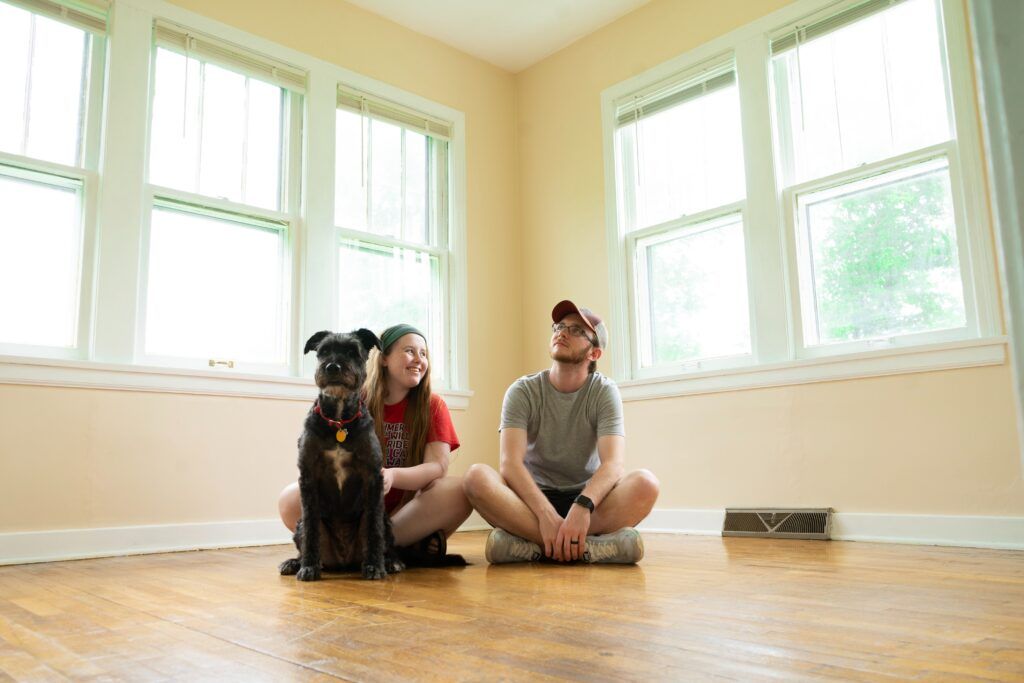 2. First-time Home Buyers Have Benefits When They Buy a House
I know what you're thinking, why would you want to buy your first house during a Pandemic? That seems like a lot of money right now.
That's the ironic beauty of these unexpected times. Due to the Pandemic, states have made adjustments and passed bills that work in your favor! Let me introduce you to the First-Time Home Buyer Tax Credit.
As a first-time home buyer, you can qualify for $15,000 in tax credit! 
Of course, an offer like this doesn't come without stipulations.
Here's a list of qualifiers that make you eligible for the First-Time Home Buyer Tax Credit:
This must be the first time you are purchasing a house.
You cannot have owned a home within the last 36 months.
This house must be your primary residence, it cannot be a second home or something you plan to turn into a rental.
You must be at least 18 years old or be legally married to someone that is 18 years old.
You cannot purchase a home from a relative. It must be someone outside of your immediate family.
The home buyer must make less than 160% of the average income for the area. 
The purchase price of the home must be less than 110% of the average purchase price for the area.
Mortgage interest, property taxes, and a portion of closing costs may be deducted from your taxes resulting in more money in your pocket for repairs and anything else you might need if you decide you should buy a house!
3. A Seller's Market is a Good Time to Buy a House
You may have heard people say recently that "It's a Seller's Market," in response to the inflation of property prices.
It seems like houses are being sold all over the place, but somehow you have been struggling to lock down a house for the last year. Even though houses are being snatched up and stock seems low, that's no reason for you to get frustrated!
You may have noticed that the buyers of 2022 are getting discouraged, but the sellers certainly aren't! This means that when one house closes on the market, another one opens.
A lot of first-time home buyers are seeing the inflation of purchasing prices and throwing in the towel. The competition is weeding out buyers that are less persistent and actually working the favor of those that refuse to give up.
You're game for the long run and keeping up with the market in your desired area. You've already got a step up on the competition. It's all about keeping an eye on the prize when deciding if you should buy a house right now.
Should I Buy a House in 2022?
Should I buy a house right now?
The best way to know if now is the right time to take the next step is to talk to an experienced local real estate agent. A seasoned real estate agent will work for YOU and let you in on all the pointers and strategies to obtain the house you're looking for.
The time is now to find the home of your dreams, and Fast Expert's directory of local agents is the first step to finding the perfect match.
There's no reason you shouldn't be buying a house in 2022, and the experienced real estate agents at FastExpert will help you get there!