Repair or Regret: The Costly Gamble of Ignoring Home Repairs When Selling
While it might be tempting to ignore home repairs when selling, Scott Bergmann, real estate agent, and FastExpert partner, shares his experience on why repairs and transparency are critical when selling your home.
Click here to browse our Real Estate Agent Directory and contact top-rated agents in your area!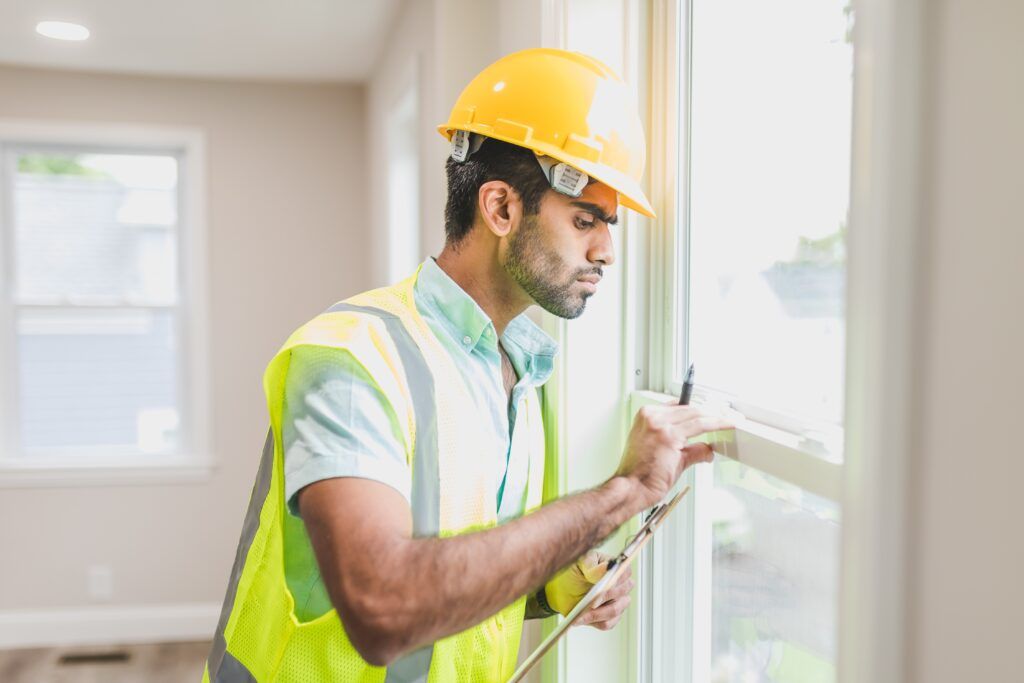 Selling a house is more than a simple transaction; it's a pivotal moment involving not just bricks and mortar, but futures and dreams. When it comes to selling your property, honesty isn't just the best policy—it's the only policy. So why is it that some sellers are tempted to hide problems or skip major repairs?
This article seeks to unravel the perils of such shortcuts and highlight the potential gains of being open to making changes or updates for the buyer.
The Risks of Hiding Problems
Legal Consequences
In the realm of real estate, lying can lead to litigation. Many jurisdictions necessitate that sellers disclose known property defects. Evading this responsibility might seem cost-effective initially, but legal repercussions could dwarf any saved repair expenses.
Moreover, if a seller fails to disclose an issue that they're aware of, it could potentially constitute fraudulent misrepresentation—a serious offense that could lead to hefty penalties.
In some states, including Nebraska, where I currently serve, sellers are required to complete a "Seller Property Condition Disclosure." This document is a seller's attestation on the conditions of the property and can actually end up bringing a seller to court for litigation if the seller knowingly lied on the document.
Asking for that disclosure is critical for the buyer so that they can be aware of any ongoing or past issues with the home.
>>LEARN: Asking the Right Questions at an Open House: Seller Property Disclosure
Damaging Trust
A home is a significant investment, and buyers put their trust in sellers to be candid about any potential issues. Discovered hidden problems can shatter this trust, causing negotiations to fall apart and potentially leaving the seller with a tarnished reputation.
In today's interconnected world, word travels fast; and reputational damage can have long-term impacts on future sales.
Impact on Sale Price
Savvy buyers often factor in the cost of potential repairs when making an offer.
When undisclosed issues come to light after the fact, they may demand a price reduction. This could leave the seller with less money than they had anticipated, and in the worst-case scenario, even less than if they had upfront been honest about the problems.
Why Major Repairs Shouldn't Be Ignored
The Importance of Home Inspections
Home inspections are par for the course in real estate transactions. These inspections often unearth hidden issues that sellers might have preferred to keep under wraps.
Addressing major repairs before listing the property not only increases the likelihood of a smooth sale but also presents an opportunity to possibly raise the listing price.
Enhancing Property Value
Investing in necessary repairs can substantially enhance your property's value.
Functional and aesthetic upgrades alike can catch the discerning eye of potential buyers, leading to higher offers and a quicker sale. The return on investment for these repairs often outweighs the initial cost, making them a savvy choice for sellers.
Attracting Serious Buyers
A well-maintained home is a magnet for serious buyers.
By showing that you've kept up with major repairs, you demonstrate respect for the property and for the buyer's investment. This tends to attract buyers who are ready to make solid offers, rather than those who are just window shopping.
The Power of Making Changes and Updates
The Psychology of Modern Buyers
Modern buyers often seek a home that's move-in ready.
Being open to making changes or updates for the buyer can help you meet this demand. Offering to make updates can also give the impression of flexibility, which may facilitate smoother negotiations.
Small Updates, Big Impact
Small updates often lead to significant impacts.
Fresh paint, updated fixtures, or new landscaping can drastically improve curb appeal and interior allure, enticing buyers to envision themselves in the home and fostering a more emotional connection to the property.
>>MORE: Affordable Home Updates
The Influence of Home Staging
Home staging is another powerful tool in the seller's arsenal.
By depersonalizing the property and making it appeal to a wide array of buyers, you can increase the perceived value and expedite the selling process.
Conclusion
In the journey of home selling, honesty and a willingness to adapt are invaluable.
While the temptation to hide problems or skip major repairs might be strong, the risks outweigh the potential short-term gains. By being open to changes, addressing necessary repairs, and making thoughtful updates, sellers can improve their chances of a speedy, profitable, and stress-free sale.
Working with a trusted agent is also critical in the sale of your home. FastExpert agents advocate for you and will guide you to a smooth and successful outcome.
More Fantastic Info: