Buying a house is easily one of the most impactful decisions you'll ever make. It's nearly impossible to intuitively know how to buy a home. The process can be nerve wracking, tedious, and expensive, but when you land in the right place it all feels worth it.
So, how exactly does someone buy a house? To put it simply, first set your own parameters like location and budget. Then connect with a real estate agent and start looking for houses. When you've found a home you like, make an offer to the homeowner. follow up with a bank to work out your mortgage. Finalize the paperwork and then the home is yours!
There's a lot more to the home buying process you'll need to know. That's why we made this 10 step guide! Follow these steps and you'll be sure to be living in your dream home in no time!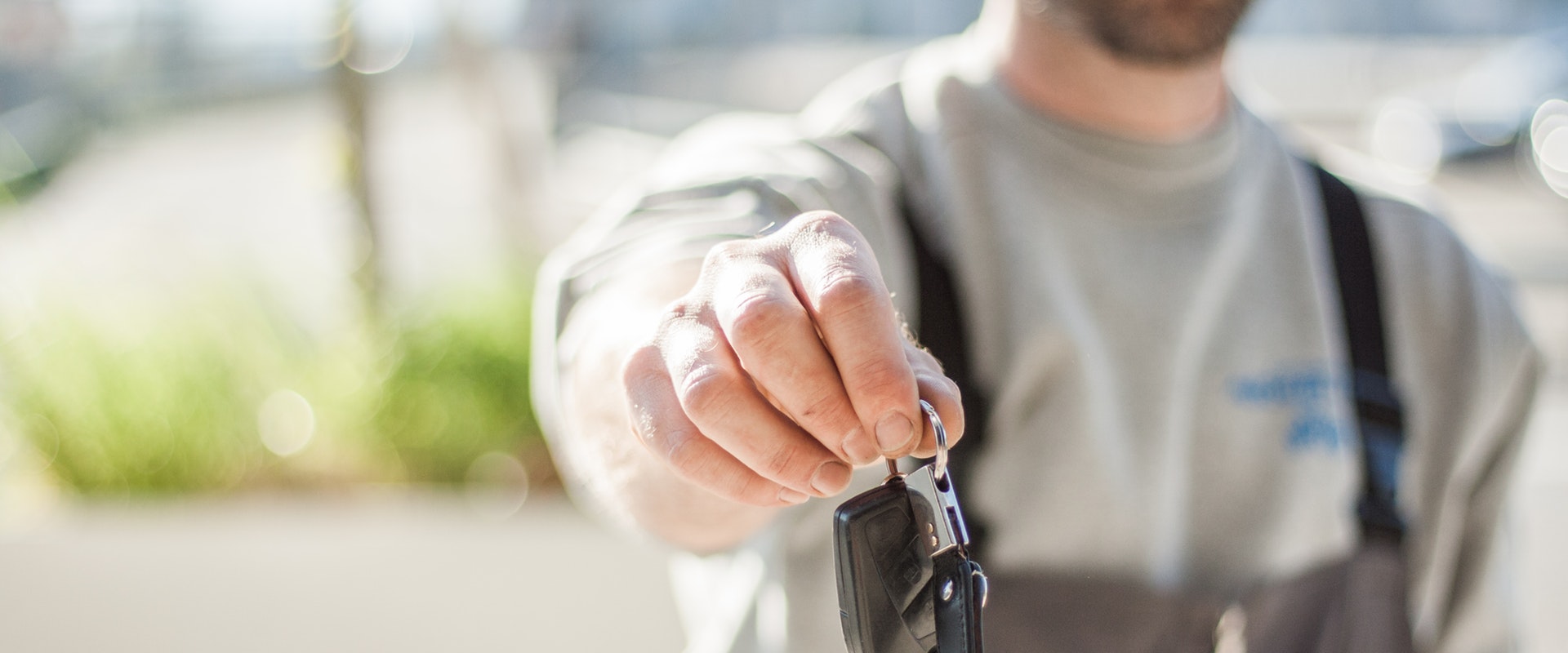 10 Steps to Buying a House:
1. Decide to Buy a New Home
The home buying process starts when you first decide to buy a new home. Once you decide to buy a home, you could find yourself in a frenzy compiling to-do lists, but we recommend you start with something easy-
A good first thing to do is to take notes about what you like and what you don't like about your current home. This will help you establish a list of features that will help you compare new homes against one another. Consider physical features of your home as well as non-physical features like the neighborhood and the landscape.
With this list on-hand, you'll save yourself a lot of time and hassle in the next steps.
2. Do Research
Check the values of properties in the location you're interested in. Newspapers and websites can be a decent starting point for this information.Wherever you look, make sure your sources are reputable.
You may have a ballpark number of what your budget for buying a home is, so look at homes that are in that ballpark-range and see if the size and quality match your expectations. If the homes don't match your budget expectations then you may need to revisit what you want out of your new home, or adjust your expectations for your budget.
Home prices can vary greatly between townships or across state lines, so don't be afraid to cast a wide net when doing your first round of research to get a firm grasp of your options.
3. Set Your Budget
Buying a new home requires substantial investment, so you should be serious about having a reasonable budget and a financial plan for life after you've purchased a home.
Check your financial resources and see what you can afford. You may want to meet with a financial consultant or a bank to discuss options, you'll be surprised how many options may be available to you.
Putting down the largest deposit possible and getting a mortgage loan is a typical strategy people will use to finance their home. Putting down a large deposit can assist in reducing the amount of time it will take to pay off the mortgage and may help getting a lower interest rate.
Don't be shy about asking for help from professionals to learn your options. Once you've set a budget and have a rough financial plan for financing your home, it's time to get to the fun stuff!
4. Connect with a Real Estate Agent
Engage an estate agent and discuss your requirements. Be clear and make sure that you don't miss out on anything. You want to cover style, space, price, and neighborhood. A good agent, someone who knows the area and market conditions well, should be able to provide guidance.
A realtor will have exceptional advice on what the housing market is like in your area, and they will be able to list houses that are for sale near your desired location and help facilitate your visits. .Having a trusted professional in your corner will help make the process easy while also helping you avoid pitfalls and traps you may not know of as a typical buyer.
There are lots of real estate agents out there who would love to work with you. This article can help you select the best real estate agent as a home buyer. For even more info, check out these tips for choosing a great realtor.
5. Start House Hunting
Visit as many properties as you can. The last thing you want is to rush into a decision.
Remember that list you made in step 1? Now you'll get to use it! Make your list into a checklist that you can mark as you visit new homes. Along with your checklist, make extra notes about the house. Note the pros and cons of each property you visit and save them so you can return to them later when comparing homes.
You may think that you'll remember everything about every home you visit, but trust us, you'll thank yourself for staying organized during your house hunt will make everything easier.
We have even more tips to help you stay organized through your house hunting, check them out here!
6. Select a House
Whether it's your first or fiftieth house visit, you'll know when you've got a winner.
If you've been house hunting for a while, you'll likely have a stack of notes from previous homes you visited. When you feel that you have one or more great candidates in mind, it's time to start making moves to land a deal on one of your favorite properties.
If you haven't already, this would be a good time to connect with a realtor, real estate agent, or a buyer's agent. Things can start moving pretty quickly from here, so it's good to have a professional in your corner for this.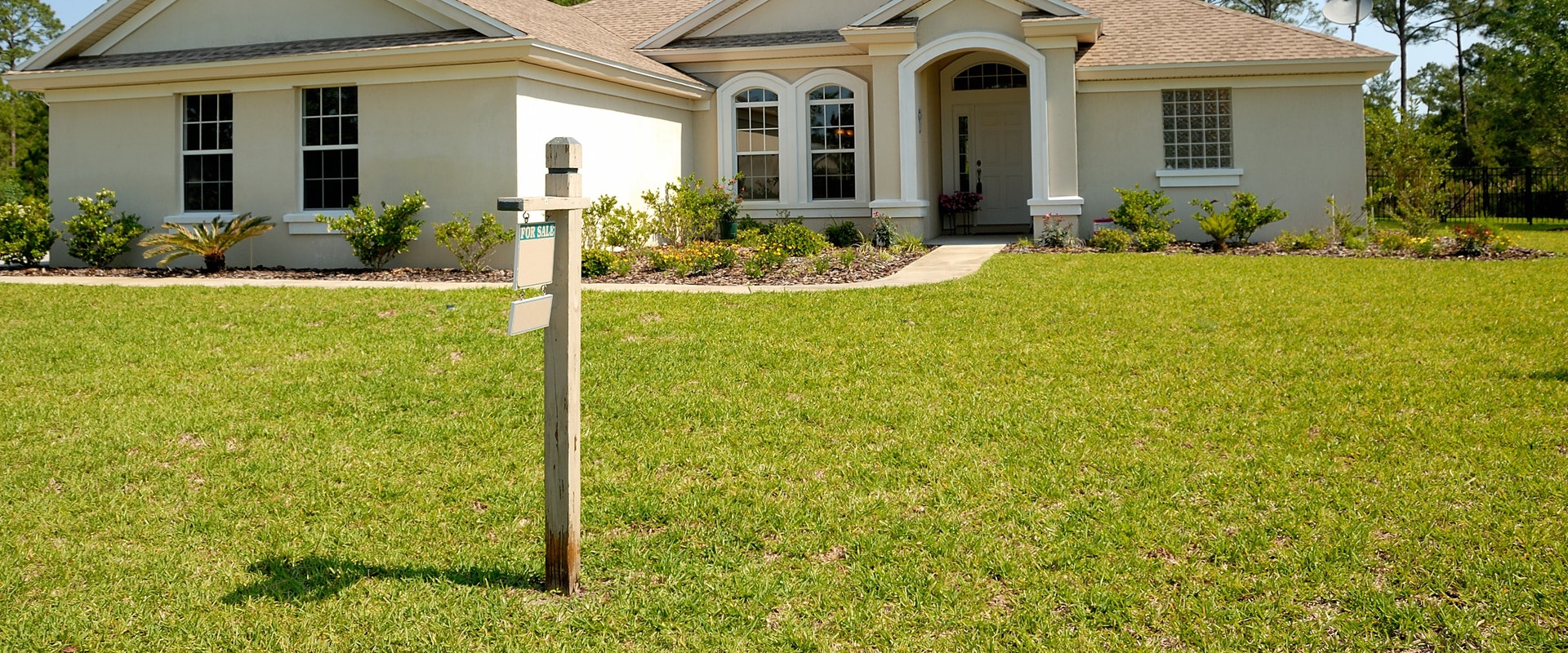 7. Negotiate and Make an Offer
While you know the listing price, you'll be surprised how much wiggle room there can be with a seller.
Make sure you negotiate buying terms with the seller, especially if you feel that a fair price is not being asked. Make sure that you've arranged for the buyer to make necessary repairs before making an offer. Beyond price negotiations and facilitating repairs, there are terms of the sale agreement that are worth discussion, like rent-back agreements. To learn more about negotiating the sale, read this article.
Once you make an offer, the seller may accept or make a counteroffer. Take help from your real estate agent in the process and hopefully, a mutually agreeable price and terms can be set.
There will typically be a 14-60 day contract-to-close timeline, but you can talk about it with the seller and arrange different terms if that timeline won't work for you.
8. Apply for a Mortgage Loan
If you're not paying cash for the home, you're going to need some kind of loan. If you're like most people, applying for a loan is the first step after you've negotiated terms with the seller.
Typically, you'll want to apply for a mortgage loan, but any type of loan will do. If you buy your home on any kind of loan besides a mortgage loan, do it only at the advice of a financial professional.
When you apply for a mortgage, don't forget to include the real estate agent's commission, paper-work costs and any extra shopping for the new home that you want to do. Make sure you understand interest rates and monthly payments system according to your loan amount.
9. Get a Professional Home Inspection
Even though professional home inspection is optional, it is something that you should not skip. The inspection could save you from major repairs and costs down the line. It is better that you know of structural issues or damages beforehand.
The inspector will give you and your estate agent a detailed report about the state of various facets of the house in question. Based on the report, you could renegotiate or withdraw from the deal, but before you make drastic decisions based on the home inspection, read this.
10. Coordinate Paperwork and Close the Deal
After you have received the requested loan and the inspection has been done, it's time for the home purchase agreement to be signed. Make arrangements to sign the paperwork, then the home is officially yours! Before signing anything, verify that the home sellers are the rightful owner and have the authority to sell the house by checking their paperwork. Once the agreement is signed and the title of the house has been transferred, get the deed recorded with the concerned authority.
And that's it! After you've completed these steps, you will be the proud owner of the home of your dreams.
If you are ready to start looking for homes and want to connect with the best realtors and real estate professionals, we're ready to help. Check out FastExpert and meet the top realtors near you today.