First-time Home Buying Checklist – 6 Needs vs Wants in Home Buying
Click here to browse our Real Estate Agent Directory and contact top-rated agents in your area!
According to the National Association of Realtors, the average homebuyer spends 10 weeks researching houses online. They look at an average of ten houses in person and make two offers before they settle on a home. Usually, this is because they haven't decided exactly what they need and want. This is where a first-time home buying checklist would be a huge help.
With all of this shopping, it's easy to lose track of what you really need. First-time homebuyers sometimes forget what they need and focus instead on unnecessary wants. After all, who doesn't want a beautiful kitchen, a large backyard, and plenty of bedrooms?
However, when buying the home of your dreams, it's important to make sure that you are paying attention to your needs. Try to avoid making decisions based on wants – or worse yet, impulse purchases.
Remember that, although buying a home is fun, it can also be stressful. Don't forget to keep both your head and your heart in the home buying process. That way you'll find a gem that meets all of your needs without having to break your budget.
Every buyer's needs and wants will be different. So it's important to consider every element of a home and decide what's best for you.
That all sounds stressful, but don't worry. We're here to help. Read on to find our checklist for home buying, including the 6 most important "needs vs wants" and what to do next.
Home Buying Checklist
1. How Many and Types of Rooms
Rooms are at the top of this home-buying checklist for a reason. Every house listing prioritizes this information. But figuring out what rooms you need and how many is more than choosing a "3 bds / 2 ba." Take some time to consider all the rooms in a house and which ones you'll really need.
Start by taking a look at how you'll use the home and how much time you'll spend in each room. Go on a mock home tour, imagining how you'll use each room and what it would be like to live there.
As you look at the rooms, start figuring out what you need and compare that to your wants. Try to be realistic about each room's use – and see if those wants are possible for your budget.
Although it's also important to think about your long-term future, don't stress about buying "the perfect house." First-time home buyers often get frustrated trying to find their forever home on the first try. A starter home is great for young couples and won't wreck your budget.
2. Amount and Type of Outdoor Space
Now that you've got the rooms figured out on your home buying checklist, it's time to look at all the other factors.
Outdoor space is a crucial component in the house buying process. Ask yourself, will you be using the outdoor space and if so, what kind of maintenance will it take? Knowing what type of usage you have for your outdoor space can help your search tremendously and a good realtor will ask this question anyway!
When viewing houses, it's easy to gloss over the backyard space — especially if there are other more pressing issues at hand. But even if you don't like your outdoor space, you might wind up spending a lot of time in it anyway — particularly if you want to sell the house later on. According to the National Association of Realtors, about 70 percent of potential buyers say that outdoor living spaces factor into their decision.
Outdoor spaces are particularly personal, and some things that are deal breakers for one buyer may be a "want" for someone else. (Take a pool, for example.) Start by figuring out the kind of outdoor space that would be ideal for you and your family — then decide if it's a "want" or a "need."
3. Location
There's a reason real estate agents are always saying "location, location, location!"
The neighborhood you're going to live in is often a major consideration on a first-time homebuyer checklist. A home's location can affect your quality of life and resale value.
Choosing a home in a neighborhood with good schools, parks, and nearby shopping and restaurants can be important. For some, it's even more important than the size or age of a house.
Plus, living close to a busy street or highway might be a deal-breaker, especially for buyers with children. A house or condo near a noisy place like an airport could also be undesirable – unless it comes with an attractive price tag.
Location can also affect how much your house costs to insure. And it can determine how much you pay in property taxes. It's important to know if you're buying in a high-risk area prone to flooding or in an area with high crime rates. you may pay more for homeowners insurance.
4. Amenities
When you start looking for a home, it can be easy to get swept up in the excitement and lose sight of what's important to you. But if you forget to consider some of the important amenities, you could end up with regrets later on.
Here are the top amenities considered essential for your buying a home checklist:
Central Heating & Air Conditioning
This is one of the most common amenities in modern homes, but not all homes have central heat & air. If you buy a home that doesn't already have central AC, it can cost thousands to install it later.
Whether or not you need a huge closet depends on your preferences and needs. But having at least some walk-in space is important for many buyers. It's nice to have room for clothes and storage without worrying about them taking over a bedroom or hallway.
Carpet may be popular with some, but hardwood floors are easier to clean and generally considered more attractive by homebuyers. They're also nice if anyone in the house has allergies or sensitivities to dust.
Many new developments offer community features like swimming pools, fitness centers, playgrounds, and athletic facilities. Some even have restaurants and coffee shops on site.
According to one survey by the National Association of Home Builders (NAHB), swimming pools are the most popular community feature among new-home buyers. And they're especially popular among younger buyers.
5. Age of the House
Despite the charm, many buyers don't want to buy a home that is too old. The older the house, the more likely it will need major repairs and maintenance. That's why the age of a house is important to consider when figuring out your needs vs. wants of home buying.
You should check the age of the roof, heating and air conditioning systems, and appliances. If they are very old, they may need to be replaced soon.
There are a few other home-buying checklist items to consider when buying an older home. These include the following:
Cost of repairs and maintenance
Older homes tend to require more repairs and maintenance than newer homes. It's impossible to know how much you'll end up spending on repairs and maintenance. Generally, though, the older a home is, the more money you should expect to spend on these items.
Newer homes are often much more energy-efficient than older homes. If you're looking at older homes with very high utility bills, you might want to ask for an energy audit. This can be done by your local utility company or by a third-party contractor.
A professional can tell you where the home is losing energy and how much money it will take to increase its energy efficiency.
In some cases, insurance companies charge higher rates for insuring older homes because of their age or condition. If this is something that's important to you, be sure to contact your insurance company before making an offer or purchasing the home so that you have a good idea of what your monthly costs will be once you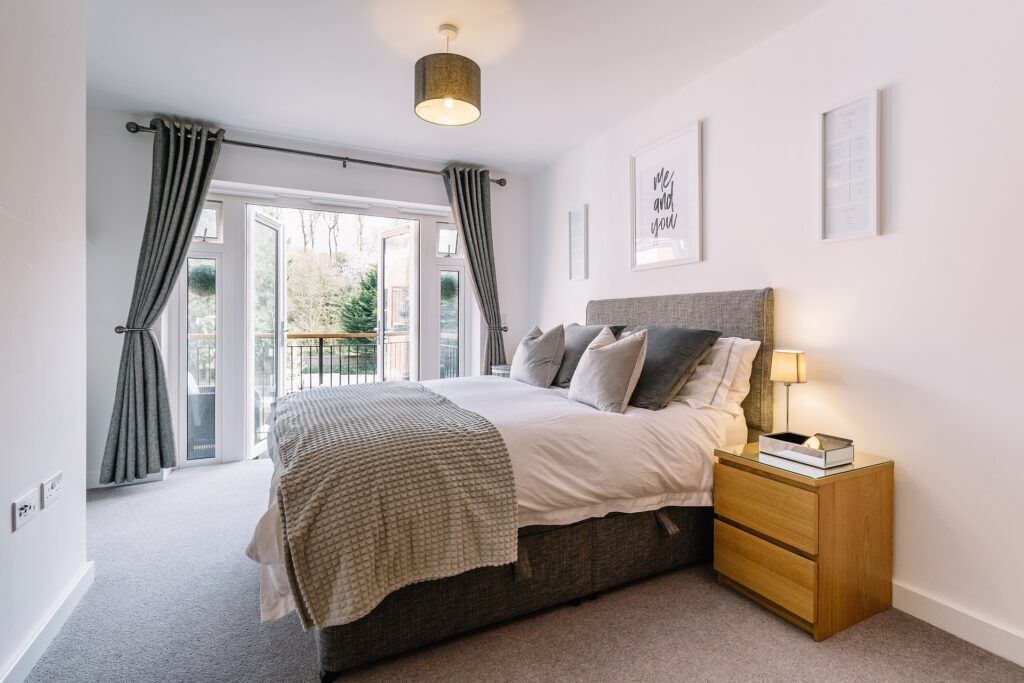 6. Price & Your Personal Budget
The first step to buying a house is determining how much you can afford to spend. When planning your needs vs wants home buying checklist, don't forget to account for your budget.
Getting prequalified for a mortgage gives you an idea of what your loan program and the amount you could borrow might look like in advance. This can give you a big advantage at different stages of your house hunt. It can help you prepare your budget and set your expectations.
And costs don't just include the price of the house. Remember you will have to pay for all the expenses that come along with it. For example, if you get a pool, you'll be paying for repairs, maintenance, and water bills. A nice neighborhood may have HOA fees. An old house might require extra insurance or have higher utility costs.
When we look at buying a house, it's easy to get caught up in all the needs vs. wants of home buying. In the long run, though, it's important to think carefully about your budget. Be sure that, when the bill comes, you'll still be glad of the choices you made.
How to Use Your Home-Buying Checklist
Once you've gone through our home-buying checklist, what really matters to you as a buyer will become clear. You might decide you prefer a bigger or smaller home, or something closer or farther away from your family. Maybe you will decide you want new construction or an older home in a neighborhood that's more up-and-coming.
Once you've figured out your needs vs wants, it's time to prioritize them. Organize your list in order of importance, and identify your top three needs.
It's a good idea to commit to your "top three" and only consider houses that have what you need. Make sure your house of choice has at least your top three needs. Don't sacrifice needs for wants.
Ultimately, buying a home is a big decision and a personal one. Take the time to think about what you really need vs want prior to home buying.
Make a list of features that are must-haves for your new home and share it with your real estate agent. This will help your agent narrow down options and will give you an idea of how much house you can afford.
Using our checklist for home buying, you'll feel more confident about your purchase. You will know that your home meets your needs and will fit your lifestyle for the foreseeable future.
Working with a trusted real estate agent that knows your wants and needs will also go a long way in feeling happy and content with where you end up. The right partner can answer all of your questions and ensure you get what you really want.