15 Common Types of Houses and House Styles
Click here to browse our Real Estate Agent Directory and contact top-rated agents in your area!
In today's diverse and ample real estate market, there are plenty types of houses and home styles to choose from. Types of houses differ based on their build, structure, and use. Home styles, on the other hand, have more to do with the home's architectural style and aesthetic appeal. Single-family homes are a type of home, while a raised-ranch is an example of a house style. In this article we will explore five common types of home structures and 10 common home styles.
It's important to note that certain types of houses and home styles are more prevalent in some parts of the country than others. For example, if you're looking for a Mediterranean-Spanish Revival home, California and Florida will have more options than New York. Authentic Victorian-era homes are particularly abundant in Old Louisville, Kentucky and Pawtucket, Rhode Island. Take a look at some of the most common types of houses and home styles below.
5 Common Types of Houses (Structure)
Single-family Homes
The most common type of house on the market is the single-family home. When you think about buying a house, chances are you're picturing a single-family. Buyers interested in single-family homes are usually looking for privacy, large storage space, and greater autonomy when it comes to making decisions about their property.
A single-family home generally sits on its own piece of land and isn't attached to any other structures. However, according to the U.S. Census Bureau definition, a single-family house could also be considered a townhouse, rowhouse, or semi-detached home depending on what part of the country you live in.
>> AGENT ANSWERS: What are red flags when buying a flipped house?
In places like San Francisco and New York where housing supply is tight, row houses qualify as single-family dwellings as long as they're separated from adjacent units by a ground-to-roof wall and don't share any utilities or HVAC systems with neighboring homeowners.
Multi-family Homes
Another common home structure is the multi-family home which houses more than one family on separate floors. A duplex is a multi-family home with two units, but the most common multi-families have at least three separate dwellings, with some multi-families housing up to four.
Owners looking to turn an immediate and consistent profit on their real estate investment will often purchase a multi-family home and live in one unit while renting out the rest. Multi-family homes are also good for those who want to provide a close, but separate living arrangement to a family member, such as an adult child getting on their feet or an elderly parent in need of frequent assistance.
Townhouses
A townhouse is a house with its own entrance, more than one story, and share one or two walls with surrounding townhouses. These types of homes usually cost less than a detached single-family home in the same area because of the smaller footprint it provides. Townhouses also have the added benefit of shared amenities which makes it easier to manage exterior maintenance and landscaping. The downsides of owning a townhouse is limited parking and lack of privacy.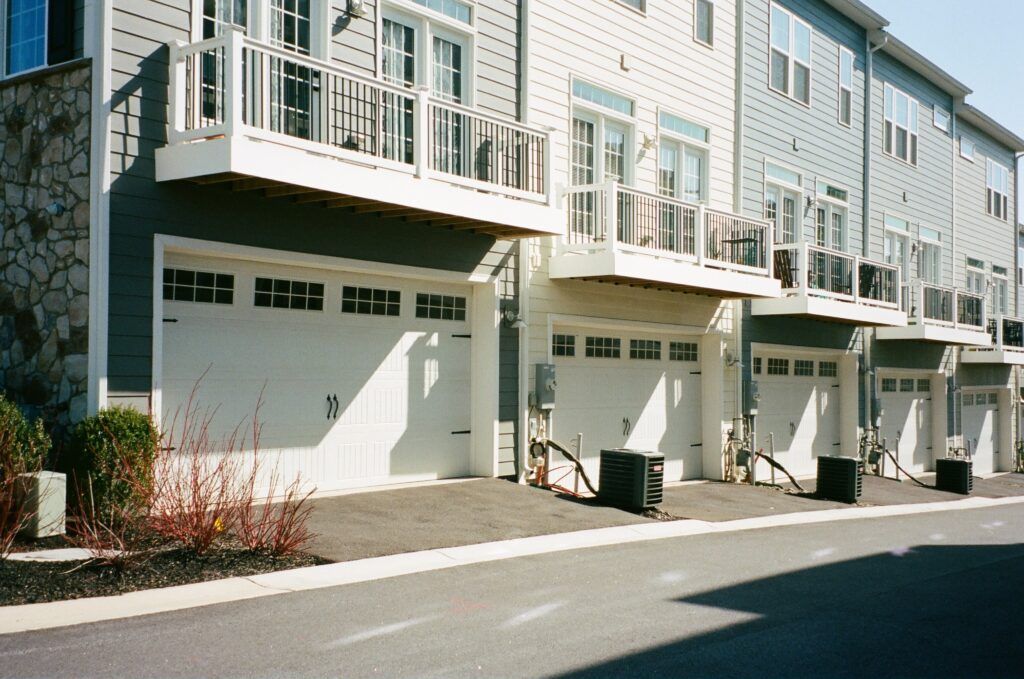 Modular Homes
Modular homes often get confused for mobile homes, given that they are both built in a non-traditional manner. However, the two structures are very different. Modular homes are built in a controlled environment such as a factory and assembled by a builder on a permanent foundation on-site.
A mobile home, on the other hand, is built completely off-site and is not placed on a permanent foundation. Mobile homes can be moved from place to place and as a result, are not as stable as modular homes. Some benefits to purchasing a modular home are greater design flexibility, the ability to build in a remote location, and reduced construction costs/ waste when compared to traditional builds.
Tiny Homes
Tiny homes are very small houses measuring under 600 square feet. They are not built to any codes or standards and are considered independent living situations. Similar to mobile homes, tiny homes can be moved from one place to another and cost much less than traditional living spaces.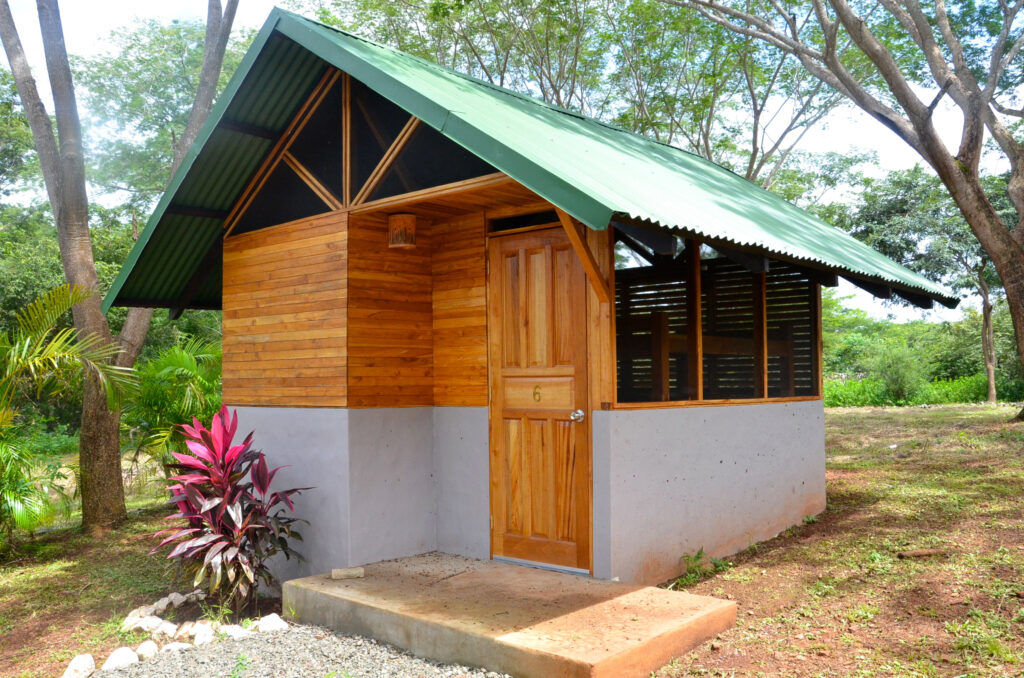 10 Common House Styles (Architecture)
Ranch Style
Ranch homes are popular single-family homes. They are usually one story properties, although raised-ranches are technically two stories. A ranch-style home tends to be wider than it is deep and is characterized by its long, low-pitched roof, large front windows, and semi-open floor plan. Buyers can find a ranch-style home almost anywhere in the country.
Colonial Style
Homeowners looking for a historical property may prefer a colonial-style home, characterized by symmetry and a dormer. Dating back to the 17th century, this house style comes in a wide range of variations inspired by the country of origin of early American settlers. British or Georgian colonial-style homes are the most common, but you'll also find federal colonial, Dutch colonial, French colonial, and Spanish colonial. Colonial-style homes are particularly popular on the east coast but they're common throughout all of the U.S.
Victorian Style
Unlike other home styles, Victorian homes refer to an era as opposed to a specific design. Victorian homes were built during the reign of Queen Victoria, from the early 1800s through the early 1900s. During this time period, wealth grew and the middle class prospered, which led to homeowners building large and elaborate dwellings. Victorian architecture is typically characterized by gabled roofs, turrets, shapely windows, and stained glass. Louisville, Kentucky and New Haven, Connecticut are known for their Victorian-style homes.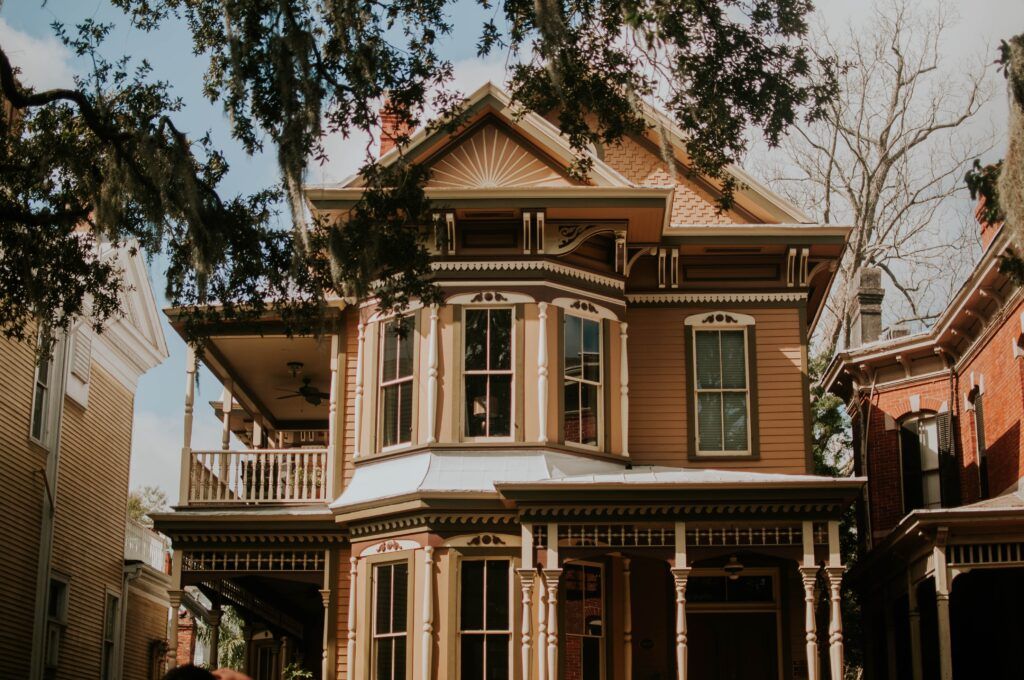 Modern/Contemporary
The modern home is minimal in style and is designed in clean, sharp lines all throughout. It has no ornamental or extravagant details such as the ones seen on colonial or Victorian structures. Modern homes were built between the 1930s and 1970s throughout the U.S., but are fairly popular on the West Coast. Contemporary homes have essentially the same design but were actually built much later.
Bungalow
Bungalows are often mistaken for any small house, but in reality they are one story homes spanning 1,000-2,000 square feet in size. This house style usually comes with a porch and a maximum of three bedrooms. Bungalows are comparatively small, making them great options for first-time homeowners or individuals with mobility challenges. You'll find them in a wide range of sizes and price points across the country.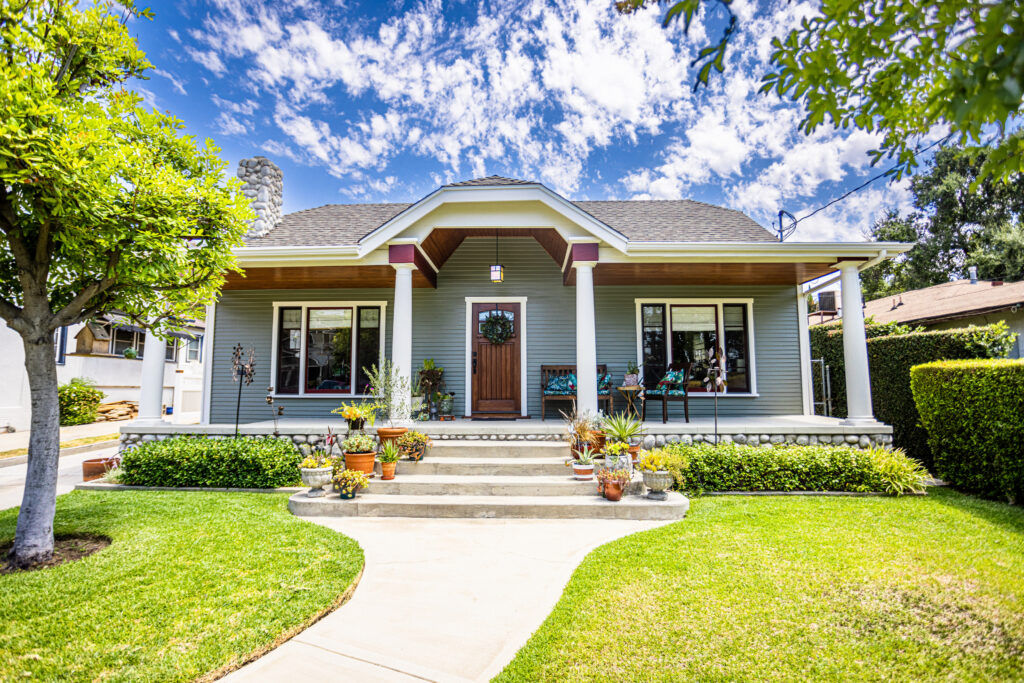 Mediterranean Style
Characterized by high ceilings, open floor plans, and easy outdoor access, Mediterranean-style homes are as elegant as they are laid-back. Similar to prairie style homes, they connect indoor and outdoor spaces, although prairie style homes tends to be a bit smaller. Mediterranean homes are often oriented around a courtyard and come in white, salmon, and peach, or yellow-colored stucco exteriors.
>> AGENT ANSWERS: Different loan for renovations?
Sometimes referred to as Spanish Revival, this home style was derived from the early Spanish missions of the 1600s–1800s. From the 1920's, Mediterranean/Spanish Revival style homes gained popularity in Florida, California, and parts of the Southwest.
Cottage
Similar to bungalows, cottages are also one story small properties with porches— you just won't find too many of them in urban areas. The original cottage is modest in build and quaint in nature. Originated in the small villages in Europe, cottages can now be found all throughout the U.S. These small residences are often characterized by stone or wooden exteriors and cozy, informal interiors.
Modern Farmhouse Style
If you like the cozyness of a cottage but need more space, a farmhouse may be right for you. True to its name, a farmhouse is simply a house built on a farm. Traditional farmhouses have large porches that stretch all around the house, covering the front back and sides of the property. The roof is usually steeply pitched and sometimes decorated with gables and dormers. Farmhouses are common along the East Coast and throughout the Midwest. Modern farmhouse style homes come in similar designs.
Tudor Style
Timber and ornate brick details placed up against light-colored stucco make tudor-style homes easy to spot from a ways away. Similar to cottages and colonial homes, tudor-style homes have their roots in Europe, specifically in England. The tudor-style home became popular during the early 20th century among wealthy suburban Americans. Many of these homes can be found in the north, in large part due to their solid structure being ideal for cold weather.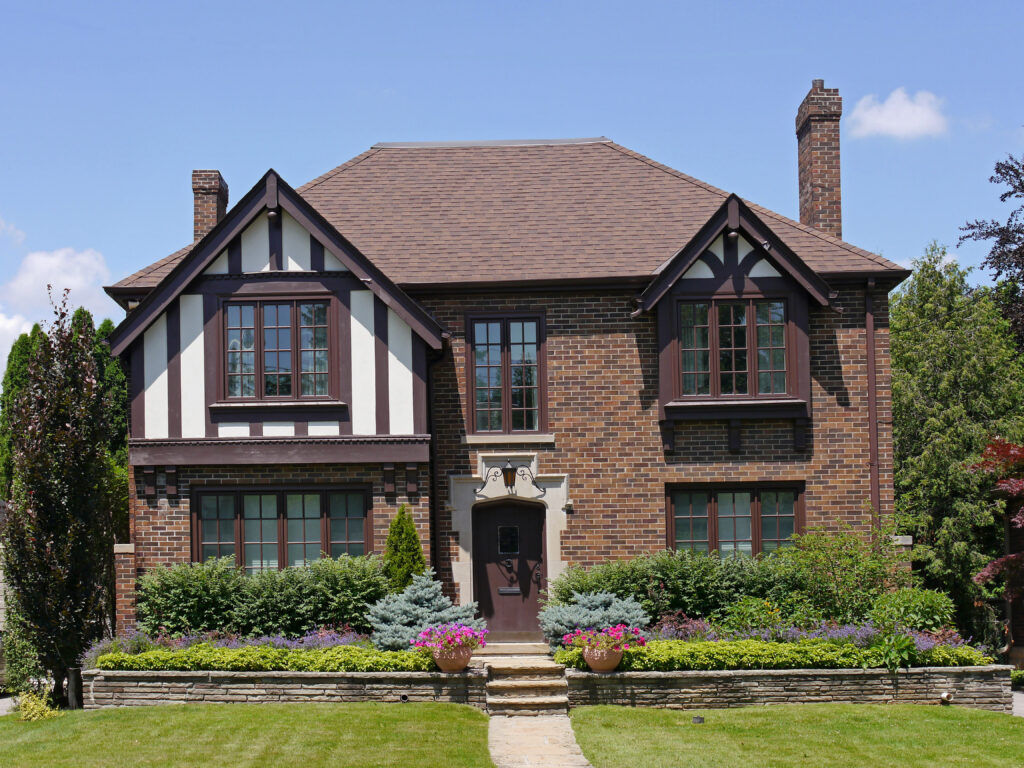 Craftsman Style
Around the same time Tudor homes became popular, craftsman-style homes hit the scene. Influenced by the Arts & Crafts movement, craftsman homes highlight materials and motifs inspired by nature. This house style comes with geometric stained glass, naturally toned woodwork, and several built-in structures. Similar to cottages and bungalows, craftsman homes tend to have an earthy aesthetic. They can be found in smaller cities and towns across the country.
Choose the Ideal Type of House and House Styles
With so many types of home structures and architectural styles to choose from, it can be easy to feel overwhelmed. Buyers should consider their budgets as well as their long-term use of the property before committing to a home purchase. What better way to start comparing properties than by consulting one of the top real estate agents in your area. They'll provide you with recommendations based on your personal needs.