Buying a Home During the Holidays: Tips from a Realtor
Click here to browse our Real Estate Agent Directory and contact top-rated agents in your area!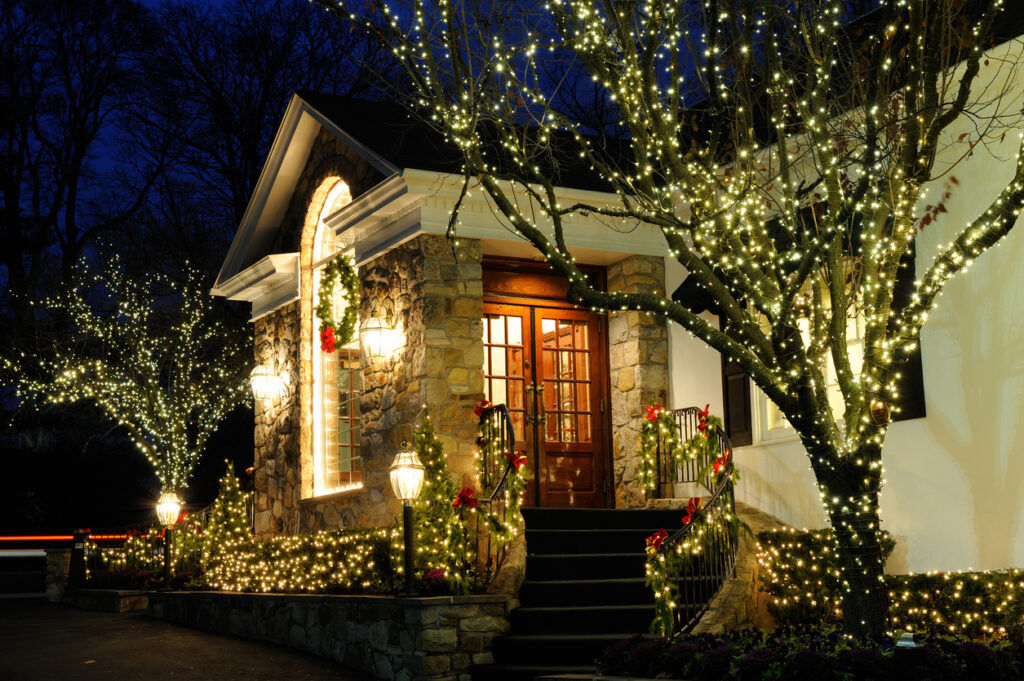 Buying Home During the Holidays? Yes, it is possible!
Welcome to the enchanting world of holiday home buying! If you've been navigating the treacherous waters of house hunting all year, I feel your pain. As a Santa Cruz real estate expert, I've been through the holiday home shuffle, and I'm here to guide you through this festive season of home buying with a twinkle in my eye and a dash of local wisdom.
In fact, my spouse and I sealed the deal on our own home during the holidays. We moved in just in time to enjoy our first Thanksgiving, complete with a makeshift dining setup – a card table and folding chairs. Ah, the memories!
Now, let me share some tips and tricks to help you master the art of home buying during the holidays. Believe it or not, this magical season is the best time to make that dream home yours!
Holiday Home Buying Brings Opportunity
It's November! The air is crisp, and the housing market is, well, slow. And it slows even more in December.
But fear not, home seekers, for this is perfectly normal. Real estate has cycles, with most homes hitting the market in the spring. Come fall and winter, it's as if the inventory has disappeared into thin air.
Don't be disheartened; instead, see this as a golden opportunity to make your move. Here are some clever ways to uncover that dream home your agent might not have told you about.
1. Homes Recently Taken Off the Market
Firstly, keep an eye out for homes that mysteriously disappeared from the market on November 1st.
The holiday stress might have prompted owners to take a break from marketing.
What's your strategy? Ask your agent for a list of these homes and contact the listing agents. You might just find someone willing to close the deal quickly at the asking price or even a smidge below.
2. Homes Lingering on the Market
Another treasure trove lies in homes that are priced "too high."
We've all seen them – those houses that linger on the market because their price tags are floating in the stratosphere.
What's your strategy? Look at properties slightly above your budget, maybe around 50K higher, and check the average days on the market in your area. Anything surpassing the average is your golden ticket to swoop in with a fair offer. Request your agent to conduct average sold comparisons to determine the true market value.
Armed with data, a fair price, and a swift closing, your offer is bound to stand out.
3. Emphasize Your Connection with the Home
Now, let me share the biggest secret in the Santa Cruz real estate magic book – it's all about the relationship. When I negotiate, I make sure the other party can connect with the homebuyers on a personal level.
What's your strategy? Write a compelling letter to the seller. Connect with them, the home, and what you dream of in the home. For instance, "We are over the moon about purchasing this home and can't wait to celebrate the holidays by the fireplace at 123 Main St."
4. Find the Perfect Agent
Choose your agent wisely. In the age of quick online connections, it's tempting to think finding an agent is a breeze. However, you deserve an agent who resonates with you.
What's your strategy? Dive into the agent's website, explore their social media, and grab a coffee with a couple of agents. Find a realtor who understands your needs and is willing to go the extra mile to secure your dream home, especially if you're on a tight deadline.
Take a deep breath, dear homebuyer, because you've got this! Behind every home is a family, navigating the holiday season just like you. Work closely with your agent, and together, you can create a win-win situation – you getting home for the holidays and then wrapping up the year with a resounding success! May your home-buying journey be merry and bright!