Houston has always been a leading Texas real estate market. A recent study ranked the city among the "top 10 markets for expansion." At the time of this writing, the Houston market is thriving. Home values have been rising for some time. Experts expect them to continue on this trajectory for at least 12 months.

Even in such a sought-after destination, there are seasons of slow-selling and those that prove much more fruitful. This article will explore the best time to sell a house in Houston. It will also cover thoughtful tips to help you sell that home faster.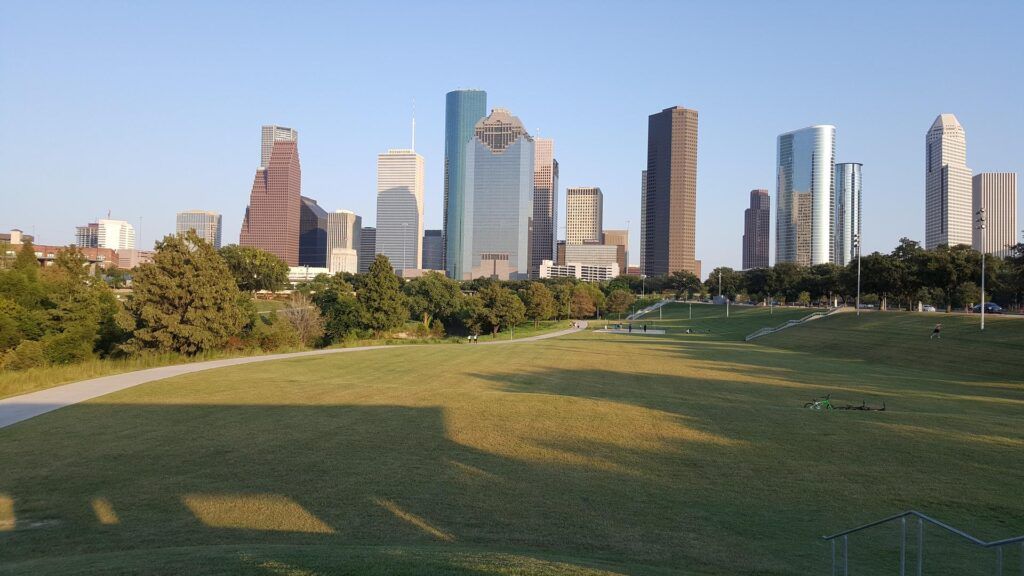 Is Now a Good Time to Sell a House in Houston
Is now a good time to sell a house in Houston when looking at late summer/early fall of 2022 with interest rates around 6-7% for a 30-year fixed? The answer is yes and no.
In one way, the answer is yes, as the average closing price for a single-family home in Houston for July of 2022 was nearly $40k higher than July of 2021. So there is a possibility of making a good profit if you can sell.
However, closings were down in July by 13.4 percent compared to July of last year, according to the Houston Association of Realtors. Meaning, that it may be more difficult to sell now than it was last year.
Median days on market are still low for Houston, at 45 days, but it did go up in August for the first time this year. The sale-to-list price for July of 2022 was 99.7%, dropping below 100% for the first time this summer. If this trend continues, now might be the best time to sell.
Talk to a top Houston real estate agent if you are interested in getting the process started.
If you are looking at the future, let's take a closer look.
What Month Is the Best Month to Sell Your House?
Some trusted sources state that May is the month to sell a house in Houston. Others claim that June is the prime month. The reality is the best time to sell your home for top dollar in Houston, according to a 2022 Zillow analysis, is April—more specifically, late April. Listing your house at this time results in a 2.9% average boost to your asking price.

Buyers listing their homes in early April will see, on average, a 25.7% boost in daily views of their property.
What Day Is the Best Day to Sell Your House?
In the same way, real estate transaction types vary in best weeks—best days do too. In Houston, Thursday is the best day for a quick sale. The same applies to an above list sale. If you list on a Thursday, you have a better chance of selling in less time for more money. Additionally, homes listed on Thursday tend to enter the pending stage faster.
Factors That Affect Your Home's Time on the Market
Many factors play into how long your home remains on the market. Asking price, comparable properties, the age and condition of the house, location, and more all play a role.
Asking Price and Comparable Properties
When selling a Houston home, your asking price will play heavily into the time your property spends on the market. Some sellers believe that higher prices lead to better post-negotiation outcomes. In reality, overpriced properties remain on the market longer as the asking price scares away potential buyers. To attract these buyers, set the price as close to fair market value as possible.

Comparable properties in your neighborhood and community should influence your listing price. While you can head to sites like Zillow to see what these properties are going for, there is another way. By enlisting the services of a real estate agent, you stand a better chance of listing your home for the right price. An agent will most likely have access to the most up-to-date comparable properties and prices. Partnering with them will make your Houston home spend considerably less time on the market.
Home's Condition and Age
The age and condition of your home will affect how long your home remains on the market. Some buyers are looking for newer homes. Others are searching for older or historic properties. If your Houston home is older, it's essential that your plumbing, electrical, and more are current. Otherwise, you risk your house remaining on the market longer than necessary. Insuring older homes also tends to cost more, which can influence a buyer's decision.
Location
One reason some homes stay on the market for less time is location. Buyers want to be near good schools, their place of employment, and entertainment. For Houston, proximity to accessible commuting routes and highways may be important. Other factors to consider regarding location and the amount of time your home spends on the market:
Crime rate
Proximity to public transit
Scenery
Parking
Neighborhood quality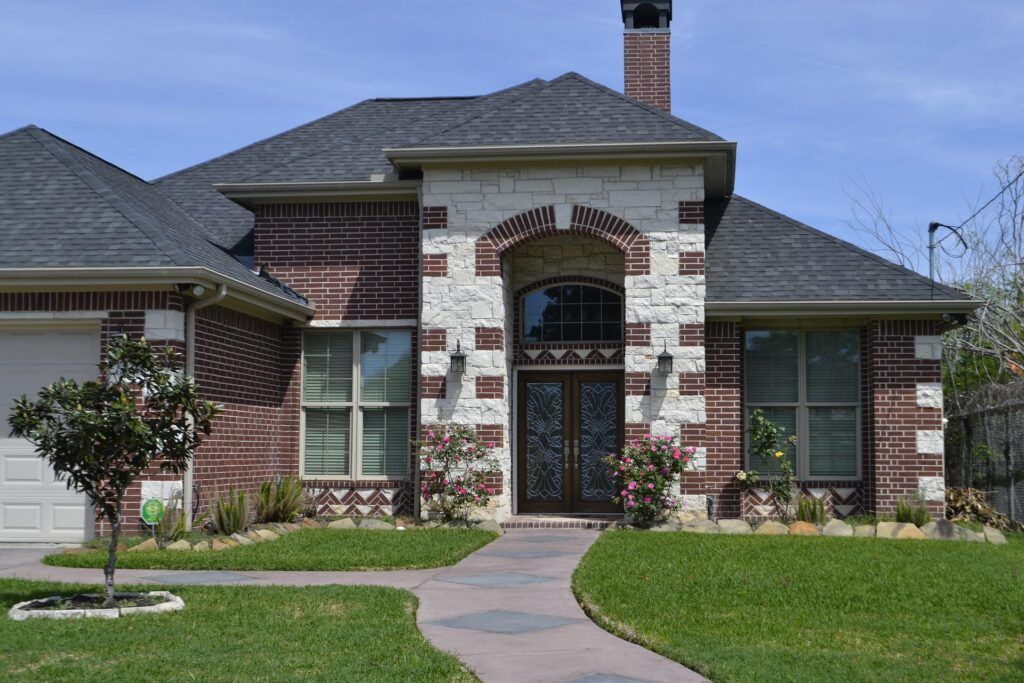 Current Market Conditions
Like most markets, the housing market works in cycles. At times it favors sellers, others buyers have the upper hand. Due to supply and demand, Houston home prices are soaring to record highs. This has been a seller's market.
However, there are signs that the Houston market is starting to cool. Year-over-year sales slipped by 1% in May. Experts say many Houston home buyers are biding their time to see if prices drop. We don't see the same 20 offers per new listing we saw only a few months ago.
All signs of the seller market cooling are there. Still, it remains a great time for Houston sellers to receive top dollar for their homes.
Things to Consider When Selling Your Houston Home
Several things should be in place for the timing to be suitable to sell your home. How is your financial situation? How will you find the best real estate agent to advocate for you and bring in top dollar? Are there steps you can take to make the property more presentable so it spends less time on the market?
Finances
When considering the right time to sell your Houston home, look at your finances first. Perhaps you came into some money or landed a promotion. Situations like these can make that dream home you've always wanted in reach. But first, you need to sell your current home. Another question to ask is, are there repairs that the property requires?
Maybe you're looking into staging your home so potential buyers can picture themselves living there. Or you're looking to hire a decluttering service. There are so many steps you can take to sell your home faster. Unfortunately, most of these steps cost money, so you'll need to have the means to implement them.
The best practice here is to list all repairs, etc., create a budget, and stick to it. The idea is to be in the best possible position financially after your home sells. This way, you are better positioned to put down a nice down payment on your new home and afford the mortgage.
Finding the Best Real Estate Agent
Buying or selling a home is a huge deal. The process can often prove complex and challenging to navigate. That's why securing the ideal real estate agent to advocate for your interests is so important. The right real estate agent will sell your house more quickly and for more money. The best real estate agents in your area have a track record of success. They also have an expansive industry network and an understanding of local markets.
Curb Appeal, Decluttering, Home Staging
As previously discussed, there are numerous steps you can take to sell your home fast in Houston. Among these is home staging, decluttering, and upping your curb appeal.
The front yard is the first thing a potential buyer will see when pulling up to your home. Increase your property's curb appeal by giving it a makeover. Add color with new flowers, spread fresh mulch where needed, and eliminate weeds, overgrowths, and other eyesores.
When you declutter your home, it allows potential home buyers to see its potential. Decluttering makes the space feel larger and, of course, cleaner. More importantly, it will enable buyers to picture themselves and their families living there. You can either declutter the home yourself or hire a professional with a trained eye.
Like decluttering, home staging allows potential buyers to picture themselves living in the space. So many first impressions of homes today take place online. Stand out by staging rooms and enlist the help of a professional photographer. With home staging, you can do it yourself, hire a professional service, or an agent trained in the art. By incorporating this marketing technique, your home will spend less time on the market. It may even sell for more money.
Wrapping Up
In the end, when selling your Houston home, there are numerous factors to consider. By strategically executing these, you'll achieve better results. The day and month you list your house will influence its time on the market. So will your asking price, neighborhood, market conditions, and more. Additionally, it's essential to show your home in its best light.
With thoughtful strategy and a little elbow grease, your Houston home will sell quickly.